Michelle Keegan is making a case for this marmite '80s hair trend – but what do you think?
Someone call Madonna – scrunchies are back in business!
Michelle Keegan is, in our opinion, one of the prettiest women in the world – so no matter what she does to her hair, she always looks incredible. However, her latest look has caused some unexpected controversy on her Instagram page and we're here to have our two cents on the matter!
If you don't know what we're talking about, the Our Girl star shared a video of her rocking an oversized, '80s-inspired scrunchie yesterday and let's just say, some people have some pretty strong opinions on it!
Personally, we've been whipping out the scrunchies for a while now (see how we like to style ours), but we want to know what you think of Michelle's '80s revival. So take a look and share your opinion!
Michelle Keegan wants to bring back '80s scrunchies
With her dark brunette locks tied up into a messy bun and wrapped with an oversized black scrunchie, the former Corrie star wrote "Biggest scrunchie EVER ♥️" alongside the caption "I'm bringing scrunchie back! #80s flare ? yes/no?", while Am I wrong (rather appropriately!) played in the background.
We didn't realise that scrunchies were such a contentious topic, but the responses revealed major mixed opinions on Michelle's look. While some (including us) were all for it, not everyone is as convinced…
"You look great but no to the scrunchie ??", "No Hun some things should stay in the 80's", wrote some anti-scrunchie followers. However, we think we can all agree on one thing, here: she still looks stunning and if anyone can pull it off, it's Michelle.
Messy bun know-how: Wish you knew how to create a perfect messy bun like Michelle's? Prep your hair with a dry shampoo to add texture and lift (we heart the VO5 Volume Dry Shampoo), then check out our video and step-by-step messy bun guide for help. Oh, and don't forget the scrunchie!
So what do you think: yay or nay to the scrunchie? Have your say on our Twitter page @AllThingsHairUK. And for more of the latest celebrity hair happenings, click on over to our Hair Trends page now, for plenty more where this came from.
Prev Article
Next Article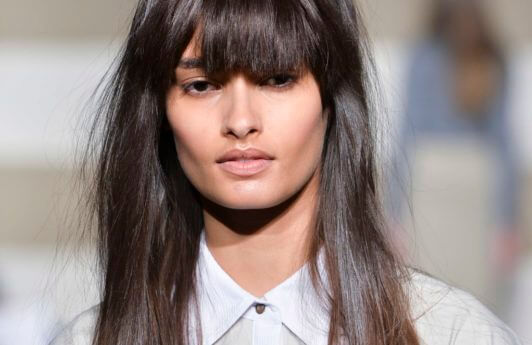 Gallery
Mane upgrade: Trendy hairstyles for women of all ages
Looking for some fresh, new hairstyles? You've come to the right place...
See article