Meet Maya Jama, the rising radio and TV presenter whose hair is giving us life
If you don't know who Maya Jama is, you're seriously missing out!
After landing a gig as a presenter for Jump Off TV at the age of 17, Maya Jama has continued to make her presence known in the British media world.  She has already presented for MTV, the 2014 World Cup, 4Music and DJ'ed for Rinse FM, making her one of the most in-demand stars around.
Now, of course, it's not just her bubbly and approachable Bridget Jones-like personality that we admire, as her amazing hair has also caught our attention — and here's why!
5 reasons we're crushing on Maya Jama's hair
1. Because she owns the sleek the hair trend
Move over, Kim Kardashian West: Maya Jama is the real sleek hair queen and this gorgeous photo (and every other photo on her feed!) proves it.
As you can see, the star is rocking perfectly straight hair that has a mirror-like shine to it. Honestly, it's the stuff hair dreams are made of! Credit: @mayajama
Editor's tip: Want to make your locks gleam? Once you've finished straightening your locks, simply mist them with the TIGI Bed Head Headrush Shine Spray. This will instantly take your mane from blah to blindingly brilliant (yay!).
2. And can pull off bangs, too!
Whether they're sultry and sleek or long and feathery, bangs are adored by those who wear them and pined for by those who have yet to give them a go.
Just look at how Maya Jama slays Tinkerbell bangs and you'll deffo want to get in on the fringe benefits! Credit: @mayajama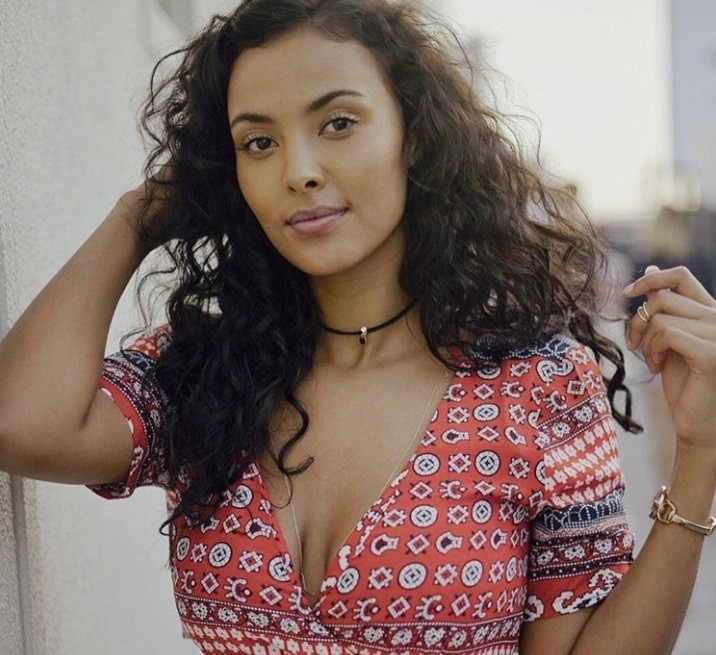 3. Because she has the most curlicious curls, ever
When the star isn't ruling the sleek hair kingdom, she's flaunting her beautiful natural curls. Now, let's all just take a moment to bask in their curlicious perfection!
But whether she's rocking her hair natural or straight, Maya always manages to make her mane look double tap-worthy. Credit: @mayajama
Psst! If you want to make your curls pop, work a small amount of the TONI&GUY Curl Lock Oil throughout your mane for a gorgeous finish.
4. And pays homage to old Hollywood all the time
If there's one style that we can agree is the definition of #hairgoals, it's old Hollywood waves – another look that Maya nailed on the MOBO Awards red carpet. Yep, from that moment on, we knew the star was our kind of girl.
Ready to channel your inner Hollywood star, and join the likes of Maya on the red carpet? Then our glam waves tutorial is all you need!
5. But most importantly, because we can actually copy her hairstyles!
Let's be honest, there are a lot of  A-list hairstyles we wish we could recreate, but just can't without the help of a glam squad. However, Maya's choice of hairstyles are all looks we can do!
So, if you've got a hat lying around, try pairing it with perfectly sleek strands for the simplest celeb style ever. Who knew emitting It-girl vibes could be this easy, eh?! Credit: @mayajama
Want to know who else we're crushing on? Meet Raye, the rising Brit singer hair icon in the making!
Prev Article
Next Article
Article
Zoë Kravitz rocks new pixie cut hair in latest style transformation
Is this the hairstyle of the year?
See article