6 Mature celebrities breaking beauty boundaries with their hair
After all, age is just a number!
While it would be great if we all rocked the hairstyles we wanted, the sad truth is, that society has conditioned us to think that we can't rock certain hair or makeup looks due to our age. But we're here to tell you, that you can rock whatever hairstyle you want, no matter what stage of your life you're in! And to prove it, we've whipped up a list of our fave trend-setting mature celebrities, who have broken boundaries with their colourful and daring hairstyle choices.
So, are you ready to see who made the cut? Then keep on scrolling and discover the ladies breaking down boundaries and the beauty norm!
Mature celebrities who have broken beauty boundaries with their hairstyles
Jamie Lee Curtis
We know, we know, actress Jamie Lee Curtis doesn't look 58, but she is! And she most definitely doesn't let her age stop her from rocking an edgy, daring pixie crop, either. The star's silvery-grey hair has been cropped short for as long as we can remember, and we've grown to love her layered 'do!
Editor's tip: If you have particularly thin or fine hair, simply use a small amount of the Toni&Guy Spray Wax to style your crop, and you'll instantly be ramp up the volume of your tresses.
Sharon Osbourne
Over the years, Sharon Osbourne's maroon-red cropped 'do has become her signtaure hairstyle. Her funky pixie crop reflects her rock'n'roll lifestyle, and her vibrant hair hue is proof that she's still got it, even in her mid-60s. Honestly, we can only dream of looking this good with fierce red hair!
Vivienne Westwood
British fashion designer Vivienne Westwood is living proof that you can still rock long, colourful hair during the later stages of your life. After all, who ever said that you had to opt for dull, boring colours after the age of 50? Not us, that's for sure. We love Vivienne's bright, eye-grabbing orange hue, which, let's be honest, can be spotted from a mile away!
Helen Mirren
The second we saw iconic actress Helen Mirren donning a bright new hair colour a while back, we knew she had just been waiting to burst out of the stale conformity of aged styles. Her dusty pink pixie crop, which may have been inspired by the pastel hair trend, makes her look uber stylish! Plus, we love how she's paired her pretty hair hue with a matching pink lip – oh, Helen, you do know how to make us swoon.
Bette Midler
Now, if you're not quite on the same quirky level as Dame Viv, don't fret: because you don't need to go the whole hog in order to rock an edgy hairstyle. Not sure what we mean? Just look to Golden Globe Award winner Bette Midler, who jazzed up her blonde hairstyle in a very subtle way: by adding in some rose-gold balayage highlights.
These delicate tones not only make her hairdo pop, but it instantly gives her an air of playfulness and young femininity!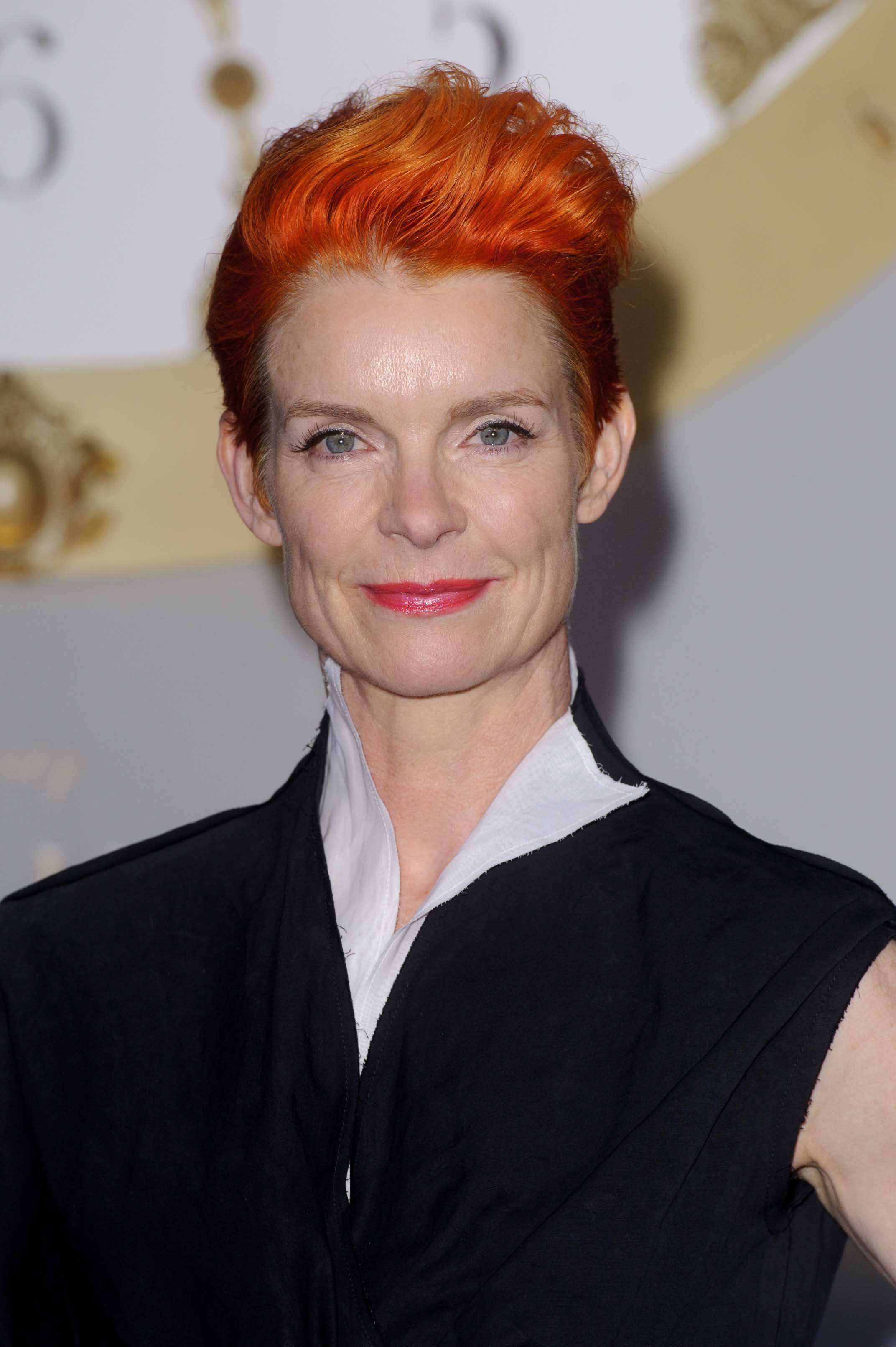 Sandy Powell
British costume designer Sandy Powell has always rocked bright, colourful, and out-of-the-norm hairstyles. Which is why her latest (and possibly greatest!) hairstyle is no exception – working a fiery orange pixie crop and styled into a hair-raising quiff, Sandy pulls off this looks with ease. Totally cool!
Editor's tip: If you're considering dyeing your hair like one of these mature celebrities, then be sure to switch up your wash and care duo for one that's been formulated for coloured hair. We recommend the Dove Colour Care Shampoo and Conditioner, as these will help to maintain your colour's vibrancy for longer!
For more chic hairstyle ideas that break the beauty norms, why not check out our New Hairstyles page? There you'll find a whole host of trendy styles, brave new colour combinations, and tonnes more celebrity inspiration!
Prev Article
Next Article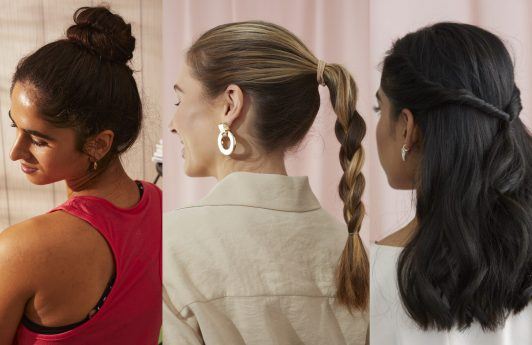 Article
7 Easy Hairstyles You Can Add to Your At-Home Hair Wardrobe
This Korean-inspired hair trend is going to make your working from hair game strong!
See article