Mane moments: 7 times Jesy Nelson's gorgeous hair made hairstory
7 times Jesy's mane was the definition of #hairgoals!
Jesy Nelson was destined for hair greatness when she became a part of Little Mix in 2011. And seeing as today is Jesy's 26th birthday (Happy Birthday!), we've decided to look back at her best mane moments. If you've never set eyes on them before, stay put, because they'are all pretty legendary!
From Flashdance-esque spiral curls to Ariel-inspired red hair, join us in admiring Jesy's memorable hairstyles throughout her musical career.
7 times Jesy Nelson's hair gave us mane envy
1. Golden blowout curls in 2011
When Jesy entered the music scene with her fellow Little Mix bandmates in early 2011, she was already bringing a tonne of glam to the table. This star-worthy curly blowout looks just as refined on Jesy as it would on any red carpet veteran, with its enviable volume and bounce, it ticks all the right boxes!
Seeing as the star is a natural brunette, her sun-kissed golden dye job would become one of the many shades that the colour chameleon would try her hand on.
2. Ariel hair in 2012
Thanks to the Little Mermaid, it's no secret that we're obsessed with mermaid-inspired hair looks. So when Jesy debuted an Ariel-esque hair hue for the X-Factor 2012 tour, we couldn't help but swoon.
With tumbling beachy waves, bright red locks and lipstick to match, Jesy channelled mermaid vibes to a T. Honestly, how many wonders can one hairstyle hold?
3. Side-swept hair in 2013
After a short stint as Ariel, Jesy decided to tone things down and opt for a more sophisticated look, by going darker and often wearing her lengthy tresses to the side. And when she made her grand entrance at the 2013 Brit Awards, she was undeniably channelling her inner Veronica Lake with this glam waves style.
Editor's tip: Now, if you fancy bringing out your inner Hollywood siren like Jesy, our helpful side-swept hair tutorial will ensure you have the look in 7 simple steps!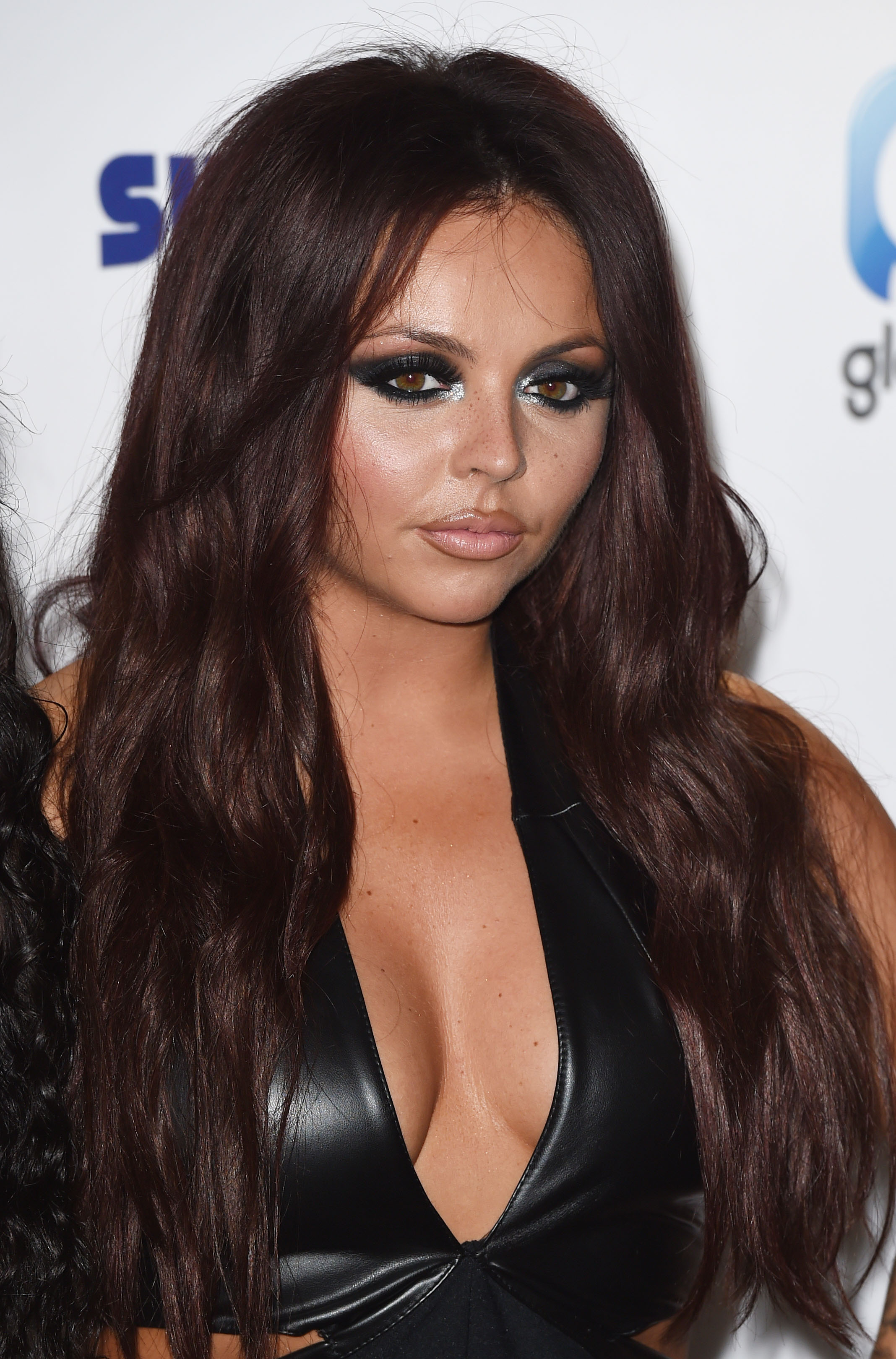 4. Chocolate brown with red tones in 2014
To take her chocolate brown hair to new heights in 2014, the star ditched the golden undertones and, instead, got herself a set of dark red ones, giving her look a seriously sultry finish.
The clever placement of colour and complimentary tones make her round face shape appear more defined, helping to accentuate her lovely features. Anyone else tempted to give this chocolate mauve colour a whirl?
5. Spiral curls in 2015
When Jesy got bored of her smooth, blown-out locks, she decided to throw it back to the '80s with this flirty, spiral hairstyle.
To give the retro look a modern update, the star opted for a side fringe and made her curls a little looser. One thing's for sure: nobody puts a girl with these kinda curls in the corner!
6. Ginger spice in 2016
In 2016, the star took to Instagram to showcase her new, ginger-spiced mane, alongside side the caption: "Ginger spice was always my fave", referring to Geri Halliwell's iconic red hair. And let's be honest, who wouldn't want to look a little like a Spice Girl?
Jesy's amazing hair featured a mixture of brown, copper, and caramel hues, which also blended seamlessly together, to give a lovely warming effect.
7.  Blonde then pink in 2017
As you have seen, Jesy Nelson isn't one to shy away from experimenting with hair colours. We recently reported she went blonde (with the help of a wig), but in the latest transformation twist, the star ditched her Goldilocks hair in favour of something dreamier: candyfloss pink hair!
This show-stopping pastel colour choice is completely different from the ones she's tried before – and boy-oh-boy does she #slay! The only question left to ask is: what will she do next? Watch this space…
Enjoyed celebrating Jesy Nelson's best hair moments? Let us know your favourite Jesy Nelson hair moment by tweeting us @AllThingsHairUK, now! And for more celebrity-endorsed looks, skip on over to our New Hairstyles page, pronto!
Prev Article
Next Article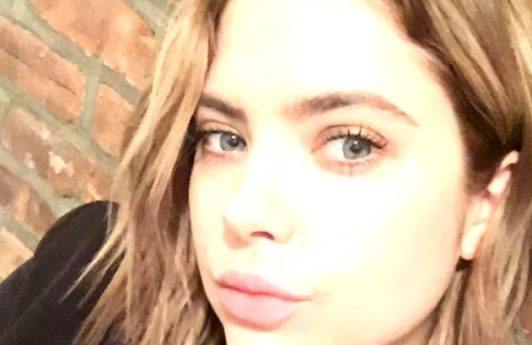 Article
Only Ashley Benson could debut a bronde hair colour and short haircut this cool
She can't step away from the scissors!
See article