How to Build a Vegan Hair Care Routine
Making the switch to vegan beauty products has never been easier.
With half a million people signing up to Veganuary this year, veganism has never been such a hot topic. We can barely go a day without hearing about another new and exciting vegan launch – and this now extends way beyond just food, too. Whether you're vegan or not, the rise in vegan beauty products proves that it's no longer just what we eat that we need to be mindful of.
This is where Love Beauty And Planet comes in. A 100% vegan-certified range of hair, skin and body products, its ethically sourced ingredients and recycled packaging are changing the way we buy beauty.
So if you're thinking about making the switch to more eco-conscious hair products, read on to learn more about Love Beauty And Planet and find out our recommendations.
100% Vegan and PETA Certified
Globally, Love Beauty And Planet does not test on animals and is certified PETA cruelty free. From the shampoos and conditioners to their wider body and skincare products, every Love Beauty And Planet product is totally vegan, meaning you won't ever find any animal-derived ingredients in the formulas – and this includes those we might not even think of, like gelatin and lanolin. They're also free from unnecessary parabens and colourants.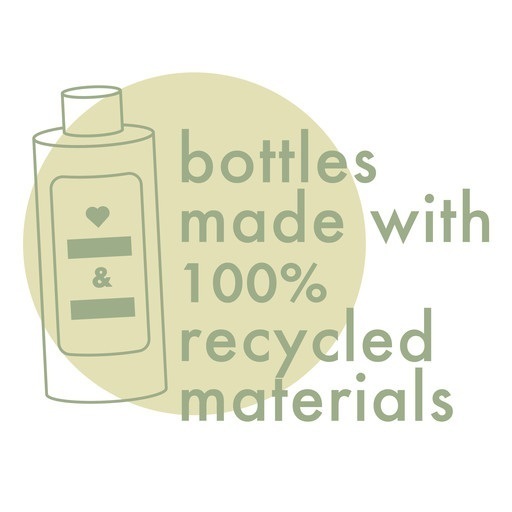 Planet-friendly Packaging
When you think how many hair products we each get through in a year, that's a whole lot of packaging.
Love Beauty And Planet use 100% recycled plastic for their bottles and you might notice that your shampoo bottle isn't totally clear but don't worry, this is normal. Because of the recycled plastic content, the colour of the bottles can vary ever so slightly from bottle to bottle – like us, each one is different.
And so that the waste-reducing cycle continues, the bottles and jars are also 100% recyclable. All you need to do is make sure they're empty and clean and you can pop them straight in the recycling.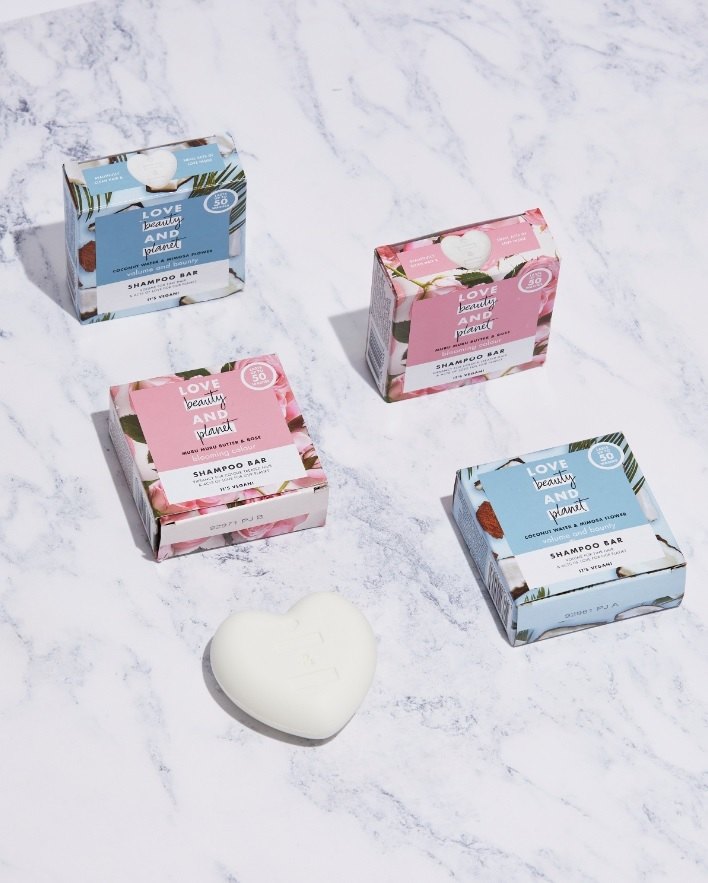 Shampoo Bars
Continuing the theme of trying to reduce waste, Love Beauty And Planet have also launched shampoo bars as part of their range. These environmentally and travel-friendly solid shampoo bars work just like their bottled counterparts, cleansing and nourishing hair, without the need for excess plastic. Their compact size also makes them an absolute game-changer when travelling or going to festivals, saving you from having to lug big bottles around with you.
Learn how to use a shampoo bar with our step-by-step tutorial.
Responsibly-sourced Ingredients
The brand is dedicated to making their products with ingredients that are ethically sourced from sustainable farmers and won't negatively impact the ecosystem. For example, the shea nuts used in the Happy & Hydrated range are sourced from Ghana and Burkina Faso, where harvesting is a leading provider of jobs for women.
Ready to take your first steps into vegan beauty but not sure where to start? Read on to get clued up each of the ranges in the Love Beauty And Planet collection and their different hair benefits.
Blooming Colour
For those who colour their hair, the Blooming Colour range, infused with Amazonian Muru Muru Butter & Rose helps to keep colour vibrant and adds a beautiful, healthy-looking shine.
Delightful Detox
Product build up and scalp oils can leave residue on your strands, making your hair feel weighed down. If greasy hair is a concern for you, the invigorating Delightful Detox range with Rosemary & Vetiver gently cleanses, removing excess oils and impurities leaving hair feeling balanced and refreshed.
Happy and Hydrated
Dry hair types will love the Happy & Hydrated range, which pampers hair with Shea Butter & Sandalwood Oil for deep nourishment. The hydrating benefits also make this the perfect pick for anyone with curly and natural hair.
Hope and Repair
Hair that's in need of some TLC? Show your damaged hair some love with the Hope and Repair range. With Coconut Oil & Ylang Ylang, it helps to smooth and strengthen weak strands and prevent split ends.
Volume and Bounty
If you find most moisturising hair products are too heavy for your fine hair, the Volume and Bounty range will change all that. Infused with Coconut Water and Mimosa Flower, it offers lightweight moisture to give hair just the right amount of hydration, while also adding unbelievable bounce and volume.
Prev Article
Next Article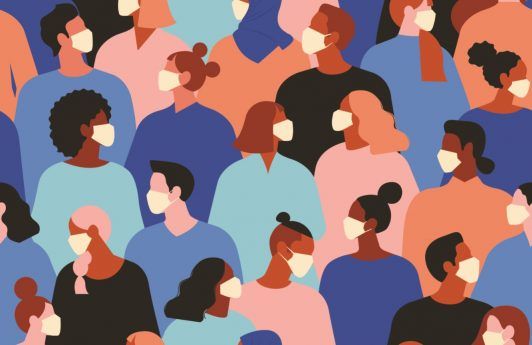 Article
On the Frontline: A Day in the Life of Two NHS Workers
As most of us have adjusted to "the new normal" at home, our NHS staff have been tackling the pandemic head-on. Consultant Anaesthetist Sonali Thakrar usually cares for patients undergoing cancer surgeries, but when Covid-19 hit, her and her team had to prepare for the worst. Meanwhile, Anaesthetic Trainee Jaimin Arya was moved to the ICU when the pandemic started and has been there ever since. Here, they share an honest insight into their experience, from the realities of working in full PPE and the mental health impact, to what they're most looking forward to doing once life opens up again.
See article