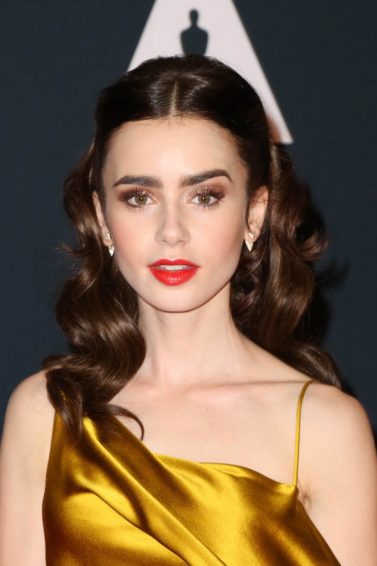 Recreate Lily Collins' stunning vintage hairstyle in 7 simple steps!
If it's good enough for Lily, it's good enough for the office Christmas party, right?
Brunette beauty Lily Collins never fails to impress us with her choice of elegant evening hairstyles. Last month, she donned a Breakfast at Tiffany's-inspired updo, and just a few days ago, she was spotted at the Academy of Motion Picture Arts and Sciences' 8th Annual Governors Awards in Hollywoods sporting a very glamorous, wavy vintage hairstyle…
So, if you're yet to see it or you're as envious as we are of Lily's wavy 'do, scroll down to take a look and learn how you can style it yourself at home. Go on, everyone needs to look like a red carpet queen sometimes!
How to recreate Lily Collins' stunning vintage hairstyle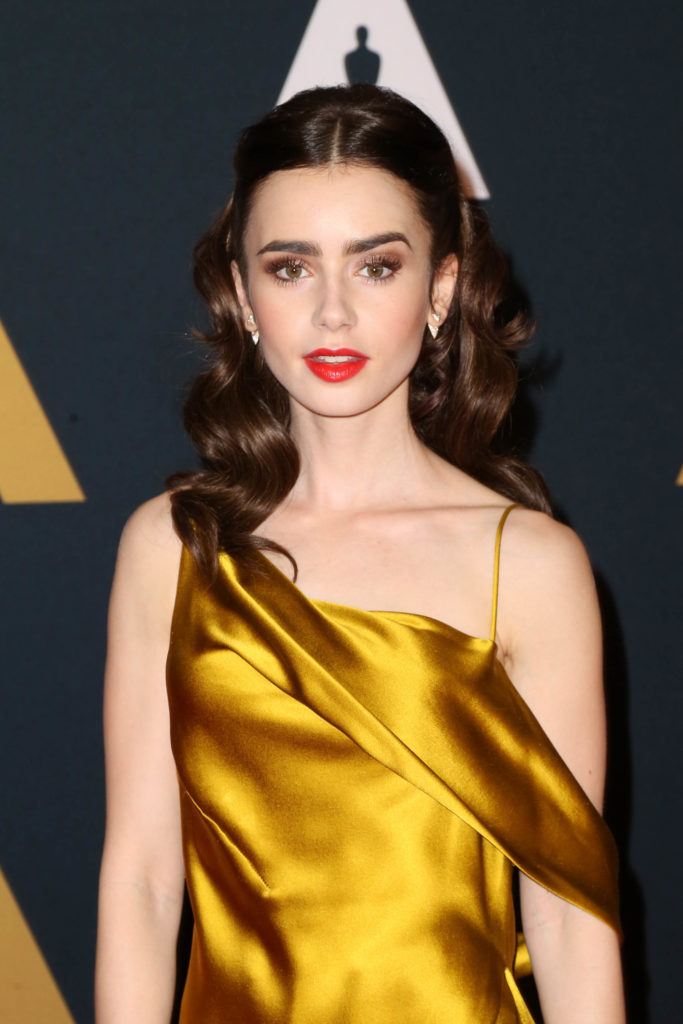 Pairing her tumbling waves with a striking golden dress and a retro red lip, Lily oozed old Hollywood glamour, that was totally befitting the starlet.
And while her ensemble was utterly mesmerising, it was her hair that really got us (and everyone else) talking. Come on, just look at it!
To get this look: 
1. Start by prepping your hair with the VO5 Heat Protect Serum, to help protect your strands against heat damage and make them appear shinier.
2. Then, working with 2-3 inch-wide sections of hair at a time, use a large barrel curling wand to curl your mane. After curling each section, pin the curl up to allow it to cool. This pinning technique will help ensure that your waves stay tighter for longer!
3. Repeat step 2 on the rest of your hair, until you've curled and pinned your whole head!
4. Wait until your hair has completely cooled, and then release each curl, one by one.
5. To make your waves appear more natural, take a paddle brush and gently brush through your curls to separate them.
6. Using a comb, create a centre parting, but stop when you reach the middle of the top of your head. Then, working on one side of your parting at a time, use the same comb to brush the hair back behind your ear, before securing it in place using 2 bobby pins.
7. To finish, give your hair a once over with some VO5 Tame & Shine Spray to help give your glamorous, vintage hairstyle a glossy, flyaway-free finish! Now, go forth and rock those waves!
Prev Article
Next Article