Top LGBTQ+ Accounts to Follow on Instagram
In need of some new inspiration for your social feed?
It's easier than ever to tap into and connect with the LGBTQ+ community. Whether you're looking for queer joy, the latest lesbian club nights or advice on how to come out, we're marking Pride Month with our favourite Instagram accounts.
Rose & Roxetera
Who are they?
Rose Dix and her bi-sexual girlfriend Rosie have become YouTube sensations and book authors thanks to their honest and hilarious content. With videos on coming out as gay to their parents to documenting their wedding day, their channel openly discusses LGBTQ+ issues and offers relationship advice.
Why you should follow them
"Rose and Rosie are honestly one of my favourite LGBTQ+ influencers. Such a power couple. They are hilarious, real, and my GF and I binge-watch their videos whenever we want a good laugh." – Saby, Influencer and Outreach Manager
Follow their Instagram accounts (@roseellendix & @roxetera), for an inside look into their adorable relationship, from holiday snaps and pictures of their White Terrier dog Wilma to updates on their YouTube channel.
Teddy Edwardes
Who is she?
Teddy appeared on Channel 4's First Dates and was nominated for the LGBT+ Online Influencer award at the 2019 British LGBT Awards. Credit: @teddyedwardes
Why you should follow her
Model turned entrepreneur Teddy Edwardes is the creator of LICK Events, a women's only club night that promotes body positivity and freedom of expression in a safe space for gay, bi, queer and trans women. Follow her to keep up to date with her latest club nights.
Jake and Hannah Graf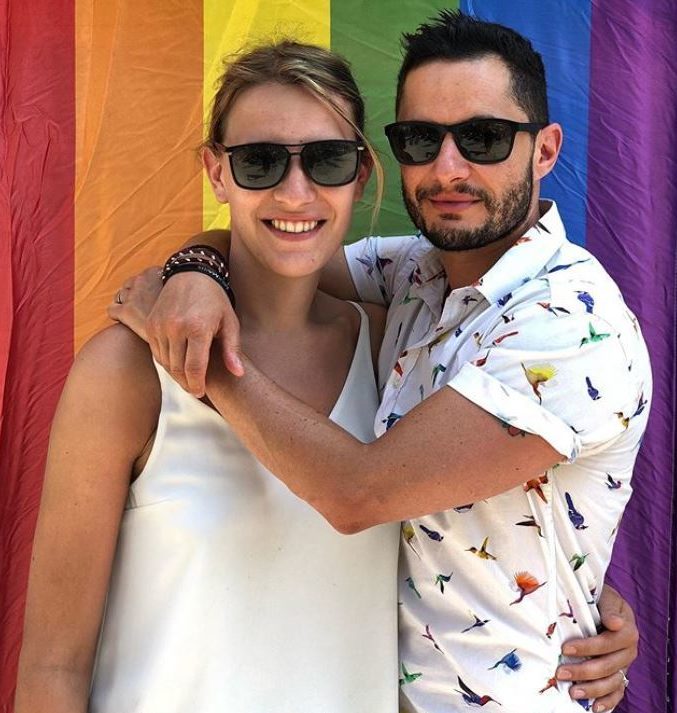 Who are they?
Married couple Jake and Hannah have been dubbed 'the trans power couple'. Hannah was an officer at the British Army while husband Jake is a writer, actor and director. Credit: @jake_graf5 @hannahw253
Why you should follow them?
Follow them for an inside look into their LGBTQ+ work, from hosting events to public speaking on daytime TV and general couple goal pics.
Next read: Learn more about Jake and Hannah's story transitioning.
Munroe Bergdorf
Who is she?
Munroe Bergdorf is a British model and activist and LGBTQ+ Editor at Dazed Beauty. As a trans woman, she is very vocal about individuality and diversity and regularly makes appearances on daytime TV shows to discuss topics around LGBTQ+. @munroebergdorf
Why you should follow her
Munroe's Instagram account is a mix of glamourous photoshoots and messages about body positivity. She doesn't shy away from confronting major issues and uses her voice and platform to publicise injustices within the LGBTQ+ community.
Melanie Murphy
Who is she?
Melanie Murphy is a bisexual Irish lifestyle YouTuber and was named Blogosphere's Influencer of the Year in 2018. She's also the author of If Only. Credit:
@melaniiemurphy
Why you should follow her
She's passionate about self-care, wellness and finding new ways to be her best self.
"I've been watching Melanie Murphy for years, her videos about bisexuality have been so helpful for me. Her Irish accent is gorgeous, along with her realness and body positivity – we need more of that!" – Saby, Influencer and Outreach Manager
Riyadh Khalaf
Who is he?
YouTube and presenter, Riyadh Khalaf, uses his platform to talk about his experience being a gay man growing up in Ireland and in turn, has gained a huge following from the LGBTQ+ community. Credit: @riyadhk
Why you should follow him
For tips and advice on how to educate young people on what it means to be apart of the LGBTQ+ community and how to deal with coming out as a gay man.
Zander Hodgson & Troy Pes
Who are they?
LGBTQ+ champions Zander and boyfriend Troy are models who use their huge Instagram following to document their openly gay relationship and speak on environmental issues. Credit: @zanderhodgson @troypes
Why you should follow them
"They are always pushing the message of self-love and expression and don't hold back about showing their affection for each other on the channels. They also speak out about sustainability and environmental issues which we definitely need more of!" – Steven, Global Editor
Tanya Compas
Who is she?
Queer activist, Tanya Compas, has established herself as an advocate for young queer people of colour. Credit: @tanyacompas
Why you should follow her?
Tanya works with UK Black Pride and uses her platform to empower and encourage queer black women and girls to exist loudly. Having felt like they weren't enough resources or advice given to her during her teenage years, Tanya wants to challenge the LGBTQ+ space and make it more inclusive, so every voice can be heard.
Jessica Kellgren-Fozard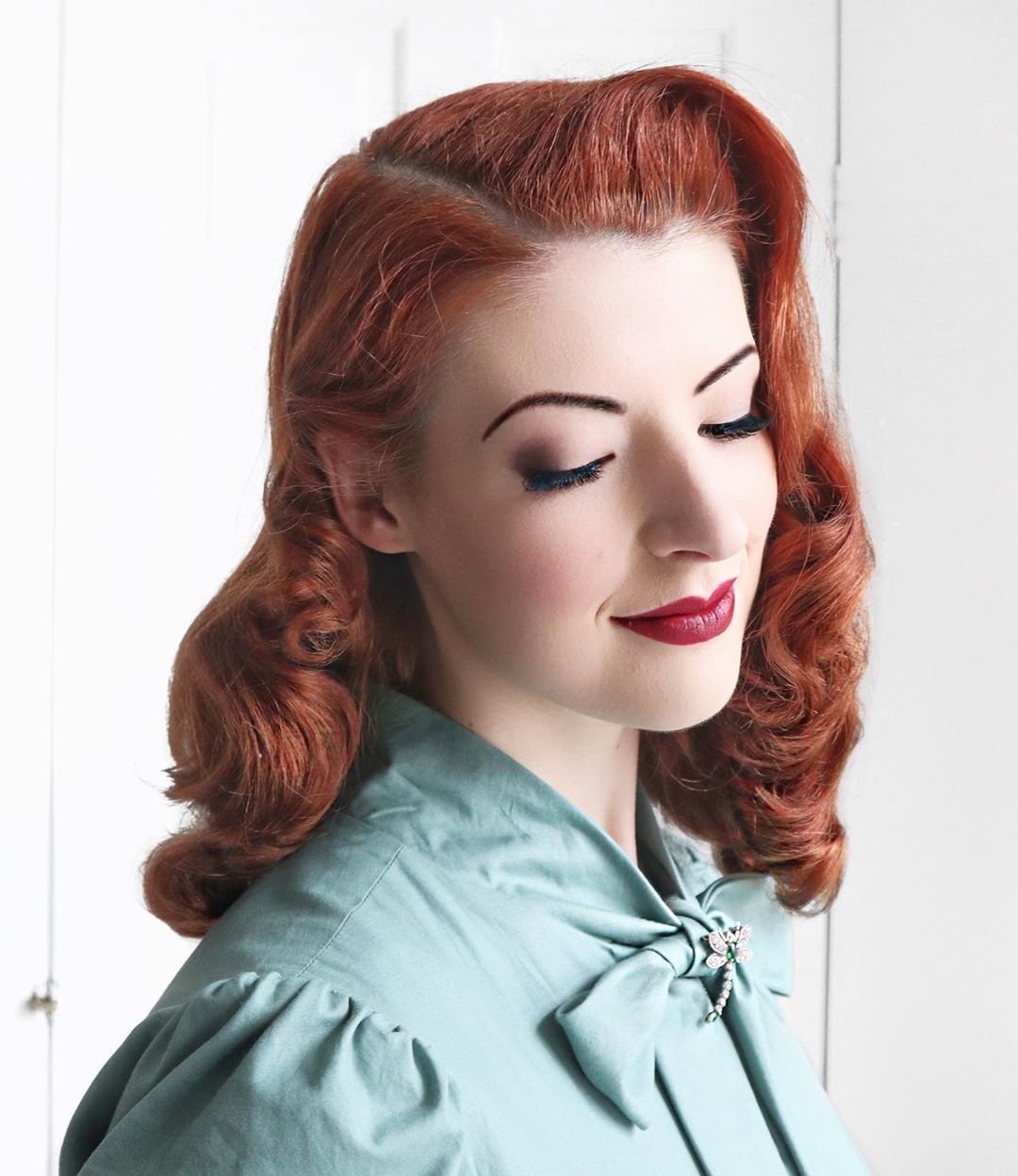 Who is she?
Deaf and disabled activist, Jessica Kellgren-Fozard, is a Youtube Vlogger/influencer who talks about her disabilities and chronic illness, in a positive way. She lives in Brighton with her wife and two dogs and is a notable figure in the LGBTQ+ community. Credit: @jessicaoutofthecloset
Why you should follow her?
If you're a fan of all things vintage (particularly, the '40s!) and positive and uplifting content, you'll love Jessica's account. She isn't afraid of challenging the stigma around hidden illnesses and also is a great advocate for LGBTQ+ rights.
Richard & Lewis
Who are they?
Richard and Lewis, are a married couple living in London. After a lot of research into becoming same-sex parents, the couple decided to adopt and document their experiences of parenthood on their blog. They're also finalists for this year's Mad Awards (Mum and Dad influencer awards). Credit: @twodadsinlondon
Why you should follow them?
The two dads use their Instagram account to give advice on adoption and share their struggles and successes with parenthood. They also strongly put an emphasis on making all of their followers feel included – regardless of their sexual orientation and background.
Pink News
Who are they?
Pink News is a platform for the global LGBTQ+ community. Their mission is to inform, inspire change and empower people to be themselves. Credit: @pink_news
Why you should follow them?
If you want to clue yourself up and learn more about the LGBTQ+ community, this is the best place to start.
Prev Article
Next Article
Gallery
6 Marvel Hairstyles to get you geared up for Avengers: Endgame
Which Marvel character is your hair inspiration? 
See article