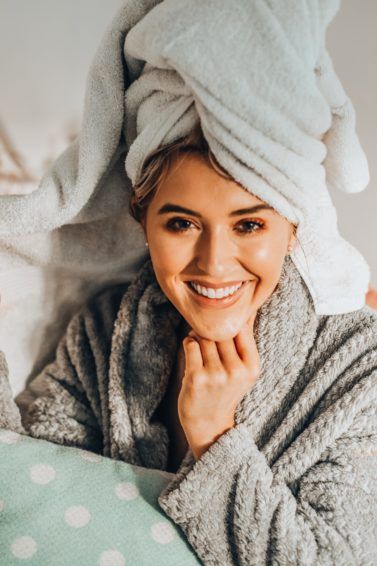 5 Easy Ways to Feel Empowered
Guest writer Em Sheldon of Emtalks.co.uk shares her top tips for feeling empowered with the All Things Hair Team.
I'm Em Sheldon and the founder of Emtalks.co.uk where I talk about everything from personal topics to fashion, fitness, travel and beauty. I also love to write about topics that lift up other women and helpful ways to look after yourself (all things I truly believe in!).
It's all too easy to put ourselves last and forget our accomplishments. Not to mention, a shocking 9 in 10 women believe that they don't deserve their success*, which is why I really wanted to write this post for All Things Hair.
Life is too short not to have a giggle and spend your time with your loved ones. So, I hope you'll enjoy my 5 tips for feeling more confident.
1. Go on an adventure!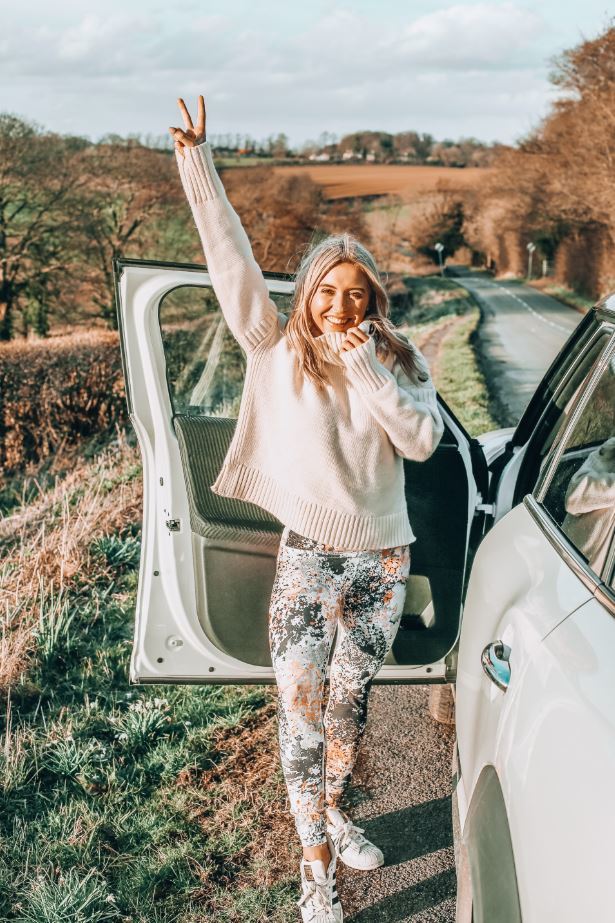 First and foremost: go on an adventure and do something you've always wanted to do. Whether that's taking a class (salsa, anyone?), take up that hobby you've always wanted to start (knitting? No judgement here!) or book that travelling adventure.
Tick something off that bucket list and do it for yourself. If it doesn't challenge you, it doesn't change you. Plus, if you take on the challenge, you can reward yourself with something you've always wanted to try or a skill you've always wanted to learn. You could even take your bestie with you and celebrate together. Go on be brave and bold!
2. Take a break and have a treat
You don't have to go away, but you can take an evening off from life's duties. Bring the spa home and have a girls night in with pizza! I know I'm dreadful for working all hours of the week but what's better than shutting your laptop, putting some good music on and inviting your loved ones round?
Bring the spa to you by putting on a hair mask treatment, along with a face mask while you bake homemade (or order) pizzas and cookies with your favourite people. Or, embrace that alone time and do it solo and then you don't even have to share the pizza. Either sounds like a dream evening to me!
3. Go on a date with your friends
There are so many fun things you could do with your friends to celebrate, whether it's climbing treetops at somewhere like GoApe, playing mini golf or treating yourself to a luxurious afternoon tea. You could go somewhere really special and make memories for life or, just make your own afternoon tea at home!
Whether you decide to have a special staycation, do something more active or go on a spa trip, it's all about spending quality time with the people you love. Put your phones down and just enjoy each others company. Life is so busy and often we forget to just be present in the moment with the people we love.
4. Get some endorphins
Nothing makes me feel more empowered than a good workout. I find endorphins make me feel strong and happy. Book a pilates, yoga or HIIT class and trust me, you'll feel strong all day long. It's way easier exercising with workout buddies, then celebrate with a post-workout blowdry, brunch, smoothies and a team high-5.
If you're not a gym bunny why not try a long walk? There's nothing better than the countryside and fresh air with people you love!
5. Donate to a local women's shelter or volunteer
You have the ability to make someone's day, so how about giving to someone else by donating to a local women's shelter or volunteering somewhere? It feels so good to give back and your time can really make someone's day. I regularly donate to local women charities and it feels so good giving back.
Em X
*Research from International Center for Research on Women and TRESemmé
Prev Article
Next Article
Article
7 Sleep Tips To Help You Unwind
Forget counting sheep, these tips will set you up for the best night's sleep ever.
See article