Girl on the Train star Haley Bennett now has pixie hair
Just last week, we reported that singer Carly Rae Jepsen had opted for the chop with a new pixie hair cut (which we're still obsessed with FYI!). And as with so many great celebrity styles, others are quick to follow suit – like American actress and singer Haley Bennett, who starred in the blockbuster film The Girl on the Train.
Known for her long, strawberry blonde hair, we could hardly believe our eyes when she debuted her funky pixie cut on Instagram, showing us all how to rock a dramatic new 'do! So, if you're curious to see her new look for yourself, keep scrolling and get ready to take some style notes…
Haley Bennett just debuted new pixie hair on Instagram
Now, being the diligent folk we are, we first noticed that Haley had started cutting her strands shorter at the end of last year, gradually trimming her flowing blonde locks into a shorter, shoulder length style. Having dipped her toe in the short hair world, we can only assume she loved it so much that she had to have a ultra cropped mane!
Unveiled her freshly-trimmed strands on Instagram, Haley treated us to a stunning black and white image that made her look surprising like style icon Twiggy (see the resemblence?). And in addition to her now super short hair, it also looks as though she's had a few lighter, face-framing blonde highlights put in, too!  Credit: @halolorraine
So it's not clear yet if she's had to go shorter for an upcoming acting role or whether she just fancied a mane change, but whatever the reason may be, it certainly gets the All Things Hair seal of approval!
Prev Article
Next Article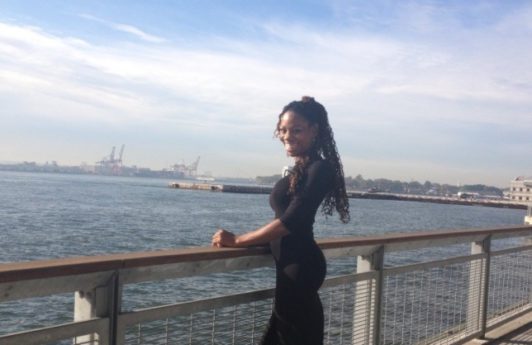 Article
This video of a man seeing his wife without dreads for the first time is going viral (for all the right reasons)
We'll be expecting a similar reaction to all of our haircuts from now on.
See article