8 invaluable hair lessons we've learnt from The Hills
Relive hair moments from classic episodes of The Hills.
For us, The Hills was more than just a TV show. Between the boy drama and the Hollywood hot spots, it was a source of endless hair inspiration and education. Lauren, Audrina and co. introduced us to the noughties hair ideals: from the side fringes to the braids and obviously, the headbands.
To celebrate MTV's confirmation of a 2019 reunion series, take a look back at the most iconic hair moments from the show.
8 hair lessons The Hills girls schooled us in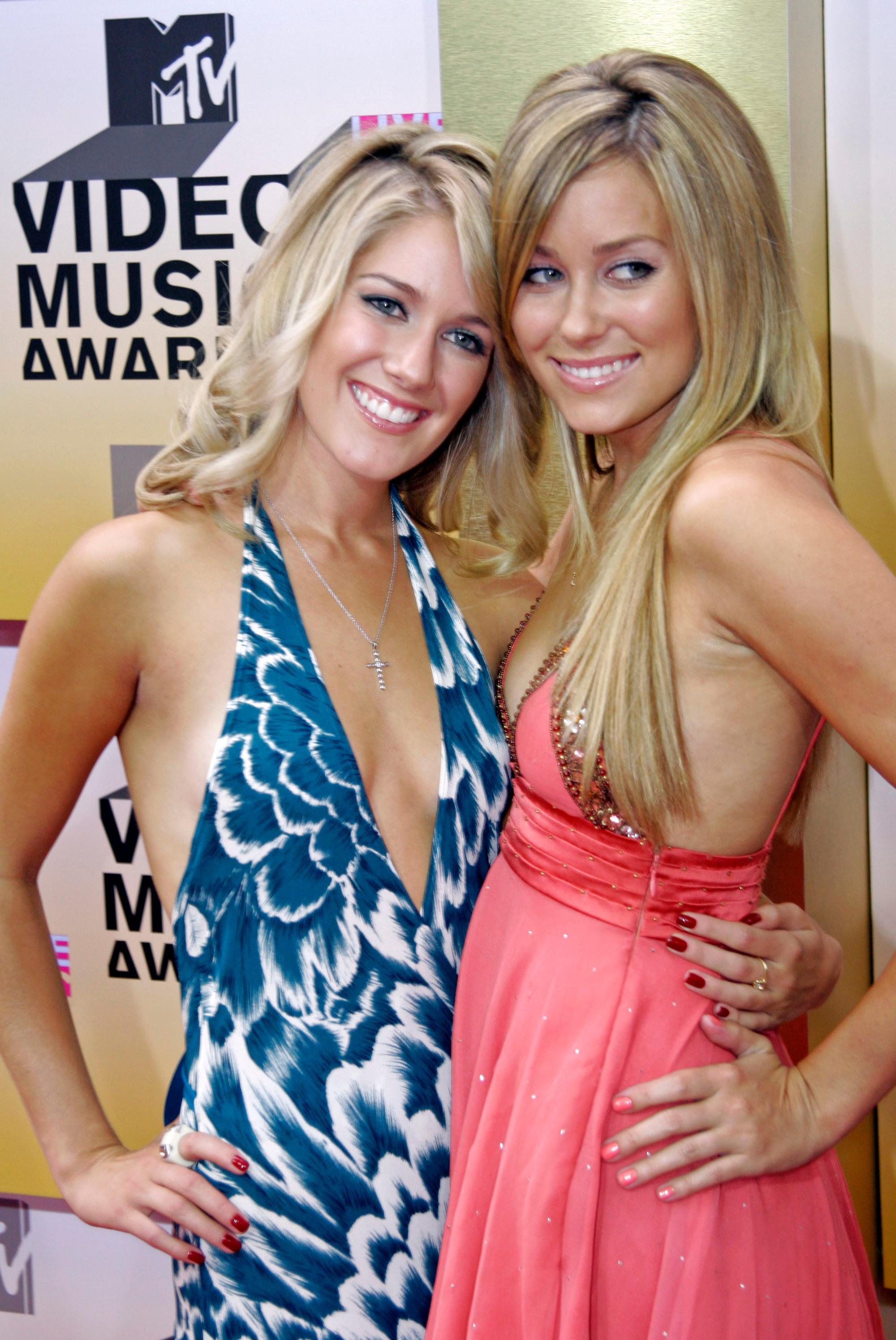 1. Sweeping fringes were e-v-e-r-y-t-h-i-n-g
Nowadays there are a million different hairstyles to pick from (do we want Dua Lipa's bob or Kim K's platinum?) but the noughties were simpler times.
All we wanted was a side fringe and layers and you can bet we printed off photos of the girls for our hairdresser in the hopes we'd emerge looking just like Heidi and Lauren.
2. You're never fully dressed without a headband
It didn't matter what colour or pattern your headband was, the only thing that mattered was that you were wearing one.
Next read: These are the hair accessories we reckon The Hills girls would wear now.
3. Braided bangs were the go-to
Immediately after getting those long swoopy fringes cut in, we all realised that actually they were really annoying to wear and we then spent most of the time trying to get them out of the way. So, the solution? Braided bangs!
Get the look yourself with our headband braid tutorial.
4. Beachy waves will never date
Being in LA, beachy waves were practically part of the girls' DNA but no-one more so than Whitney. Her girl next door blonde and long layers always looked impeccable, whether she was in the Teen Vogue fashion cupboard or partying it up at Les Deux.
Editor's tip: To give your hair that LA, fresh from the salon look, try the TRESemmé Smooth & Shine Blow-Dry Mist. It'll help you blow dry your hair quicker and give it that silky, shiny, cover girl look.
5. Audrina could rock a ponytail in any scenario and look like a supermodel
Audrina's ability to make a ponytail work for literally any occasion was an actual skill. As the only brunette of the group, she was automatically the hair rebel and her ponytail just added more to her too cool for you vibe.
6. The bump
All of the Hills girls were partial to 'the bump' and if you're not sure what we mean by that, take a look at this prime example of it in action on Lo.
Essentially, the noughties version of a bouffant or a quiff, the girls were big fans of incorporating the bump into their hairstyles to give a more voluminous look – the more backcombing the better.
7. Updos
With so many club openings and the occasional late-night trip around Paris on the back of a Vespa, Lauren would turn to her go-to updo complete with loose curls.
8. Loose braids all day every day
It wasn't just braided bangs the girls were fond of, braids of all sorts were a common theme. Yes they looked great but more importantly, they held up against helmet hair – you never know when Justin Bobby's going to turn up with his motorbike, after all.
Editor's tip: We can't all have family houses in Laguna Beach but we can make our hair look like we do. How? A sea salt spray! The TONI&GUY Sea Salt Texturising Spray adds that tousled California texture to the hair which, FYI, is perfect for giving braids more grip.
Prev Article
Next Article
Gallery
Need inspo for your next salon visit? These celeb bob haircuts will inspire you to get a chop
Celebrity bobbed hair with all the flair!
See article