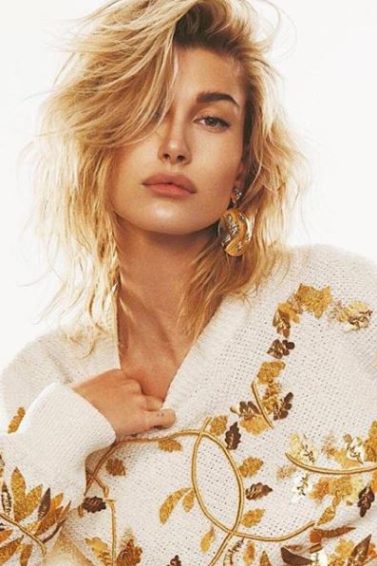 Hailey Baldwin channels '90s Nirvana vibes with new watermelon hair hue 
Starting the New Year with a bang, Hailey Baldwin is setting the pace for her A-list counterparts by becoming one of the first stars to reveal a shocking new hair transformation for 2018.
When we think of the 21-year-old American model, we always envisage her sun-kissed blonde locks. So imagine our surprise when we spotted her on the 'gram with a striking new (but retro) hair hue. Intrigued? Simply keep scrolling for the big reveal.
Hailey Baldwin kicks off 2018 with a bold new watermelon hue
Taking to Instagram (naturally), Hailey chose to kick start 2018 with a series of stunning posts revealing her new pink hair.
Carrying over the pink hair trend that was HUGE in 2017 (and we think will be just as popular in 2018), Hailey gave her blonde tresses a grunge makeover by opting for a rose pink shade through the lengths of her hair.
Following in the footsteps of Selena Gomez' platinum hue from 2017, Hailey is the latest star to go for what is being dubbed 'shadow roots' or, as we like to call it, Nirvana hair – even Kim KW is working the colour trend at the mo!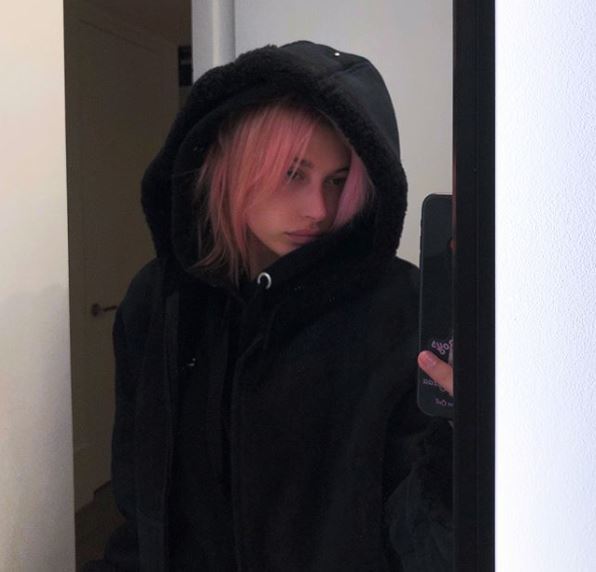 So what is Nirvana hair, you ask? Put simply, it's when you leave your roots a contrasting colour to the rest of your hair. This gives the look a more grunge-like vibe, replicating the look Nirvana singer Kurt Cobain would wear in the '90s.
Now you may be thinking: haven't we already seen Hailey with pink hair before ?? And you would be right, Hailey went for a candyfloss hue almost a year ago, so clearly she is a lover of the hue! Credit: @haileybaldwin
Editor's tip: Are you thinking of colouring your tresses a new hue for 2018? Whether you choose to follow in Hailey's pink footsteps or go your own route, be sure to use a wash and care system specially formulated with coloured tresses in mind.
Our recommendation? Try the TIGI S-Factor True Lasting Colour Shampoo and Conditioner, formulated with sweet almond and coconut oils, they're the perfect duo for maintaining your colour vibrancy.
Looking for more New Year hair inspiration? Then be sure to check out our Hair Trends page, which is packed full of all the latest hair predictions, plus a host of stylish looks to ensure you slay 2018.
Prev Article
Next Article
Article
Zoë Kravitz rocks new pixie cut hair in latest style transformation
Is this the hairstyle of the year?
See article