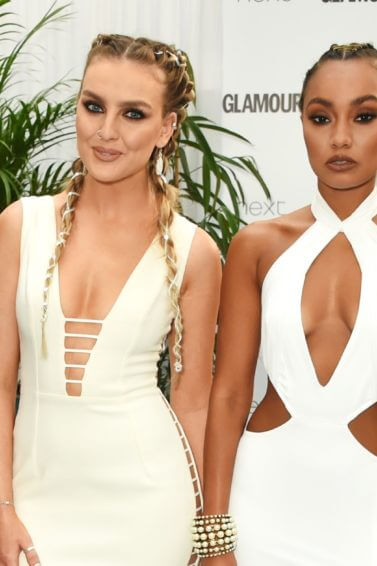 Little Mix put the glam in Glamour Women of the Year Awards 2016
How the British pop group stole the show last night with their utterly gorgeous hairstyles.
In case you weren't aware, last night was the Glamour Women of the Year Awards 2016: a star-studded bash celebrating some of the world's most inspiring women, and featuring celebrities like Kourtney Kardashian, Sophie Turner and Elizabeth Banks. But for us, it was British girl band Little Mix who really stole the show, thanks to their jaw-dropping hairstyles. And yes, they may have scooped up the prize for this year's Best Musical Act, but in our books, they also win the award for best hair! Read on to find out why…
Glamour Women of the year Awards 2016: Little Mix wow with their stunning hairstyles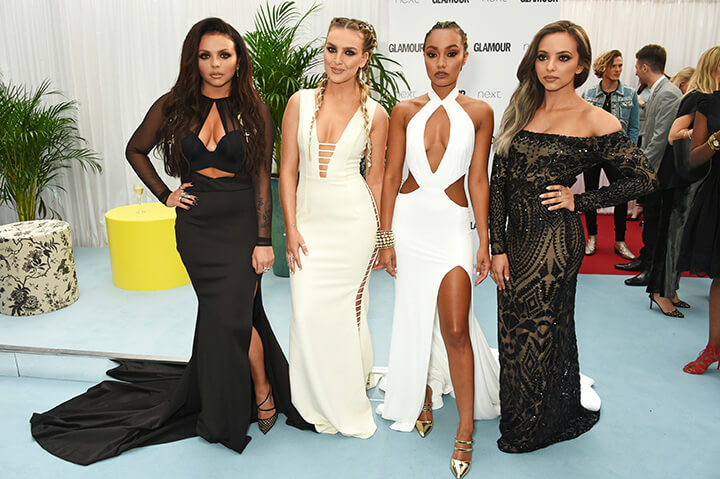 Each showcasing their own individual styles, Jesy, Leigh-Anne, Perrie and Jade rocked four super chic hair looks last night. The fierce foursome flaunted some of their most stunning hairstyles to date (and there have been quite a few!). Get acquainted with each Little Mix member's hairdo below…
Leigh-Anne Pinnock: Clip art cornrows
Leigh-Anne wowed at the awards ceremony by adding some statement metallic bobby pins to her cornrows, giving the look a touch of glam. So if you're looking for something a little bit different, we reckon this fun hairstyle makes for the perfect summer party choice.
Jesy Nelson: Voluminous sexy waves
Opting for a classic, wavy Hollywood red carpet-inspired 'do, Jesy wore her tumbling long, brown locks in a sexy, deep side part. She kept all of the drama up top by backcombing her roots for added volume, and opted for a softer approach when it came to those loose, effortless waves, resulting in a look that's both quietly elegant and glamorous.
Perrie Edwards: Woven twisted braids
Flaunting our favourite hairstyle of the night (we're not usually biased, but this one had to be said) blonde babe Perrie added an element of glam to her ethereal twisted braids. Each braid was interwoven with iridescent sequinned threads to create a unique criss-cross pattern. Move over glitter: sequins are the new hair decoration this summer!
And while this may sound complicated: it's not! You can totally recreate this gorgeous look at home and here's how:
Step 1: Start by dividing your hair down the middle into 2 equal sections.
Step 2: Take the front section of hair on each side and divide into 3 smaller sections with which you'll create a French braid.
Step 3: Before you begin braiding, take one of these small strands and gently tie a metallic ribbon around it at the root, securing with a knot.
Step 4: Begin French braiding your hair, one side at a time, while ensuring that the small section of hair with the metallic ribbon attached is initially woven underneath (to ensure that the knot isn't showing!).
Step 5: Once you reach the nape of your neck, stop French braiding, but instead, combine the 3 strands and turn them into 2 strands. From here, twist these 2 strands around each other all the way down to the end and secure with a hairband. Don't forget to take the end of each ribbon and wrap it around the hairband to conceal it!
Jade Thirwall: Grey balayage waves
Take it from us: grey balayage is set to be one of the most stylish hair trends for 2016, and Little Mix star Jade knows this only too well. She paired her gorgeous icy mane with fierce eyes and nude lips – and to showcase her sequinned off-the-shoulder gown, she styled her flowing, wavy tresses to one side. Just remember to maintain your grey locks with a shampoo and conditioner duo that has been specially formulated for coloured hair, like the TRESemmé Colour Revitalise Shampoo and Conditioner (500ml, £3.69 each*).
To copy Jade's colour, opt for a combination of graphite and lighter slate grey hues, and you'll be rockin' this cool hair trend in no time.
Whose hairstyle at the Glamour Women of the year Awards 2016 is your favourite?
Prev Article
Next Article
Article
Lily Collins wows on the red carpet with bright red hair
And here's how to get her sassy new look!
See article