Festival hair: 20 fabulous styling ideas to try now
Easy festival hair looks are only a scroll away....
Looking for festival hairstyles that tick both the pretty and the practical box? Sounds fairly easy, doesn't it? However, you'd be surprised how many hairstyles can fail the test of a summertime music festival!
But don't worry, if you haven't found your go-to 'do yet, as the All Things Hair team have put together a list of fabulous styling ideas for you to try at your next summertime gig. So, whether you're going to Glastonbury or Lovebox, scroll down to get inspired and #discoveryourstyle!
Fab festival hair ideas to try now!
1. Chunky box braids
This protective chunky box braids hairstyle is one of our most-loved looks because it's a practical hairstyle for those with natural, relaxed or transitioning hair. And let's not forget the real reason why this a festival fave of ours – it's breathtakingly gorgeous too!
2. Hidden braided ponytail
When you have long locks like this festival goer, the styling potential is huge. But if you want a festival hairstyle that will help to keep your hair off the back of your neck (because sweaty necks are not a girl's BFF), this simple unicorn braid is the perfect ponytail upgrade.
Get this look by following our unicorn braid tutorial.
3. Glitter roots
Summertime is fun and we think your festival look should be the same! And the easiest way to add a touch of cheeky charm to your go-to hairstyle is by adding a healthy dose of sparkle and glitter.
Editor's tip: Ready to create the ultimate festival look? Then reach for the VO5 Power Pink Hair Glitter. This bio-degradable glitter is the perfect way to get around the plastic ban enforced by most of the festivals in the UK.
4. Half-up, half-down ponytail
When you have bouncy curls like this babe, you want to show them off. Which is why this festival season, a half-up, half-down ponytail is the ideal way to get the best of both worlds.
5. Bantu knots
Honestly, have you seen a more stylish way to wear bantu knots for a festival? We think not. Letting her curly tresses do their thing, this stylish queen went for a simple yet very effective style update by adding triangle patterned bantu knots along her hairline acting a headband to keep her strands away from her face.
Editor's tip: Keep your curls hydrated with a generous spritz of TRESemmé Botanique Nourish & Replenish Hydrating Mist. Enriched with coconut milk and aloe vera this hair mist is a hair wardrobe must-have for those with curls.
6. Curly hun
Perfect for all hair types, a curly half-up, half-down bun (AKA hun) is already an everyday fave, so why not up your mane game by simply wrapping your bun with a headscarf?
7. Dutch boxer braids
Beautiful braids are the epitome of easy festival hair, probably because they're a pretty and practical way of keeping your tresses out of your face while you dance, sing and party the day away! We suggest opting for either cornrows or boxer braids because they'll stay perfectly in place no matter how much you move around or sweat.
Editor's tip: Ladies with fine hair, try spraying your strands with the VO5 Dry Texturising Spray before you start weaving your plait. This will give your locks a little texture and grip. And don't forget to add some glitz in the form of glitter, so you can tick 2 trends with one hairstyle!
8. Space buns
Space buns are the ultimate '90s hair trend to be spotted wearing at a festival this summer. Being an era well-known for its love of dance and rave culture, this super cute and retro style is ticking all our hair boxes for festival hair this year.
9. Upside down braided ponytail
Perfect for girls with pretty, pastel-coloured or highlighted hair, this upside down braided ponytail is the perfect festival hairstyle if you want to keep eyes peeled on the front and back. Just note that you have to be a pretty good plaiter to execute this upside down 'do, but don't be put off as our hair tutorial will make you a pro in no time.
10. Pull-through crown
If you're after a look that'll really wow your festival-going friends, then why not style your hair into this stunning pull-through crown?
The intricate details, plus enchanting twists and turns, make for a beautiful fairytale-inspired 'do. And while it may look delicate, trust us when we say that it'll stay in place all day (and all night!) long.
11. Oversized fishtail braid
While a traditional fishtail braid can be worn for almost any occasion, an oversized fishtail braid is the perfect plait for festival season. And why not try adding a few bright hair colours to your braid for a truly free-spirited vibe!
Editor's tip: Sprinkle some Toni&Guy Casual Rough Texturiser onto your fishtail braid before pancaking. To pancake, gently tug the hair to make it appear looser and larger.
12. Boho-chic chignon
Want to show off your inner bohemian goddess? All you need to do is pair a simple braid with an effortless-looking low bun or chignon and you'll be on your way to fabulously romantic, festival hair in no time.
To complete the look, remember to throw on your favourite bohemian-inspired top that'll make even Vanessa Hudgens and Kate Bosworth proud.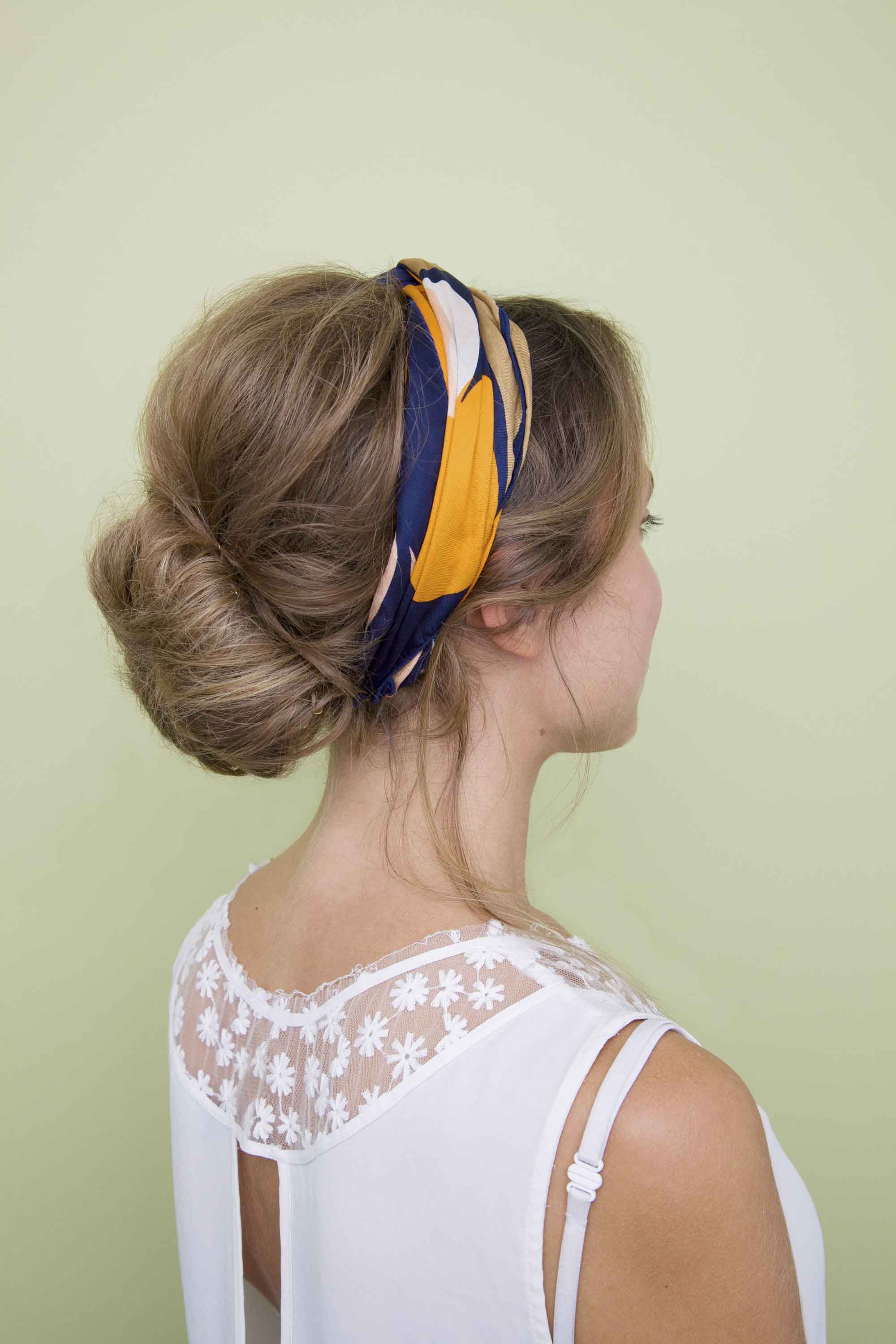 13. Big, messy bun
Festival updos always wow the crowd – and right now we're crushing on this big, messy bun. The reason we love it so much is that it doesn't have to look neat and polished, so you can literally style it with your eyes closed!
14. Half-up braids
Combine your love for half-up, half-down hairstyles with a French braid for the festival weekend? And seeing as all the drama of this hairstyle is in the back, you won't need a mirror to see what you're doing!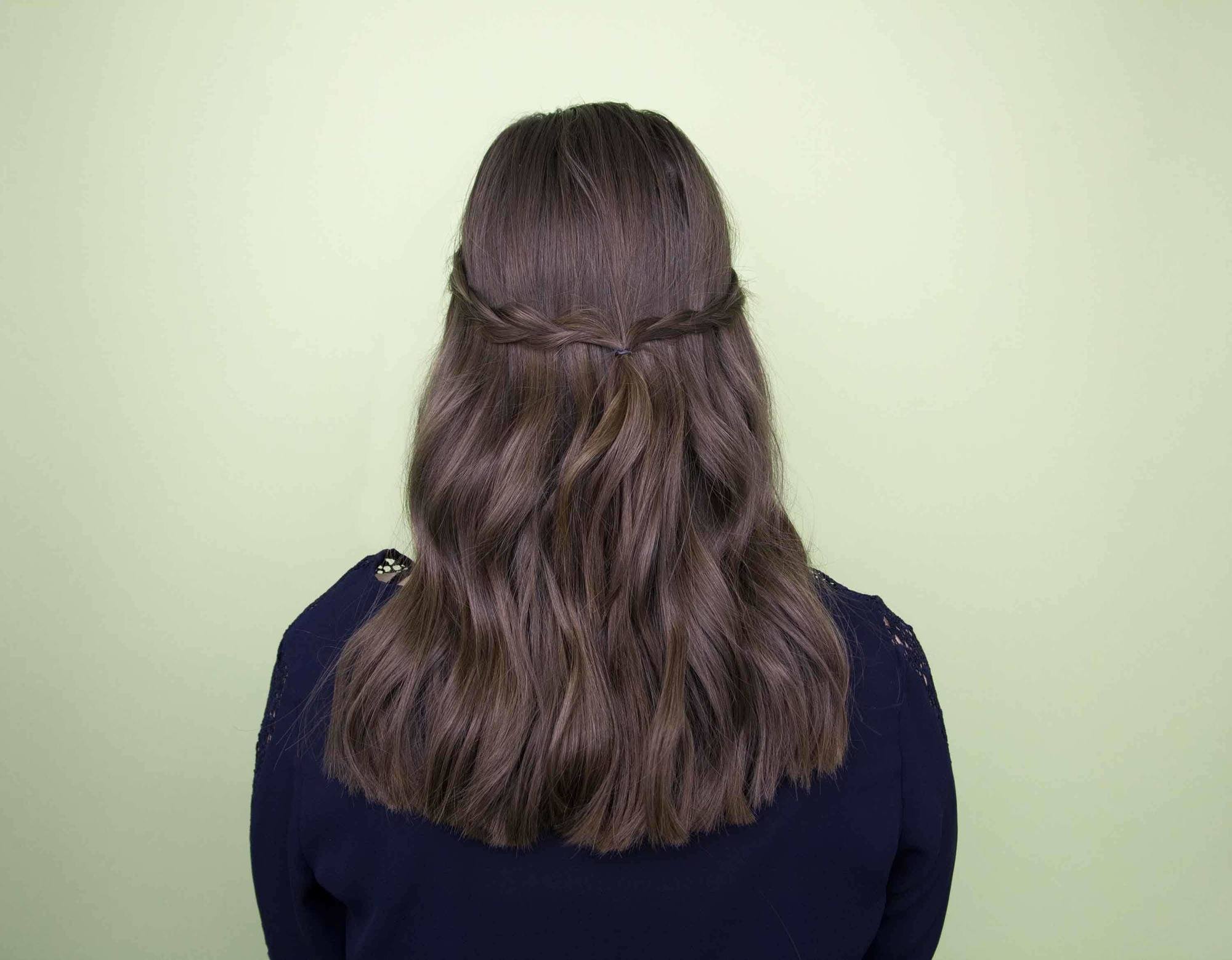 15. Meet-in-the-middle plait
For a simple, yet festival-appropriate hairstyle, opt for the meet-in-the-middle plait. Trust us, this such an easy festival hair look to achieve that you can even do it standing in the mud while listening to Rihanna.
16. Soft waves
Let's be honest: wavy hair is so boho chic, meaning there's no better time than a festival to rock soft waves. Yet we know that lugging a curling wand around with you isn't really an option when camping out – but luckily you don't need one to get festival-ready waves!
To get the look, simply style your hair into 3 plaits the night before you arrive at the festival. Before going to bed, lightly mist your plaits with some water to dampen them slightly, then go to sleep dreaming of your festival-worthy hair! In the morning, undo your plaits to reveal a gorgeous wavy mane.
Don't worry naturalistas, we haven't forgotten about you! Breanna (AKA MiniMarley12) has put a together an edit of 4 pretty and practical festival hairstyles for natural hair, perfect for the season and beyond. Read on to see the different 'dos in action!
Mini Marley's festival-approved hairstyles for natural hair
Prev Article
Next Article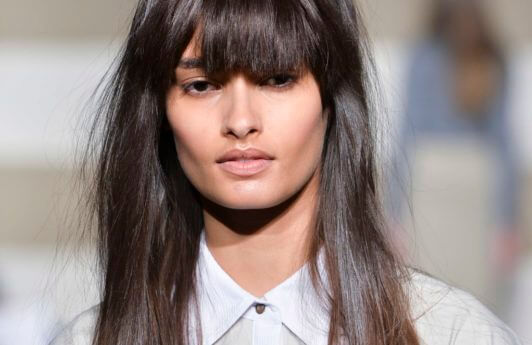 Gallery
Mane upgrade: Trendy hairstyles for women of all ages
Looking for some fresh, new hairstyles? You've come to the right place...
See article