An elegant, easy updo hair tutorial: The fake braid roll
Style your mane like a pro...
Want to nail an elegant, easy updo, but scared that your styling prowess is less than professional? Well, you'll no longer have to be envious of your plait-savvy friends, because there is a way around it! We know, it sounds too good to be true, but it is achievable.
Luckily, for those of you who find braids challenging, we've put together a step-by-step tutorial for a beautiful (but easy!) updo, incorporating a faux braid effect. Now don't let its deceptively intricate appearance put you off; truth is, this chic, perfect-for-every-occasion hairstyle is totally simple to master.
So, what are you waiting for? It's time to fake it 'til you make it with our nifty styling guide, below.
How to create an easy updo: The fake braid roll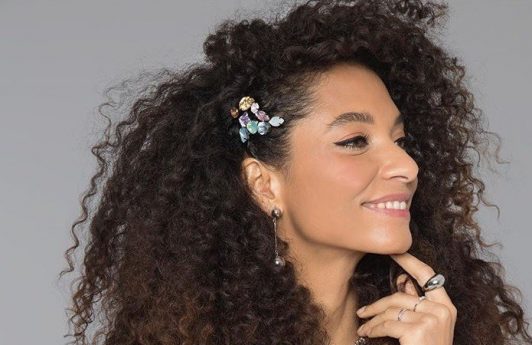 Gallery
12 Fabulous Ways to Style Natural Hair for Christmas and Beyond
For curl queens looking to up their festive mane game, we've got you covered.
See article