10 hairstyles to get you snapped by a fashion week photographer – we promise!
Grab your sunglasses. It's time to strike a pose...
From the catwalks to the sidewalks, Fashion Month is a feeding ground for #hairspiration. Every season, each of the 4 cities – New York, London, Milan and Paris – welcome some of the sartorial world's most influential players; and thanks to social media, we're left fawning over their style and beauty looks for months afterward.
If you're joining the last leg of fashion month, you'll need a hairstyle that's guaranteed to turn heads and attract a few street style photographers in the process.
From tricks to give your mane game a French finish to the standout styles that will slay on the streets of Milan, we suggest bookmarking this page for future FW reference. All that's left to do? Pick your outfits…
10 fashion week perfect hairstyles
Who runs the (fashion) world? Curls.
Like catnip to a camera-wielding photographer, voluminous curls are a perennial street style fave. Worn loose with minimal styling or perfectly defined and locked into place, stylish spirals always lend a Parisian uptown/downtown balance to any outfit.
Editor's Tip: Keep your waves or curls nourished and healthy-looking with some of the VO5 Frizz Creme. This leave-in will ensure they stay looking sleek as you saunter from show to show!
Once upon a time 'dos
The cornerstone of any woman's hair styling repertoire, a 3-strand plait might seem pretty basic, but we promise you it's anything but. Rethink your school-era prejudices and opt for a Rapunzel-style braid worn low, loose and messy at the nape of your neck.
Not only will it keep your hair locked in place all day, but you can also unravel it at a post-show party to reveal effortless It girl waves. Sold.
Keep it sharp and sweet
If there's any time to show off a razor-sharp bob a la Anna Wintour, it's fashion week. Angular lobs, bobs and fringes are nothing new, but rather than styling them with a softer finish, use straighteners to keep your tresses looking sleek and almost architectural.
Editor's tip: As essential as suncream is to your fashion week beauty bag, don't forget to pack a heat protecting product like the VO5 Heat Protect Spray. Damaged-looking locks are never en vogue.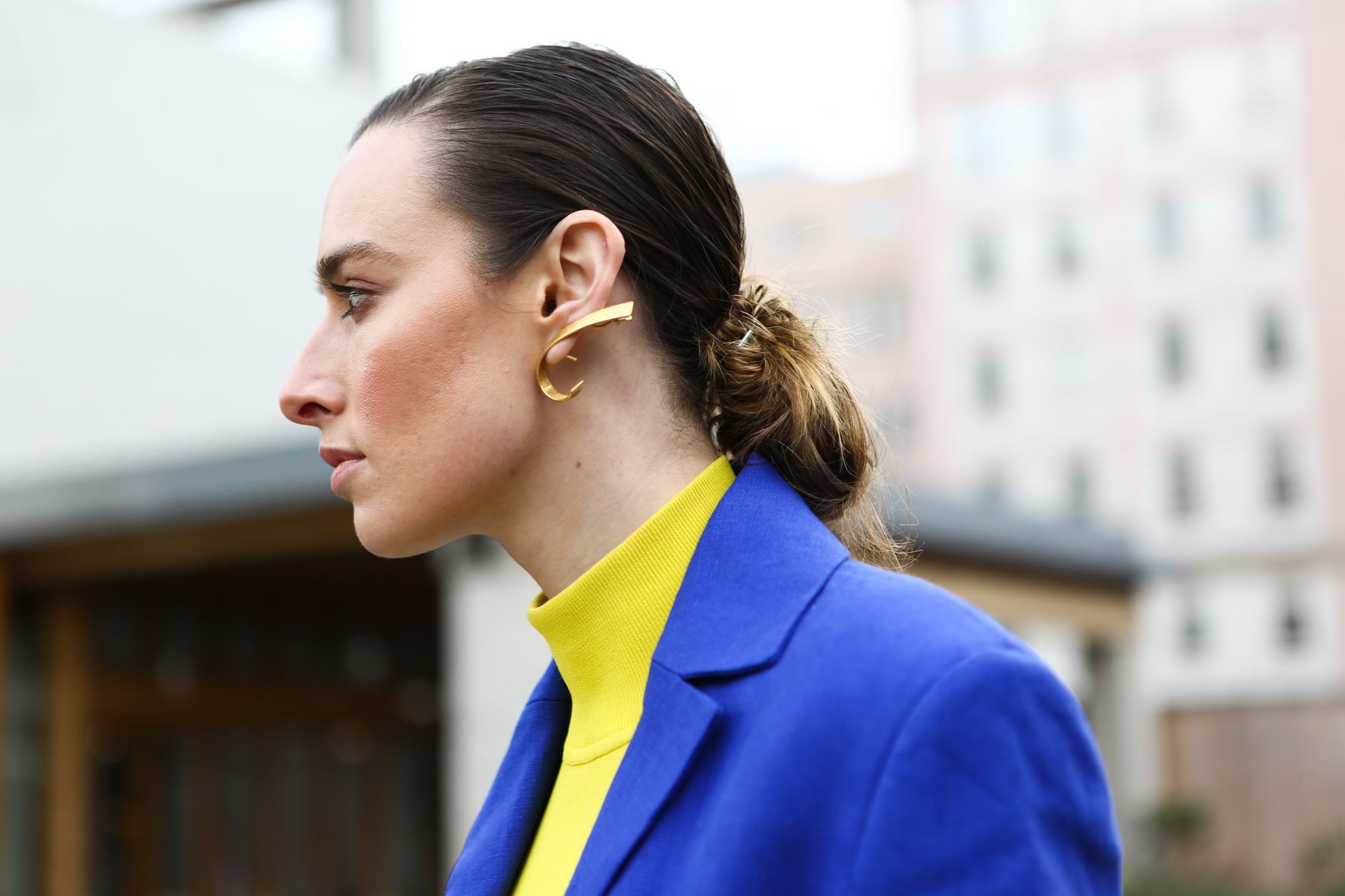 Try a luxe, low bun
Bid adieu to the top knot and say bonjour to a low bun. The unofficial hairdo of off-duty models running between shows, this look is so easy to master, you'll never be fashionably late to the FROW again (unless that's you're vibe, natch).
Ideal for showing off a pair of Insta-worthy doorknocker earrings, we suggest leaning into the effortless finish of this look by pulling out a few tendrils around your face. Very Olsen twins, no?
Think millennial pink
Nothing screams street style bait like Instagram's most-coveted colour palette. Tipped for even more popularity in 2018, shades of sherbert pink aren't going anywhere soon.
Not ready to make things permanent? Take baby steps towards a mega-watt colour by starting with an ombre strawberry hue.
Editor's tip: Keep your tresses looking more 'wow' and less washed-out by packing the TRESemmé Colour Revitalise Vibrance Protection Shampoo in your suitcase.
The buzzcut = beauty's new buzzword
There's something impossibly chic about a short, no-fuss buzzcut that means business. Androgynous styles have never been so du jour, especially as many women are opting to challenge conventional beauty stereotypes.
Packing plenty of attitude, team your shorter crop with a high-voltage red lip and we promise you won't be missed on the streets of Milan.
Gym class heroes
Fashion month may look glam, but in reality, it's a constant battle between trying to find your way to the next FROW, navigating the streets of a foreign country and looking nonchalant, all while being chased by a street style photographer.
Give yourself one less thing to worry about by adopting a multi-purpose hairstyle that won't need to be touched up every 5 minutes. Think boxer braids, a double braided bun, messy ponytail and the like. If you can wear it while you workout, we promise you it's perfect for fashion week.
Editor's tip: Give your look extra staying power (whatever the weather) by spritzing the TRESemmé Ultimate Hold Hairspray all over your strands.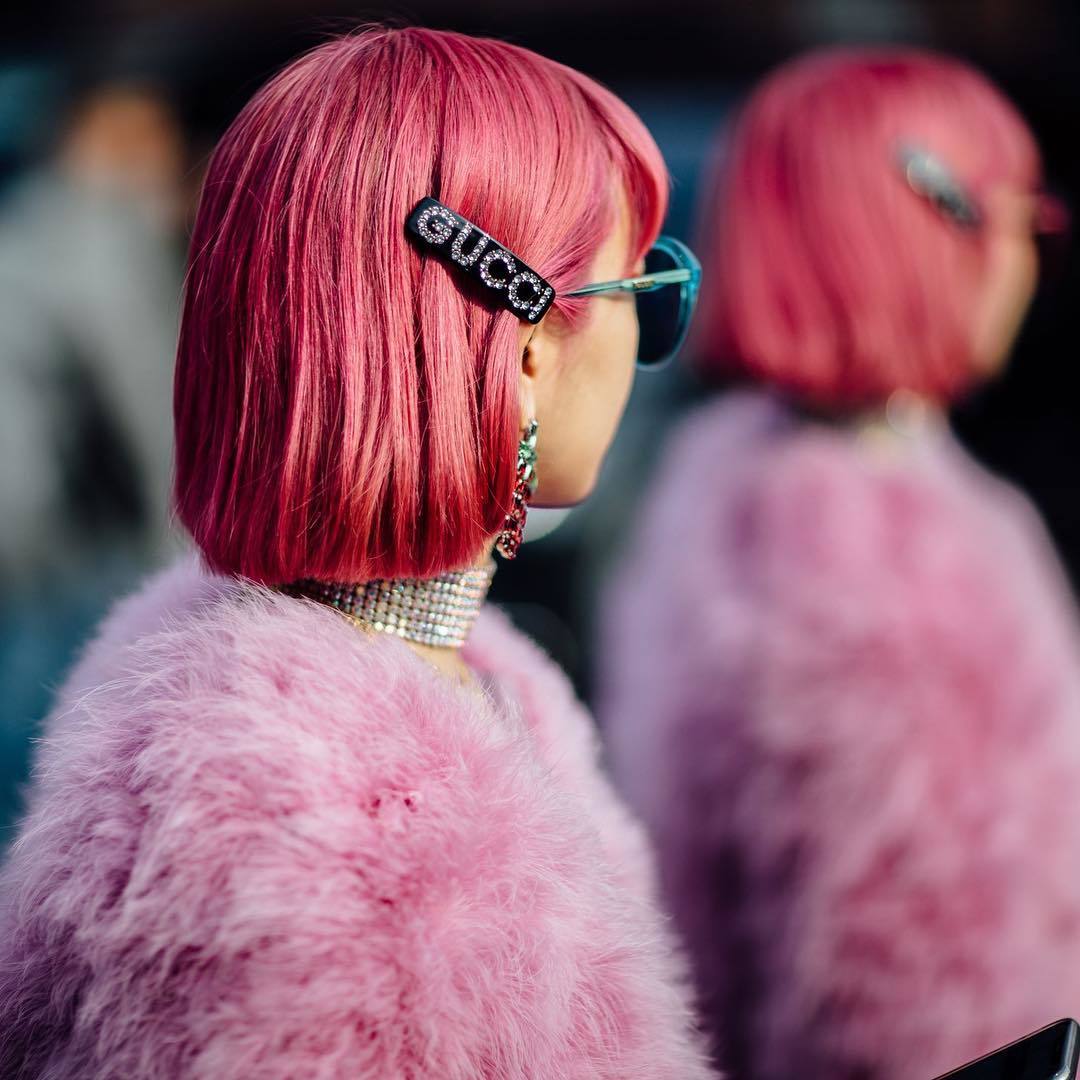 Don't forget your accessories
Coco Chanel might have famously advised that women "take off one accessory before leaving the house," but at fashion week – rules are meant to be broken.
Go from zero to Susie Bubble in a one step by adding a few bold, street style bait berets and hair clips to your look. Extra points if they're by a designer label (and obvious about it). Credit: @coveteur.
Perk up your ponytail
On the surface, there's nothing new to see here. The ponytail has long been a mane-stay (see what we did there?) for fashion's savviest FROW-ers like Anna Dello Russo and Vogue's Sarah Harris. However, as of late, it's been given a more modern makeover with Haute hairbands becoming as sought-after as an Hermès Birkin.
Nail the right balance of trying-but-not-trying by limiting yourself to 2 hair accessories. After all, less is more.
Editor's tip: Using the VO5 Dry Texturising Spray all over your tresses before you style will add more grip to your hair, so your clips, bows and berets won't budge throughout the day.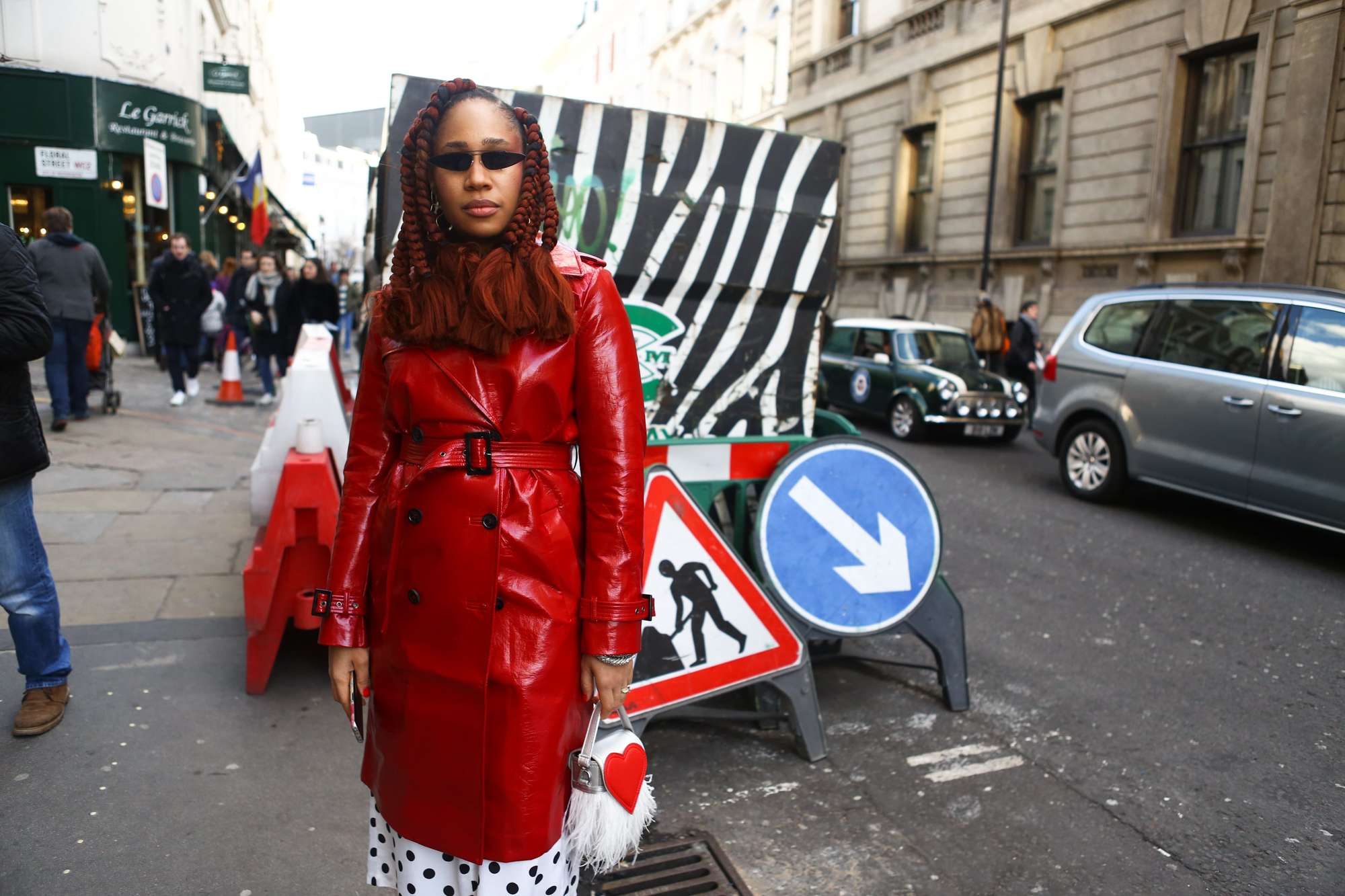 Think outside the box (braids)
As one of the most aesthetically impactful protective styles for natural hair, box braids are an easy way to make a personal style statement.
Whether you're using coloured extensions, waist-length strands or keep them more traditional, this hairdo offers a multitude of styling options.
Worn in a head-turning updo or left loose, fashion week is the perfect time to think outside the box when it comes to your braids.
Prev Article
Next Article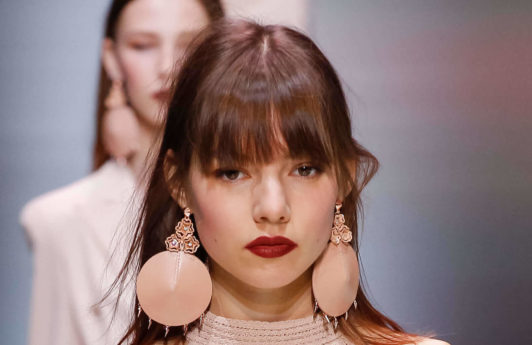 Gallery
Fancy a change? These newbie fringe ideas are what you need
Let the bangs do the talking...
See article