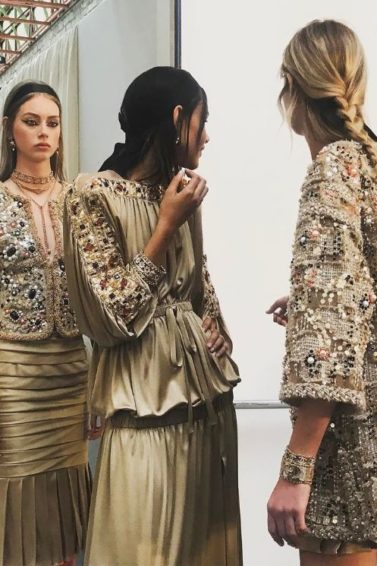 The runway report: Chanel Cruise hairstyles 2018
High fashion hair has never looked so easy.
It was all romance among the ruins at the Chanel Cruise show yesterday, where the French fashion house launched it's 2018 collection in none other than Paris' Grand Palais. Yet while all eyes were on the array of chic ensembles, we couldn't get enough of the Chanel Cruise hairstyles we saw on each and every model.
Gracing the runway against a backdrop of crumbling ruins, the high-fashion creations stood out in dazzling contrast, helping to maintaining the brands reputation for extravagant presentations.
So, if you're looking for a fashion-approved hairstyle that you can create in minutes, look no further. Below, we've selected the best looks from this year's world-renowned Chanel Cruise collection, to inspire you next 'do.
The hair report: Chanel Cruise hairstyles we loved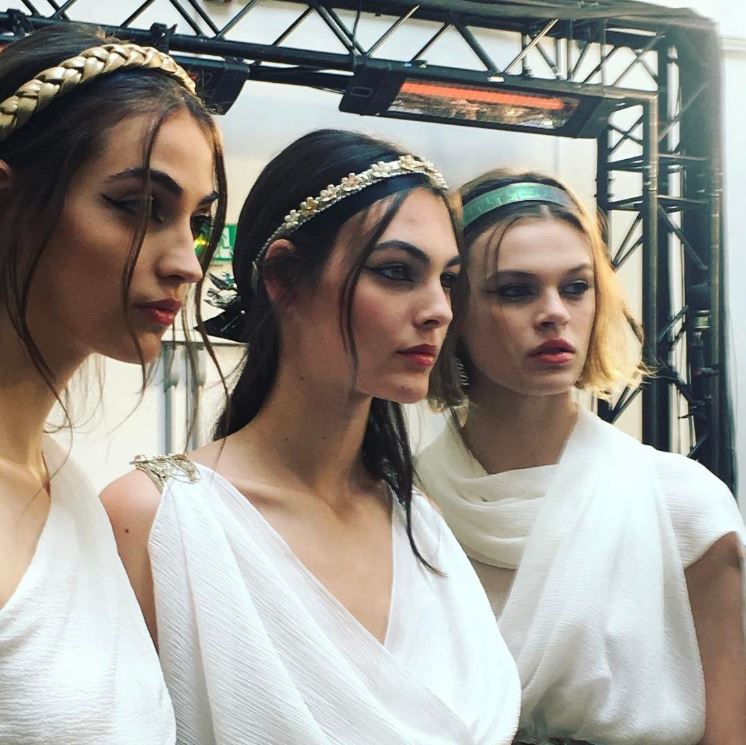 If the pillars and crumbling interior didn't hint to the theme of the day, the beauty and hairstyles certainly did. Chanel Creative Director, Karl Lagerfield, drew on Grecian influence in all aspects of the collection, with garments, accessories and hair looks staying true to the motif.
And while the models hit the runway in flowing white gowns, strappy gladiator sandals and muted colour palettes, it was undeniably the hairstyles that tied the theme together. Credit: @chanelofficial
Editor's tip: To recreate the hairstyles from the Chanel Cruise collection, simply reach for a texturising spray, like TONI&GUY Tousled Texture Creation Hairspray, to give your strands natural movement and a lightweight hold.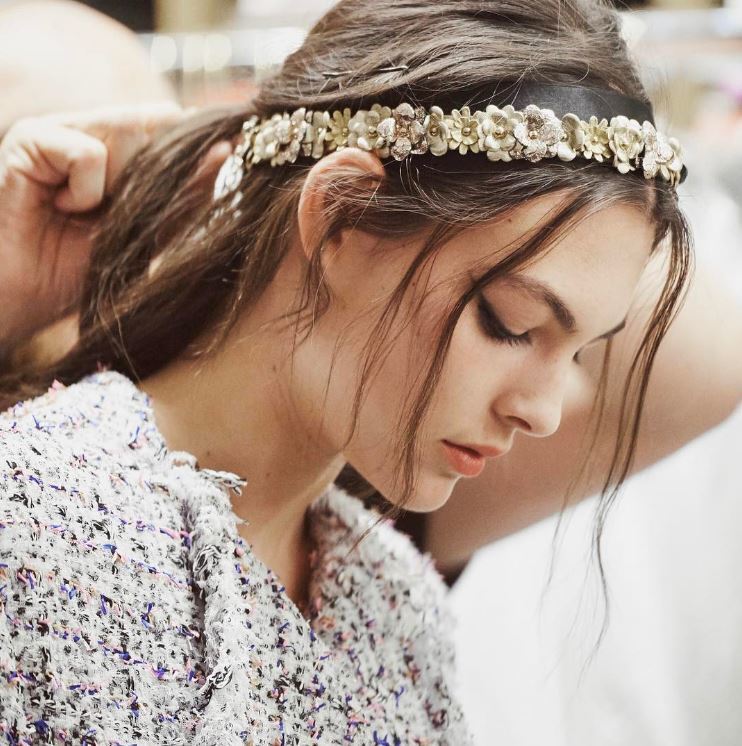 The collection also played to the tune of each model's hair type, providing a wealth of different looks. Those with long hair had their tresses loosely braided or pulled in low slung ponytails, with loose tendrils hanging free around the face.
Those with shorter strands, however, had their tresses teased and pinned back with gold hair clips, creating flawless Grecian Empress manes. Credit: @chanelofficial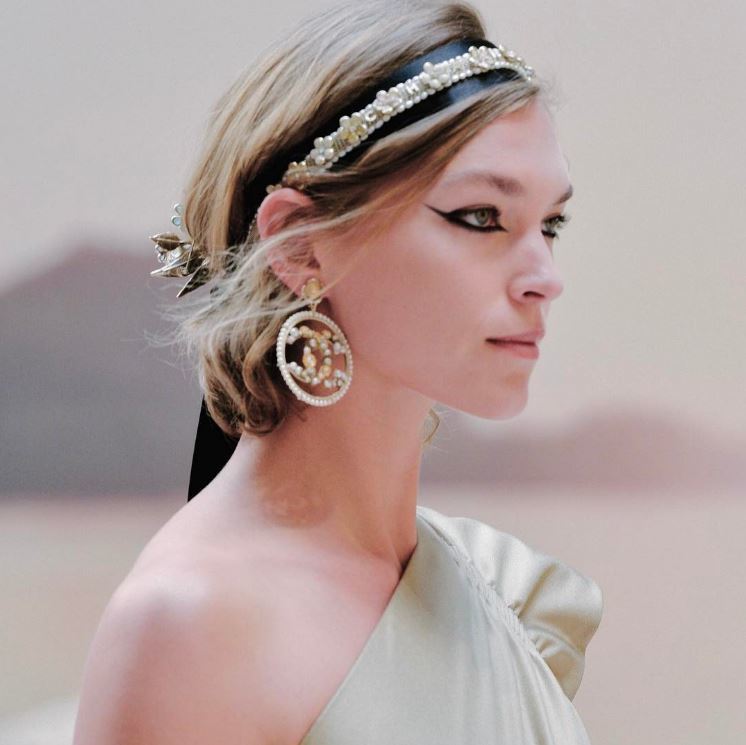 But regardless of hair length, each look was completed with a strip of silken black ribbon, and the placement of a unique and decorative headband.
From delicate floral designs to twisted golden rope, these accessories topped off each outfit perfectly. Credit: @chanelofficial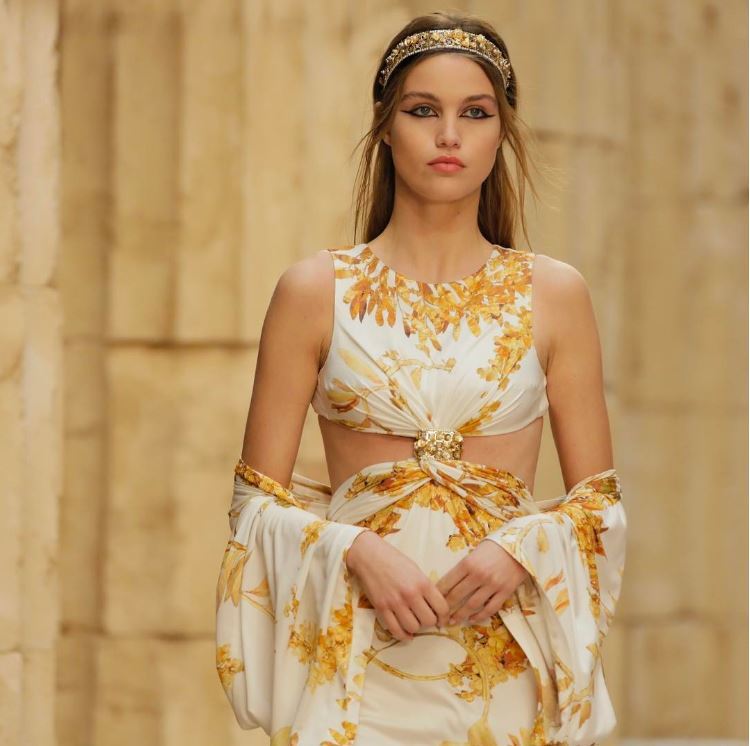 Now, while few of us can afford to have a Chanel accessory atop our manes, we're sure to see these whimsical Chanel Cruise hairstyles recreated at weddings and festivals in the months to come. Mark our words, headbands are back for Spring/Summer. Credit: @chanelofficial
Prev Article
Next Article
Gallery
Need inspo for your next salon visit? These celeb bob haircuts will inspire you to get a chop
Celebrity bobbed hair with all the flair!
See article