Need inspo for your next salon visit? These celeb bob haircuts will inspire you to get a chop
Celebrity bobbed hair with all the flair!
Against a backdrop of Kardashian-esque Rapunzel-length locks, we're starting to see more and more celebs opting to do the exact opposite, by cutting their manes into short and chic bobs! Plus, with so many pictures of bob haircuts circulating social media right now, it's the ideal time to opt for an effortlessly flattering crop.
But before we reveal to you our favourite bob haircuts from the red carpet, let us give you a little warning: they will make you want to chop off your locks…
On-trend celebrity bob haircuts that will inspire you to book in for a chop
Jennifer Lawrence
Let's be honest: managing to look polished, yet undone at the same time is no easy feat – but J-Law has honed her skills and nails the look every time.
Not only has she coupled a luscious texture in her wavy bob, but she has also seamlessly pulled off a bold platinum hue using the ombre technique! How many ultra on-trend traits can she pack into one look?! Jen, you really are our hair styling hero and we bow down to you.
Rashida Jones
Rashida Jones is somewhat of a chameleon of style, flirting with long locks to short and then back again. However, despite her past indecision in length, Rashida seems to have settled for a good in between look with this stunning long bob, complete with a brow-skimming fringe!
Now, while a bob might mean less opportunity for wearing hair in an updo, Rashida proves you should never underestimate the sass power of a good ear-tuck to show off those dazzling statement earrings.
Taylor Swift
Sticking with bangs, Taylor Swift gives us a lesson on how you can rock a fringe – even if you don't actually have one. She simply opts for a sweeping side parting and ensures that the length cuts across the forehead, to create faux bangs with bite!
Editor's tip: Of course, a style like Taylor's relies on some epic staying power to keep your parting in place, so invest in the VO5 Soft Moulding Wax to give hold that can't be shaken off (sorry!).
Kelly Rowland
Remember when Kelly Rowland famously went from long to short in 2 simple steps? Her first chop took her long style to a shoulder-length bob, which was quickly superseded the next day by this razor-sharp blunt version.
This chin-grazing 'do works in perfect harmony with her model-esque face shape, helping to highlight her amazing cheekbones, as well as give her look a quirky edge! Pretty neat styling, eh?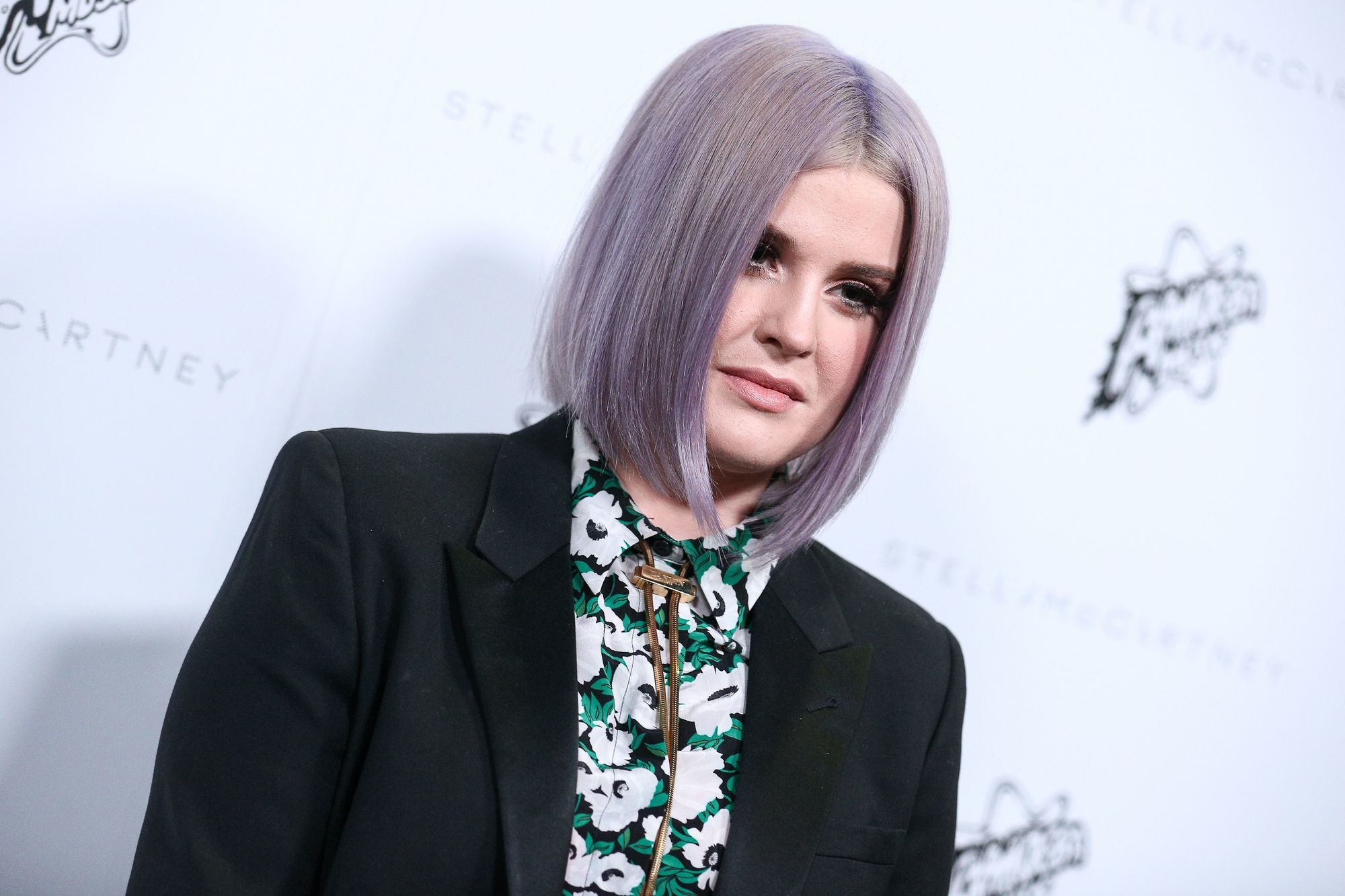 Kelly Osbourne
Not just content with a sleek and chic long bob, Kelly opts for one of the season's most covetable colours. A delicate balance between lilac and silver, this 'do highlights the bob's neat cut, while giving a huge boost in shine.
And since Miss Osbourne has been dabbling in edgy hues for quite some time now, it's no surprise that this cut and colour combo looks ah-mazing on her!
Editor's tip: If you're looking to inject some bright tones into your mane this season, ensure that you keep it looking its best by using a wash and care set specifically designed for coloured hair.
We particularly love the TRESemmé Colour Revitalise Shampoo and Conditioner, which will ensure your hue stays vibrant!
Prev Article
Next Article
Gallery
Parting braids: This hair trend going viral in time for summer
Say hello to the new braid on the block!
See article