Black Friday Hairstyles That'll Make Shopping Easier
The golden rule? Keep it simple and practical!
While we don't officially celebrate Thanksgiving here in the UK, our trans-Atlantic cousins have gifted us with the joy that is the Black Friday — the biggest shopping and sales event of the year.
With so many great deals around, we're assuming there's a good chance you'll end up in the midst of retail chaos, (either trying on clothes, getting your hands on new makeup lines or early Christmas shopping). But let's be honest: while you're ransacking the shelves, the last thing you want to be worrying about is your hair.
So, to help make your Black Friday a breeze, we've found you some easy hairstyles that won't get in the way of your shopping experience.
Half-up, Half-down Bun
When you can't decide whether to wear your hair up or down, get the best of both worlds with this simple half-up, half-down bun hairstyle.
Undone Bun
In a hurry to get to the next shop? No problem — quickly fashion your hair into a low, undone bun, just like this. Remember: the more undone the hairstyle, the cooler you'll look.
Editor's tip: Working on second-day strands? Give greasy locks a cleansing and volumising boost with the Love Beauty And Planet Volume & Bounty Dry Shampoo.
Pigtails + Hat Combo
If you're committed to wearing your favourite hat on the day (be it a beret or a baker boy), why not take the easy and sales-ready way out, and rock playground-perfect pigtails with it, too?
Part, tease, braid, repeat — it really is that simple! Then, just throw on your hat and get ready to take on any store, in style.
Boxer Braids
Another braided hairstyle that'll stylishly power through a shopping spree? Boxer braids, of course.
This budge-proof hairstyle is perfect not only for keeping your hair neat and tidy, but also for showing everyone on the shop floor that you mean business.
Editor's tip: A long-lasting braided style starts with the right product. And, the TONI&GUY Flexible Hold Braid Balm is all you need to give your plait structure and make it stay in place.
Fishtail Milkmaid Braid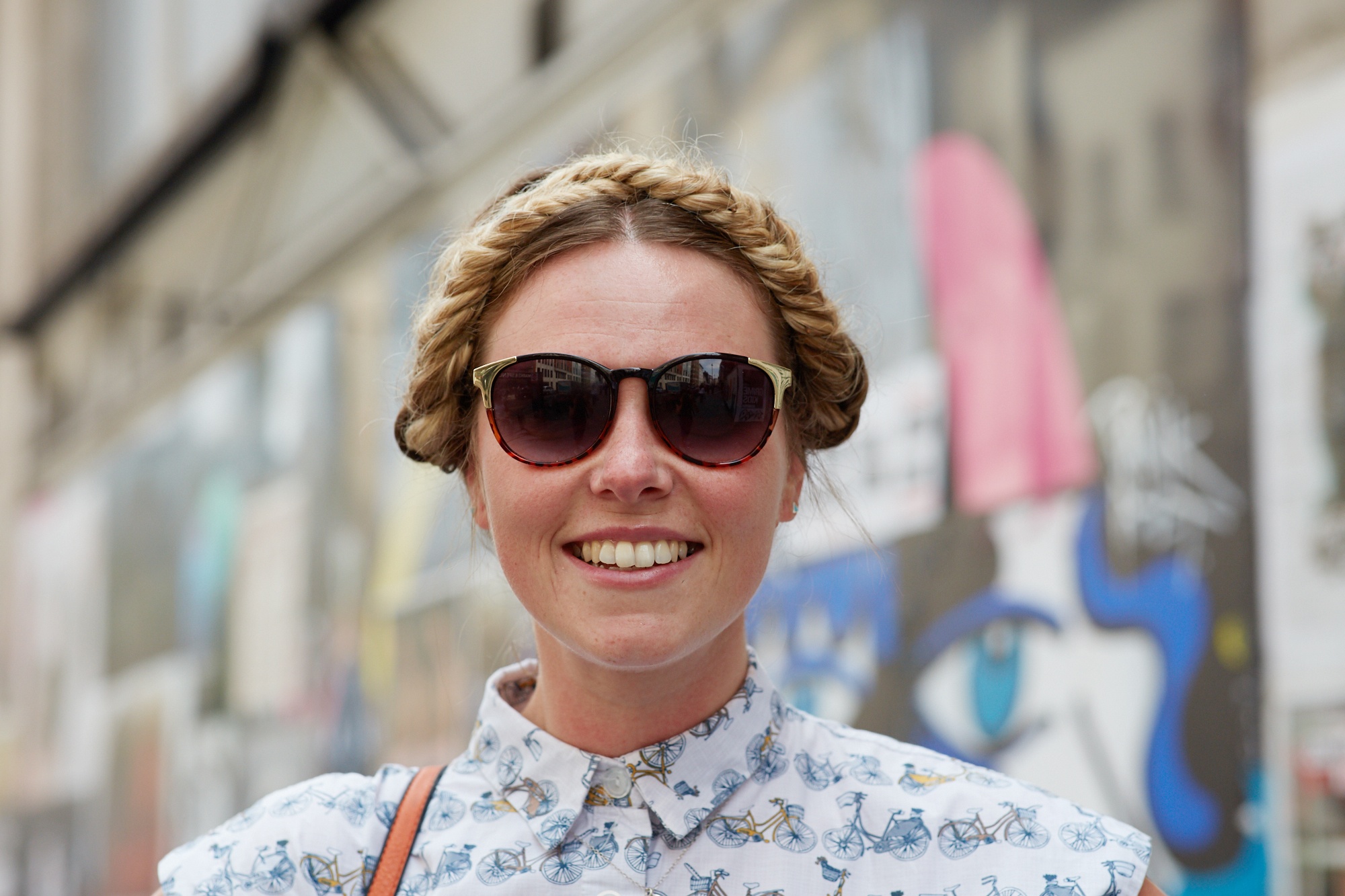 Trying on jewellery? Whether its a pair of swanky earrings or a pearl necklace, you'll be able to see how well it looks on you with this fancy fishtail milkmaid braid.
Recommend: 23 chic braided updos to try next.
Macaron Buns
Easy to throw together and endlessly versatile, space buns are exactly what you want them to be. You might go down the classic route and wear them up high, but by wearing them lower you get in on the trend that French girls are swearing by: macaron buns.
So, if you're hitting the beauty counter and looking for a hairstyle that'll make it easier for you to swatch your fave shades, this pretty style is perfect for you.
Topnotch Topknot
Long locks? If you've find yourself stuck in the queues to the changing room, prep your mane to try on those Black Friday bargains with a tried-and-tested topknot.
The idea is that you don't want the ends of your hair to get snagged on any zips (all while looking fab), and this style will do all that and more.
Braided Bun
If you're not feeling the combat-ready aesthetic of the boxer braid and want something a little more feminine, the braided bun offers the best of both worlds with its practical and pretty qualities.
The 'Black Friday Ponytail'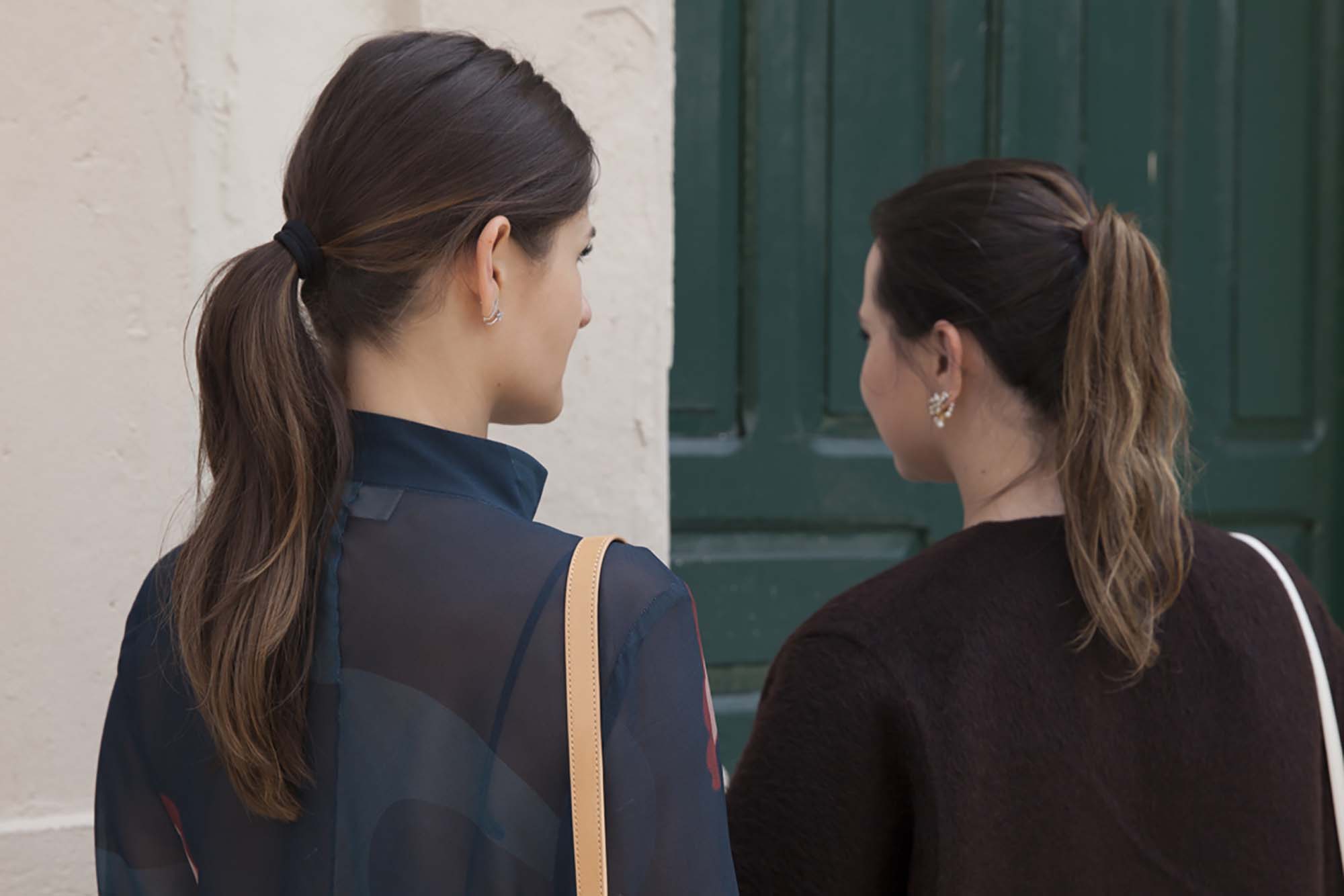 When in doubt, pick the Black Friday ponytail! It's great hair option if you're in a hurry to hit the shops, even if you're not the most confident when it comes to styling. And whether you rock to the side or braided, one things for sure: nobody is stopping you from getting what you want.
Beachy Waves
With a little sea salt spray and hair scrunching, you can turn your bedhead tresses into lovely off-duty beach waves. Complete the look with a trilby hat and big sunglasses to really nail those street style vibes.
Prev Article
Next Article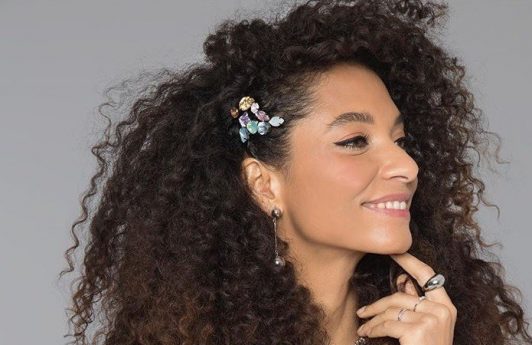 Gallery
12 Fabulous Ways to Style Natural Hair for Christmas and Beyond
For curl queens looking to up their festive mane game, we've got you covered.
See article