8 Hairstyles To Get You Through The Bank Holiday
Find the best bank holiday hairstyle to match your plans.
Good news: the bank holiday is just within sight! Whether you have big plans to visit a new city, finally tackle some home improvements or binge watch your fave TV show, we have a cool hairstyle fit for your long weekend plans.
Undone Bun And Headband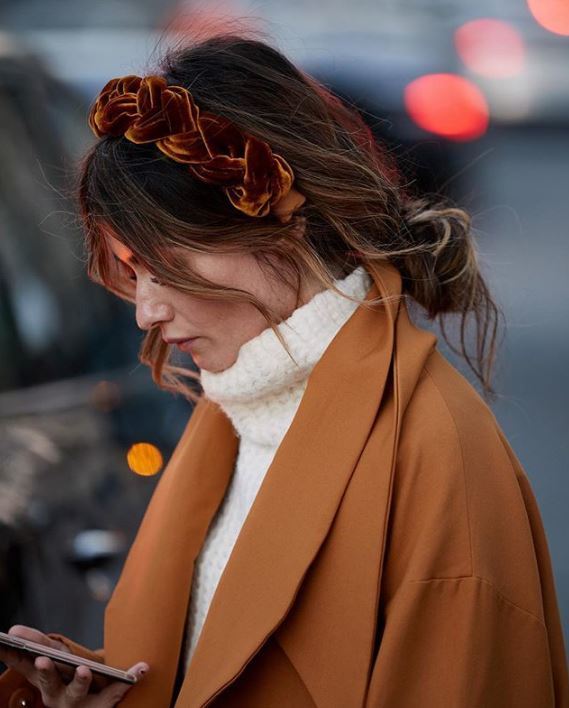 The bank holiday weekend is a perfect excuse to explore another city or be a tourist in your own area.
In our social media age, every landmark, coffee shop or famous street needs to be captured for the gram so it's important you have a hairstyle that'll help to rack up the likes.
Tap into the latest hair accessory trend with a headband. Headbands have been given a modern cool-girl twist that is more Serena than Blair. So wear yours with a messy low bun or ponytail for the perfect street style snap. Credit: @thestylestalkercom
Editor's tip: Create effortless, undone styles that are full of texture with the VO5 Dry Texturising Spray.
For instant texture, spray evenly onto the lengths of dry hair, holding the can approximately 30cm away from your hair and use your fingers to scrunch and tousle your strands.
Milkmaid Braid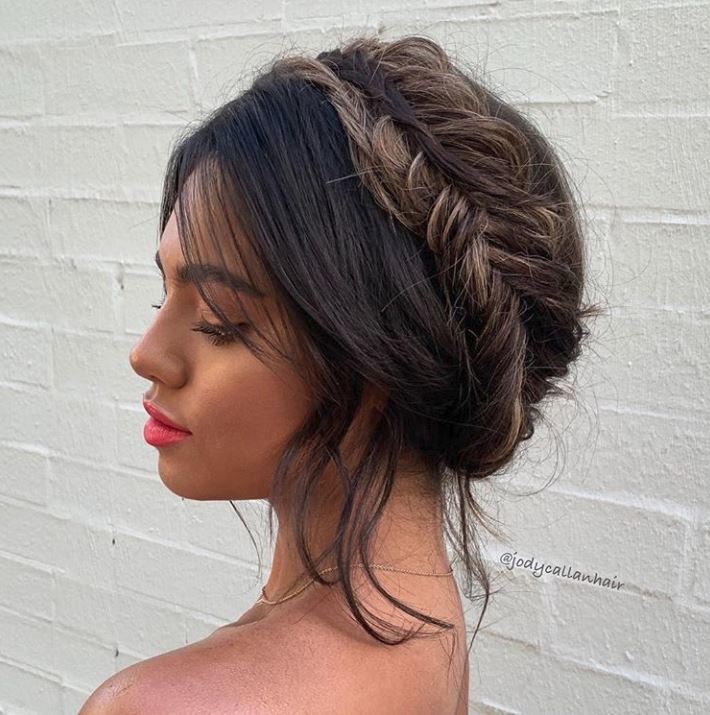 From beach babes, festival goers to gym bunnies, there's a reason everyone loves braided hairstyles. So this bank holiday why not try a crowd-pleasing milkmaid braid.
This braided style is so versatile it will look amazing whether you're attending a wedding or simply soaking up the sun in the park. What more could you ask for from a hairstyle! Credit: @jodycallanhair
Style tip: You can even reverse this by braiding your hair at night and rocking beach waves for the day.
Curly Ponytail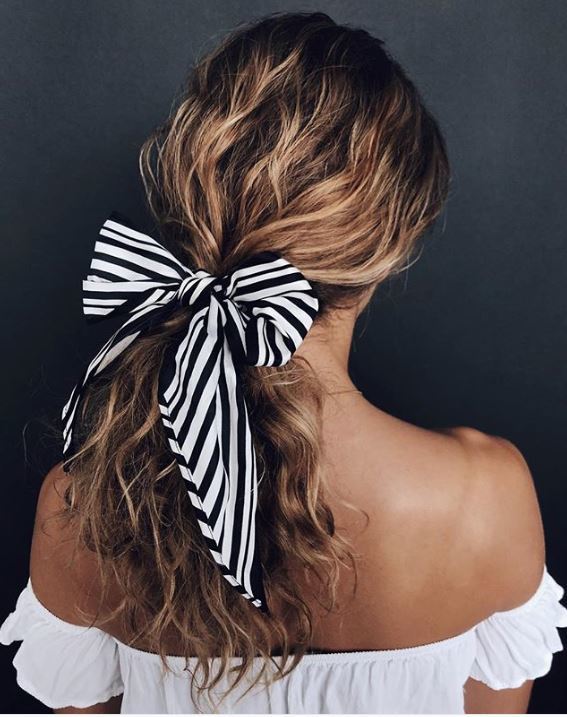 Take your ponytail hairstyle for drab to fab with the addition of an OTT hair bow.
Get the look by curling your hair in small to medium sections and when cooled finger comb your hair – this will help separate your curls and add texture.
Gather all of your hair into a low ponytail and secure using an elastic. Wrap your favourite headscarf around the base of your ponytail and create a bow. Don't fret if your finished look isn't perfect as the aim for this bank holiday hairstyle is the messier the better.
Wear this style everywhere from a shopping trip with the family or brunch with friends. Credit: @kristin_ess
Half-up Bun
With a busy work/life balance, we often put off the important plans in our life. So, this bank holiday we suggest tackling all those jobs you've been meaning to attend to.
Thinking of starting a new passion project? Decorating the living room? Or having the girls over for a movie marathon? Whatever it is, we suggest trying out a simple half-up, half-down bun (AKA hun). It's the perfect in-between style as you get to show off the length of your hair while reaping the benefits of an updo and best of all, it takes no time at all. Credit: @bartabacmode
Clipped Back Waves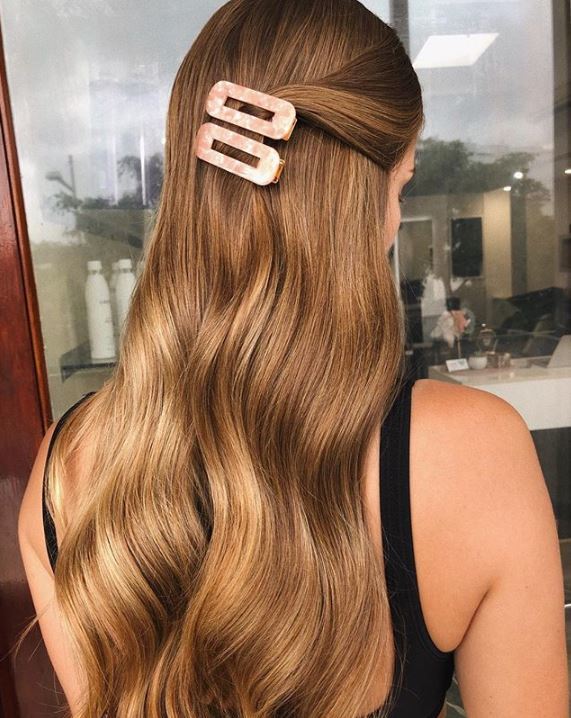 There is no denying that hair accessories are more popular than ever which is why we're crushing over this wavy clipped back style.
From pearl encrusted snap clips, bejewelled slides or statement barrettes, pinning your hair back with this hot hair accessory has never been so fashionable but did you know that placement is key to nailing this look.
For a retro '90s vibe, place your hair clips along your hairline à la Solange Knowles, and for a more modern approach, start adding your clips in random places but keep the balance right, it's how Alexa Chung would do it. Credit: @mahalia_ziggieshair
Double Dutch Braids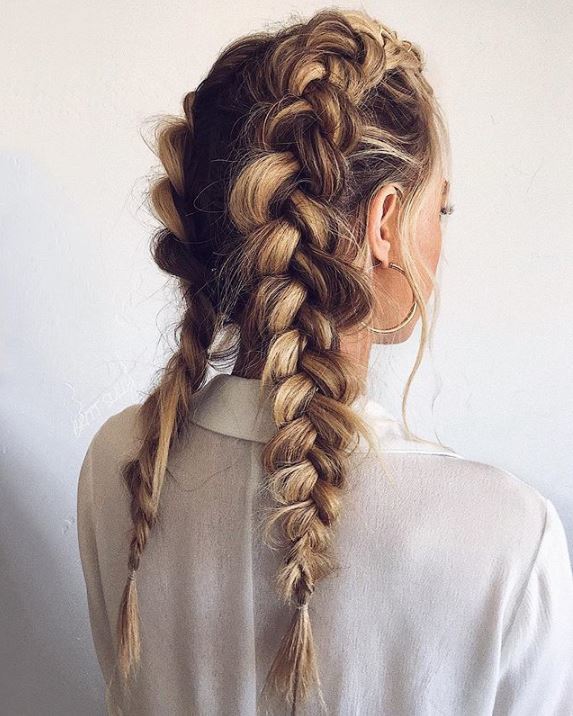 If lounging on a deck chair is your idea of a perfect bank holiday weekend (whose isn't), then a fuss-free braided hairstyle is the perfect look for you.
Double Dutch braids like above will have everyone thinking you've put in a huge effort when in fact, it's one of the simplest braided styles out there – but we won't tell if you don't.
But why a braided hairstyle? Braids are ideal for keeping your hair in check throughout the day and then for an evening look, you can unwrap your braids to reveal stunning heat free waves. Credit: @brittsully
Editor's tip: Maintain your braided style all day long with the TONI&GUY Flexible Hold Braid Balm. Use on damp or dry hair before styling to give your hair added structure, helping to create and hold your braided style.
High Ponytail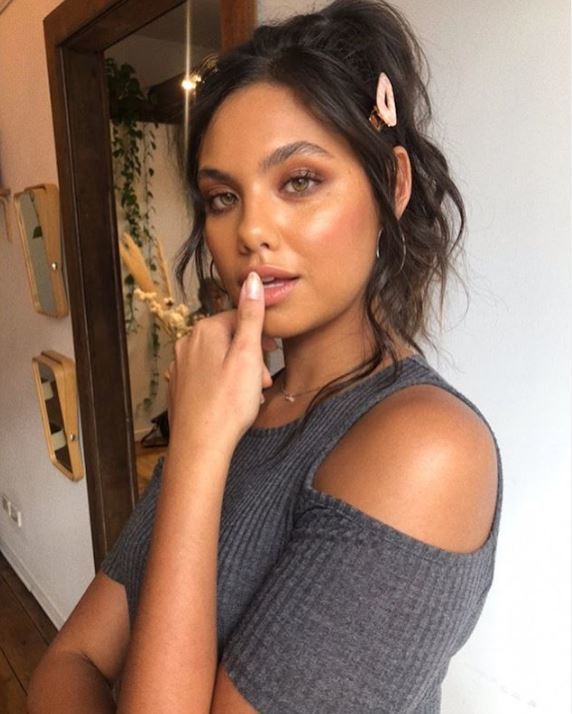 Ponytails may already be your go-to hairstyle, whether it's for the gym or work, but this bank holiday why not give your everyday style the blogger finish by adding waves through the lengths of your hair.
To finish use a texturising spray to give your hair added body and of course, texture. Complete your look with a stylish hair clip (obvs) and voila, you have the easiest Instagram-worthy bank holiday hairstyle in a matter of minutes. Credit: @miastook 
Cute Hat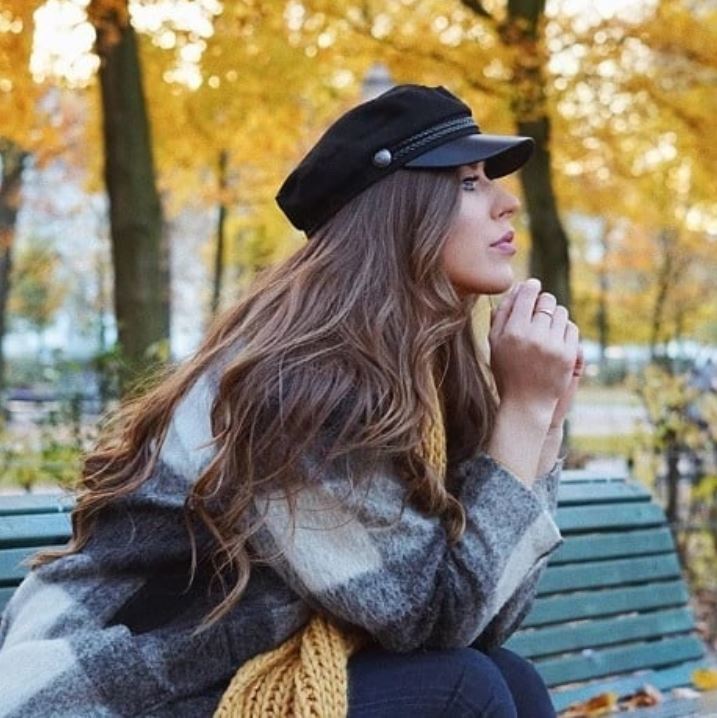 Who said you need your passport to enjoy your bank holiday weekend?
Cotswold, Somerset or Oxfordshire, discover the unique charm of the countryside this bank holiday. Enjoy the slow pace and local shops while meeting the locals, The Holiday style. And just like Cameron Diaz, you need a beautiful hairstyle to match your surroundings.
Let's face it, as much we might wish for a gloriously sunny bank holiday weekend, the truth is, it's most likely to be a washout, especially in the countryside – oh, the joys of British weather.
But fear not, as there is one way to make sure your style is on point and that's with a stylish hat. From beret to baker boy, adding a hat to straight, wavy or curly hair means you'll look chic come rain or shine! Credit: @sombrerosmaiegutierrez
Editor's tip: Boost shine and polish your look, whatever your style of the day is with the TONI&GUY Flyaway Taming Wand.
This handbag friendly essential is the perfect on the go companion for touch-ups on the go.
Prev Article
Next Article
Gallery
9 Knot Bun Hairstyles to Try Next
Make a knot bun hairstyle your new must-have accessory.
See article