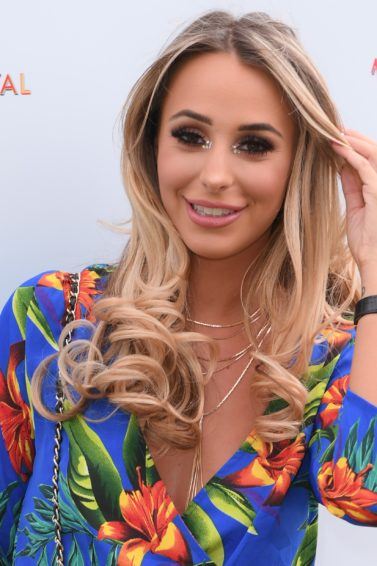 TOWIE's Amber Dowding just dyed her hair brown
This TOWIE star has joined the dark side!
As TOWIE fans will know, Amber Dowding has had long blonde hair ever since hitting our screens. But everyone also knows that winter is the perfect time to try a darker hair colour… and with fellow co-star Chloe Meadows going darker only last week, Amber has just unveiled her boldest look to date.
On her Instagram, Amber revealed she has dyed her light blonde hair a rich, chocolate brown and let us just say: we are L-I-V-I-N-G for her new look!
Uploading a behind-the-scenes photo from the set of the TOWIE Halloween party, alongside BFF Georgia Kousoulou, she captioned the picture: "Every brunette needs a blonde best friend".
Revealing that she has "finally gone to the dark side", we can see that she's ditched her platinum blonde hair for an ultra-dark, almost black shade of brown. It's a far cry from her usual style, that's for sure! Credit: @amberdowdingx
Evidently loving her new colour, Amber has gone on to post a series of selfies with her fresh shade this week, including the above snap that shows off her tumbling chocolate locks in all their glory! As you can see, she's maintained her long, curly lengths but gone for a perfectly seasonal, glossy brunette.
Fans have been quick to compliment Amber's new colour, saying: "Gosh so much better as a brunette!! ? SLAYIN ?" and "I am in love with your hair ?? you look unreal dark ?❤️ " and we're inclined to agree with them. Credit: @amberdowdingx
Editor's tip: If you're planning to go dark this winter, remember to add a colour protecting shampoo and conditioner to your basket. The TONI&GUY Radiant Brunette Shampoo and Conditioner are perfect for brunettes, as they slow down the colour fade and will bring out any highlights in your mane, natural or otherwise.
Before you go, have you checked out our Brown Hair page lately? If you need any inspiration or advice about going dark yourself this winter season, that's the place to be.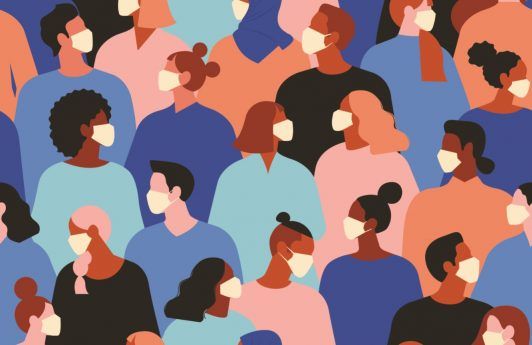 Article
On the Frontline: A Day in the Life of Two NHS Workers
As most of us have adjusted to "the new normal" at home, our NHS staff have been tackling the pandemic head-on. Consultant Anaesthetist Sonali Thakrar usually cares for patients undergoing cancer surgeries, but when Covid-19 hit, her and her team had to prepare for the worst. Meanwhile, Anaesthetic Trainee Jaimin Arya was moved to the ICU when the pandemic started and has been there ever since. Here, they share an honest insight into their experience, from the realities of working in full PPE and the mental health impact, to what they're most looking forward to doing once life opens up again.
See article