The All Things Hair Awards 2017: The celebrity hairstyles we couldn't stop talking about
Since the year is coming to a close, we can't help but look back at all the red carpet hairstyles that have crossed our style radar. From Kate Hudson's bold cut to Meghan Markle's royal strands, it goes without saying that in 2017, the celebs brought their A-game – which is why we've decided to dish out some All Things Hair awards to a few well-deserving stars!
The All Things Hair awards 2017 winners
The Queen of colour: Kim Kardashian West
Amid news she was expecting another baby (congrats!), Kim Kardashian West decided to dye her signature dark locks to a Khaleesi-inspired silver colour for New York Fashion Week. Needless to say it caused a domino effect and made everyone who's anyone jump on the platinum bandwagon.
Editor's tip: Tempted to go blonde like Kim? Then you'll probably already know that this process can be very damaging to your mane. But don't fret: you can help to improve the look and feel of coloured hair by investing in the Nexxus Emergencée Restoring Masque!
The most dramatic haircut: Kate Hudson
Back in July, Kate Hudson shocked everyone when she traded in her signature blonde beach waves for a drastic buzz cut (for a movie that's since finished filming, FYI!).
However, now that the cut has officially grown out, she's been giving off major Twiggy vibes with her crop and seriously slaying. So, it should come as no surprise that we've decided to present her with the All Things Hair award for the most dramatic haircut of the year – kudos, Kate!
The most hair transformations in one year: Bella Thorne
Move over Kylie Jenner, Bella Thorne is this year's new hair chameleon! This year alone, Bella has rocked every colour under the sun (and its neon counterpart), as well as giving a shaggy lob and blunt bangs a try. We know: it's hard to keep up!
The most stylish looks of the year: Rihanna
Can we address the fact that Rihanna can pull of ANY hairstyle? Whether it's Rapunzel-worthy faux dreadlocks, teal beachy waves or even that iconic blunt bob, somehow it just works. Tell us your secret, RiRi!
This half-up ponytail is by no means an exception to the rule, with her gelled-back hairline and curly lengths, how could we not award her the accolade for the most stylish looks of the year?
The shiniest hair award: Bella Hadid
Magic mirror on the wall, who had has the sleekest hair of all this year? Bella Hadid, of course! The brunette hair heroine has attended every red carpet event with blindingly glossy hair and we'd be lying if we didn't say it: we want her mane, like, right now.
Editor's tip: Your wish is our command! To get your hair looking as dazzling as Bella's, try using a shine-enhancing spray, like the TIGI Bed Head Headrush Shine Hairspray – it's like hair gloss in a can!
The best blow out of the year: Meghan Markle
Meghan Markle (AKA the future Duchess of Sussex) and her strands are inspiring international mane envy. Why? Because she has a perfect blow out all the time — and we need answers!
While we're still trying to figure out the mystery behind her perfect mane, you're probably wondering how you can nail this royal look, right? Then come closer… Here's how you can get princess-worthy blow out hairstyle at home.
The All Things Hair awards 2016
Loved seeing all these mane winners? Great! Now, if you want to know which stars won our hearts in 2016? Just keep on scrolling…
The Queen of colour: Lily Collins
The second we laid eyes on Lily Collins' fiery red and pink mane, we were shocked to say the least! Not only were her vibrant, luscious strands proof that a bright hair hue pairs perfectly with bold brows, but it also demonstrated that red hair makes the ideal colour choice for natural brunettes.
Editor's tip: If you've dyed your hair a vivid hue like Lily, make sure that you're using a shampoo and conditioner that's been specially formulated for coloured hair! We particularly love the TRESemmé Colour Revitalise Shampoo and Conditioner, as it helps to maintain your colour's vibrancy for longer.
The most dramatic haircut: Ashley Graham
Model and newly-found America's Next Top Model judge Ashley Graham is known for her long, beach-worthy mane, often worn in tousled waves. Yet while we adored her 'do before, ever since chopping off her long locks in favour of a more blunt and edgy bob, we've fallen head over heels for this lady's style!
So, it should come as no surprise then, that we've decided to present her with the All Things Hair award for the most dramatic (and stylish!) haircut of the year. Bravo, Ashley, bravo!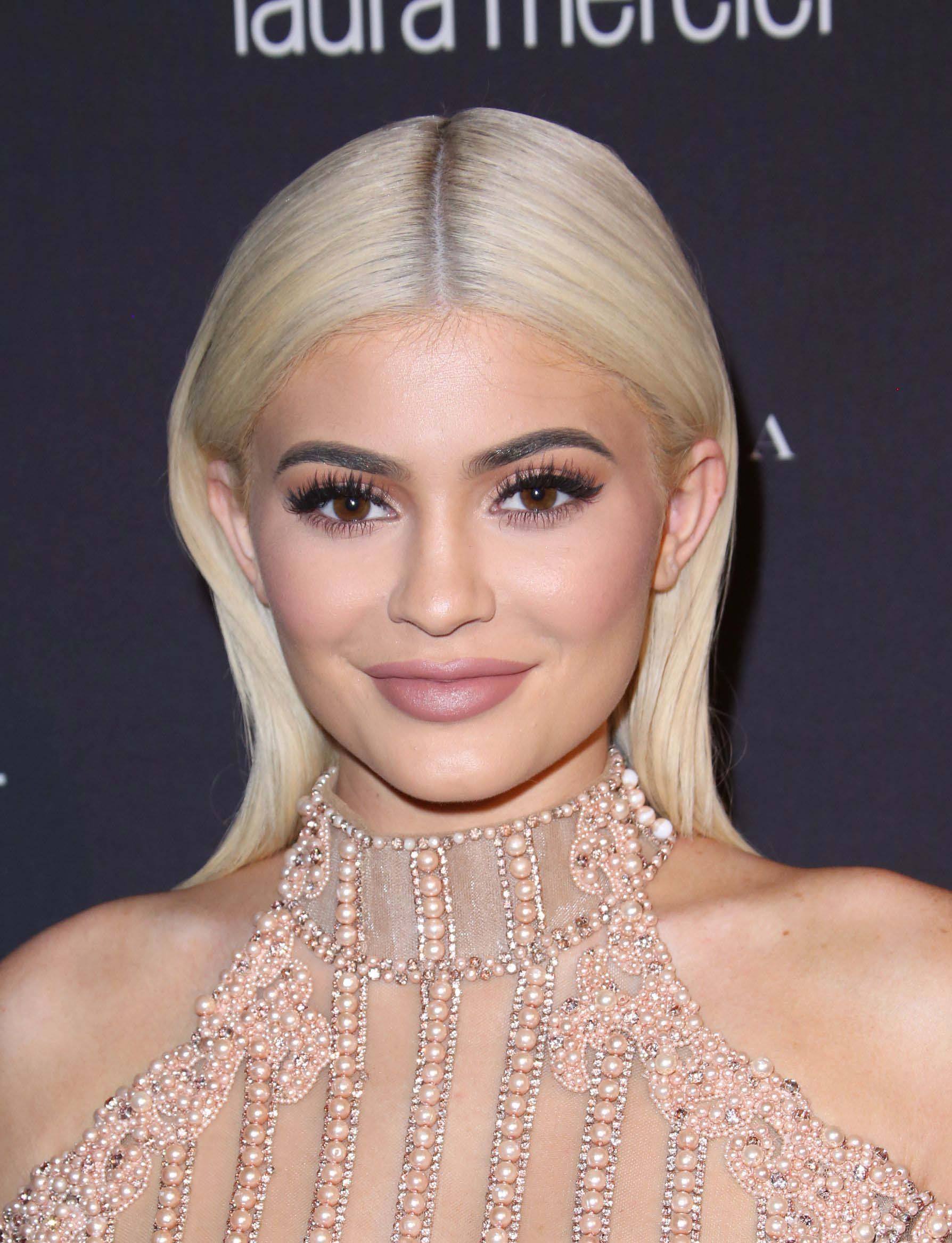 The most hair transformations in one year: Kylie Jenner
Come on, there's no way that we could have left Kylie Jenner out of the awards procession! This beauty mogul has dabbled in numerous hair lengths and colours (and even some hot red cornrows), showing us all just how dynamic her style can be.
This year alone, she's rocked a blunt bob, ultra long locks, and a fringe, as well as sported platinum blonde, black, ice blonde, rose gold, blue, orange, and pink hair hues! Honestly, with so many mane changes, Kylie has left our heads spinning – which is why she's awarded the accolade for most hair transformations in one year.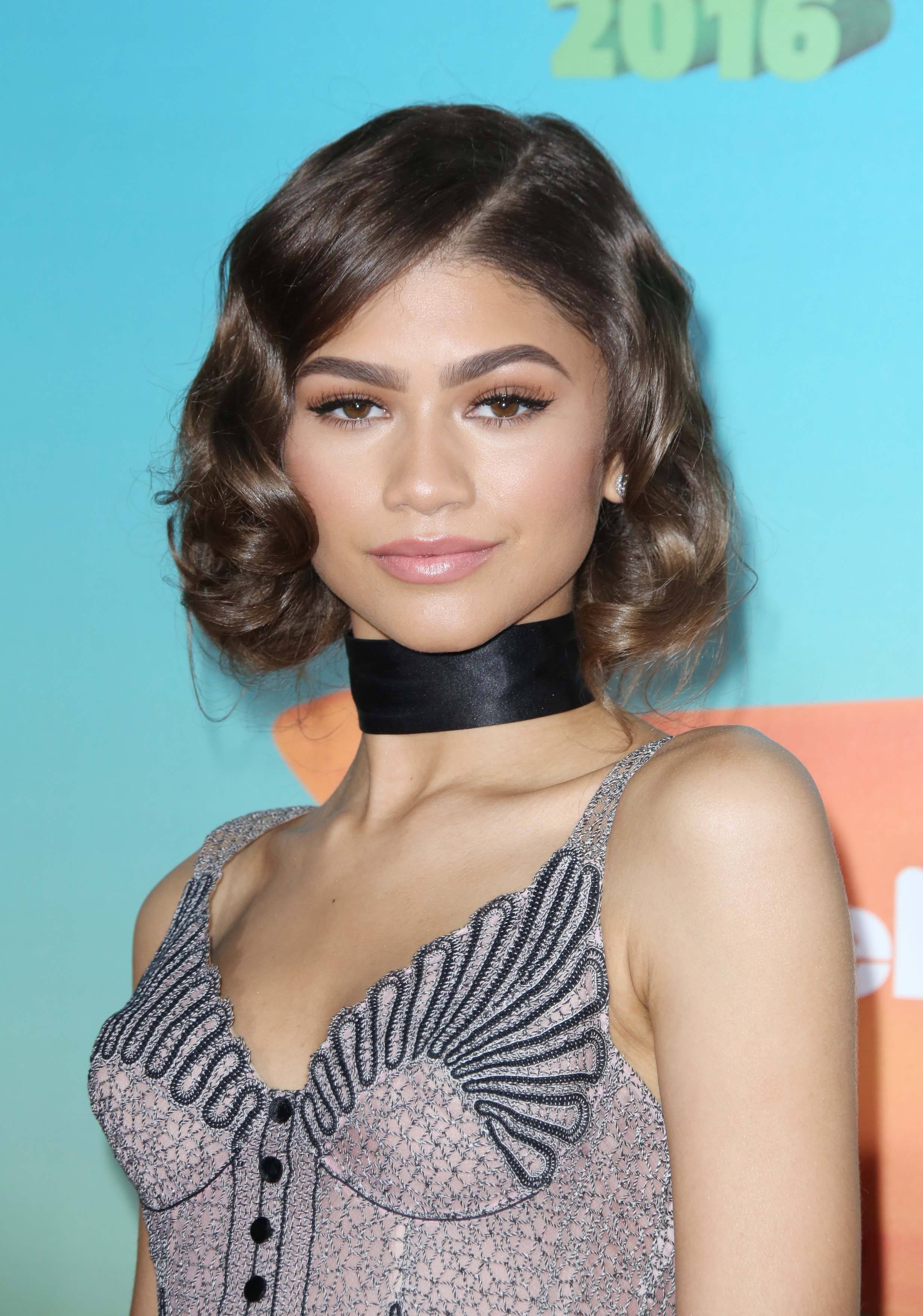 The most stylish looks of the year: Zendaya
American actress Zendaya has always stayed one step ahead of the crowd when it comes to stylish new hairstyles. Having rocked a bowl cut, cornrows, a bob with bangs, a shag, vintage waves, and ultra long locks in the last 12 months alone, this style maven doesn't rock one look for long! Now, we don't know about you, but we can't think of a single 'do that this lady can't pull off with ease!
The shiniest hair award: Marion Cotillard
French film star and activist Marion Cotillard has a trophy case boasting the likes of an Academy Award, a BAFTA Award, a Golden Globe, and many, many more! But we're sure she'll agree, the one she is most proud of will be our award for having the most shiny hair of the year – seriously, just look at how glossy her rich brown hair is.
The best blow out of the year: Kate Middleton
She may have first stolen the British public's hearts for being the Duchess of Cambridge, but what really put Kate Middleton in favour with the All Things Hair team, was her signature bouncy blow out! With its flicked out ends, voluminous strands, and glossy finish, this regal blow out hairstyle is truly fit for a princess.
And there you have it, the All Things Hair awards have been dished out! But don't worry if you still haven't gotten enough A-list inspiration, because you can get your next fix by checking out the most popular celebrity haircuts from every single month this year, right here.
Article
Jessica Alba is bringing bandanas back – and we're totally with her
Consider your weekend #hairinspiration sorted.
See article