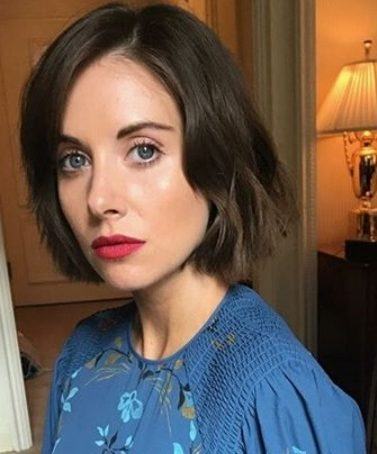 This hairstyle is making everyone compare Alison Brie to Stranger Things' Eleven
Stranger things are happening to Alison Brie's hair!
Thanks to Netflix, '80s-inspired hairstyles are back on the beauty scene – and we couldn't be happier! And if there's one style that's ruling them all (on screen and off), it's definitely the shag. We've seen it on the likes of Kylie Jenner and Edie Campbell, but now another celebrity is joining the ranks: Alison Brie.
The actress, who plays an '80s wrestler on Netflix's Glow, took to social media to show off a messy shag hairstyle, which looks identical to Eleven's from Stranger Things. Yep, you read that correctly! You have to see it believe it, so keep on scrolling…
Alison Brie looks just like this Stranger Things character
Have you got your Eggos at hand to read this? Great! The actress, who plays Ruth in Glow, often rocks a curly perm or a faux-hawk hairstyle on screen, but took to social media to show off a completely different 'do.
In the above snap, she's flaunting a throwback shag hairstyle that's full of bounce and enviable texture. Since both Ruth and Eleven have brunette hair, and a similar haircut, it's hard to ignore the resemblance!
Editor's tip: Make the most out of this chic, shaggy style with a texturising product, such as the VO5 Dry Texturising Spray. A quick spritz of this will instantly plump up your mane and give you an effortlessly tousled look.
We're sure you'll agree that both ladies slay this iconic hairstyle (watch out Steve Harrington!). And since we've just finished watching Stranger Things, we're happy we've found another show to fuel our obsession with all things '80s!
If you like to be in the know when it comes to all the latest hair news (who doesn't?), skip on over to our Hair Trends page, now, or sign up to our wonderful newsletter, below, to get it all sent straight to your inbox!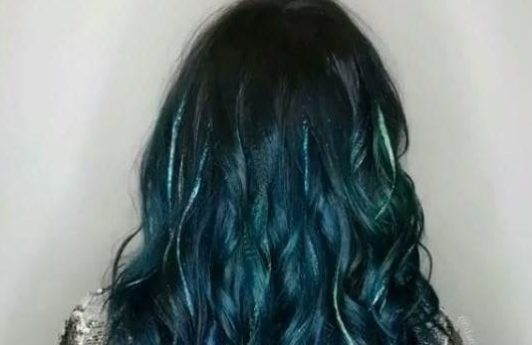 Gallery
Go sparkly or go home with the new glitterage hair trend that has been dazzling social media
Well, that's our party hair sorted! 
See article