6 unmissable afro hair trends that'll you be seeing everywhere in 2018
Keep your 'fro ahead of the mane game with these exciting new trends!
Now that 2018 is officially here, we can all safely say we've survived another year and another New Year hangover. But as we step uneasily into January, it becomes more and more apparent that a new hairdo is just what the doctor ordered.
So, if you're bored of your natural hair, rest assured you are far from alone. We know it's all too easy to fall into a mane rut, especially when we're in transitioning into the new year – but there's no need to kick it off feeling this way, because there really are so many fresh, gorgeous afro hair trends you can totally give a go!
6 afro hair trends you'll want to try in 2018
Blonde afro
Eager to switch up your shade this year? Easily take your afro to star-worthy heights by opting for a bright blonde hair colour, which this beauty slays oh-so wonderfully.
The best thing about this dazzling hue? It'll revive your dull winter complexion and also make your natural coils pop. But if you're really struggling to find the right shade, our blonde afro edit is all you need! Credit: @kassalaholdsclaw
Editor's tip: Tempted go brighter? Remember to use a wash and care system specifically formulated for dyed blonde hair.
We're currently fawning over the TONI&GUY Illuminate Blonde Shampoo and Conditioner, as it helps hair look frizz-free, all while helping maintain your hue's vibrancy.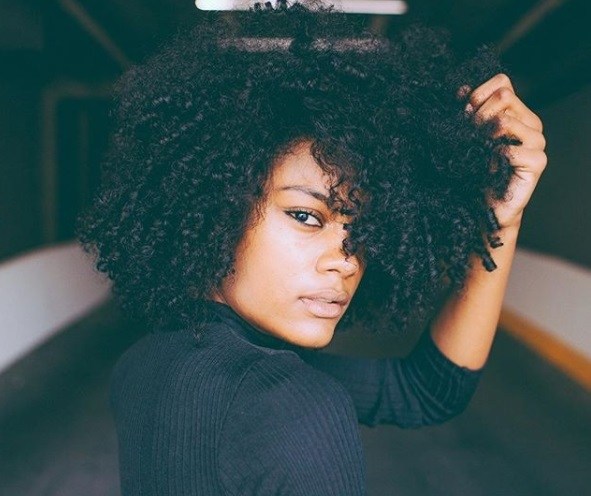 Afro bangs
Seriously speaking, from what we've seen on the runway and street style stars so far, bangs are here to stay in 2018. And if you have afro hair, you'll be happy to know you can totally pull of this trend, too!
As this naturalista demonstrates, bangs can pair perfectly with natural tresses, giving your mane a tonne of high-fashion vibes (come on, who wouldn't want that?). Anyone else running to the salon? Credit: @ebonytown
Pineapple hairstyle
In addition to being a fail-safe way to keep your curls defined, protected and frizz-free, the pineapple hairstyle is also a gorgeous 'do you can wear out and about.
Whether you wear it with a snazzy headscarf, sleek or pretty and plain, you can start bidding farewell to bad hair days as you'll be looking on-point 24-7 (yay!). Credit: @musesuniform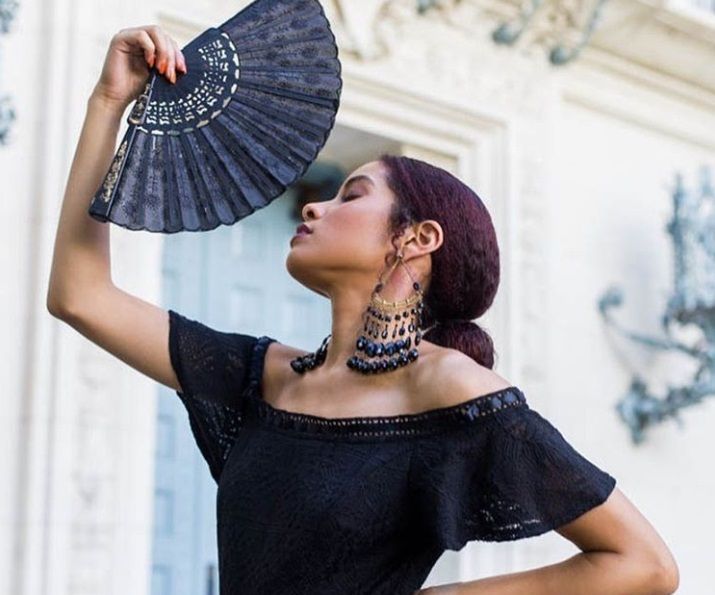 Blogger bun
When you get bored of wearing your hair up, why not switch things up a little and try out the pineapple's more elegant and grown-up cousin: the blogger bun (AKA the lush low bun).
Yep, this stylish look is officially going to become your go-to hairstyle. Combine this 'do with a statement earring, like this afro queen has done, and you'll get all the likes. Credit: @devrivelazquez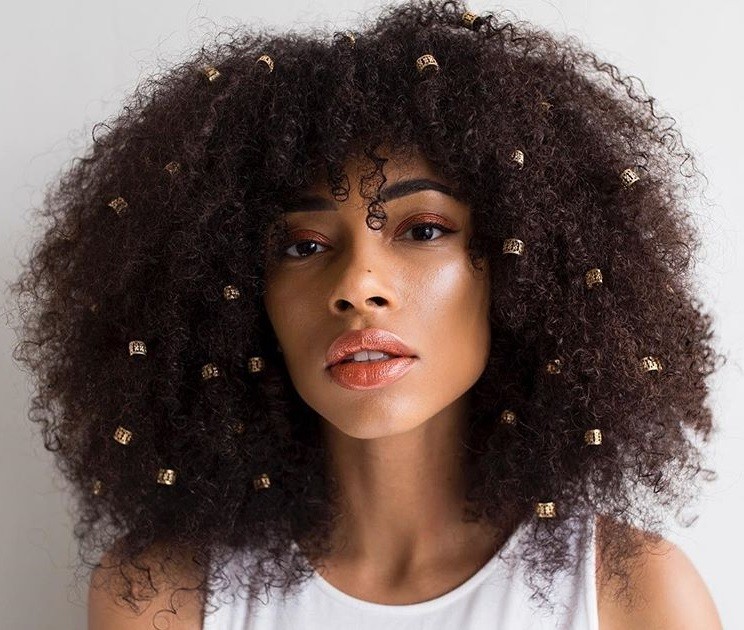 Hair cuffs
Heading to a party or a festival this year? We say ditch the flowers for this quirky, stylish alternative. Yep, these golden hair cuffs will ensure all eyes will be on you at your next event.
Honestly, who knew making your natural curls look like a piece of art could be this easy, eh? Credit: @freshlengths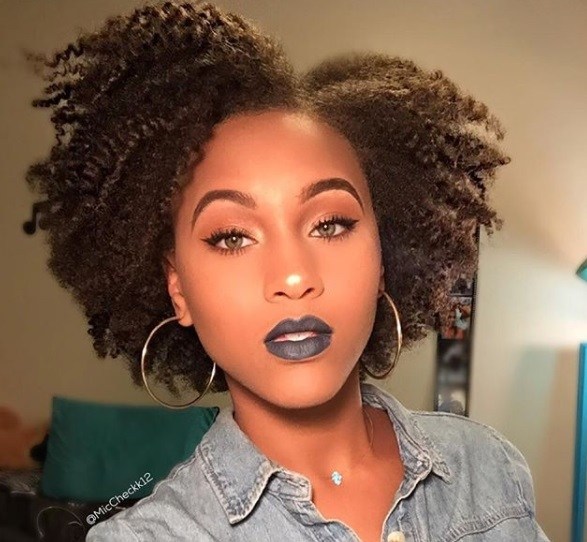 Side-part afro
Want to refresh your look without resorting to a haircut? Simply revamp your 'do by rocking it to the side, just like this Insta diva has done.
Not only will this fresh hairstyle flatter and accentuate your beautiful features, but it also allow you to give off a tonne of Solange Knowles vibes. #Slay! Credit: @miccheck12
Editor's tip: Want to keep your coils hydrated while rocking this cool hairstyle? Then you'll need to try the TRESemmé Botanique Nourish & Replenish Hydrating Mist. This leave-in conditioning spray is infused with nourishing properties and it'll also help make your coils more manageable and tangle-free.
Want to know what hair trends stole our hearts in 2017 and 2016? Keep on reading!
Top afro hairstyles for 2017 and 2016
TWA
The TWA (AKA teeny weenie afro) remains one of the most popular afro hairstyles for 2016. So, if you're used to sporting a big bold 'fro, why not take things down a notch and go for a cute TWA, instead? Likewise, if you already rock a TWA, give it a colourful update like @kanobipollard's platinum blonde number and really work your curls with style!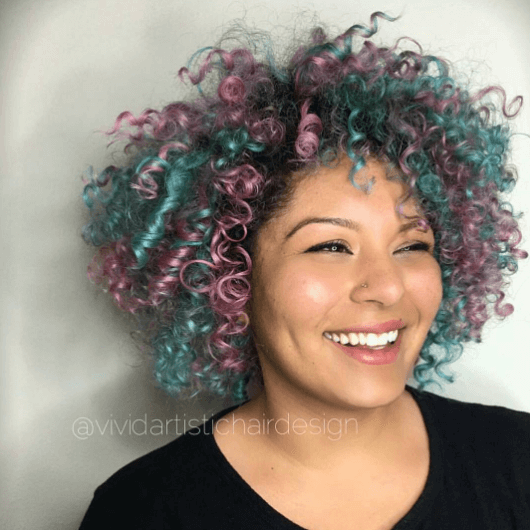 Funfetti
Why go for just one hair colour when you can have two? Which is why we were glad to see this hair colour trend take off for afro hair. It's aptly named 'Funfetti', after the sweet, multicoloured sprinkles used to top baked goods – and looks as delicious as it sounds! Credit: @rebeccataylorhair
Halo
This afro hairstyle is the essence of every 'fro – big and proud! No matter your hair texture or length, you should celebrate it in every form it takes. To get the height and volume that this look requires, use an afro pick to comb out your mane and create a halo of coils and curls. This look is all about taking it back to basics with hot retro vibes (thanks, The Get Down, for inspiring us!).Credit: @vivinascimento7
Candy pink afro
Looking for a new hair colour to revive your 'fro? Then why not draw inspiration from sweet candy pinks? The soft, pretty hue looks amazing in combination with afro hair textures, as well as working to complement darker skin tones. It'll make your hair look good enough to eat! Credit: @africancreature
Tapered afro
In the in between stage of growing out your teeny weenie afro? This is a perfect afro hairstyle in its own right, but it's also great if you're looking to channel a new 'do while you grow out your mane. Just ask your stylist to keep the length on top, while subtly tapering towards the nape of the neck. It'll still give you plenty to work with, while also being more manageable during the growing process! Credit: @arielvscupcake_
Two-toned afro
For 2016, we've seen so many black women opt for more than one hair colour for their afro hairstyles, and this two-toned hair trend is proof that it's still going strong! To nail this look, we suggest picking one bold hue to contrast against your natural hair colour – it's sure to be a head turner! 
Heart-shaped afro
Heart-shaped afros? Trust us, after seeing this cute afro hairstyle, you'll be rushing for the shears! Simply ask for layers to be cut into your 'fro, with shorter lengths at the top and tapering at the neck. The end result? A quirky style that's guaranteed to turn heads. Who's the Queen of Hearts? That's right, you are! Credit: @beauty_skindeep
Glittery afro
When we saw Ashish's spring/summer 2016 catwalk show with models donning confetti and glitter, we knew that sparkly hair was set to be big for 2016. It's also the perfect alternative to wearing a hair accessory, so your afro can be party-ready in seconds!
While the curly/coil texture of your hair will mostly help with keeping the glitter in place, try applying a little mousse before sprinkling sparkles into your hair, as this will ensure the glitter stays firmly put all night long. Now, bring on the boogie! Credit: brojahblahblah.tumblr.com
Want to know which other mane trends are taking over the beauty scene? Say no more and head on over to Hair Trends page, pronto!
Prev Article
Next Article
Gallery
Alicia Vikander's mane moments: See the newlywed's prettiest hair highlights
No-one does red carpet beauty quite like Alicia.
See article