Hairstyles 2017: The 20 looks we think you'll fall in love with!
2017 hairstyles are still going strong, so get in on the looks you can rock well into the new year!
As the year draws to a close, we can't help but reflect on all the hairstyles 2017 offered up! We saw many fabulous 'dos being rolled out, from glam red carpet looks to sun-kissed beach scene strands – and we think that these 2017 hair trends will still be going strong for the year ahead!
So let us take you on a little journey we like to call: hero hair trends of 2017, a round up of all our favourite looks and styles.
Hair trends 2017: Take a look back at our favourite styles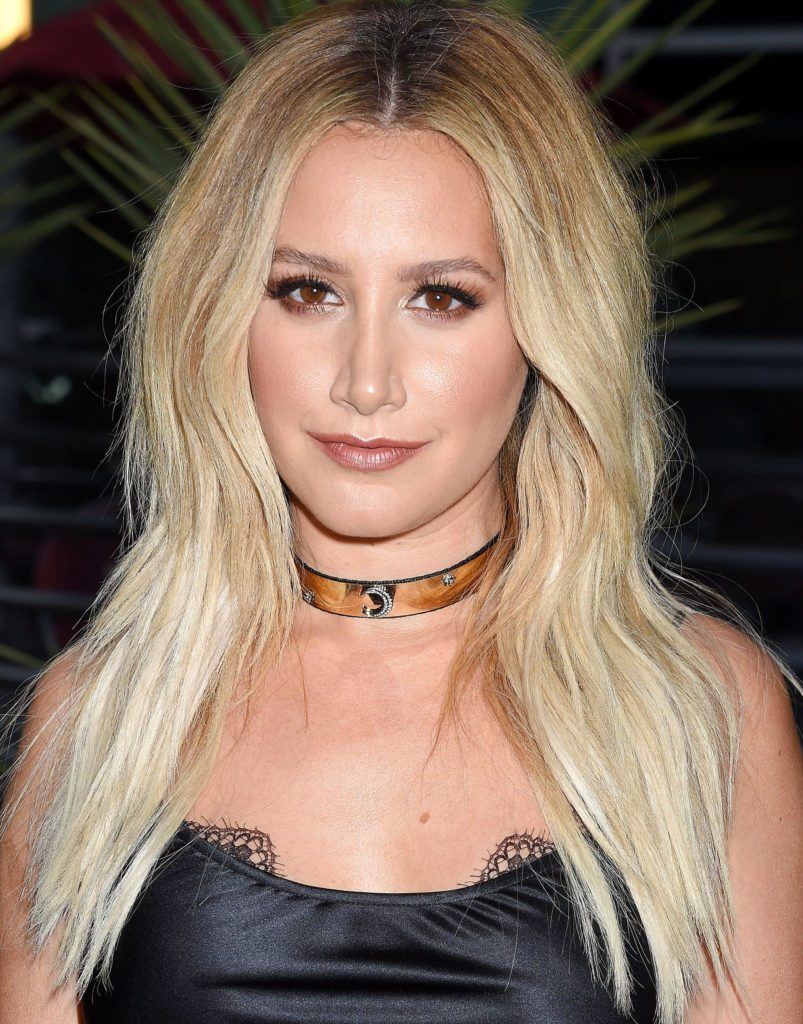 1. Layered, textured hair
As one of the biggest hairstyles of 2017, you may want to draw your inspiration from Ashley Tisdale's fashionable haircut, which featured layers of varying length and lots of texture.
Yet while many of you may be thinking that this look only works for those with straight hair, we think that your layers will look best when fashioned into soft waves, giving extra texture and definition!
Editor's tip: Don't worry if you have less than full locks, because it's super easy to fake your way to textured hair. All it takes is to spritz the VO5 Dry Texturising Spray into your strands after styling, and you'll have tousled tresses in no time!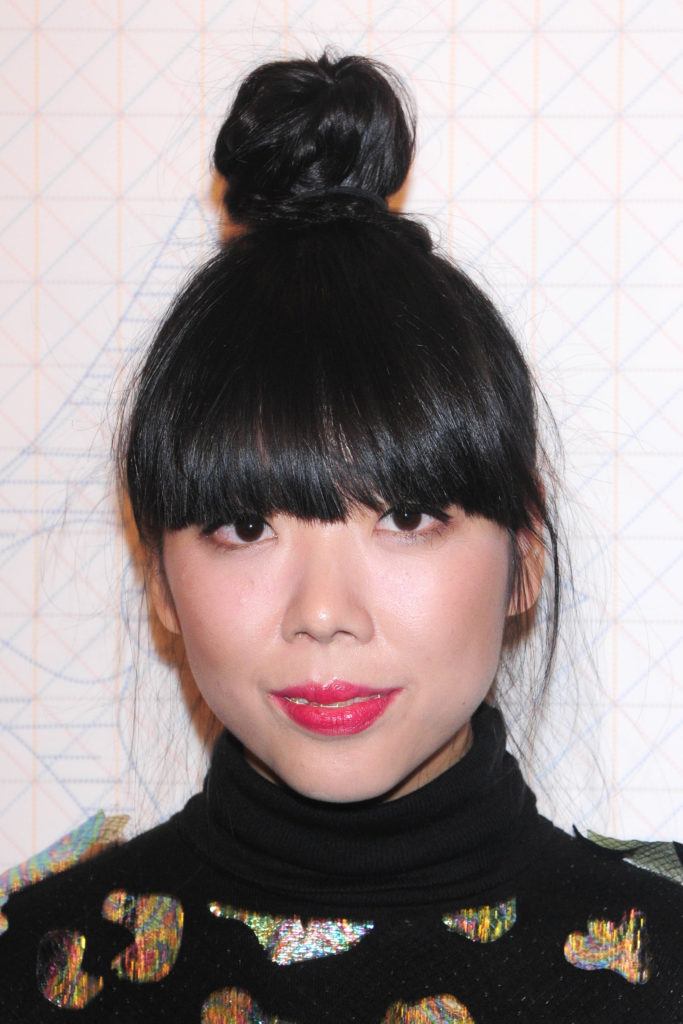 2. Eye-grazing fringe
For a hair makeover that doesn't require too much maintenance, opt for long, eye-grazing bangs – a 2017 hair trend fave! Not only is this versatile fringe length super stylish, but it can also be pinned back when you want to switch things up.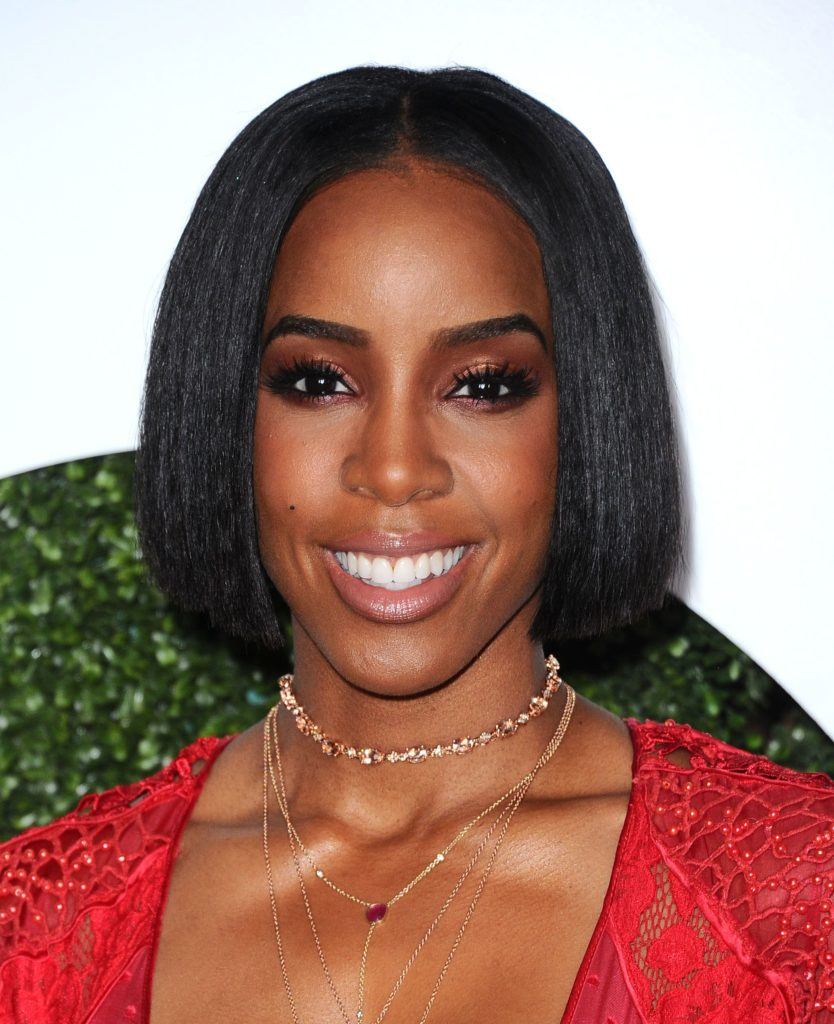 3. Daring cuts
If there was ever a time to make brave choices and embrace change, it's at the start of a new year! So be inspired by the hairstyles 2017 celebs rocked and go for a bold new look.
Just take Kelly Rowland's blunt, short bob for example: the chic middle parting and chin-grazing length of her cropped 'do really works to brighten her face.
4. Natural textures
Whether you have naturally straight, wavy, curly or coily hair, we're encouraging you to embrace it, like we did in 2017!
Just take a leaf out of singer Jess Glynne's book, who is always spotted out and about sporting her fiery, natural curls (which we just love, BTW!).
Editor's tip: If you have naturally kinky or coily hair, you can help tame the frizz and define your curls by applying a small amount of the VO5 Frizz Free Cream to your mane. Trust us, it'll really make your ringlets pop!
5. Flipped hair
Go for Instagram-worthy locks with one of the hairstyles 2017 nailed! Simply take your tresses and flip them to one side in an '80s-esque, laid back way.
But if you don't have naturally thick tresses, and want to give things a little boost, try teasing your roots to create extra volume, flip and then wear your locks loose! Credit: @melbournehairblogger
6. The grown-out fringe
This romantic 2017 hair look featured a full, grown-out fringe, parted in the middle and pushed to the side.
This is an incredibly pretty look that would look just as good down, as it would with the rest of your locks pulled off your face. A great look in 2017 and a great look for the new year, we say! Credit: @ameliejadezohar
7. Glossy hair
One of the key hairstyles 2017 made us take note of, was the trend for expensive, glossy-looking locks. It's all about hair that's super smooth, frizz-free and cut with precision – everything you need to make more than a few heads turn! Credit: @michellearonsalon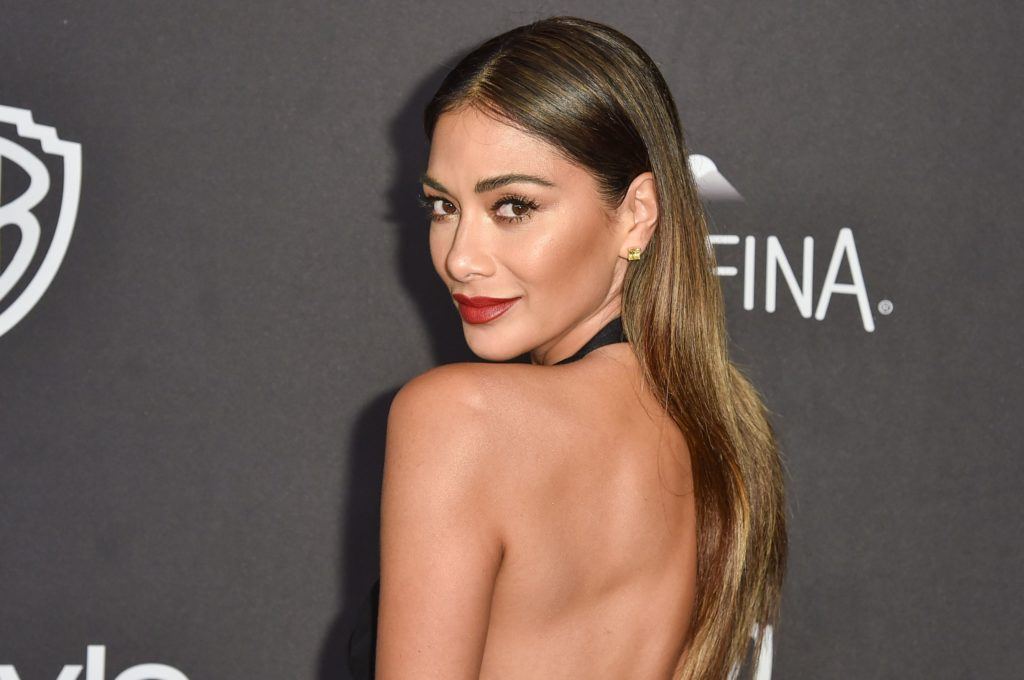 8. Sleek and straight
We saw (and loved) 2017 hairstyles which featured ultra sleek, slick straight strands. Previously donned by the likes of Nicole Scherzinger, Lea Michele, and Jourdan Dunn (to name but a few), so you know that this hairstyle is worth its salt!
But the real beauty of such a chic and refined look, is that you can pull it off with ease, regardless if you have shoulder-length hair or ultra long locks – just get your straighteners at the ready and style away!
Editor's tip: Use the TRESemmé Keratin Smooth: 7 Day Smooth Heat Activated Treatment before blow-drying and straightening your hair, as this will help you achieve frizz-free, silky strands.
9. Grey ombre
So we know grey hair was having a moment for a while, but what 2017 hair trends really taught us, was that a trend can evolve and grow!
Take the above grey locks for example, which has been merged with the ombre hair trend to make this lovely look! Go for dark roots that transition beautifully into pretty shades of grey! Credit: @cwybert 
10. Slicked-back hair
We saw it all over the catwalks, in magazines and rocked by celebs, which confirmed hair trends for 2017 were all about slicked-back locks! This 2017 hair look is absolutely ideal for a night out when you wanted to look super glam, as can be done in next to no time. Credit: @rachelbilson
11. Scrunchies
When we first heard that this hair trend was making a come back, we couldn't quite believe it. Having said that, there's actually a lot to love about the scrunchie!
Cute, casual and a great way to dress up your hair, 2017 brought back the scrunchie and we've got a feeling it will still be going strong in 2018! Credit: @scrunchyqueen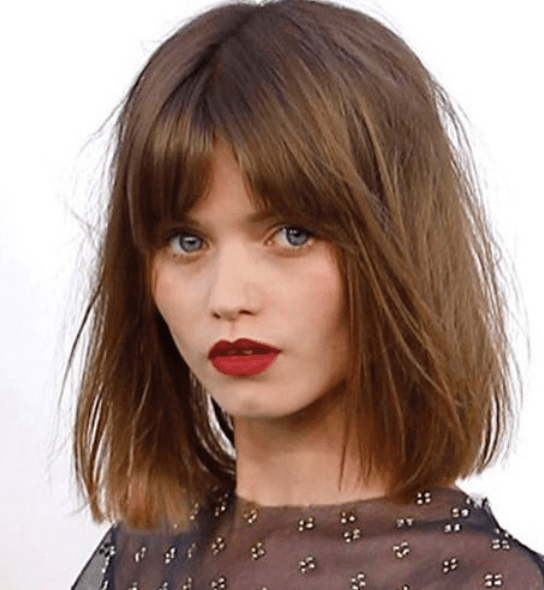 12. Full fringe
We know that hairstyles in 2017 loved a fringe, so if you want to bring something into the new year from the year gone by, cut yourself some full bangs – pronto! Credit: @barbaradaley 
13. Short blunt bob
Hair in 2017 was all about being bold with your cut – and it didn't get much bolder than the blunt bob. Perfectly able to frame the face and look utterly flattering, go the extra mile with your look and opt for an equally bold hair colour choice to pull it all together! Credit: @chrisweberhair
14. Loose waves
While we all love big bouncy curls, 2017 hairstyles allowed us to be a little bit more relaxed. Take this lovely look for example, that featured the most laided-back waves in all the land.
Simply plait your hair when it's damp and then allow to dry. Run your fingers through your tresses, et voila: a mermaid you'll be! Credit: @hudozhnikova
15. Retro hair
We loved the 2017 hairstyles that featured retro looks, because they were so pretty and different! Perfect for a wedding or glamorous night out, we think this lovely updo is well worth rocking in the new year. Credit: @miss.elle.la.belle
16. The voluminous pony tail
When we look back at the 2017 hair trends that we think will be hot next year, we have to pay homage to the voluminous ponytail.
We love this style for the minimal effort needed to re-create it and it's ability to take you from day to night with ease. It may be simple, but it has everything a girl needs! Credit: @chelseataylorbridalhair
17. Platinum blonde locks
When it comes to glam, we think that platinum blonde hair was one of the best hair trends 2017 brought to our attention. This head turning look was loved by celebrities in the past year, which made it a look to watch! Credit: @daia_petry
18. Beachy blonde waves
Is it just us, or is Instagram flooded with images of influencers with beachy blonde waves?
We know that hairstyles in 2017 weren't shy about celebrating tousled tresses, but the blonde beach wave movement really made it's mark this past summer – and we'll still be rocking it all winter, too! Credit: @dvcolour
19. Braids
Okay, so we've noticed a marked rise in popularity for braids ever since Khaleesi hit out screens in Game of Thrones, and we for one couldn't be happier. Popping up left, right, and centre, now is the perfect time to experiment with braids of all shapes and sizes! Credit: @dvcolour
20. Rose gold hair
If you were looking to dye your hair a warm vibrant colour in 2017, we would have told you that it's all about rose gold!
This gorgeous hue looks equally good on blondes as it does on those with darker hair, and we think that it's one of the prettiest shades we came across all year! Credit: @vividhairisty
On the hunt for more hair inspiration from 2017? We've got just the thing! Head on over and check out our Hair Trends page ASAP, so you can be up to date with all the latest celeb transformations and beauty news!
Prev Article
Next Article
Gallery
Celebrity-inspired bob hairstyles for over 50s – which one will you choose?
50+ and fabulous!
See article