2023's 73 Best Haircuts and Hairstyles for Men
Struggling to find the hairstyle or haircut that suits you best, while keeping your look updated? It can all depend on your face shape, hair type and hair products used. And these 73 most popular men's haircuts will make it easier to meet your match.
The mullet is still most popular this year, but it gets some cool updates. Curls are also back in a big way, literally. Maybe if you're a fan of fade haircuts, quiffs, long hairstyles, undercuts, the pompadour, buzz cuts or Mohawk hairstyles, or you're just looking to refresh your classic cut… it's all good. We have something for everyone. We even have styles for those of you with thick, full locks and naturally fine or thin hair, as well as expert styling tips and tricks and product recommendations. Time to check out our round-up of the best male haircuts and hairstyles for 2023.
The Modern Mullet
1. The 'Whole Enchilada' Mullet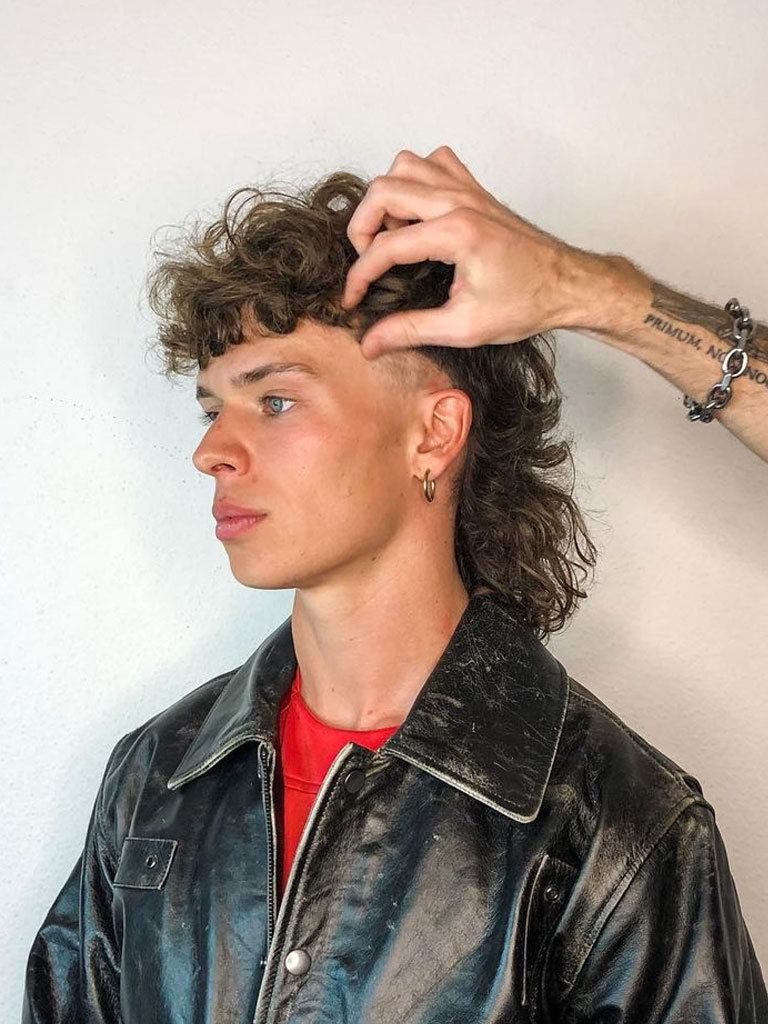 This mullet upgrade has it all… fauxhawk long mullet, curls, fringe, and fade. It's fun and street. Beau of the season status in the bag. Style it with TRESemmé Curl Definition Mousse for a healthy-looking bounce and no frizz!
2. The Afro-hawk Mullet
This 'Frohawk mullet shows your natural curls off to best advantage, and adds an edge with a sculpted fade.
3. The French Cut or Caesar Mullet
This look takes full advantage of poker-straight hair to create the precise short top crop. The shaggy sides, sideburns and blunt-cut long back give it a '70s edge that's so hot right now. If you want to achieve a shine like this one, try adding a few drops of TRESemmé Keratin Smooth Shine Oil to your hair care routine.
4. The Red Carpet Mullet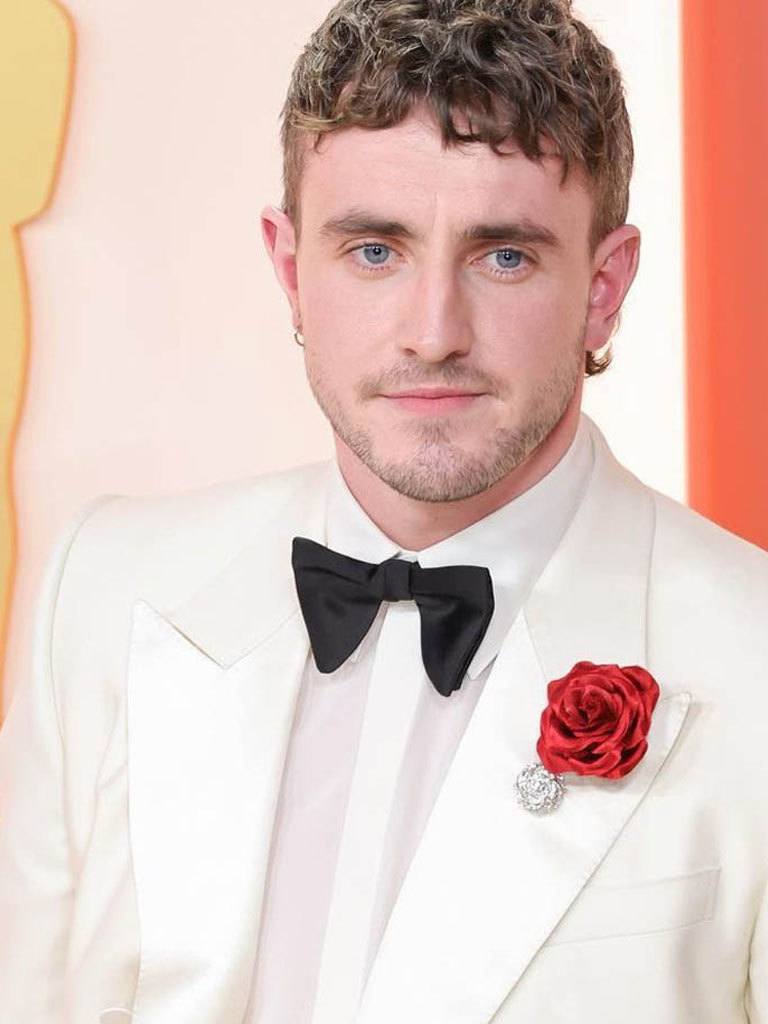 Paul Mescal has been proclaimed 'King of the mullet' by style watchers. His recent toned-down style shows off his natural curl. It's super-wearable and suitable for all occasions, from work to red carpet.
5. Short Fade Mullet
This is a clever way to sneak in your fauxhawk-mullet look, as it looks a bit edgy but still respectable. The sideburn detail lifts it from the day-to-day.
The Fade
6. Fade Haircut with Beard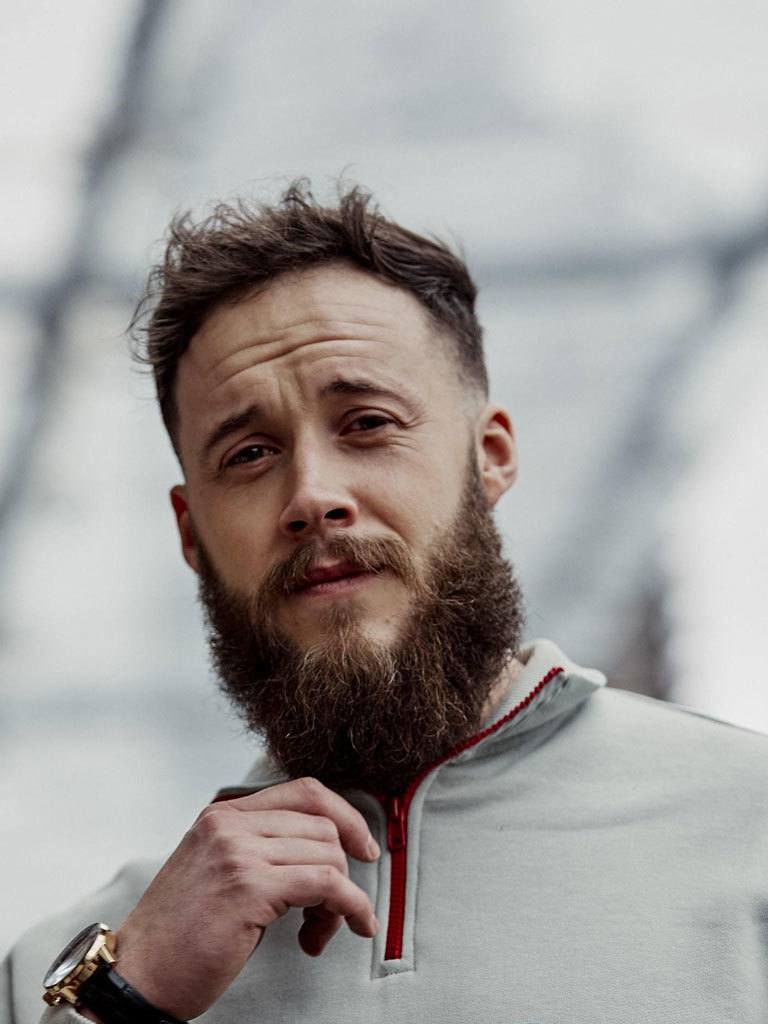 This trending haircut features a cool textured top, a subtle fade haircut which pairs perfectly with a rugged-shaped beard.
7. High Top Fade
The high top fade is a common go-to style for black men. It originally rose to fame in the '80s and '90s (think Will Smith in The Fresh Prince) but it can be made more wearable by keeping it shorter and less boxy.
8. Skin Fade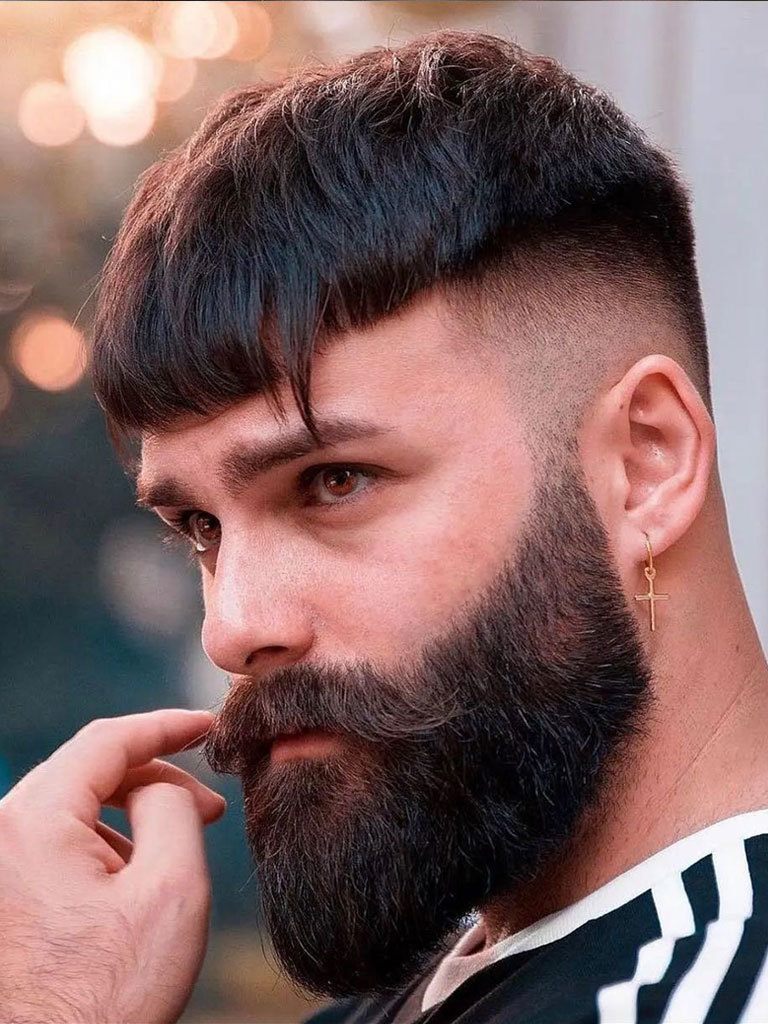 The difference between a regular fade and a skin fade (aka bald fade) is that the hair is cut all the way down to skin level, creating a more dramatic contrast.
9. Short Fade and Side Sweep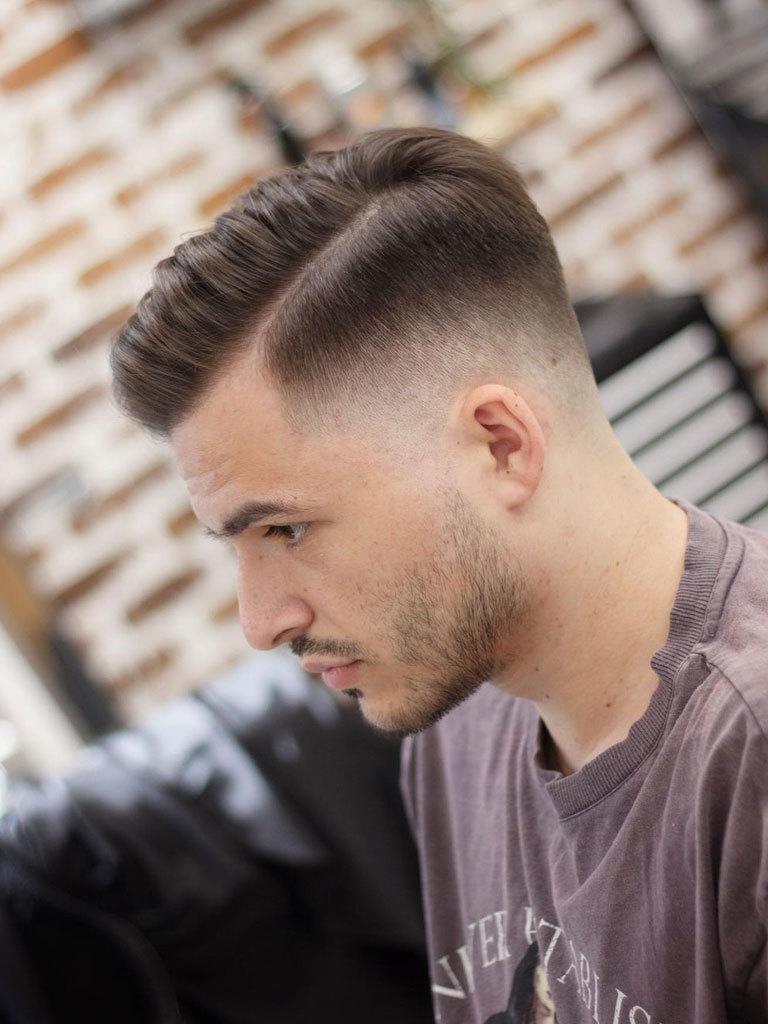 Give your look plenty of edge with this striking style, that will have people thinking about your stylish 'do, rather than thin hair! This contrast and the swept-over length on top really helps to detract from thin hair.
10. Pompadour Fade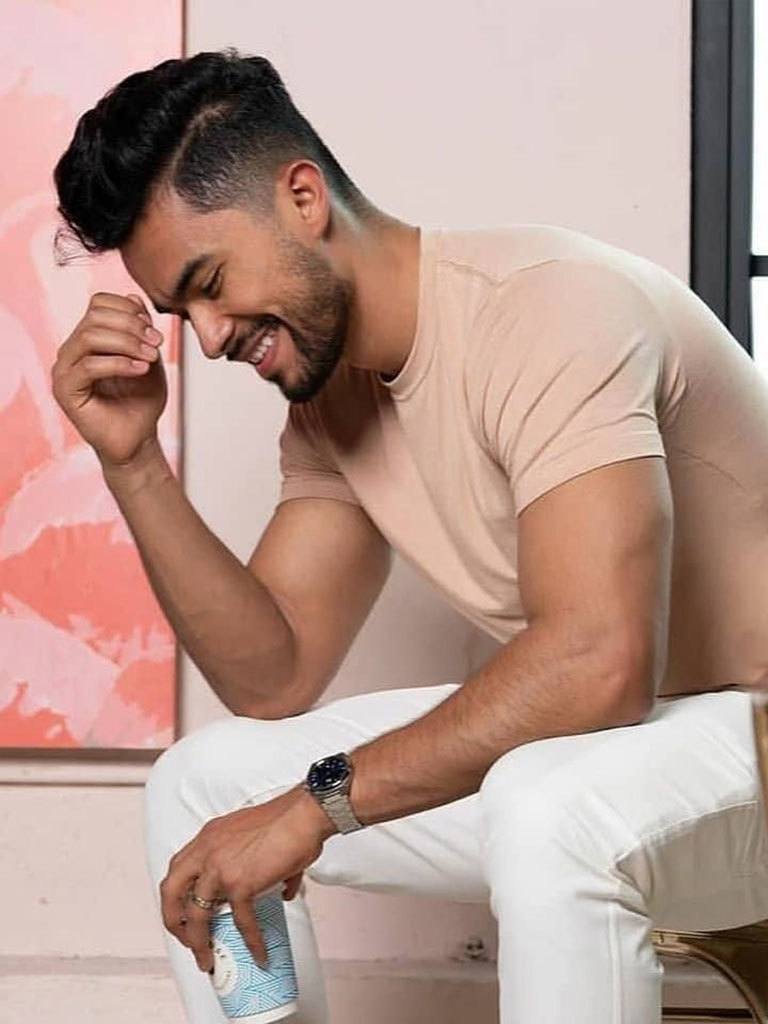 You can always go retro with a pompadour fade to add a touch of Early Elvis and amp up the volume up top.
11. Spiky Hair
Give your hair the volume it deserves with this spiky look. Your angular, short mohawk look will give you height and definition in all the right places. Forget about flyaways when you style with TRESemmé Extra Hold Hairspray
12. Undercut Fade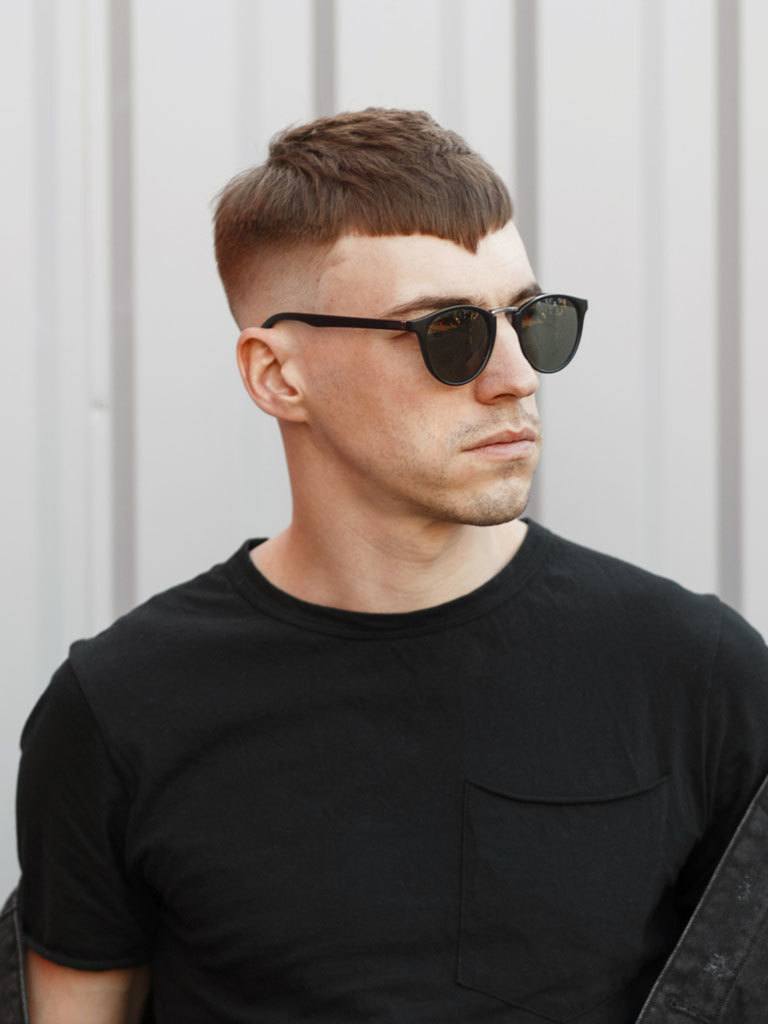 This undercut fade has a simple yet cool edgy style to it and pairs well with a classic crew cut.
13. High Fade Haircut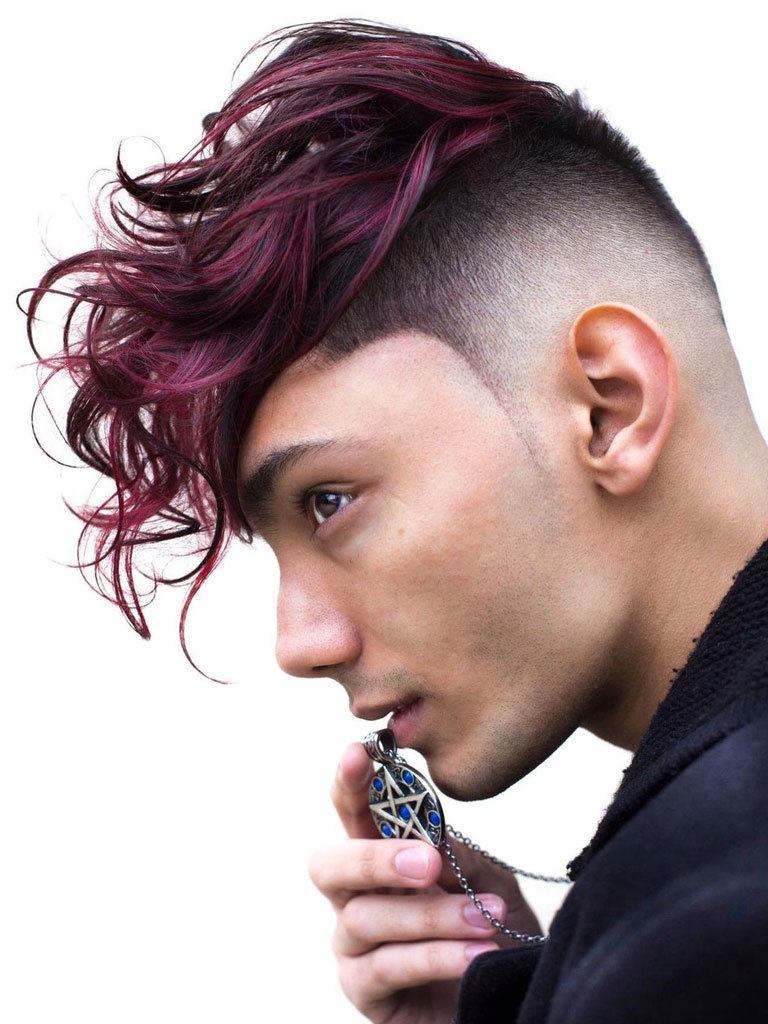 This high fade haircut is perfect for anyone who is looking for a style that will help them stand out from the crowd. The modern, tousled long top with colour accent makes it a hot-to-trot style for the year ahead!
14. Shadow Hair Fade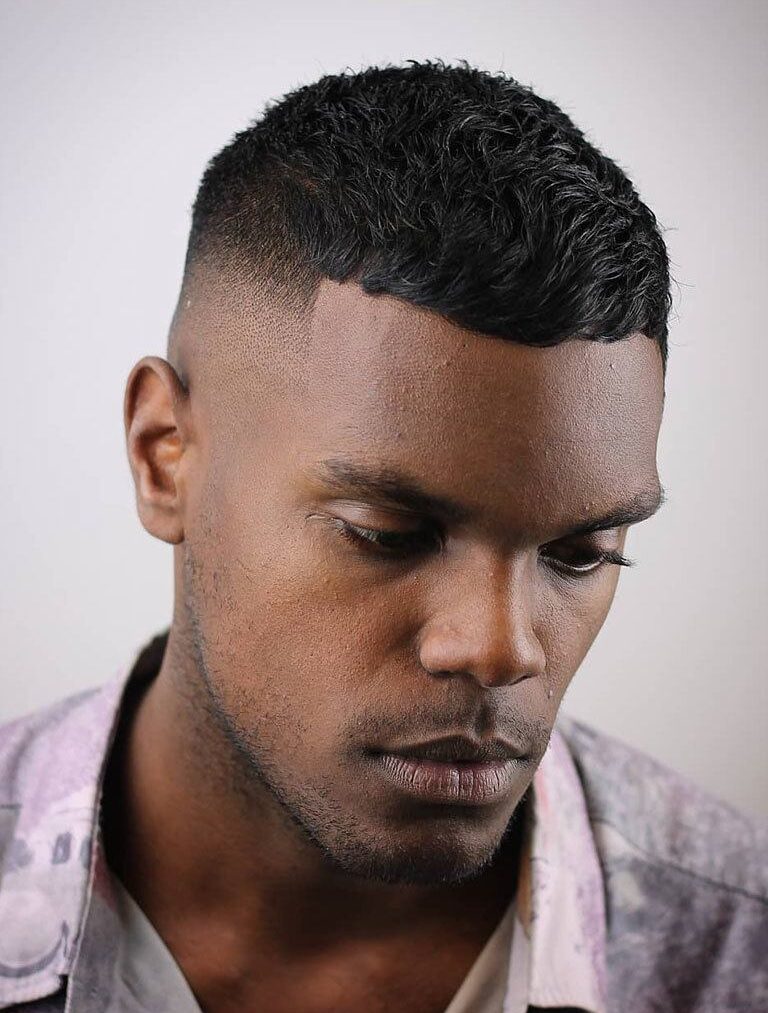 This hairstyle is a step away from those we've previously seen that rely on long or thick hair for contrast, and can be rocked by anyone of any hair type!
Comeback Curls
15. 70s Playboy Curls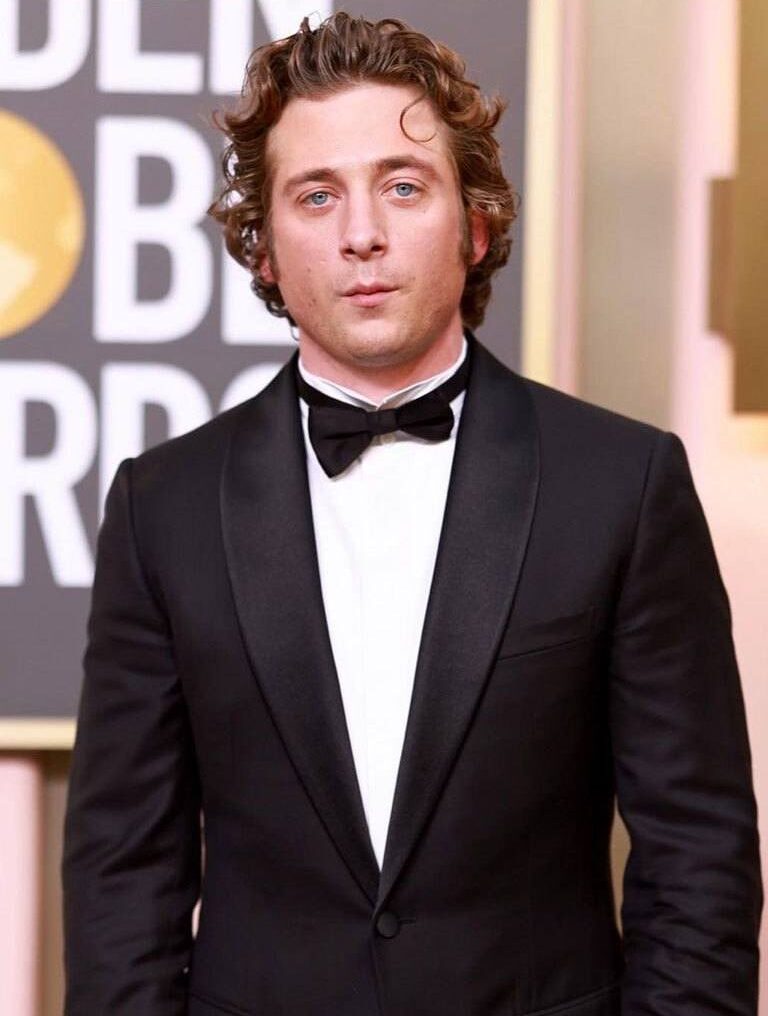 Curly hairstyles for men are the other comeback kids of 2023. Jeremy Allen White makes the most of it with his '70s screen-hero styling.
16. New Romantic Curl Cut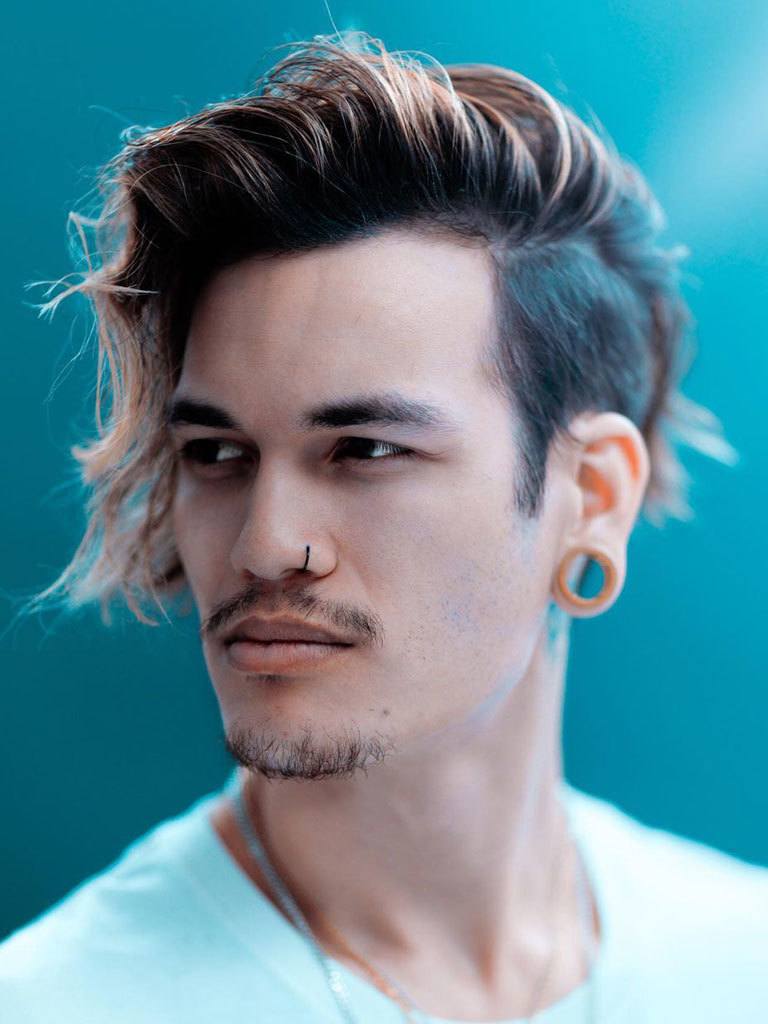 While many men may dream of thick hair, it can, in fact, be overwhelming. Take some of the weight out of your hair by cropping one side.
17. Long Mop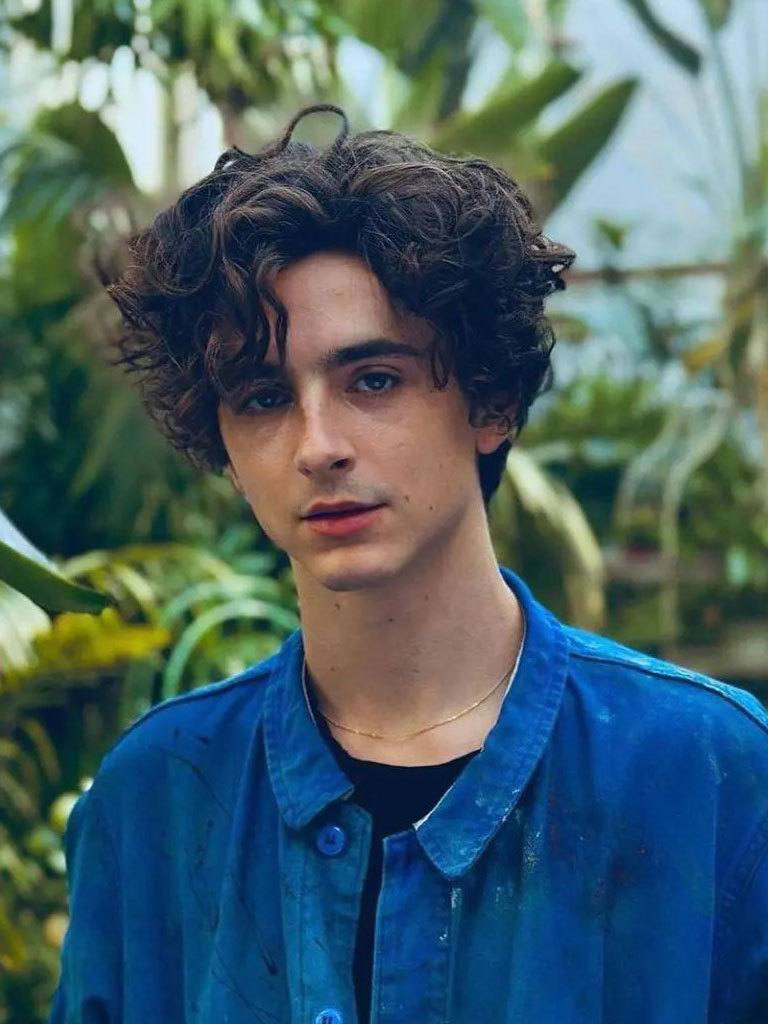 Timothée Chalamet's long curly style makes the most of his thick tresses with judiciously cut and styled waves.
18. Prince Pompadour Fade
Channel your inner '80s crooner with this curly mop top and classic fade.
19. Man Perm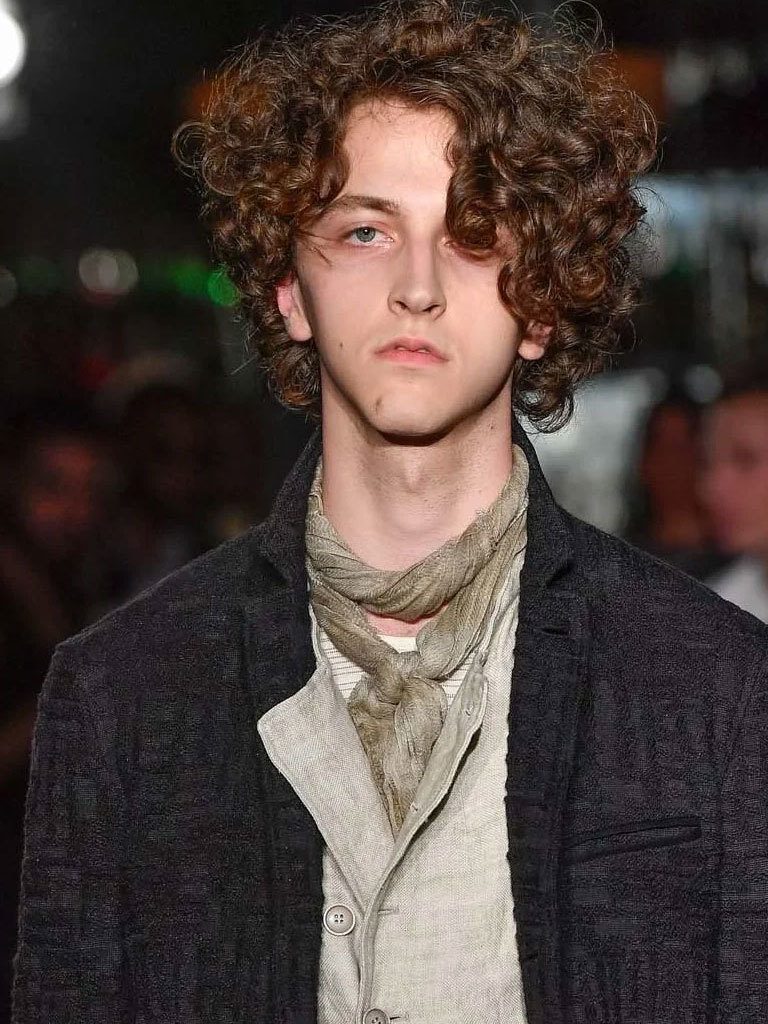 With curls comes the return of the man perm! Depending on how defined or loose you want your curls to be, you'll be able to tailor the tightness of your curls for the most natural-looking result.
20. Tight Curls with Mushroom Cut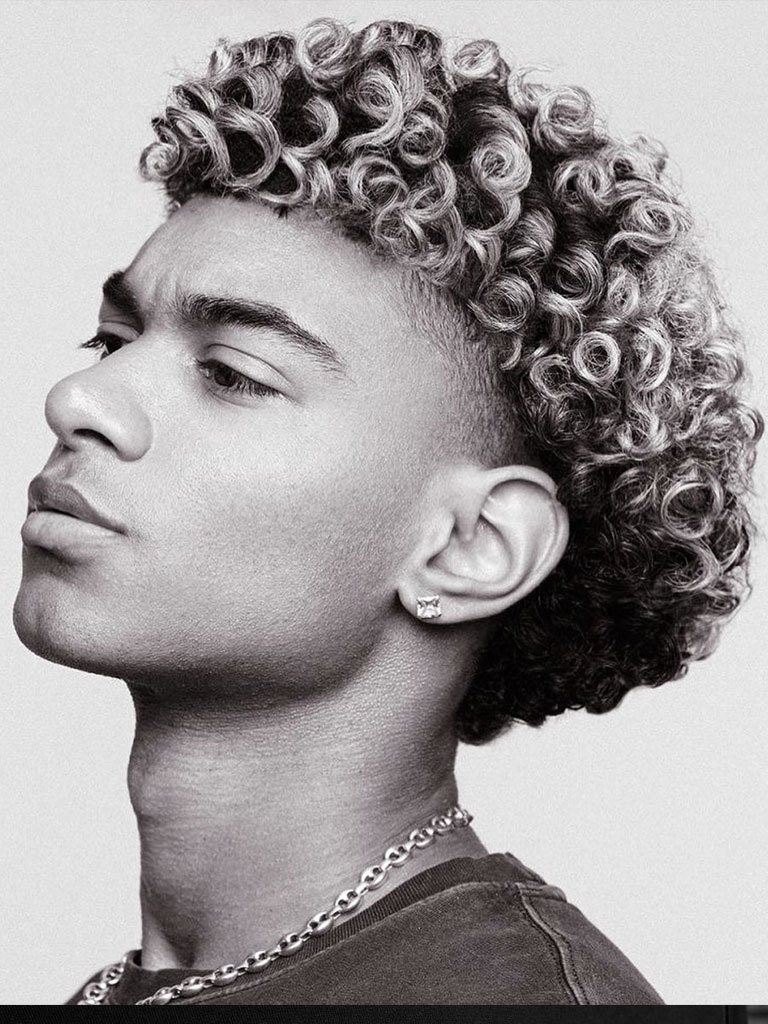 The mushroom cut gets a fresh texture with this corkscrew perm and fade, while the edge retains its precision. The highlights are great for defining the curls.
21. Angel Curls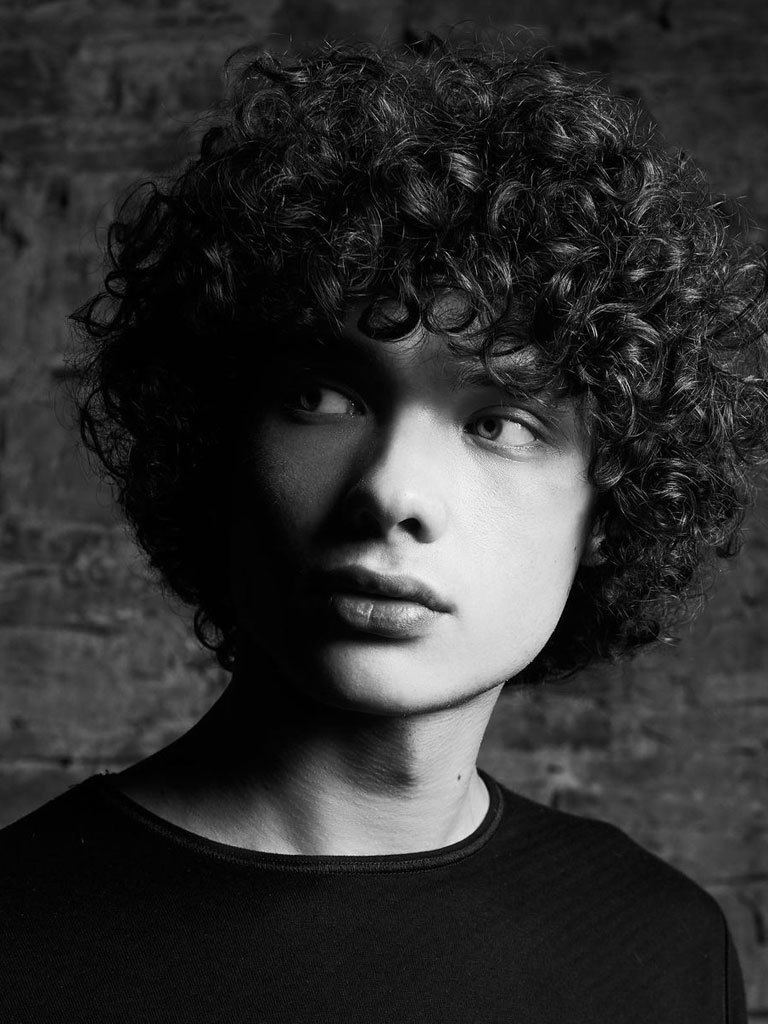 Curly hair is tricky to cut and the stylist needs to understand how the curl will spring when dry. This cut creates a beautiful soft halo of gleaming curls.
Classic Short Cuts
22. Short Razored Cut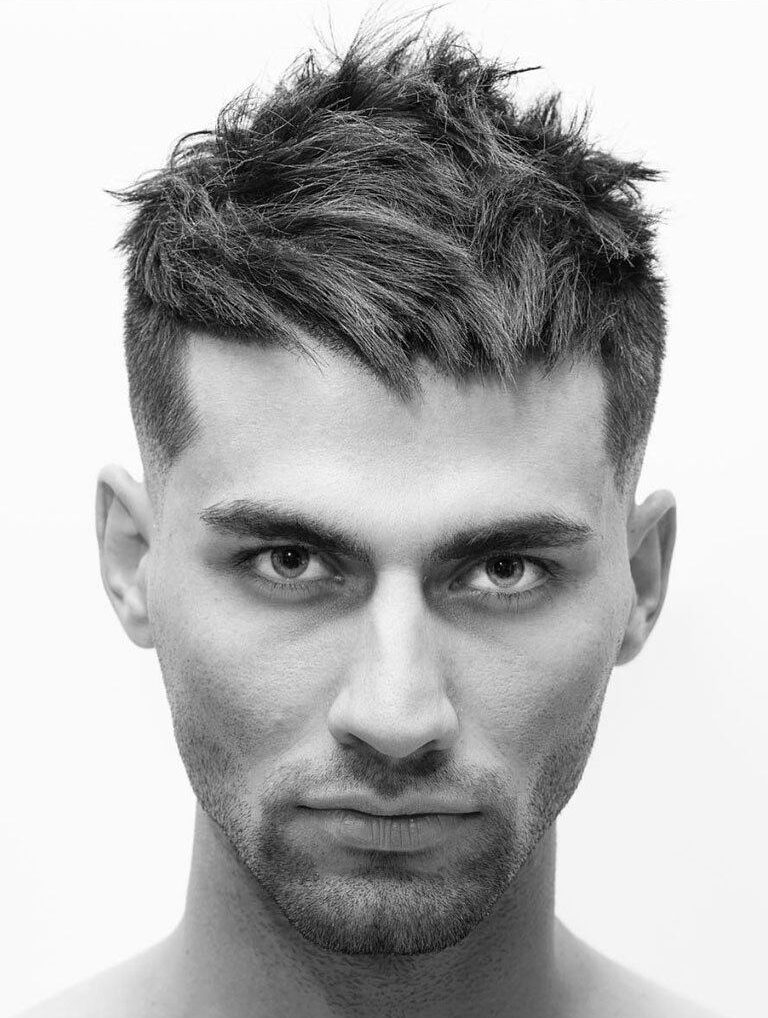 Razor cutting is a technique that involves slicing and texturising the hair with the use of knife-like razors. For men with thin or fine hair, try keeping the top fairly short with shorter back and sides.
23. Classic Short Hairstyle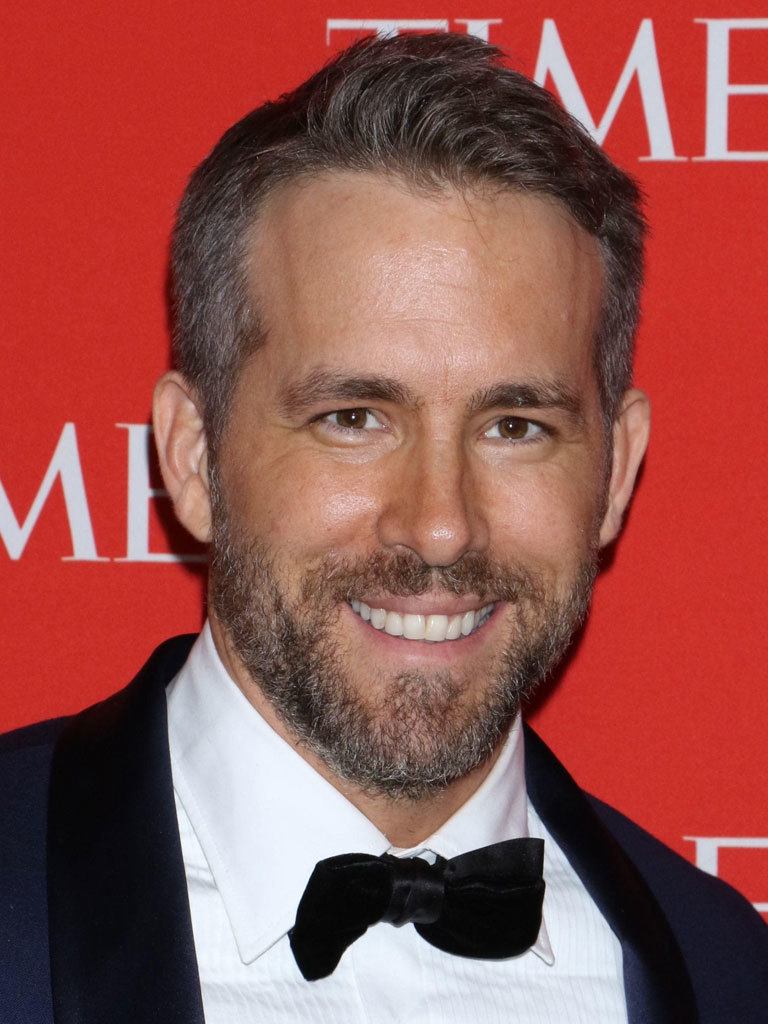 Tired of feeling scruffy at work but feel like your thin hair is limiting your grooming potential? Make a good impression at work or for an interview with this Ryan Reynolds-approved hairstyle.
24. Striking and Messy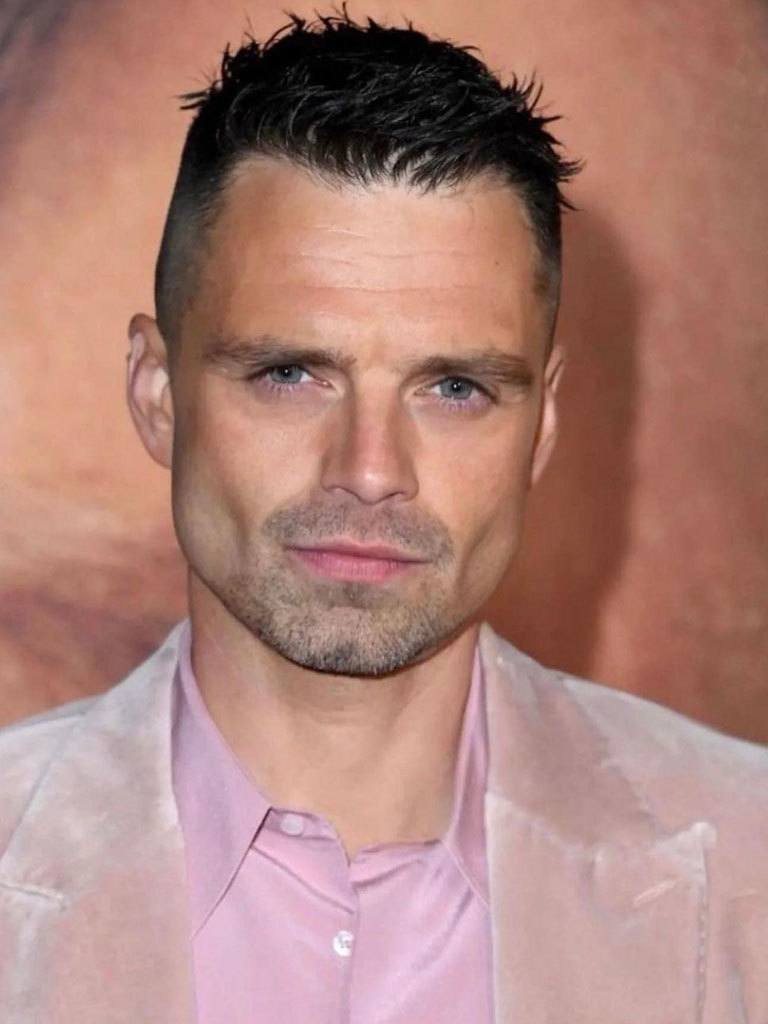 The best part about this short style, worn by the über cool Sebastian Stan, is that you can pretty much wake up and go, although if you reach for a wax or clay, we can almost guarantee this style will look even more cool.
25. Textured Cut
This messy, Hollywood-approved style is one of our favourite hairstyles for men as it's got length and dimension, as well as being ultra-flattering.
26. Combover Haircut with Longish Back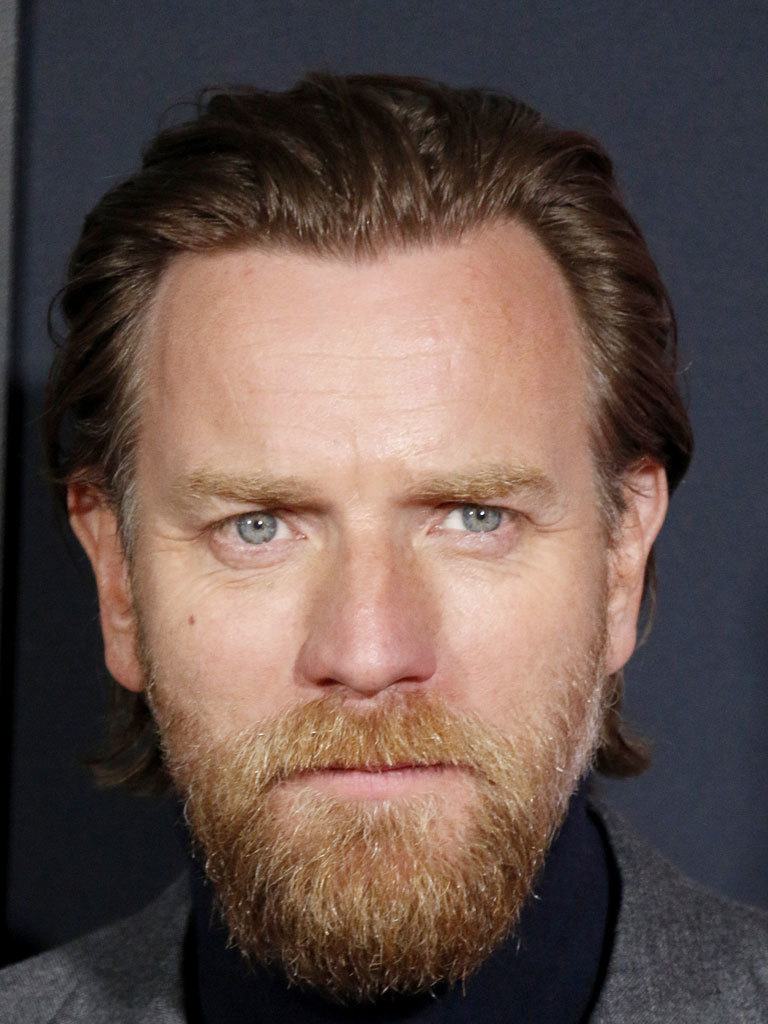 The classic combover is one of the easiest styles to rock and requires almost zero styling time. The longer length adds a touch of European flair.
27. Hairstyle for Men Over 40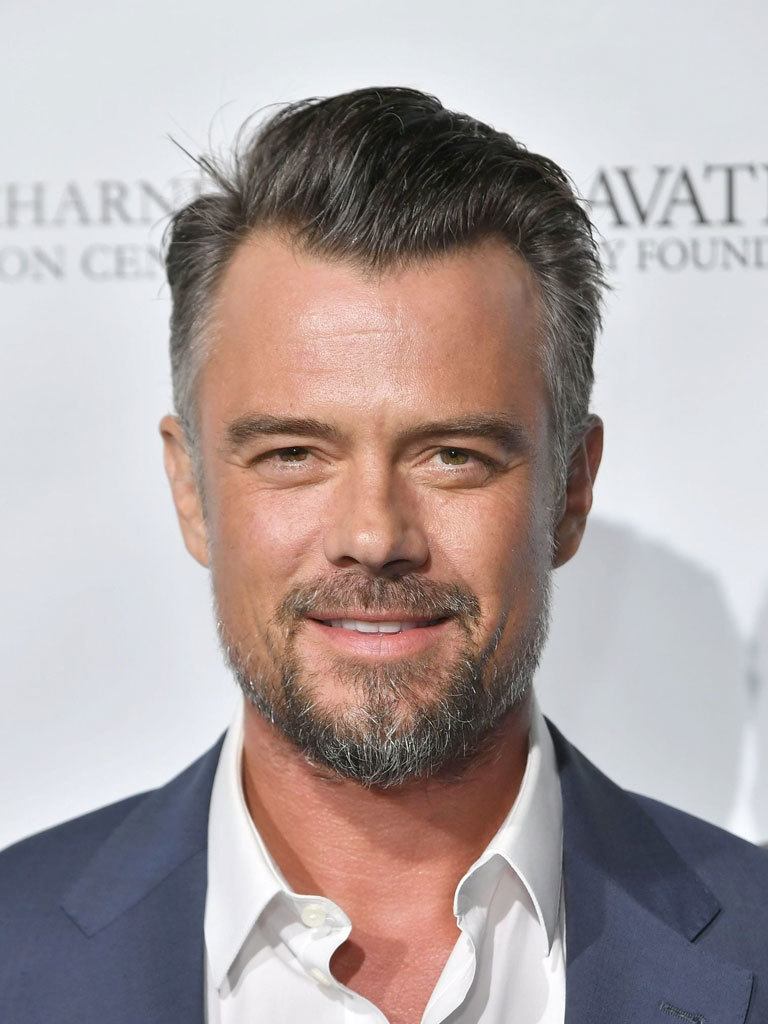 We get that a man in his forties might not want a super-trendy cut like a guy in his twenties but that doesn't mean you have to sacrifice on style. If you're looking at hairstyles for men over 40, Josh Duhamel's side-swept haircut is youthful and fresh and still looks really stylish.
28. Best Hairstyle for Men Over 50
For ideas for hairstyles for men over 50, look no further. Combining a neat comb over with short facial hair, George Clooney is the ultimate silver fox with this exquisite groomed style. He's also a great example of embracing going grey in style!
29. Longer Ivy League Haircut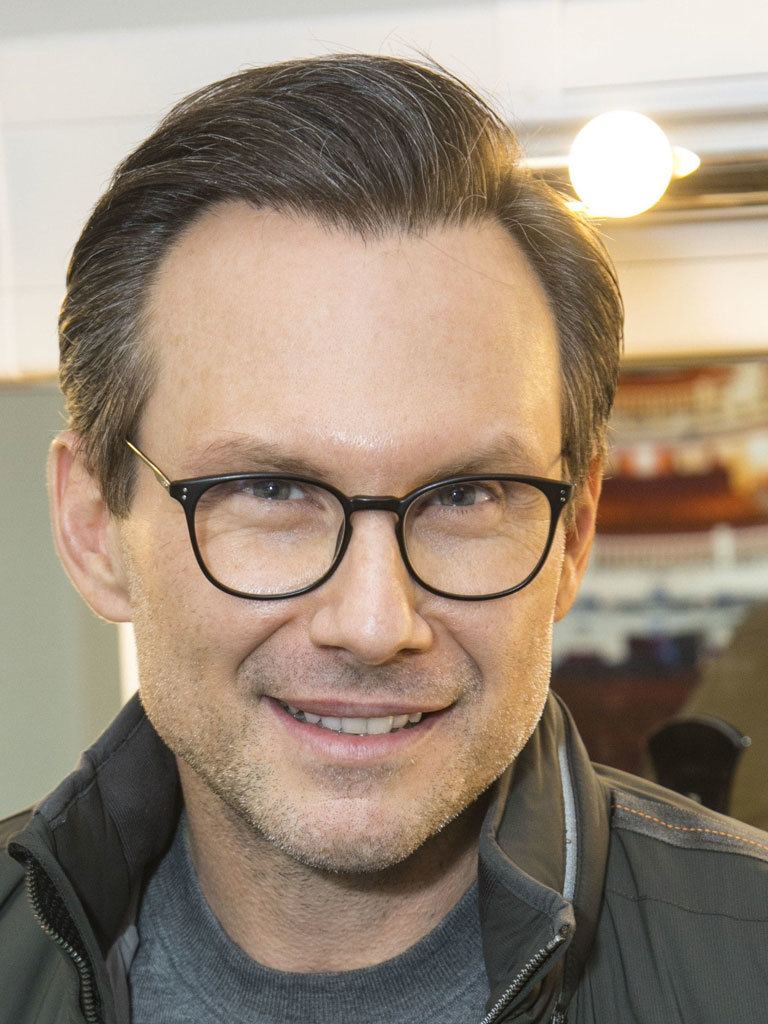 Have you considered the modern Ivy League-inspired style? This suave style is one to keep on your radar if you like a more classic look.
30. Footballer Fit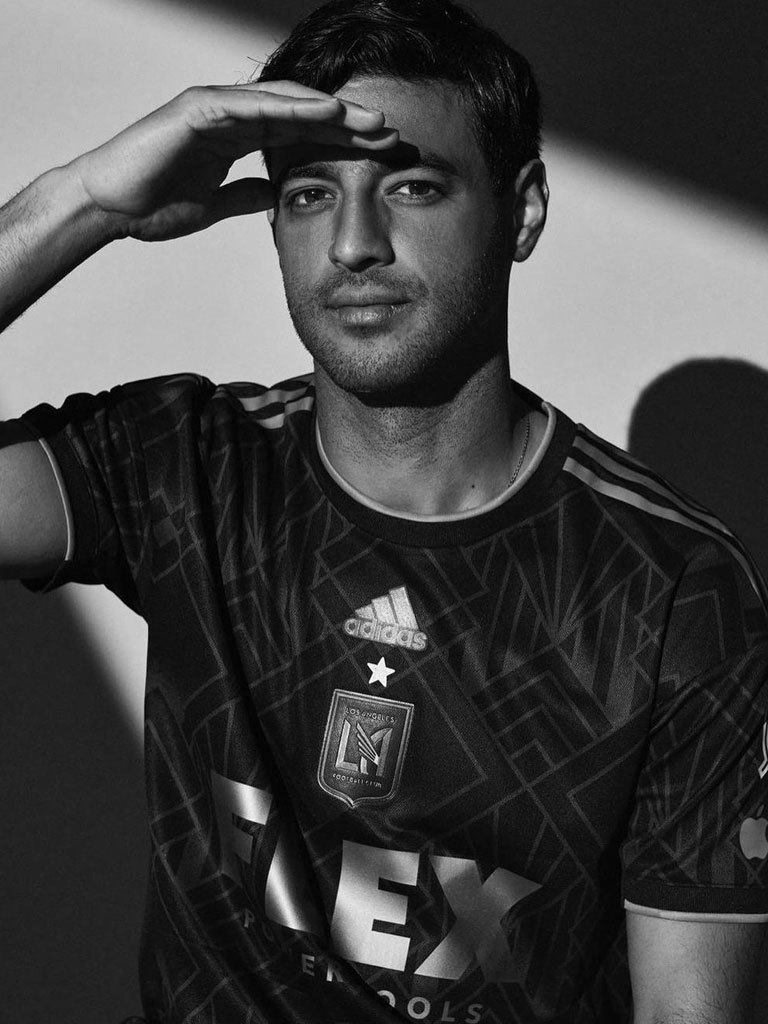 Lost on where to look for inspiration? There are plenty of footballer hairstyles that you can take style tips from, just look at Carlos Vela's haircut which capitalises on his natural wave to create the side part and small quiff.
Modern Crops and Fringe Benefits
31. The French Crop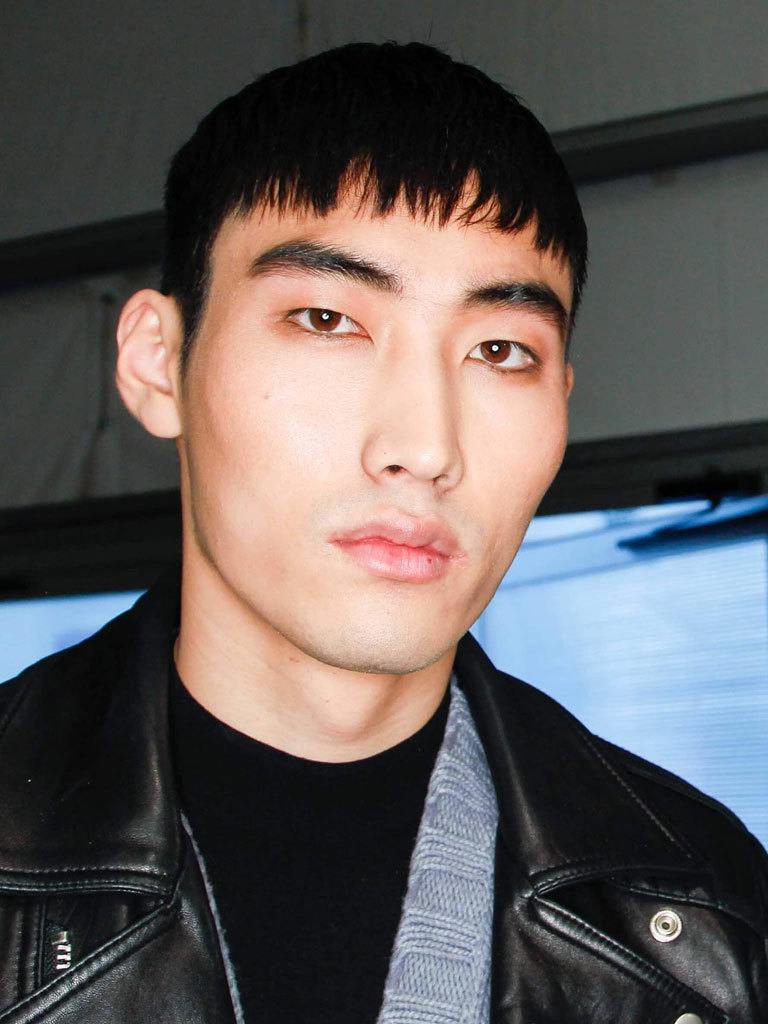 Neat, masculine and timeless, the French crop (aka Caesar cut) boasts several benefits and is great for those who want to keep it short, but relatively stylised.
32. Box Braids with Undercut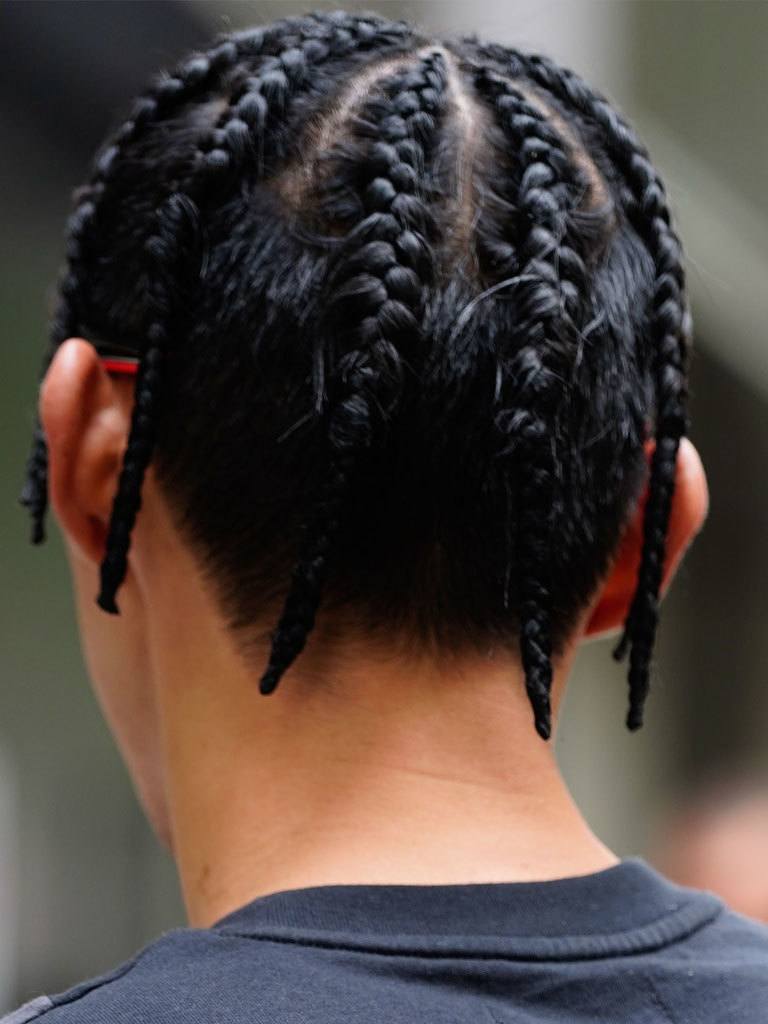 Get the best of both worlds with chunky box braids draped over a short crop. This look is versatile and easy to wash and wear.
33. Ombre Fauxhawk
This edgy look has it all – fauxhawk, hard part, undercut and fade, plus ombre tint. Perfect for peacocking. When it comes to styling, opt for a wax-based product to inject plenty of texture and volume.
34. Short Sides and Long Top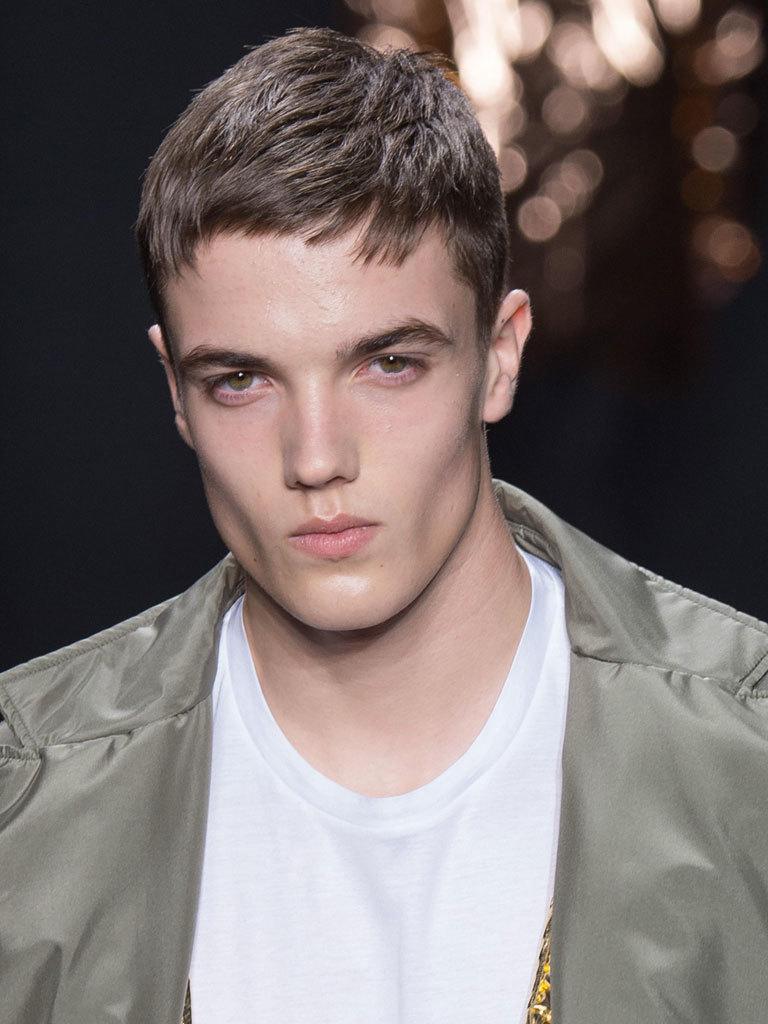 Styling short sides and long top cut is so easy you won't even need a mirror, just ruffle through with your fingers and you're done.
35. Short Undercut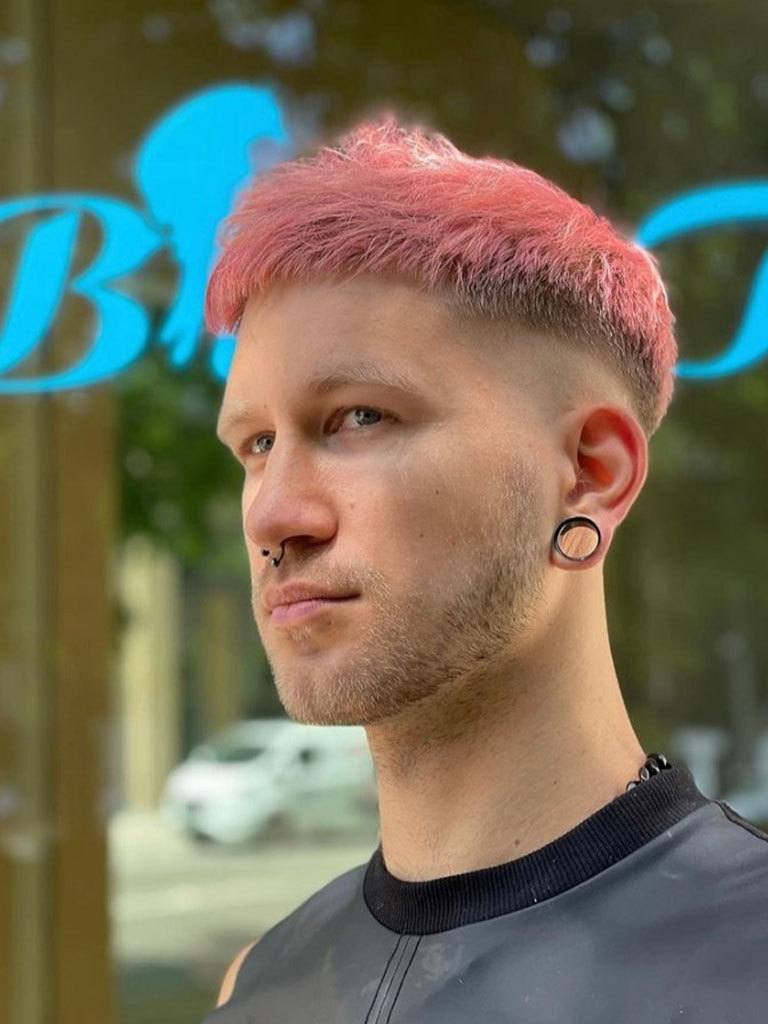 Ditch the conventional styles and let your personality shine through with a short undercut like this modern take on the bowl cut. As a bonus, it'll also help boost ultrafine locks and add more shape to your look.
36. The Peaky Blinders Hairstyle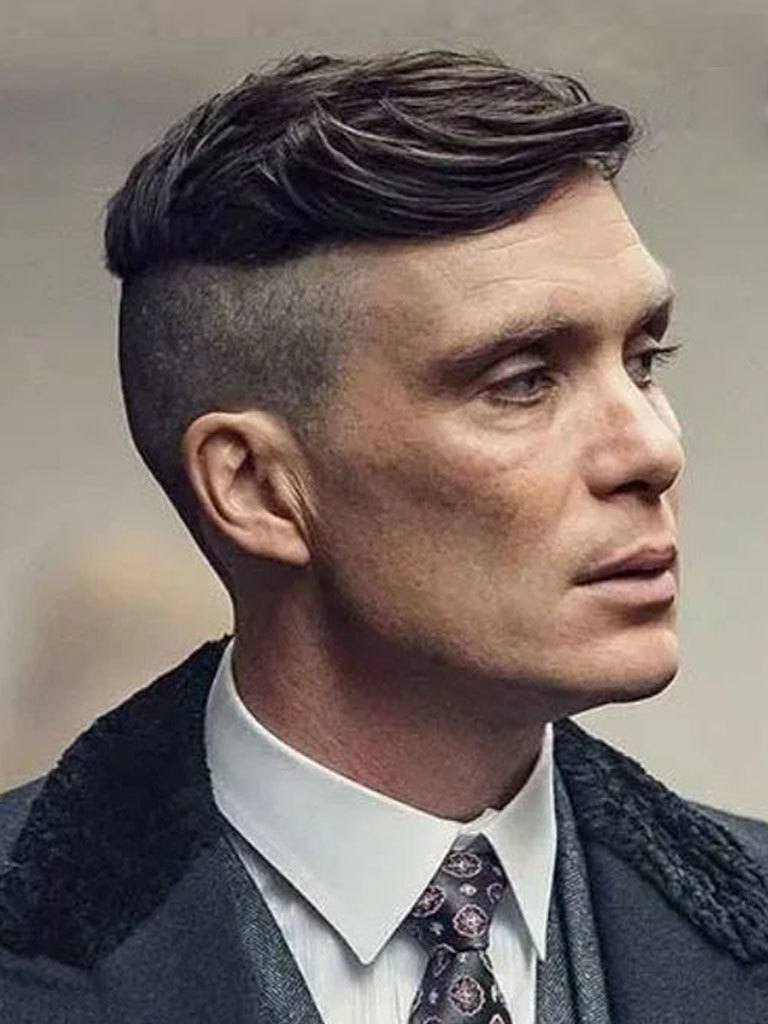 If Thomas Shelby is your hair inspiration, this severe undercut will be right up your street.
37. Taper Combover Haircut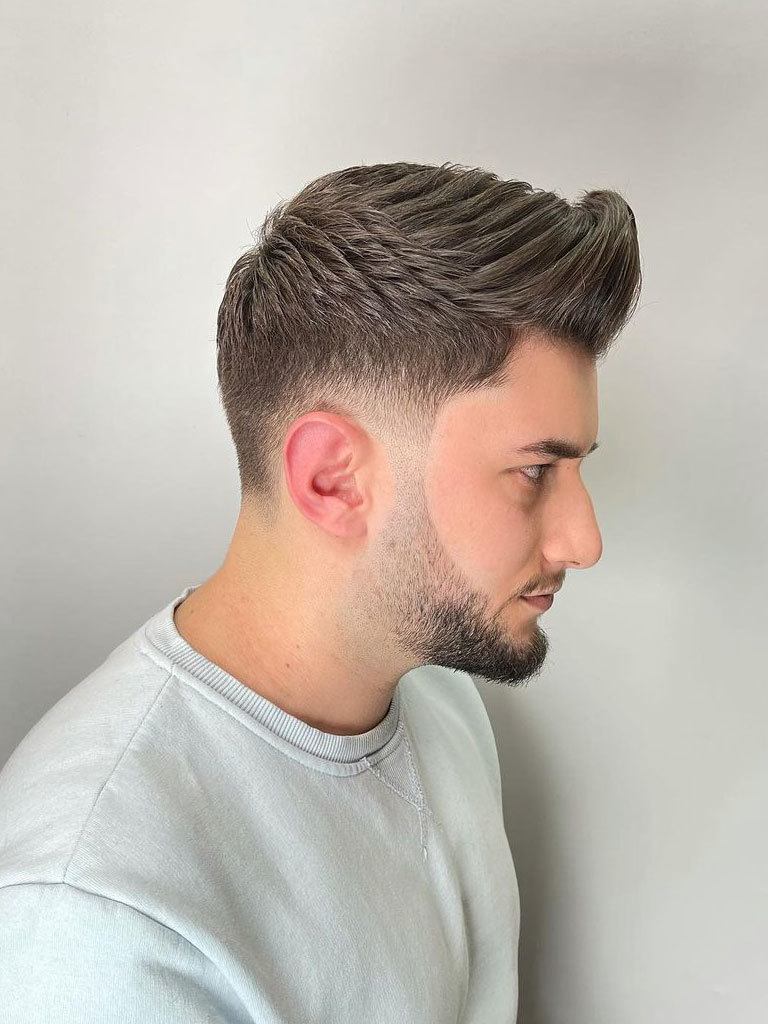 Try a clean taper combover haircut with carefully defined clipper work.
38. Hipster Haircut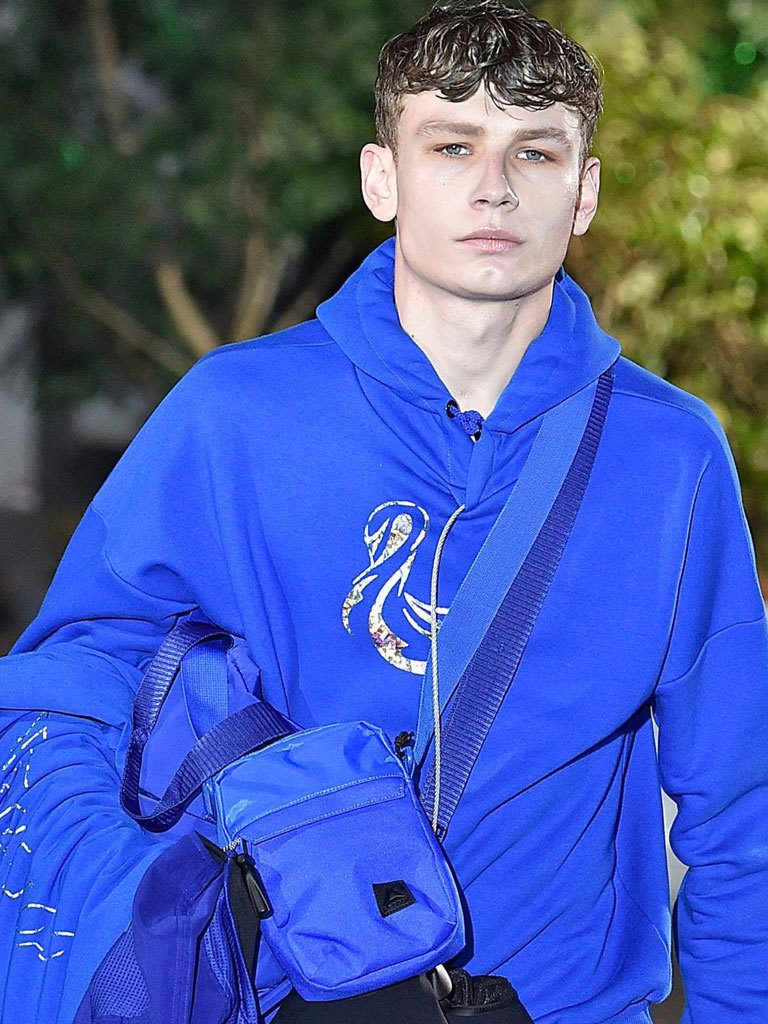 For the trend-focused gent looking for more experimental men's hairstyles, consider a hipster haircut. Comprising an undercut on the back and sides with fuller hair on top, it allows you to play around with various textures and finishes.
39. Short Caesar with High Fade
Styles like the Caesar haircut are the definition of low-key. If you prefer some length, wear it is with a short back and sides all the way around, using longer top layers to create a textured fringe effect.
40. The Edgy Mushroom Cut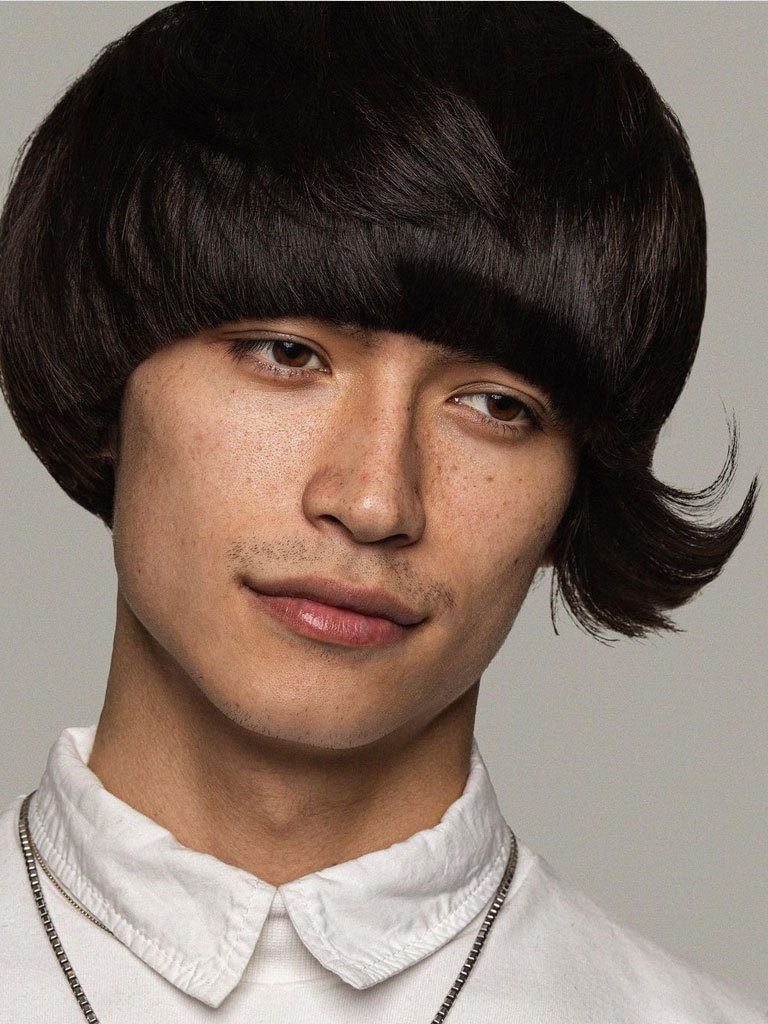 This mushroom cut for men with thick straight hair is an exercise in precision-cutting. Its asymmetrical side fringe adds a quirky flick for good measure.
Slick Operators
41. Slick Pompadour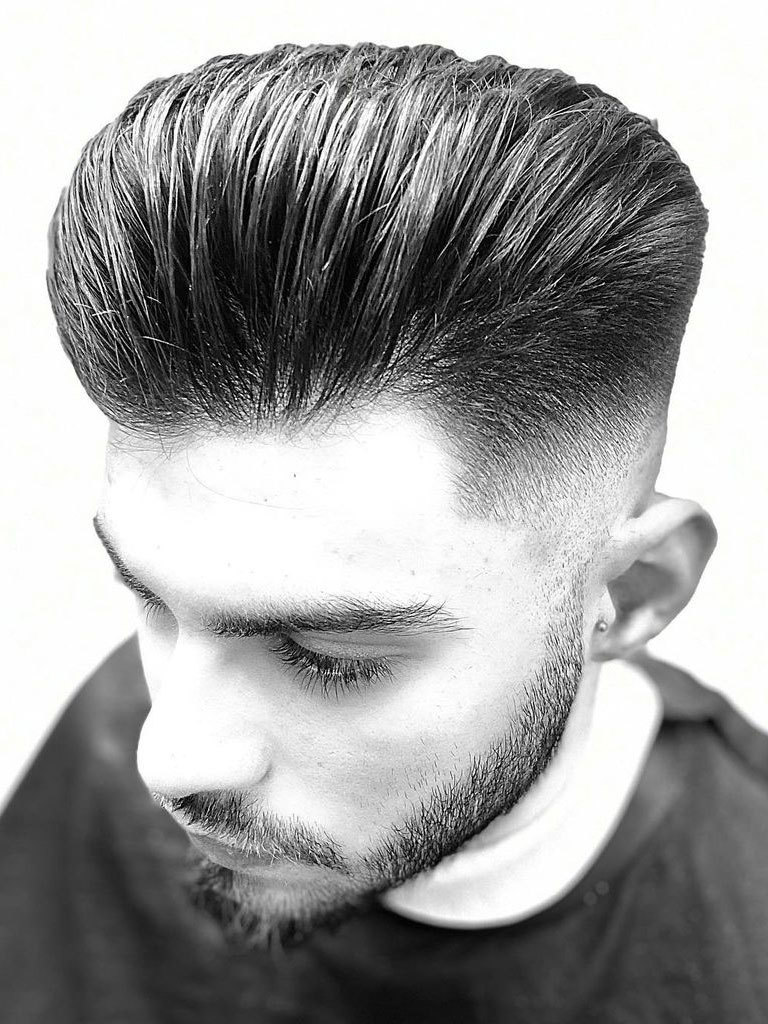 For the man who always wants to look his best, nail the suave look with slick hair. Work your hair up into a modern pompadour fade by using some volumising mousse and pomade, to truly mould your hair and keep it in place.
42. Semi-long and Slicked Back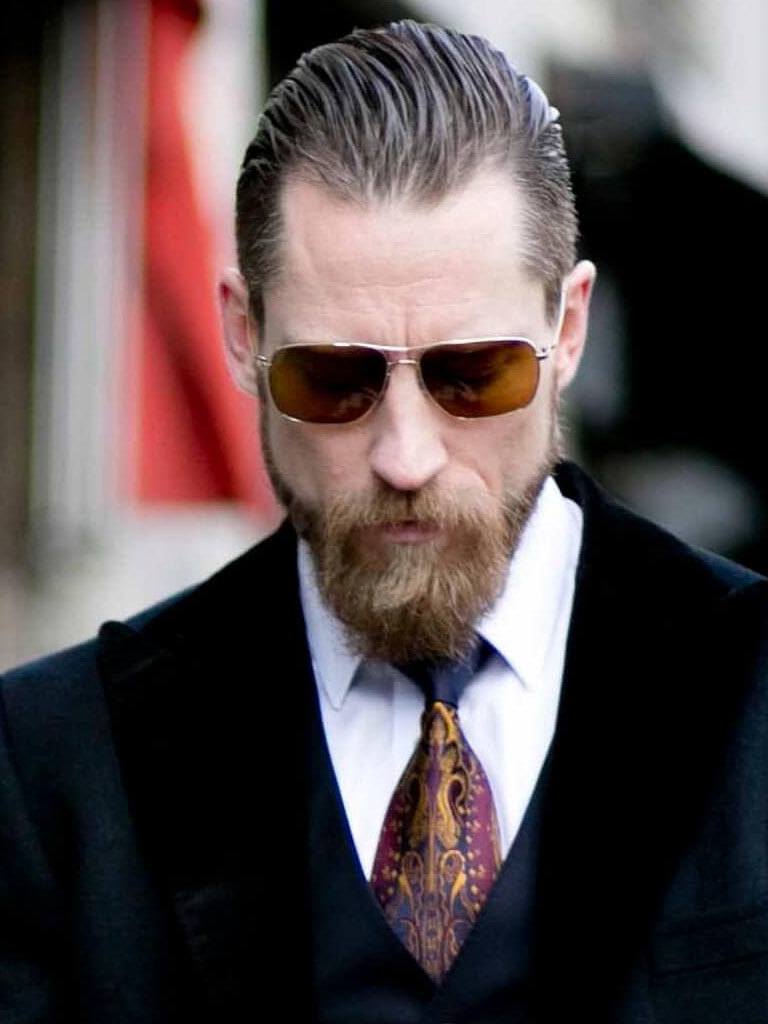 For a more dapper look with some retro vibes, keep the top about medium length and the sides only a tad shorter.
Style tip: Go for a classic wet-look using pomade or hold it in place with some hairspray, it's all up to you!
43. Minimalist Quiff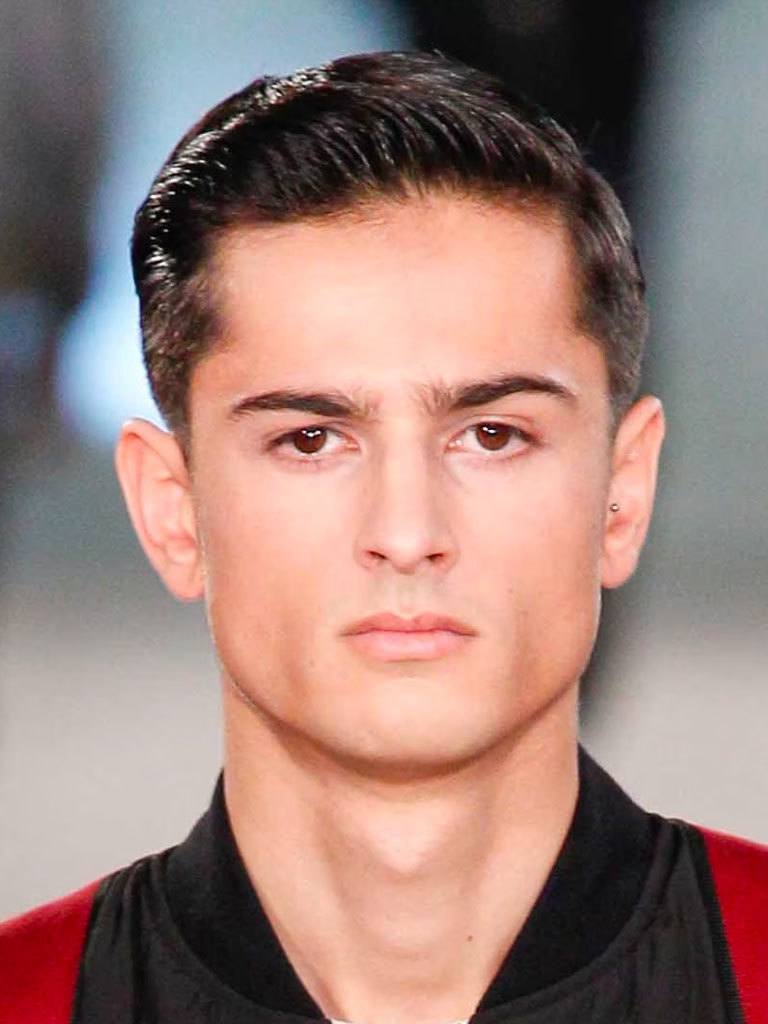 First of all, a quiff can work for men of all ages, and while being perfect for making a statement, it doesn't have to be a big one. How extreme you go is entirely up to how large your personality is.
Best for Thin Hair
44. Slicked Back Undercut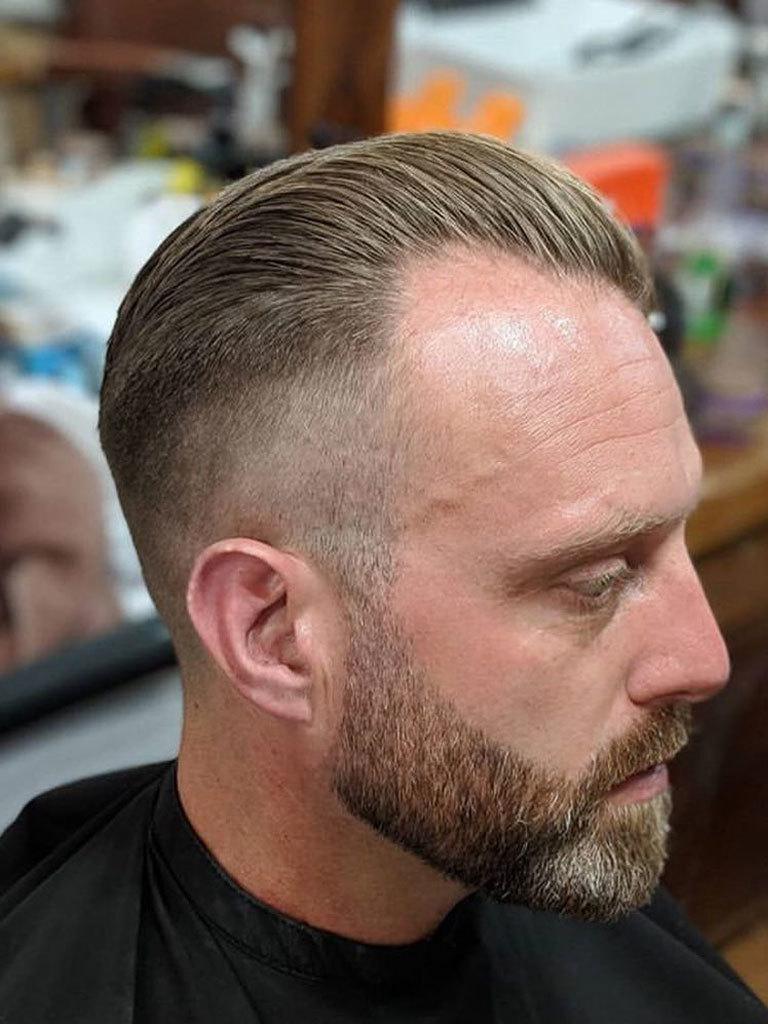 Keep the sides of your hair neatly buzzed, and rock a longer length on top. Sweep the longer section back, for an incredibly suave look, that will make your hair look full and thick. Complement it with a neatly trimmed beard and moustache to bring the focus to your face.
45. The Messy Quiff
This 'do is all about drawing attention to the shape of your hairstyle, instead of your thin hair. Just keep plenty of texture in your quiff to create the illusion of thicker tresses and no one will be any the wiser.
46. Shadow Taper
A shadow taper features a more gradual transition from long to short, creating a shadowed effect. They can be long, mid-length or short so they can be worked into almost any men's hairstyles for thin hair.
47. Textured Top
If you've got thin hair, choosing a textured cut with lots of angles and definition creates plenty of interest and can give the illusion of thicker tresses.
48. Mini Pompadour Fade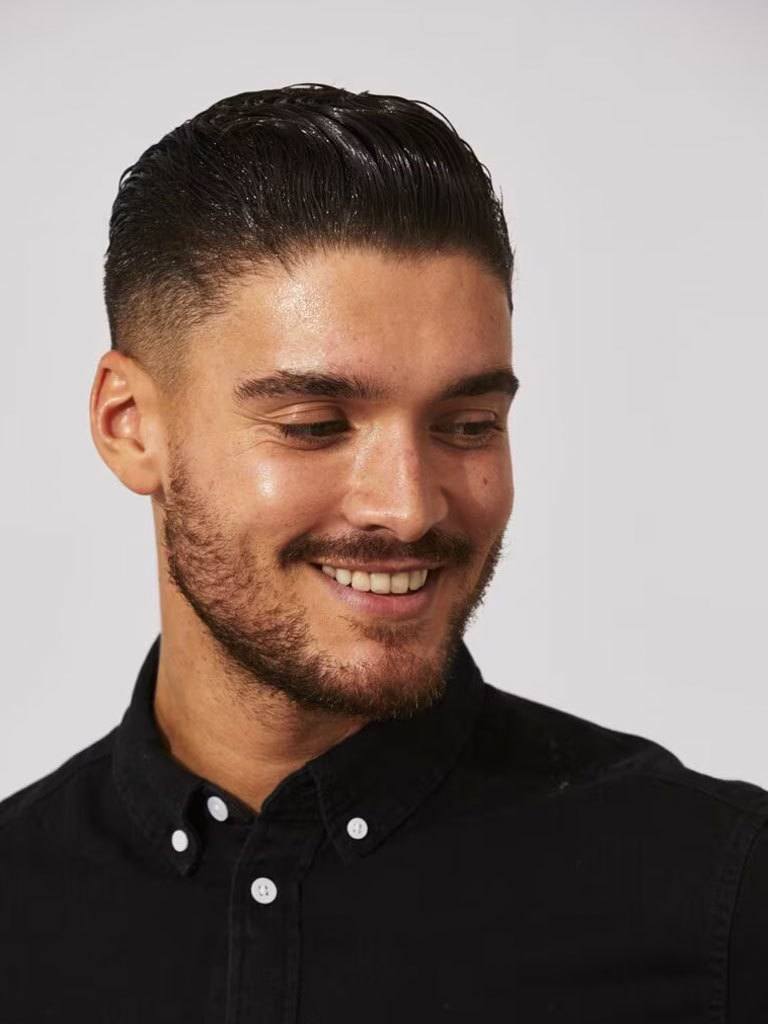 When you've got thin hair, you might think that you're not able to pull of some of the edgier styles, such as the pompadour, but we're here to tell you – you can get on board!
While you might not have the volume or height, you can still create a mini quiff, that will give height and texture to your hair.
49. The High Brow Haircut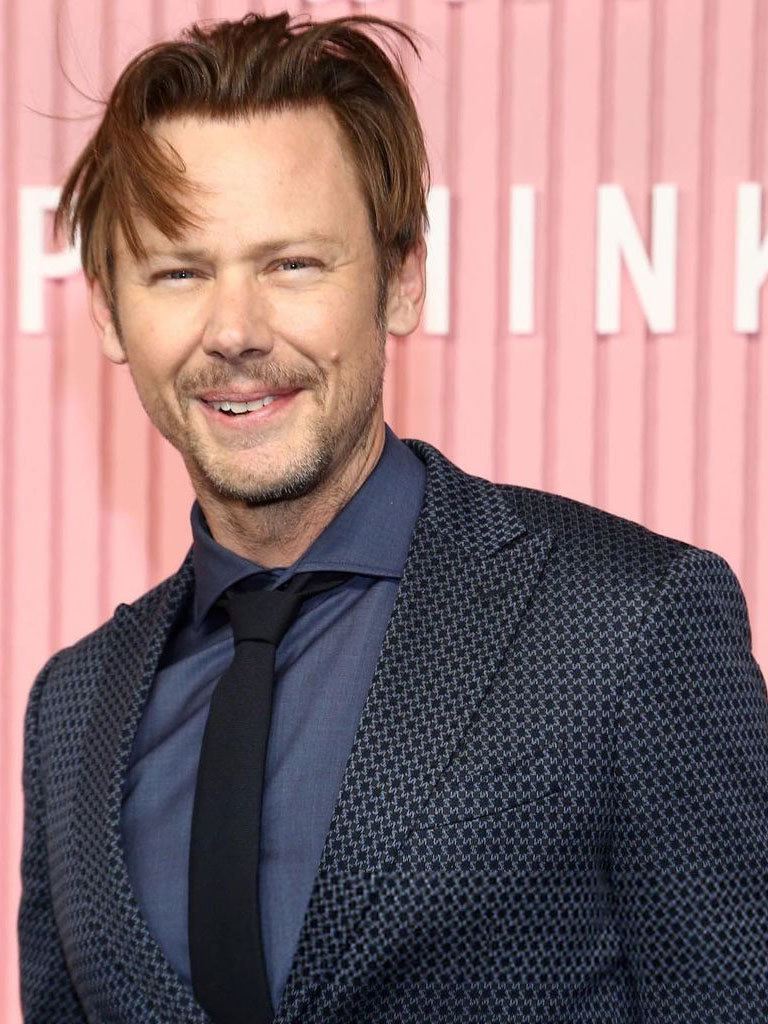 This style is all about making the most out of your fine hair and receding hairline by creating contrast through your lengths. Either build up the volume in the top or keep it smooth. It's classic and sleek.
50. Classic Short Crop
This ultra-groomed short cut makes the most of these stylish salt-and-pepper hues with varied length and the gradation.
51. Small Quiff with Hard Part
Quiffs works in a similar way to the messy-on-top haircut by tricking the eye into thinking that your hair is thicker than it really is.
52. Ivy League Haircut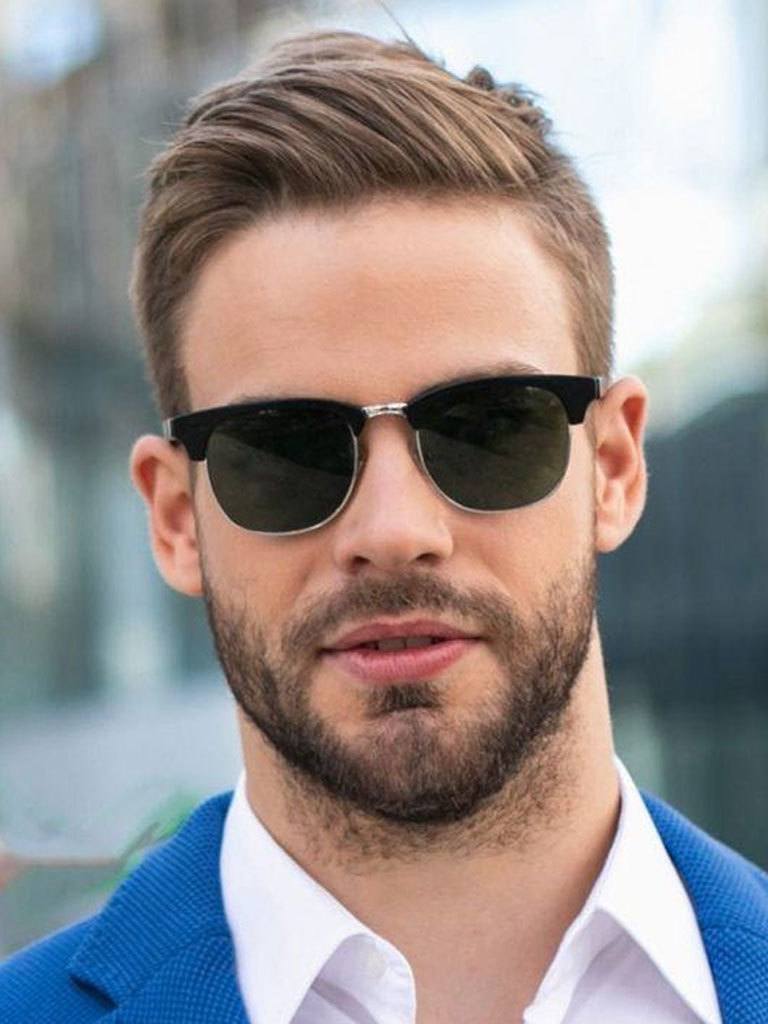 The Ivy League haircut is one of the most classic men's hairstyles for thin hair and it couldn't be easier to style.
53. The Buzz Cut
Choosing to rock a style like a buzz cut is a great way for gents to take care of their thinning hair problem. And as an added bonus, you'll be gaining an on-trend look, too.
54. The High and Tight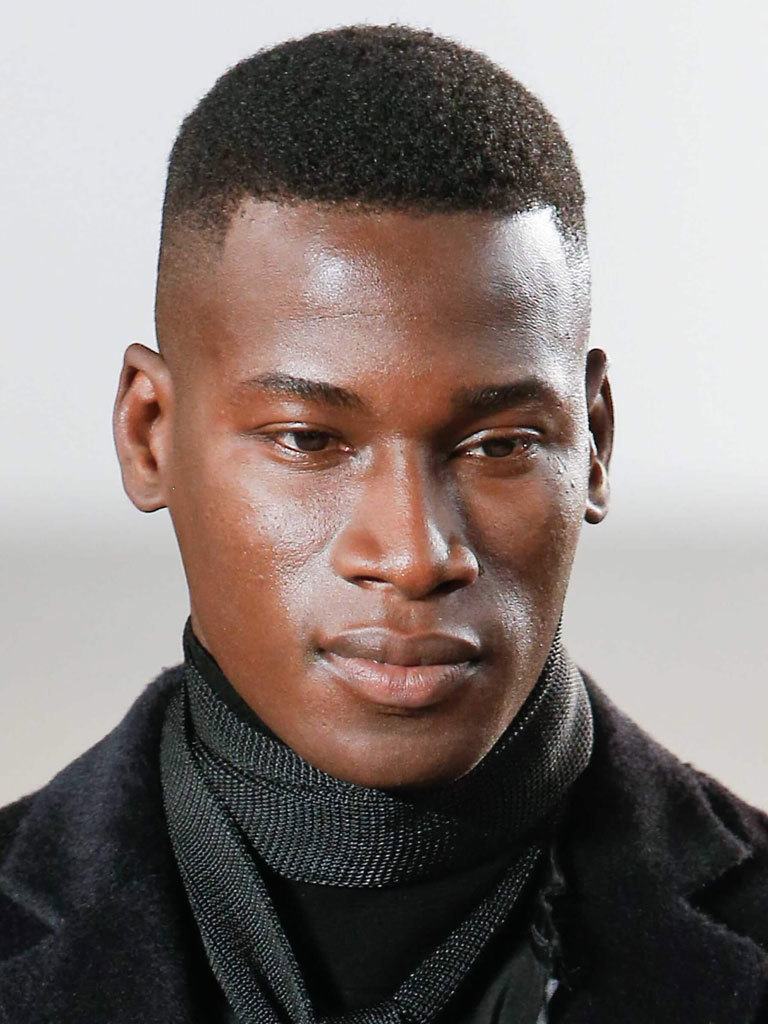 The classic high and tight look is ideal for those with thinning hair due to the sides being closely shaved, giving enough hair on top to play with and the illusion of more hair on the head.
55. Side Comb Fade
By keeping your hair longer on top, you can create a side comb fade, sweeping your hair over to one side to hide any thinning patches.
56. Hard Part Haircut
The hard part haircut involves a shaved line creating a more exaggerated parting and is great for distracting from any places you may be balding.
Quiff Central
57. Long Tousled Quiff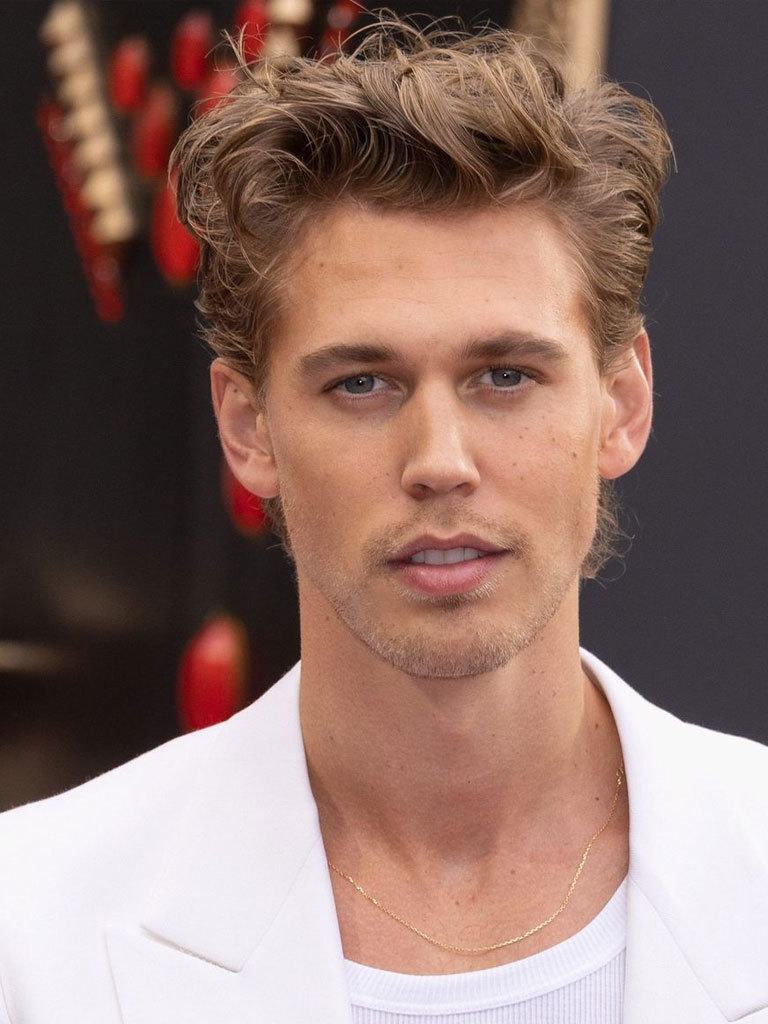 Austin Butler's tousled tresses give a nod to his more structured Elvis quiff (last seen in black), while updating it with a more casual why-shucks-I-just-ran-my-fingers-through-it look.
58. Quiff with Volume
If you had scads of hair, you may as well show it off. The long swept back quiff is a great contrast to the short back and low-fade sides. Product is essential for keeping this look airborne.
Mohawks
59. Mohawk with Dreadlocks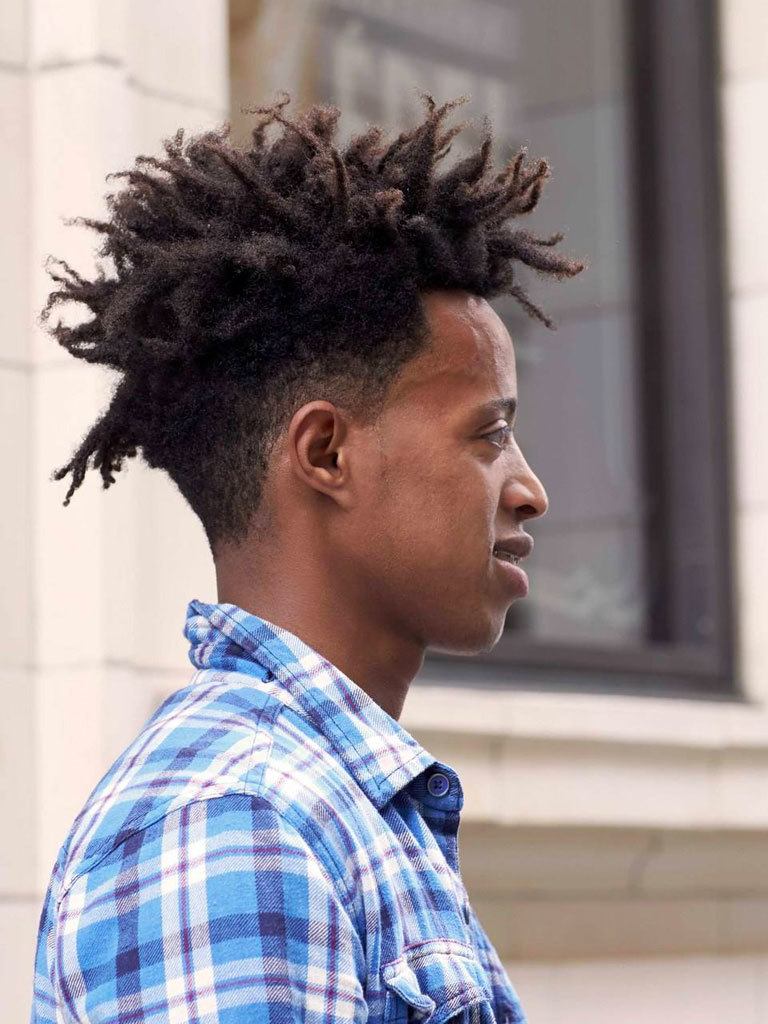 Forget what you think you know about the mohawk hairstyle. This daring 'frohawk is cleverly created with dreadlocks and then tapers into a fade.
60. South of France Haircut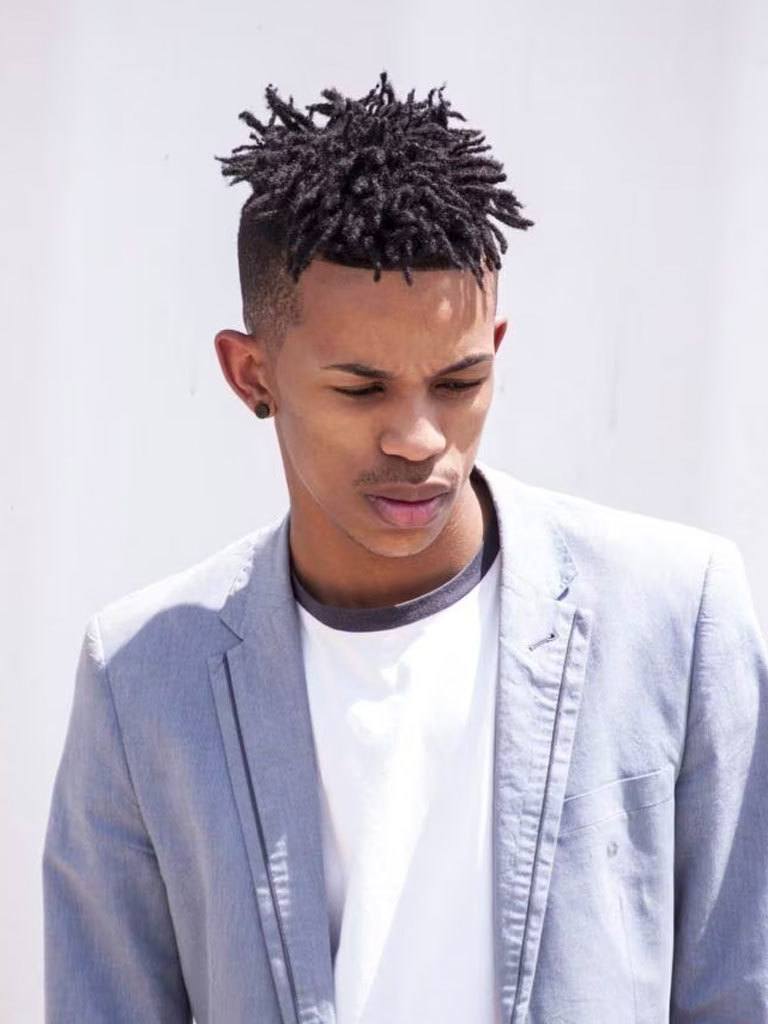 Similar to a mohawk or 'frohawk, the South of France haircut was originally made popular by Usher. This short style with undercut and precise fringe is beautifully juxtaposed by the crowning dreadlocks.
61. The Gentleman's Mohawk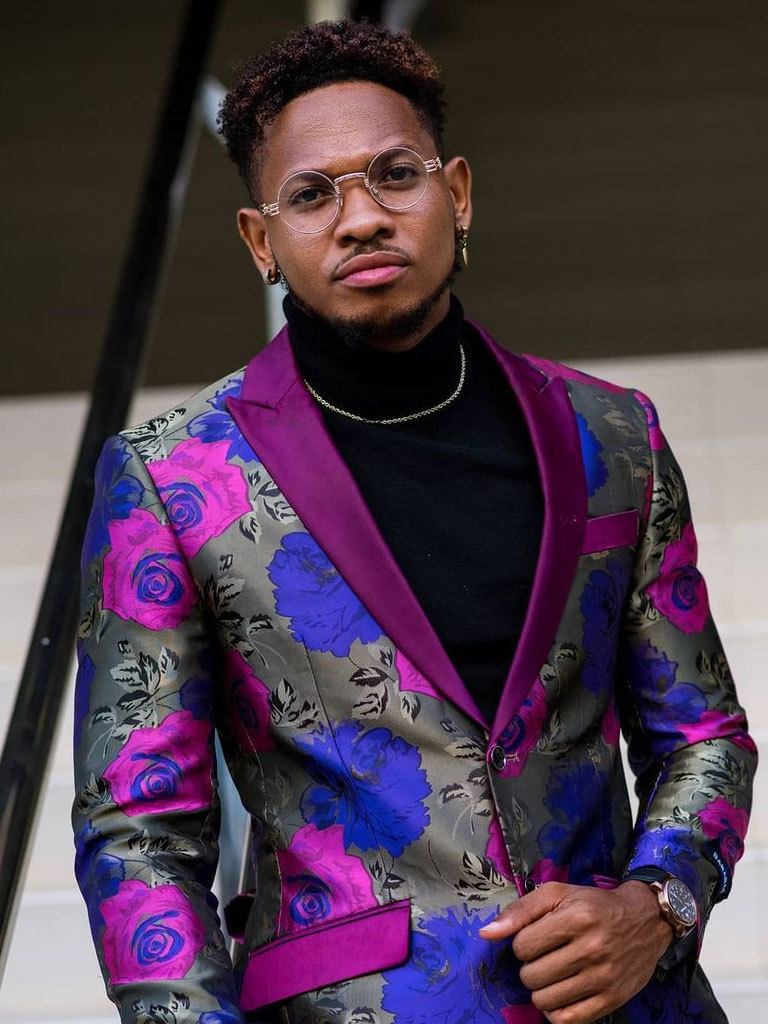 Anyone who has considered a mohawk but been too scared should give this more toned-down variant with a fade a go.
62. Fauxhawk bowl cut
Clever use of product transforms this choppy, textured bowl cut with tapered fade into a fauxhawk with ease.
Floppy Tops
63. The Messy Leo Haircut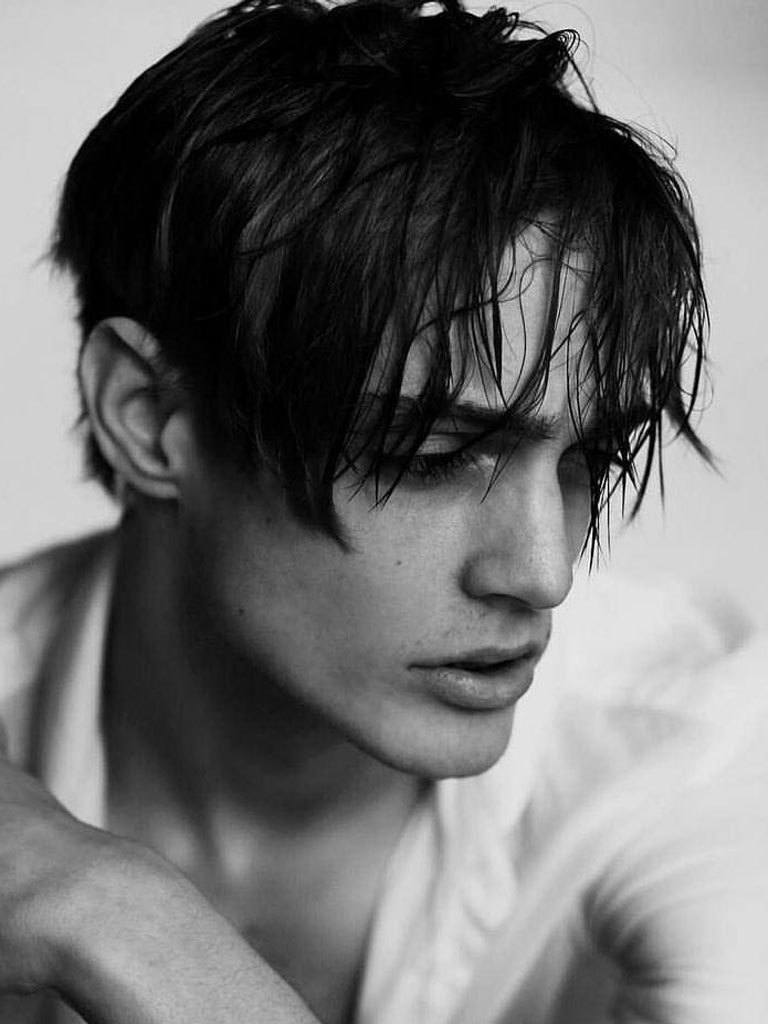 The messy texture on top will give the appearance of a fuller style, while keeping the back and sides short will conceal the true fineness of your hair!
64. Curtains Hairstyle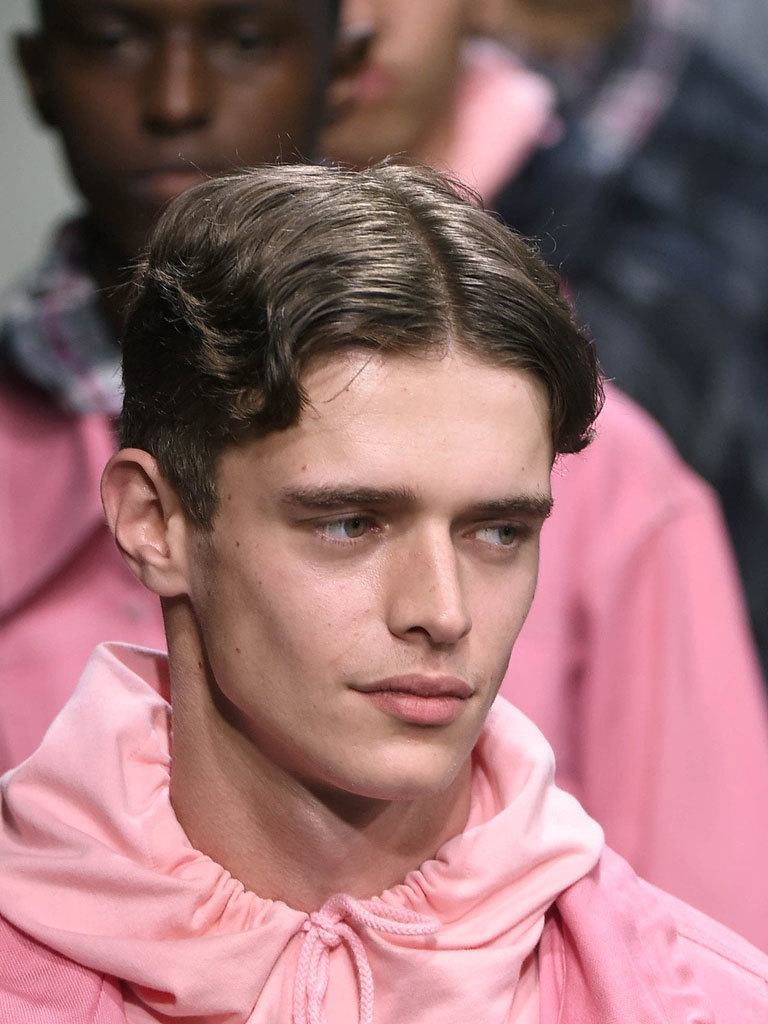 The love affair with the '90s means yep, you guessed it, the curtains hairstyle is back! With the hair parted down the middle and styled into a wavy curtain look, it's also a clever way of concealing a receding hairline by covering up those areas of hair loss.
65. 50 Shades of Grey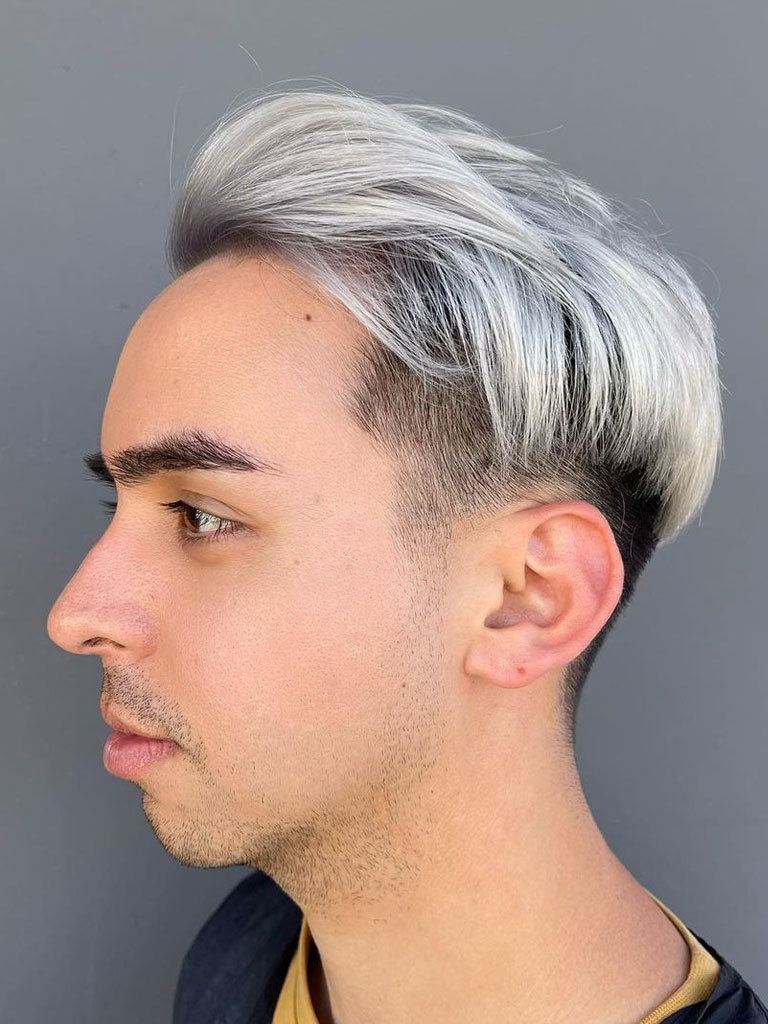 Grey strands have dominated men's hairstyles in the last few years, with more and more of Hollywood's leading men taking the colour plunge. So, if you're after a new colour, try opting for a striking (yet handsomely subtle!) grey or silver hue.
66. The Textured Flop
All you need is to take a note of this dapper gent's textured top hairstyle, with it's short sides and long top that will add in plenty of natural-looking texture!
The Ripple Effect
67. Wavy taper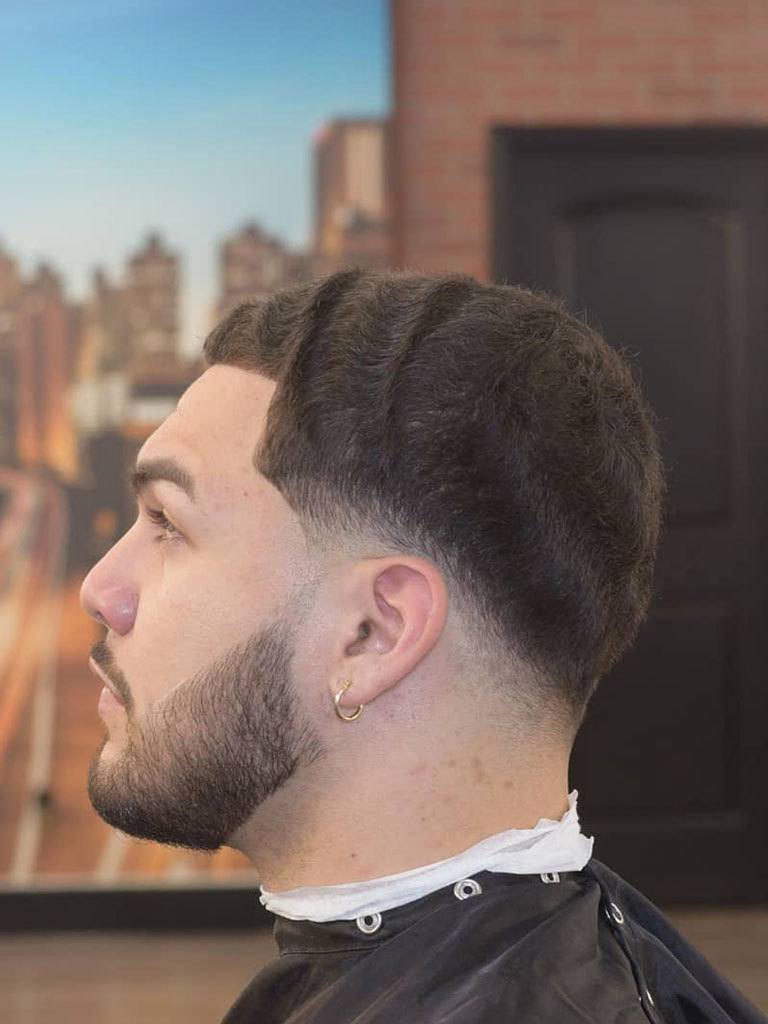 Take advantage of your natural wave with a shadow taper to show it off to best effect. It features a more gradual transition from long to short, creating a shadowed effect.
68. 360 Waves
Any barber will tell you that the best way to boost the look of finer hair is by adding texture. 360 waves are a popular way of styling black hair as the close cut and cool ripped effect make thinning less noticeable.
Man Bun, Anyone?
69. Shaggy Man Bun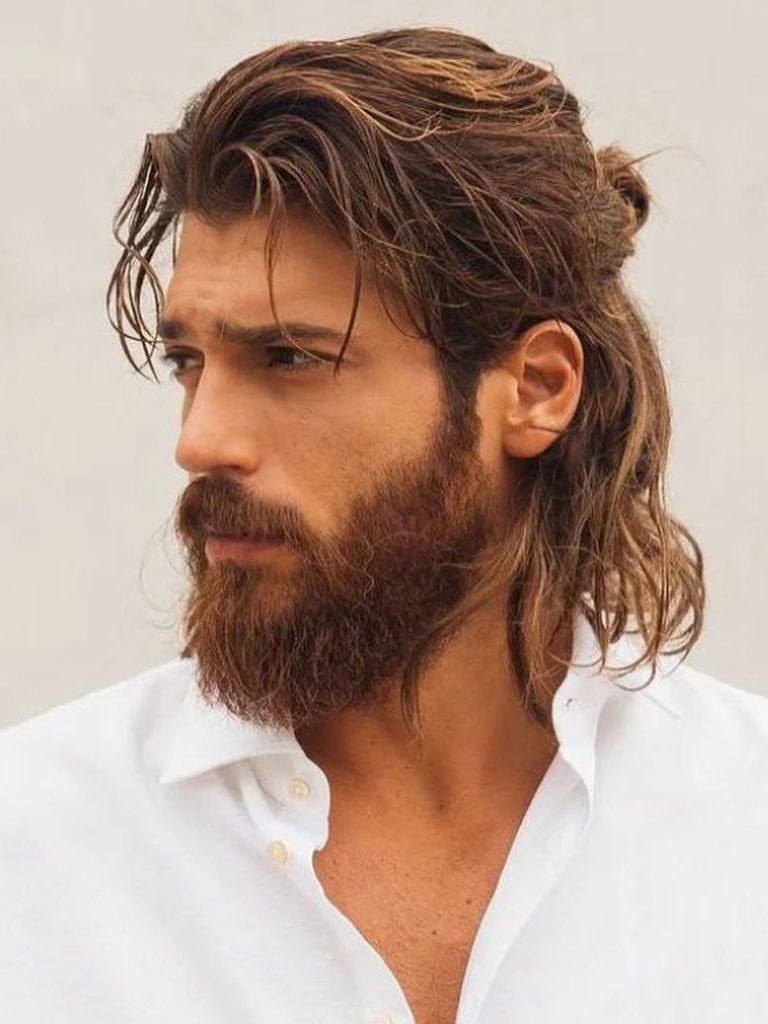 Over the past few years, few hairstyles for men have garnered as much popularity as the man bun. If your hair is long enough, why not give a man bun a try?
70. Asian Man Bun
Asian men are known for having typically straight hair, which can be an issue if you've also got thinning to contend with. Fine hair can look even thinner when it's super straight, so a tied back style like the Asian man bun can help make your hair look fuller.
71. Top Knot for Men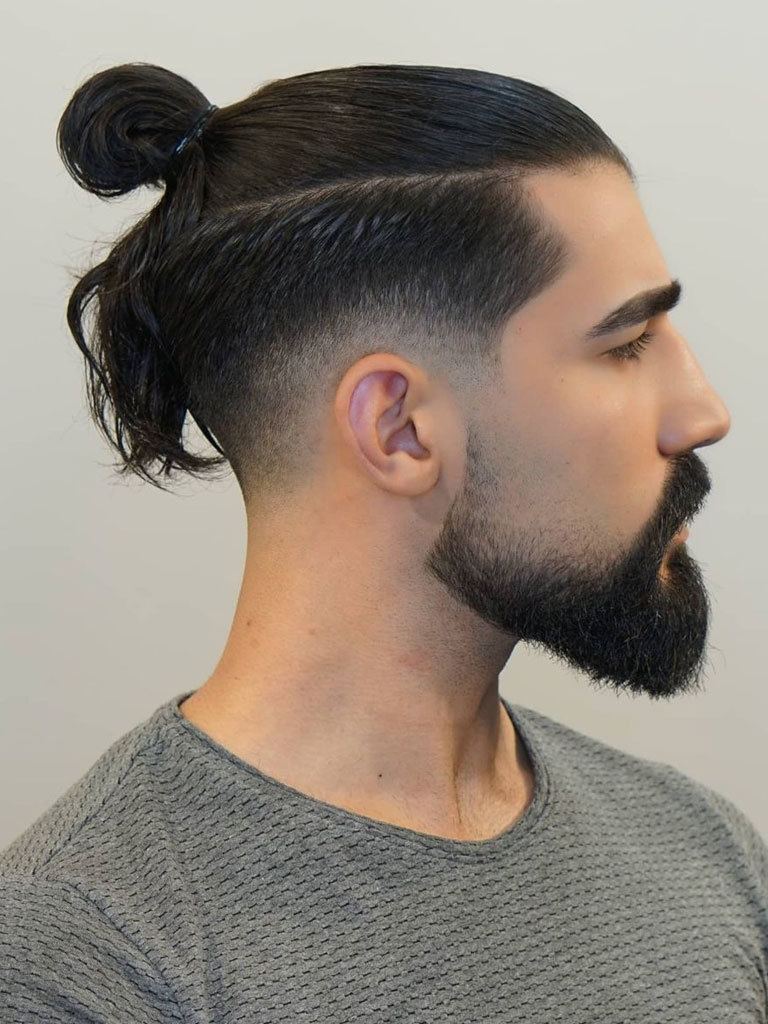 This look is a bit crafty. The topknot masquerades as a mullet, while the taper and fade ease beautifully into the groomed beard.
Play up your lengths, no matter how thin your hair, with a laid-back top knot for men and you'll always look good.
72. Man Bun and Beard
If you've got long hair, you'll be pleased to know that the man bun-and-beard combo is a great option.
73. Man Bun Fade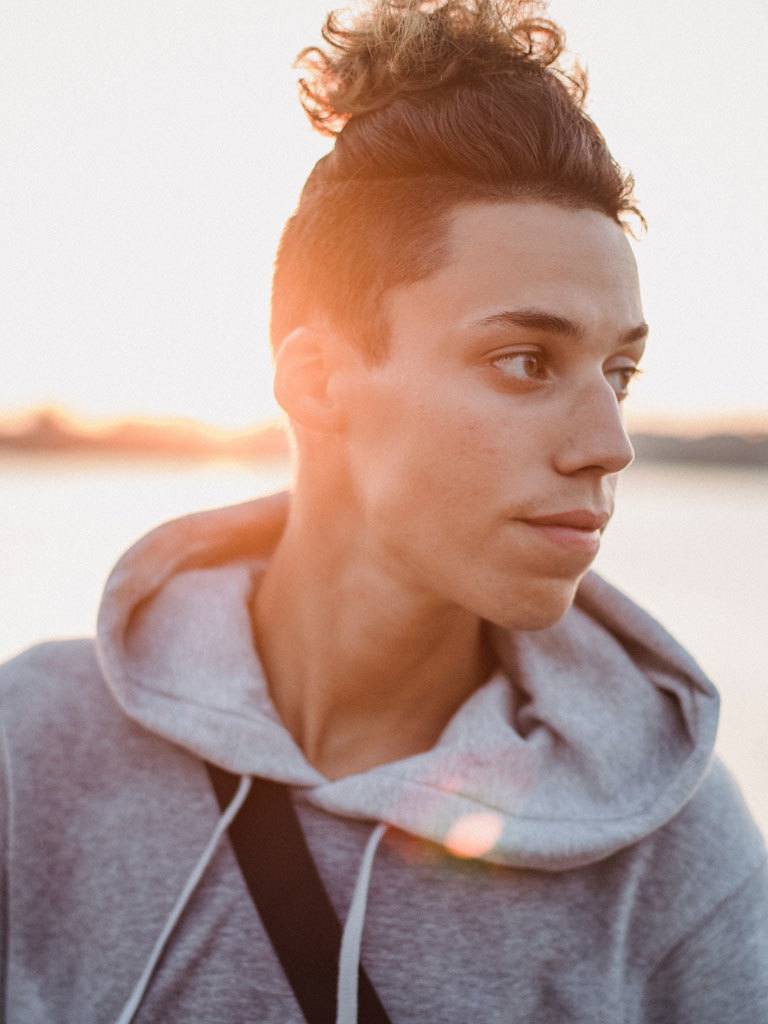 Another option is the man bun undercut, which combines the ease of a close shave with the styled up top knot.
Prev Article
Next Article
Article
Must-Try Products For Frizzy Hair: Men's Edit
Stop frizz in its tracks with some of our favourite products.
See article