3 Elegant wedding hairstyles for medium hair
Big day coming up? We've got you covered in the hair department.
Looking for elegant wedding hairstyles for medium hair? It may sound like it's neither here nor there, but medium hair tends to be a really versatile length to work with. So when it comes to choosing a style for your wedding, you can rest assured there are plenty of gorgeous 'dos to choose from that are also aisle-worthy.
But with such an overwhelming number of bridal hairstyles out there, where on earth do you start? Well, we were hoping to make your life a little bit easier by narrowing it down to just 3 amazing hairstyles for medium hair. Now all that's left to do is scroll down, pick a favourite and start practicing before the big day arrives!
3 Wedding hairstyles for medium hair
Lacy textured updo
Want to create a high impact updo that will stun your guests and add a touch of romantic glamour to the day? Medium hair can sometimes feel a little short to create voluminous chignon buns, but this intricately textured style adds plenty of body and definition, not to mention that extra va-va-voom!
To create this style, you'll first want to curl your hair using a small-barrel curling iron to create tight, small ringlets, starting from mid-length down to the ends. Remember to spray each section of hair with TRESemmé Runway Collection Get Sleek Creation Hairspray to help these ringlets hold their shape.
Next, gather your hair into a ponytail that sits just above the mid-point of the back of your head, and start creating small loops with each ringlet, pinning them to the back of your crown with bobby pins as you go. The pattern you create can be as messy or as uniformed as you like. Once all of the ringlets have been pinned into loops, spritz a generous amount of TRESemmé Runway Collection Get Sleek Creation Hairspray to make sure it stays, et voila!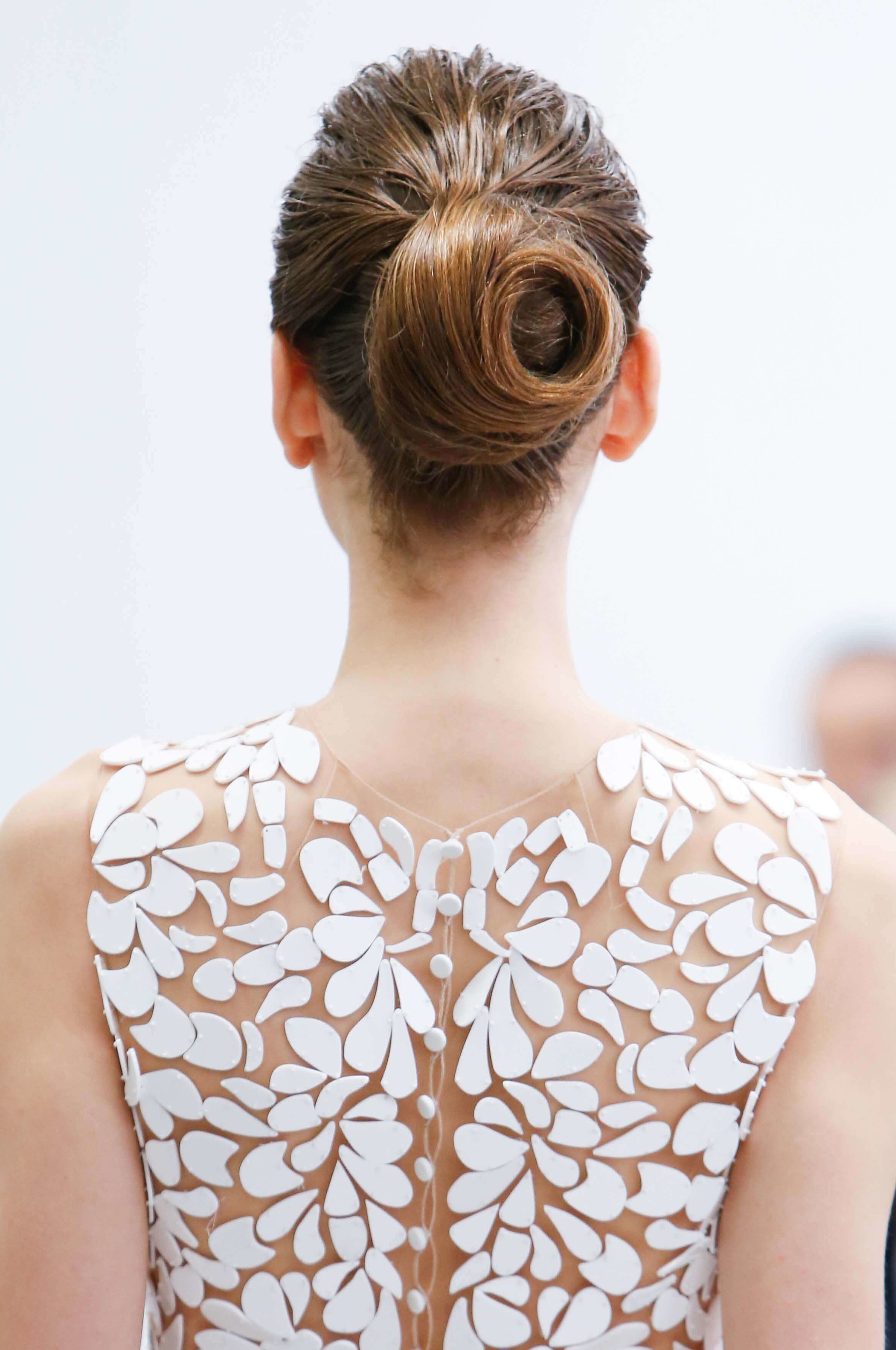 Smooth low knot
A simple low knot is one of the easiest, most elegant wedding hairstyles for medium hair, especially if you're planning to wear an angel-cut wedding veil, instead of a regular one. Sitting a little lower than a standard ballerina bun, this updo actually works a treat even if your medium hair's on the shorter side.
Comb your hair into a smooth low ponytail, creating small twists along the side of your head with little sections. Loop the hair up into a bun from underneath, and fasten the loose strands of hair in place with bobby pins. To finish, lightly spritz VO5 Smoothly Does It Tame & Shine Spray to help tame any flyaways and protect against frizz and humidity.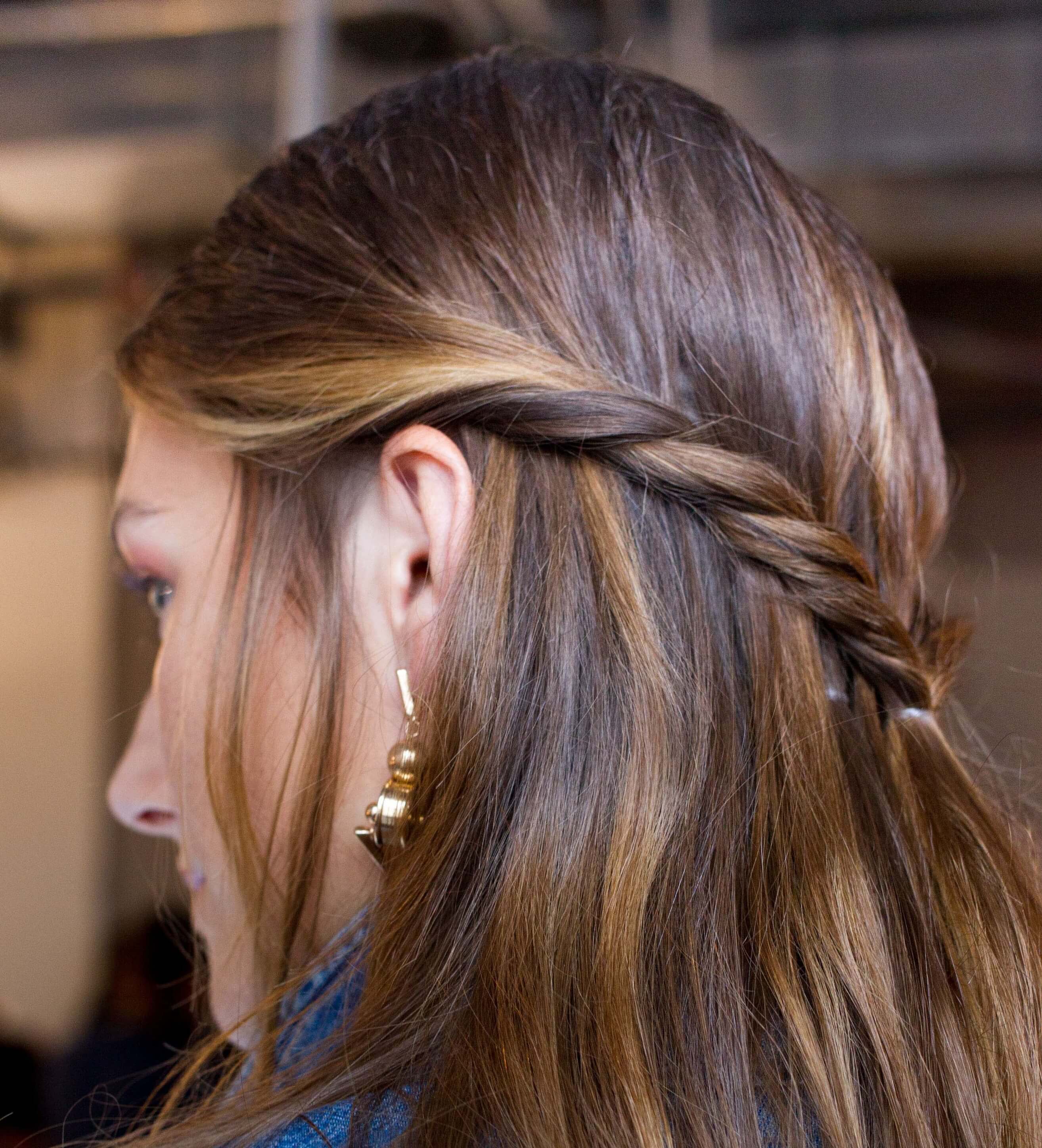 Twisted half updo
Can't decide whether to have your hair up or down for the big day? Half-up, half-down hairstyles for medium hair look wonderfully chic and stylish, while giving you the best of both worlds!
To create this look, start off with curly or wavy hair – if your hair already has plenty of texture, just scrunch in some curl-defining cream while it's still damp, or if your hair is naturally straight, use a Toni&Guy Glamour Jumbo Tong to create soft, loose curls. Then gather and twist two small sections from each side of your head above your ears before bringing them towards the back of your crown. Once you've reached the middle, tie them together with a clear elastic and take a small tress of hair to wrap around the base to disguise the joint. Lightly spritz with TRESemmé Perfectly un(Done) Ultra Brushable Hairspray and you're done!
So what did you think of our elegant wedding hairstyles for medium hair? Whatever you do, don't forget to share your favourite with us on Twitter!
Prev Article
Next Article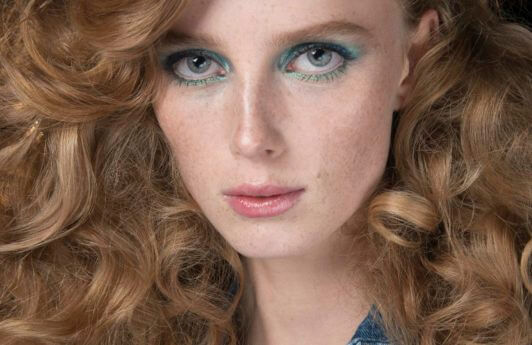 Gallery
6 Of the best haircuts for curly hair
Considering getting a curly haircut? We've got all the inspo you need!
See article