23 long hairstyles 2017 made popular
Stuck on which 'do to rock next? Want in on the latest hairstyles for long hair? Then come on in...
Want to know what the best long hairstyles 2017 offered us? If so, look no further. While we eagerly anticipate the styles that 2018 will bring, today we're looking back at our favourite long-haired looks from the year gone by! So, if you're on the hunt for new hairstyles for long hair, the past year's offerings are well worth bringing into the new year…
Whether you decide to test-drive the modern shag (one of the hottest 2017 long hairstyles!) or just want to know what the lengthy hair trends were, here are 23 looks you should totally still rock!
1. Space buns
At the 2017 Coachella festival, partiers picked space buns over flower crowns. Wondering why? Because they're easy to create and long-lasting with a dash of '90s grunge, of course!
Pair yours with braids in a half-up look and you've got yourself a 'do that's hard to beat.
2. The hun
When it came to long hairstyles, 2017 was all about the simple and cool hun (AKA the half-up bun). The best thing about this style? It's practically foolproof, and works on all hair types and lengths – just look at how amazing it looks on this box braid beauty!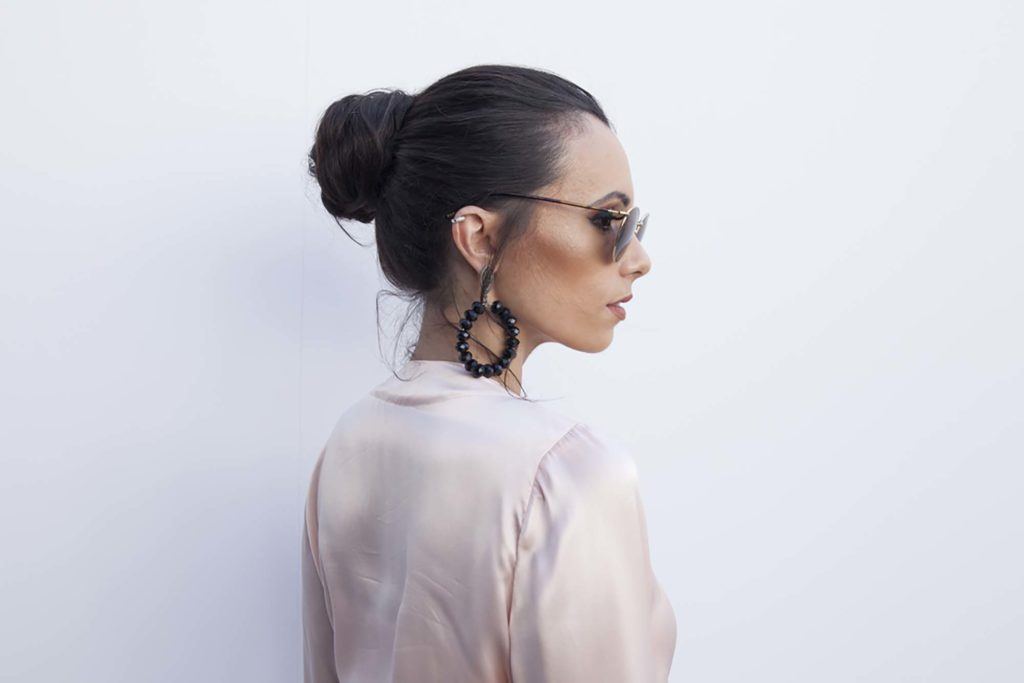 3. The polished bun
After a bun that looks sophisticated, yet takes seconds to achieve? We know it sounds impossible, but it's really not! This sleek and polished bun will be sure to keep you cool and tame flyaways.
Still not sure how best to get the neat bun of your dreams? Then follow our step-by-step guide, right here!
4. The loose braid
Want to recap what the most head-turning long hairstyles of 2017 were? Ones that'll show off your natural waves? Then prepare to fall in love with this whimsical low braided ponytail, perfect for ladies with long wavy locks.
5. Glam bouffant
Prefer to wear your hair down for swanky soirees and formal dinners? Then keep Gigi Hadid's mesmerising glam bouffant hairstyle she rocked in 2017 on your style radar.
Editor's tip: Remember to finish off your look with a healthy dose of the TIGI Bed Head Headrush Shine Spray and you'll soon have a mane that's utterly star-worthy. Gigi who?
6. Low ponytail
Want to experiment with new hairstyles for long hair? Try taking things down a notch and wear your pony low! This elegant and timeless look is great for anyone looking for a stylish, yet low maintenance hairstyle.
For a little twist on this everyday classic, wrap a few strands around your hairband to conceal it and secure it with a bobby pin. It's convenience and sophistication all rolled into one!
7. 'Cher hair'
When it comes to long hair, 2017 brought back Cher-inspired strands and it was one of our absolute faves. This sleek, Rapunzel-like hairstyle was since spotted on the likes of Kylie Jenner and Vanessa Hudgens, and is set to make even more of a splash as the year goes on.
8. Hygge hair
This new, wearable colour trend that rocked 2017 certainly perked up many a mane and it's called hygge hair.
From warm, golden blondes to fiery copper reds, you really can't go wrong with injecting some sun-kissed warmth into your 'do!
Editor's tip: Tempted to make your lengthy mane pop this season? Then if you choose a fresh new hue, keep your shade vibrant with a wash care system made especially for coloured hair, like the Dove Colour Care Shampoo and Conditioner.
9. Accent braid
Bohemian girls will be immediately drawn to the latest hairstyles for long hair, as they're packed with laid-back appeal! Featuring softly tousled waves with one simple plait at the front. Easy and cool? You can sign us up!
10. Half-up fishtail
Looking for fun, new hairstyles for long hair? A firm fan of the festival fishtail braid? Then try this pretty half-up, half-down fishtail hairstyle on for size – it's sure to tick all the hair boxes!
11. Parted bangs and waves
Hunting for long haircuts 2017 made popular? Well, parted full bangs were one of the hottest hairstyles about. This reinvented sexy and sophisticated look is less Rock 'n' Roll, incorporating a set of soft waves throughout.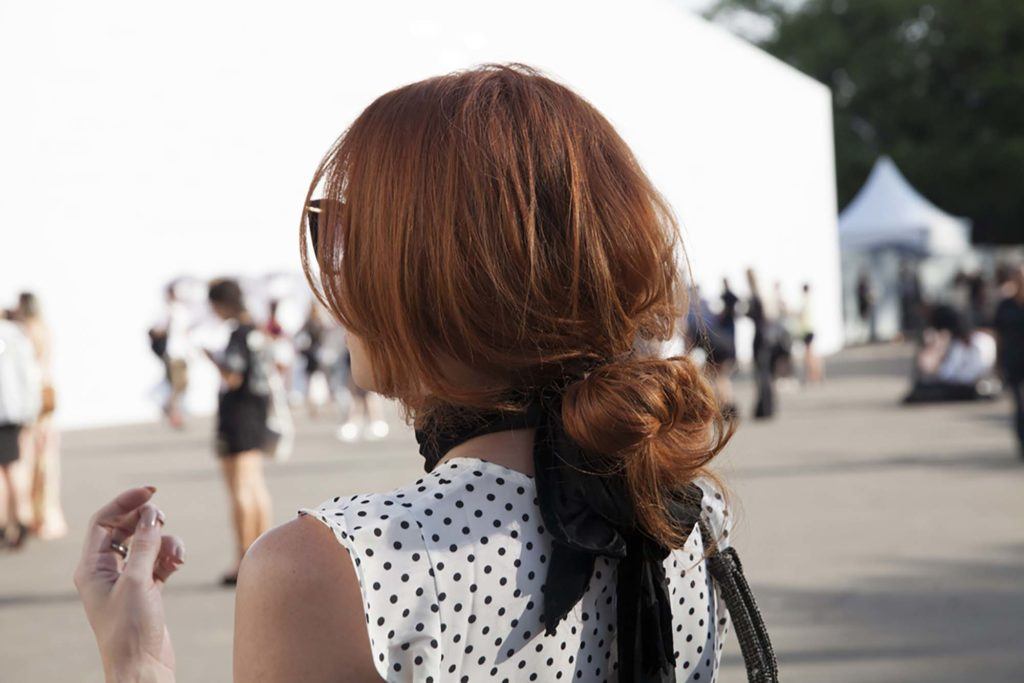 12. The undone bun
Slung low with a few tousled strands for an extra touch of romance, this was a sizzling updo in 2017, otherwise known as the undone bun. See? Long hair in 2017 didn't have to be complicated to look good!
13. Pink hair
Looking for a colourful style that was featured at festivals all summer? Then it has to be pink hair! If you have long locks of hair type, and aren't one to shy away from a bit of candy inspiration, then this sweet yet chic pink colour is worth rocking in the new year.
14. Big curls
Got big, bouncy curls that you can't bear to part with? 2017 showed us that going au naturel with our hair was definitely on the ticket! Sported by celebs like Rhianna, this look is bold, beautiful and seriously glam!
Not got naturally curly tresses but still want in on the fun? Then follow in the footsteps of Bella Hadid and go for a '80s-esque perm. Credit: @fentybeauty
15. The hidden rainbow
We loved the bright colour trends of 2017 and this style was one of our favourites. It's business on top and party underneath! This style was perfect for those occasions when you wanted to mix up your look, yet since they're worn underneath, can be concealed when you want them to be.  Credit: @glamhairbymarie
16. Ribbons
This pretty look will dress up a simple hairstyle oh-so easily. One of the loveliest long hairstyles 2017 featured, we at All Things Hair HQ have gone ribbon mad! Credit: @selenia24
17. Twisted updo
Now that winter is creeping in on us, you may be wonder how you can protect your strand while also having an on-point style, right? Well, for all you naturalistas our there, try doing the twist and getting twist braids woven into your mane. Credit: @_simplystasia
18. The wet look
Is it just us, or do most hair trends begin with the Kardashians! We first noticed the wet hair look when Kim Kardashian sported the 'do and has since been rocked by elder sis Khloe, too! We just loved how glam and sultry it looked. Credit: @princesstahmina
19. Unicorn hair
We loved the colourful hues that 2017 long hairstyles offered up and the unicorn styles has got to be one of our faves! Channel your inner mythical creature with the prettiest dye job around!
Yet what makes this looks so perfect for those with long locks, is that you can really create a cascade of fabulous colours that, when worn in braids, will burst through. Credit: @beautynpositivemind
20. Long sleek locks
Long haircuts from 2017 don't get much more chic than this fabulously sleek look! Super stylish and ultra flattering, this style is sure to take you into the new year with ease. Credit: @kyliejenner
21. Voluminous pony tail
Stuck for what to do with your long tresses? Go for a super stylish, voluminous ponytail, teamed with a French braid. One of the easiest 'dos you could rock, yet is glam enough to take you to any VIP events coming your way! Credit: @glamour_by_melissa
22. Halo braid and textured hair
We told you that braids were a big deal in 2017 – and when teamed with stunning textured tresses, you suddenly had yourself a truly unique 'do. Perfect for your next girls night out! Credit: @felicia.vashawn
23. Slicked back tresses
We saw slicked-back hair become on of the hottest trends of 2017 for both long and short locks!
Take a leaf out of Vanessa Hudgens' book and smooth your hair back at the front, then create some volume at the back. Simple and elegant! Credit: @vanessahudgens
Prev Article
Next Article
Gallery
Lengthy locks? 11 lovely looks that prove long straight hairstyles will always be stylish
The rise of Rapunzel-like lengths means that everyone is on the hunt for hairstyles for long straight hair. So, flick through our gallery for some instant A-list inspiration!
See article