Dreadlocks: Instagram and celebrity-approved hair inspiration and much, much more!
Find hair inspiration and everything you need to know about history-rich dreadlocks, right here. 
Whether you call them locs, dreads or jata, for most people, dreadlocks hairstyles do doubt conjure iconic images of Bob Marley, Hinduism and Rastafarians. But before that, dreadlocks had a long and lustrous past, documented by historians as a hairstyle worn by Ancient Greek warriors and Aztec priests.
As a result, dreads were traditionally considered a sacred hairstyle in relation to religious practices. Indeed, for many, not cutting their hair and letting it form into dreadlocks was a way of demonstrating their devotion to the specific religion.
So, what's the deal with dreadlocks?
Nowadays, dreadlocks are also favoured for their aesthetic. With people from all sorts of backgrounds and ethnicities choosing to don dreadlock hairstyles purely because they like the way they look.
Although, unsurprisingly, there's been some controversy surrounding the hairstyle, with Zendaya's faux dreadlocs causing a bit of a stir at the Oscars. A fact that may come as a surprise to many of you is that there are lots of different types of dreadlocks hairstyles. But essentially, the style is achieved by the intentional matting of hair to create a 'locked' form.
Free-form dreadlocks are dreadlocks that were created naturally; the locking process occurs when combing and brushing cease (don't be alarmed: hair washing still takes place). These dreadlocks are similar to that of Bob Marley's, and tend to vary in size and shape due to their organic formation.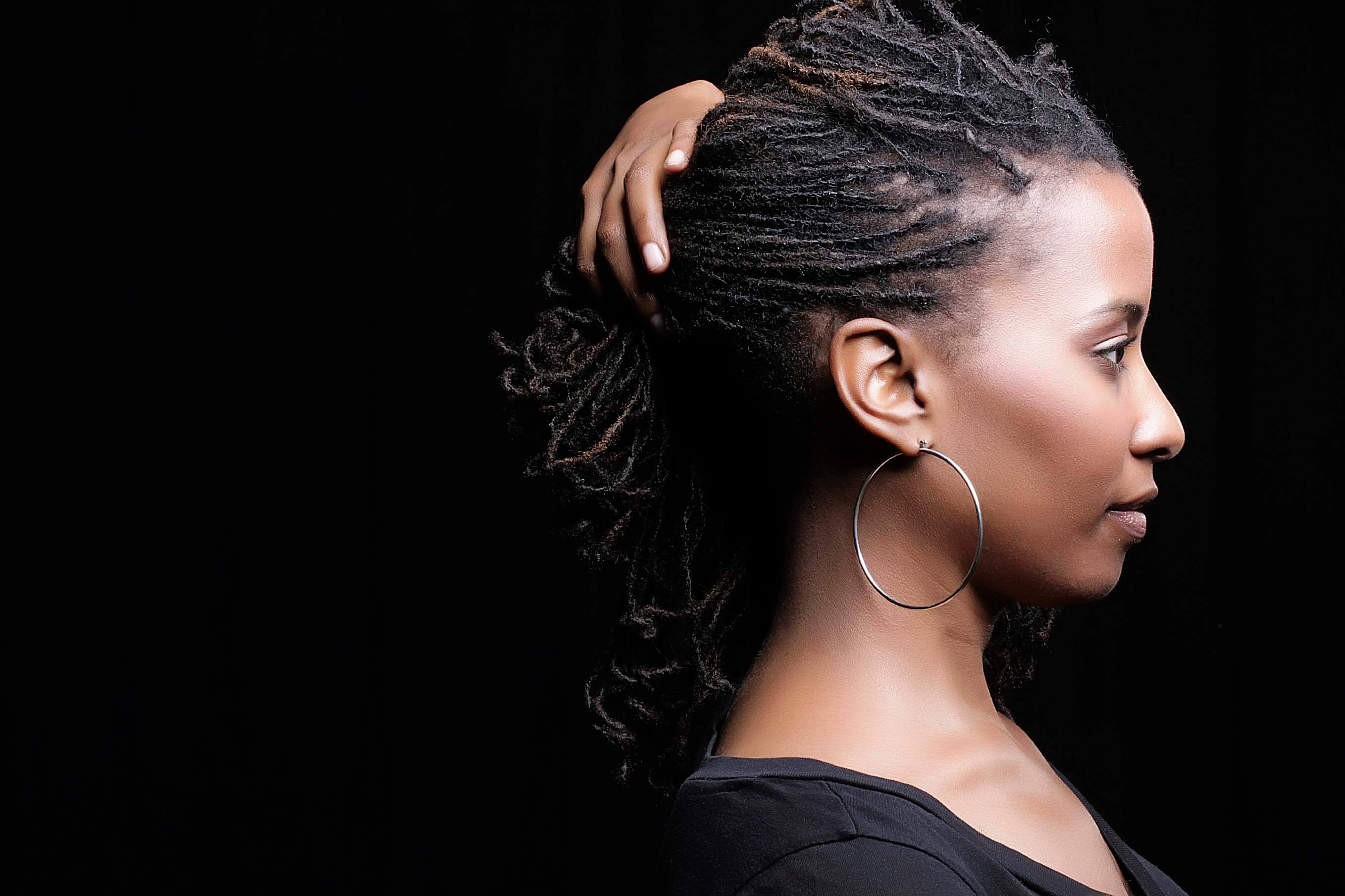 In contrast to freeform styles, there are formed dreadlocks, which are created by palm-rolling or finger-coiling the hair to encourage the strands to lock.
Another option is the controversial, interlocked dreadlocks, which are formed by using a small hooked tool that's essentially used to create a loc form through a looping and twisting action. This method is also sometimes used to tighten and tidy up new growth.
Alternatively, two-strand twists and braids can be used to create dreadlock hairstyles in kinkier, afro textures.
Looking for some hair inspiration? Sadly, the truth is that there aren't a huge amount of celebrities rocking real dreadlock styles these days, although the numbers are certainly growing. Lenny Kravitz and Jason Momoa's previously dreadlocked hair still serve as inspiration for many, but more recently, the Jamaican-German tennis-pro Dustin Brown has been catching everyone's attention with his game and his recognisable lengthy dreadlocks.
As for women? The ultra cool mother-daughter duo, Zoe Kravitz and Lisa Bonet, are often praised for their awesome twin-like dreadlocks. Those that love the look but feel uneasy about the long-term commitment, should look to Ciara, Jhene Aik Zendaya, whose faux loc styles serve as great inspiration for temporary dreadlock hairstyles.
For most people, the preconception that dreadlocks take a lot of time and upkeep is what holds them back from taking the loc plunge. But while the initial preparation and 'locking' of hair won't happen overnight, once installed, it can be very low maintenance. Just remember – for those opting for formed styles – to keep on top of locking your regrowth, which can be done at home or in a salon.
Faux loc styles: The celebrity edition
When Disney star-turned-singer Zendaya stepped out at the 2015 Oscars with a head full of amazing 'dreadlocks', we fell in love.
In honour, we're dedicating this entire post to the ladies who've rocked dreads the best. Just have a scroll for some red carpet-worthy, dreadlocks inspiration, and read below to find out why we love these particular looks.
Zendaya
Zendaya made headlines when she debuted her long, brown dreads on the 2015 Oscars red carpet.
While she was unfortunately subject to offensive slurs regarding her hair, the teen star hit back and proved that dreadlocks are not only a stylish hairstyle, but they're also empowering too.
For the event, she styled her hair into a cute half-up, half-down 'do with a deep sweeping fringe. She even accessorised her dreadlocks with some subtly hidden hair rings – so chic!
Nathalie Emmanuel
Game of Thrones star Nathalie Emmanuel is typically seen with a gorgeous afro while filming for the hit TV series, but when she's not working, she styles her hair into beautiful, long dreadlocks. If you're after some dreadlock inspiration, Nathalie is definitely one to look to!
Dreadlock styles: Instagram inspo
1. Thick braids
This pretty look only takes a few minutes to do, no matter your styling abilities! Just start by dividing your dreadlocks into two equal sections. Then, follow the traditional three-strand braid technique to create a plait in each section, before securing your braids with a large hairband. And you're done! Credit: @natslocs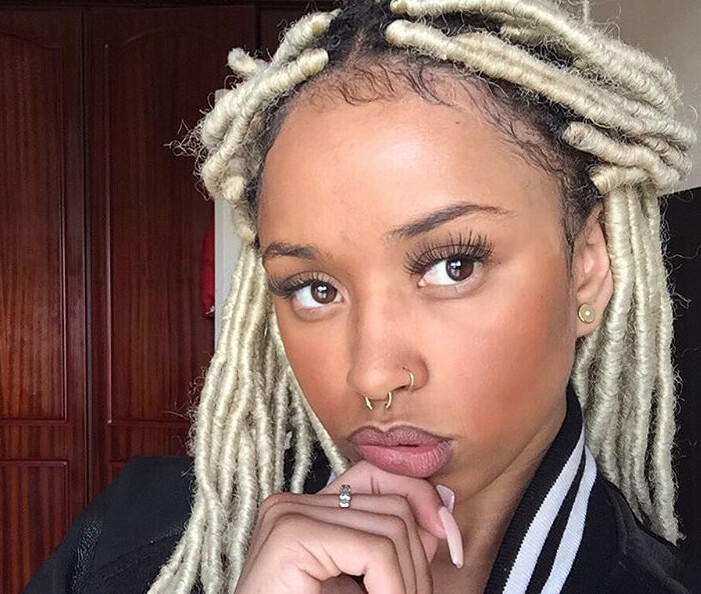 2. Hun (AKA the half-up bun)
Versatile, practical and attractive; what's not to love about this half-up bun? Start by dividing your mane horizontally into 2 sections, making sure that most of your dreadlocks are in the bottom one. Then create a ponytail with the top section and secure it with a hairband. To finish, twist it, wrapping it around itself to form a bun, and hold it in place, using a large hairband. Credit: @indianaifill
Editor's tip: Worried that this 'do might be a little harsh for your square or round-shaped face? Take a leaf out of Lisa Bonet's book and leave some of your dreadlocks out; it will help to frame and flatter your facial features.
3. Ponytail
Why not upgrade your classic ponytail by playing with its position? Just move your pony lower or higher and leave it loose – et voilà! You'll instantly have a brand new hairstyle.
To achieve this, sweep all your dreadlocks to the middle and secure your ponytail with a large, loc-friendly hairband. Credit: @sanuramusic
Article
Dreadlock goals! Nerissa Irving's Rapunzel-like hair
Long locs is an understatement!
See article