Short layered hair: Instagram inspiration
Short hair and layers? No, this isn't a dream!
Feeling a little bit restless with your short hair? In need of something to give your look a boost, without changing it completely? Well, don't fret, because we're here to help you with your hair dilemma. We've discovered 5 stylish Instagrammer's who are all sporting short layered hair (and totally owning it). Whether you've got a pixie crop, bowl cut or bob, we've got some inspirational pics to prove that layers are a go! So, have a scroll through the gallery above, and read below to find out all about the layered crops.
Short layered hair inspiration
Don't be downhearted if your bob has grown out and become a little limp and lifeless, because there is a simple solution – get some layers cut in, of course! These don't have to be too short either: simply ask your stylist to cut you some long layers that fall approximately 1-2 inches above the longest piece of your bob.
Style your layered hair into soft, tousled waves by using a curling wand to accentuate the different hair lengths, and giving them a spritz of the Toni&Guy Casual Sea Salt Texturising Spray (£7.49*). This will pump up the volume and give you the lovely lived-in texture that this layered look needs.  Credit: @vivalahairrr
To give your pixie crop a roughed-up flare, add in a set of choppy, short layers. Ask your stylist to snip into the ends of the strands on the top of your pixie crop, so that the hair gradually fades out on the sides and back of your head. This will help to accentuate the height on top and give a more styled finished.
To work this look like a pro, take a small amount of VO5 Texture Soft Moulding Wax (£2.99*) and warm it up in the palms of your hands. Then, apply it to the top section of your hair by running your fingers through your strands, twisting them in different directions as you go. You'll be left with an edgy, rock'n'roll mane! Credit: @princessstiefel
For Khloe Kardashian-inspired hair, opt for a bleach blonde bob with shorter, choppier layers worked in around your face. Have the layers start a little higher up (from around the middle of your hair) and opt for them to be cut bluntly, and not softly.
To really ooze some Hollywood vibes, style your hair into a deep side parting, and create some textured, beachy waves with the Toni&Guy Glamour Jumbo Tong. Trust us, you'll be giving Khloe a run for her money! Credit: @micahgianneli
Who said that bowl cuts weren't cool? Not us, that's for sure! Draw inspiration from this Instagrammer and opt for a layered bowl cut with an edgy undercut. This look works amazing well if you have a long or oval face shapes, as the width from the sides will provide some necessary balance.
Style your layered hair by encouraging it to fall forward and into long bangs. You can do this by straightening all your hair in a forward fashion, or using some VO5 Soft Moulding Wax to help set your strands in place. Credit: @prettyfacesxo
If you're not a fan of full fringes, why not try your luck with a long, side-sweeping one? Start by getting some extra choppy layers of varying length, cut into the top of your pixie crop. When asking your stylist to put in your a fringe, be very specific about the length at which it is cut – it should fall approximately near the bottom of your ear, so it needs to be quite long!
Once your gorgeous fringe has been created, style your layered hair all to one side, to create a sweeping effect (you can do this by straightening your hair in the same direction). Finish with a spritz of Toni&Guy Casual Flexible Hold Hairspray (£7.49*) to help hold your mane in place. Credit: @sarahb.h
Still searching for that ideal short look for your mane? Then head over to our Short Hairstyles page – it has all the latest trends, as well as expert tips and tricks to help you make the most for your locks!
*RRPs are Unilever suggested retail prices only, it is at the discretion of the individual retailers to set the actual price.
Prev Article
Next Article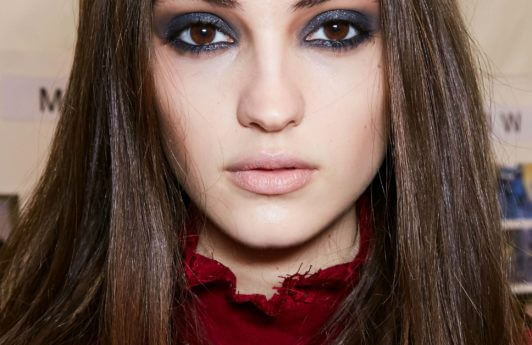 Gallery
5 Long layered haircuts that suit just about everyone
Step this way for your New-Year-New-You look!
See article