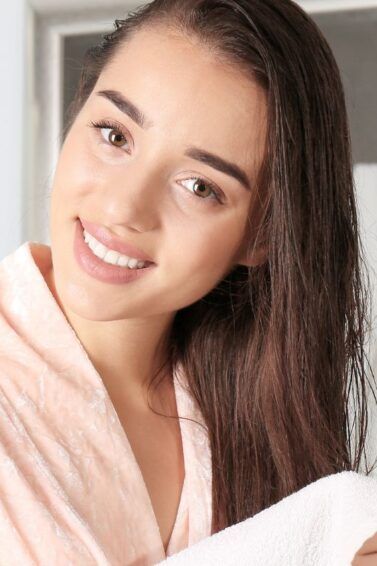 5 DIY Ways To Remove Hair Dye At Home
Facing a hair colouring mishap? Don't panic, we can safely show how to remove hair dye at home, without using any bleach. Whether you're a hair colour devotee who wants to try a new shade, or you've just had a D.I.Y hair colour disaster, these five easy methods are all you need to help you naturally remove hair dye.
5 Ways to Remove Hair Dye From Hair
Ready to remove dye from your hair? Just try any of these methods, below. Keep in mind, they work best if you try them directly after dyeing your mane. If you've got semi or demi-permanent colour, these techniques will effectively help you remove it from your hair.
These D.I.Y hair dye removal hacks are quite drying, so make sure to use moisturising and damage repairing hair products alongside anything suggested, to keep your mane in tip-top condition. Also, remember that this process is gradual and will not work immediately!
Method 1. Dandruff Shampoo and Baking Soda
We recommend this dynamic duo for those who recently dyed their hair. The technique requires some baking soda and a dandruff-focused shampoo. Baking soda is a natural cleaning agent, which makes it the perfect product to use to remove dye without bleaching your strands.
A mixture of dandruff shampoo and baking soda should be strong enough to help lift your hair dye, without drying out your strands. Use equal parts of both ingredients and leave the mixture on in the shower for about 5-7 minutes before rinsing it out.
Repeat this method for a few days or for as long as needed.
Method 2. Use a Clarifying Shampoo
The next tip comes straight from Unilever In-House Stylist Bailey Pope. Bailey recommends using a clarifying shampoo to slowly wash off hair dye at home, although it can be a potentially "brassifying" process.
"I would recommend using clarifying shampoos to gradually lighten/remove colour. People usually don't understand colour principles and will be surprised by "brassiness" when lightening/removing colour due to the natural undertones of each level of colour. When people use clarifying shampoo too often, it'll strip natural moisture from the hair and make it dry and rough," she says.
Editor's tip: Looking for a cleansing shampoo to add to your hair routine? Try the TRESemmé Replenish & Cleanse 2-in-1 Shampoo + Conditioner! Not only will it help refresh by removing impurities, but it will give your mane added body and natural shine.
Method 3. Dish Soap and Shampoo
Another way you can remove hair dye? With dish soap and shampoo, of course! Warning: it can be a little drying to your strands. Take about 5 drops of dish soap and add it to a quarter-sized amount of your shampoo. Use this concoction for 2-3 days to slowly remove the hair dye and see some results.
If this is your method of choice, it's important to use a moisturising shampoo and conditioner duo, like the Dove Daily Moisture Shampoo and Conditioner, with a repairing hair mask, like the SheaMoisture Jamaican Black Castor Oil Strengthen & Restore Hair Treatment Masque.
.
Method 4. Vitamin C With Hot Water
Yes, you read that right! As well as helping boost your immune system, Vitamin C also has amazing hair-stripping properties. All you need to do is add between 5-10 tablets (depending on your hair length) together in a bowl. Then, add hot water and crush with a spoon to make a thick paste.
Apply the paste to wet hair, then let it sit in your hair for 1 hour. Rinse out the paste thoroughly, then shampoo and condition your hair as you normally would.
Method 5. Vinegar Rinse
If you're looking to purposefully cause colour fade, try using plain white vinegar. This will work in the same way the Vitamin C paste does, as the acidity in the vinegar will help break down your hair dye.
For this method, you'll need to mix vinegar with warm water. Then, you'll need to douse your hair with the mixture and allow it to soak for 15-20 minutes. Rinse it out and continue with your usual wash routine. You can repeat this process several times if needed.
If you're wary about removing hair dye at home, the only real solution is for you to wait it out!
Prev Article
Next Article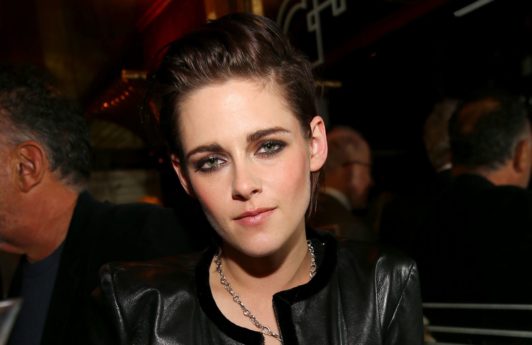 Article
Kristen Stewart is unrecognisable with dramatic new blonde buzzcut
She looks totally badass!
See article