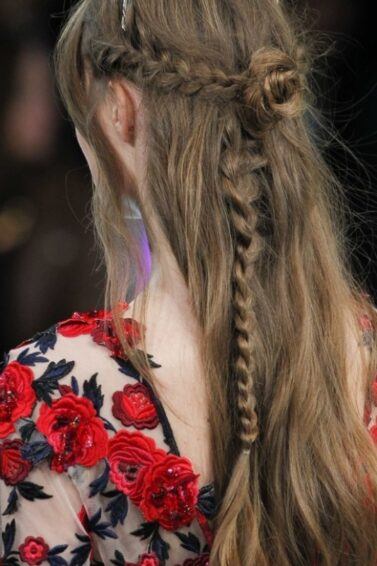 30 Half-Up, Half-Down Prom Hairstyles You'll Want To Wear Every Day
Be it on the catwalk, red carpet or Instagram, half-up, half-down hairstyles are everywhere. And guess what? Most of them are totally workable for prom, too.
Keep scrolling to see — and screenshot — the gorgeous half-up, half-down prom hairstyles that we guarantee will make you prom queen.
Half-Up, Half-Down Knot
Up first, the easiest half-up, half-down hairstyle around: the half-up knot.
Though it takes minutes to achieve (grab a section of hair in the back, split it into two and tie the parts into a knot), it still looks prom-perfect.
Editor's tip: Use a few drops of TRESemmé Keratin Smooth Shine Oil before styling for silky and frizz-free tresses.
Half-Up, Half-Down Braid With Flowers
When it comes to half-up, half-down prom hairstyles, braided ones, like this one, never fail to charm — especially when you pair them with beachy waves and weave flowers into them. Credit: @amberfillerup
Short Half-Up Braid
In this double tap-worthy example, this prom queen has gone for a half-up braid hairstyle that features loose curls, instead of waves.
This lovely 'do also shows you don't need to have flowing locks to make an impact. Credit: @schoenzauberei
Editor's tip: It's important to protect your tresses against heat damage, so make sure to use a heat defence product like the TRESemmé Heat Defence Spray.
This spray gives hair up to 230°C heat protection (the highest temperature most styling tools go up to), so you don't have to worry about stressing out your strands while you're creating your style.
Curly Half-Up Style
Curly half-up, half-down prom hairstyles are great for curl queens who want a pretty 'do that want to show off their defined curls in style. Credit: @missmaggiepops
Half-Up Hair Bow
If you choose to forgo hair accessories, this half-up, half-down hair bow hairstyle might spark your interest, as it will make your mane the accessory. Credit: @missysueblog
Editor's tip: Finish your loose curl styling with the TRESemmé Curl Definition Mousse, that will keep your hair in place while creating gorgeous locks.
Half-Up, Half-Down Ponytail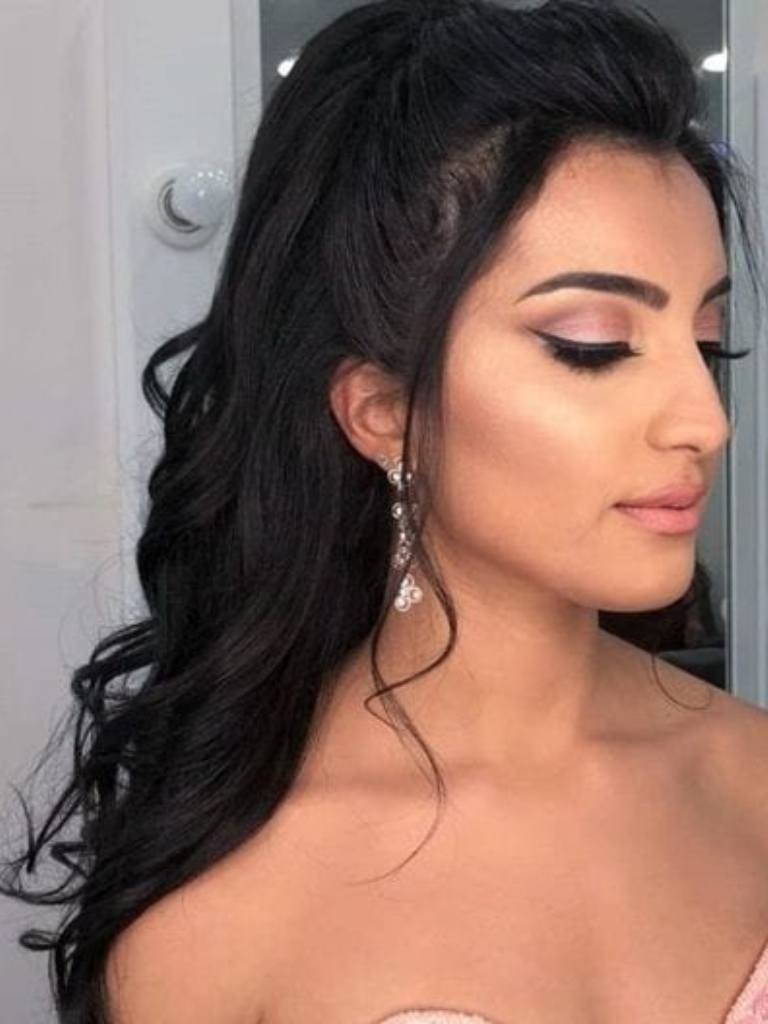 Looking for half-up, half-down prom hairstyles that'll allow you to rock a pretty ponytail, too? Try out this Ariana Grande-inspired 'do!
With lush curls and a few romantic tendrils at the front, you'll be sure to make an unforgettable entrance. Credit: @filizhair
Glam Half-Up, Half-Down Waves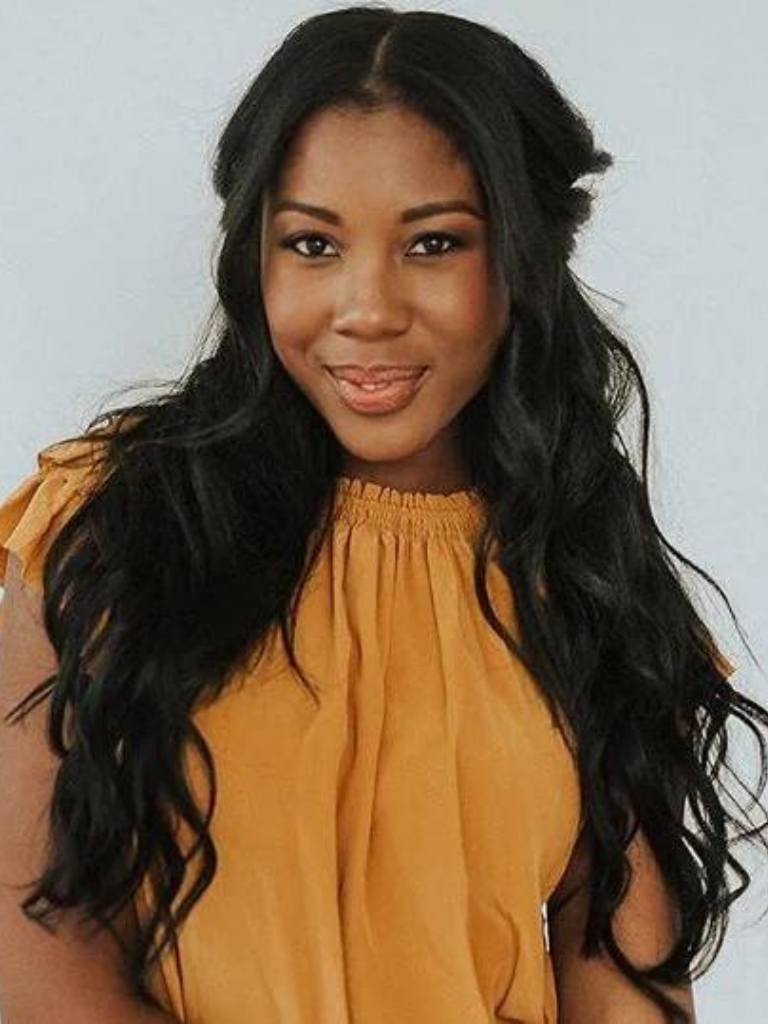 There's nothing wrong with taking a cue from the red carpet and rocking classic Hollywood waves.
But if you really want to give them a prom-worthy twist, try fashioning them into this elegant, modern half-up style. Credit: @bfbhair
Half-Up, Half-Down Rose Braid
If you've selected yourself a sweet floral ensemble for your prom night, matching it with a flower-inspired 'do might just earn you enough style points to win the crown.
Not only is this half-up rose braid one of the most gorgeous bun hairstyles around, but it will also trick everyone into thinking you're a styling whizz.
Celtic Rose Buns
If one rose isn't enough, you can easily amp your mane up with three Celtic rose buns. Three times the bun, three times the charm, eh?
Half-Up French Twist
If you're after something less flowery and fancier, this half-up French twist has got you covered.
And if you're less confident in styling, mastering how to do a classic French twist with our easy tutorial will make it a breeze to get this look. Credit: @k8_smallthings
Half-Up, Half-Down Waves
In need of a face-flattering look? Then, this is the prom hairstyle you've been waiting for.
With these soft, face-framing waves and a half-up plait, you'll be channelling major Charlie's Angels vibes.
Sleek Half-Up, Half-Down Hairstyle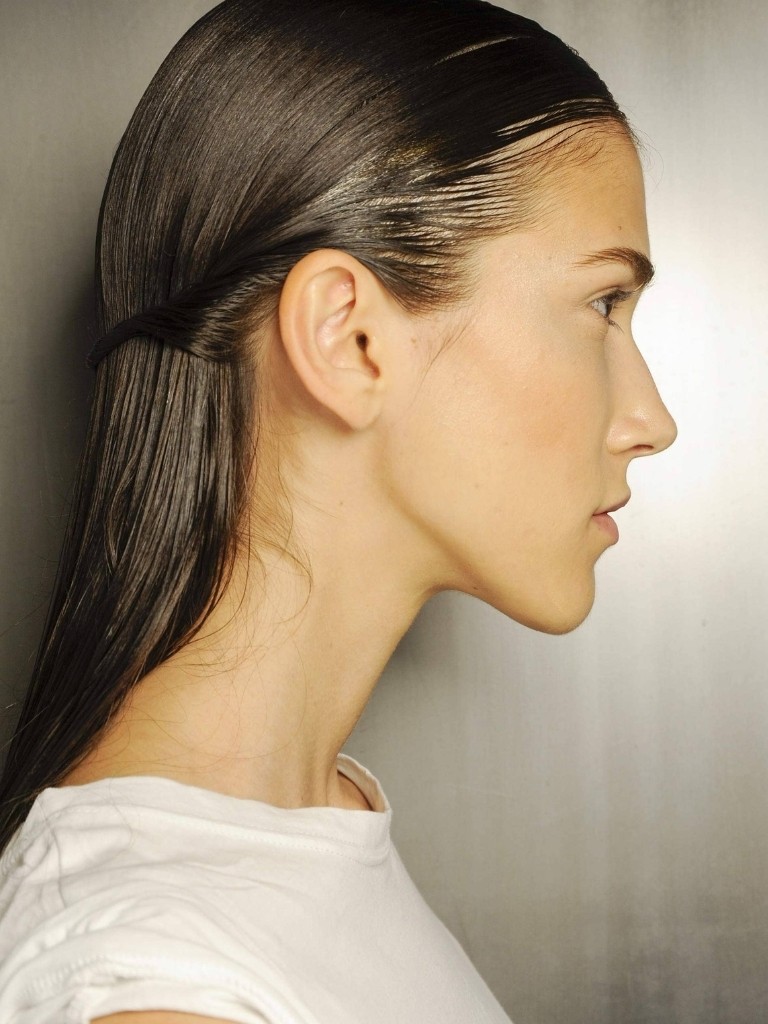 On the opposite end of the trend spectrum is this sleek, wet-look 'do. This look makes for a simple yet sophisticated upgrade to your everyday half-up style.
Romantic Half-Up, Half-Down Hair
Oh, Tory Burch, you steal our hearts time after time with your romantic hairstyles. And we have to say, that this half-up style is destined for prom.
With its face-framing wisps and loose beachy waves, this lovely look is the complete recipe for success.
Half-Up Heart Loop
Don't have time to wash your long mane? Messy prom hairstyles, like this cute half-up heart loop, work best on second-day hair and requires minimal effort to recreate.
The best part? We've spotted Blake Lively pulling it off, so it's got major style points. Credit: @kassinka
Floral Hair Clips
Think outside the box this prom season and turn the traditional half-up, half-down look into a work of art. How? By pairing your 'do with a floral accent piece, of course.
Half-Up, Half-Down Fishtail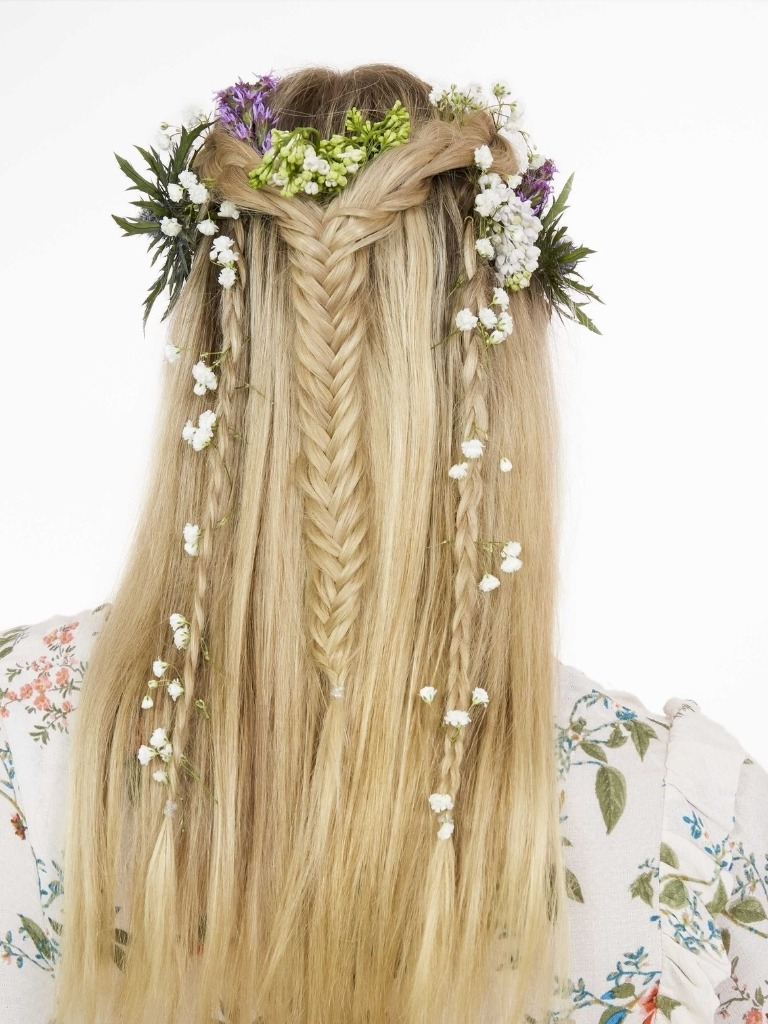 When floral clips don't quite cut it, you should consider trying out real flowers. Our favourite combo? This half-up, half-down fishtail braid with baby's-breath and other colourful blooms.
Half-Up Headband Tuck
Wondering how to stylishly keep your thick, curly locks under wraps? Don't fret, because there are lots of half-up, half-down prom hairstyles that won't compromise on a single ounce of style.
And this beautiful half-up headband tuck from is absolutely ideal. Not only will it give off loads of vintage glamour, but it will also let you channel your inner Juliet.
Woven Half-Up Twist
We're pretty much suckers for any hairstyle that can be done in less than 15 minutes and still look flawless — take this dreamy woven half-up twist hairstyle for example.
Honestly, with a bit of twist action and some bobby pins, you'll be on the path to prom queen-worthy tresses. So, what are you waiting for?
Curly Half-Up Twist
Can't get enough of twisted half-up, half-down prom hairstyles? Well, here's another one you won't regret adding to your style radar: the curly half-up twist.
Half-Up Curly Bouffant with Ribbon
When you combine a bouffant hairstyle with luscious curls, you get the dreamiest combo ever: an elegant curly bouffant.
To give this classic look a modern edge, pair it with a black ribbon and just watch as the compliments come pouring in.
Half-Up Bardot Ponytail
This is what happens when you cross a half-up ponytail with Bardot-worthy texture. But if you're going to give this voluminous 'do a try, don't forget: the messier, the better. Credit: @ulyana.aster
Waterfall Braid
You've seen pretty waterfall braids take over Instagram and Pinterest, but are you willing to slay this style in real life for prom? If so, our step-by-step tutorial is all you need.
Half-Up Unicorn Braid
What we love most about this magical half-up, unicorn hairstyle is the fact that it gorgeously combines two trends in one.
Here, a centre parting braid (AKA a unicorn braid) and a half-up looped pony join together to create a fashionable, envy-inducing prom style. Credit: @hairbymadisonamenta
Sleek Half-Up Bun
If polished half-up, half-down prom hairstyles are more your vibe, you'll love this sleek half-up bun hairstyle.
To really make a style impact, keep the rest of locks straight, so that the focus is on your perfect bun. Credit:@franckprovostparis
Curly Half-Up Bun
What better way to make an entrance than with a head full of bouncy curls styled into a half-up bun? Just don't forget the swanky earrings, will you? Credit:@jewejewebee
Half-Up Crown Plait
Ready to crown yourself prom queen? Then, you'll need to learn how master this impressive, long-lasting crown plait hairstyle. And guess what? We've got a tutorial on the look. Credit:@taylor_lamb_hair
Editor's tip: No matter what half-up, half-down prom style you decide to create, generously spritz your final 'do with the TRESemmé Freeze Hold Hairspray. Not only will this seal in your style but it will also leave your tresses glowing!
Pinned Half-Up Braid
This one is for the ladies who need another reason to go short for the big event. By pinning back half of your hair into a braid, you'll be able to show off your new cut in the coolest way possible. Credit: @xandervintage
Accent Braid
Add a little edge to your prom dress with a pretty accent braid, complete with pearl hair accessories.Credit: @jenniferbehr
Tiara Hairstyle
If there's a time and place to wear a tiara hair accessory, it's prom. The best way to it? By tucking it into a half-up bouffant, of course. Credit: @leletny
Headband Braid
When it comes to quick half-up, half-down prom hairstyles, one of our faves is this boho-approved headband braid. Before you get major mane envy, here's how to do a braided headband.
Prev Article
Next Article