21 Easy Hairstyles for Greasy Hair To Try At Home
Got naturally oily hair? Does your day-2 hair look a bit greasy and you don't want to wash your locks that often? Or, maybe washing your hair isn't an option on busy mornings while you're working from home? Don't worry, you can enjoy an extra 30 minutes in bed and get inspired by these easy hairstyles for greasy hair that we've rounded up for you.
From grease-fighting braid hairstyles to cute updos, there's bound to be a hairstyle here that'll help you magically conceal grease and give you the confidence to have a great hair day at home.
Messy Bun
A messy bun is a perfect hairstyle to turn to. Not only does this easy-peasy style emit tonnes of off-duty vibes, but it also masks any greasy roots. Bonus!
Scarf Bun Updo
You've got the messy bun down to a T, so now it's time to dress it up with a pretty printed scarf. With so many colourful scarves to choose from, you'll never have a dull-looking bun again. See? Hairstyles for greasy hair really are a breeze!
Editor's tip: Worried your bun won't hold? Ensure your locks stay put and protect them against frizz with the TRESemmé Extra Hold Hairspray.
Sleek Bun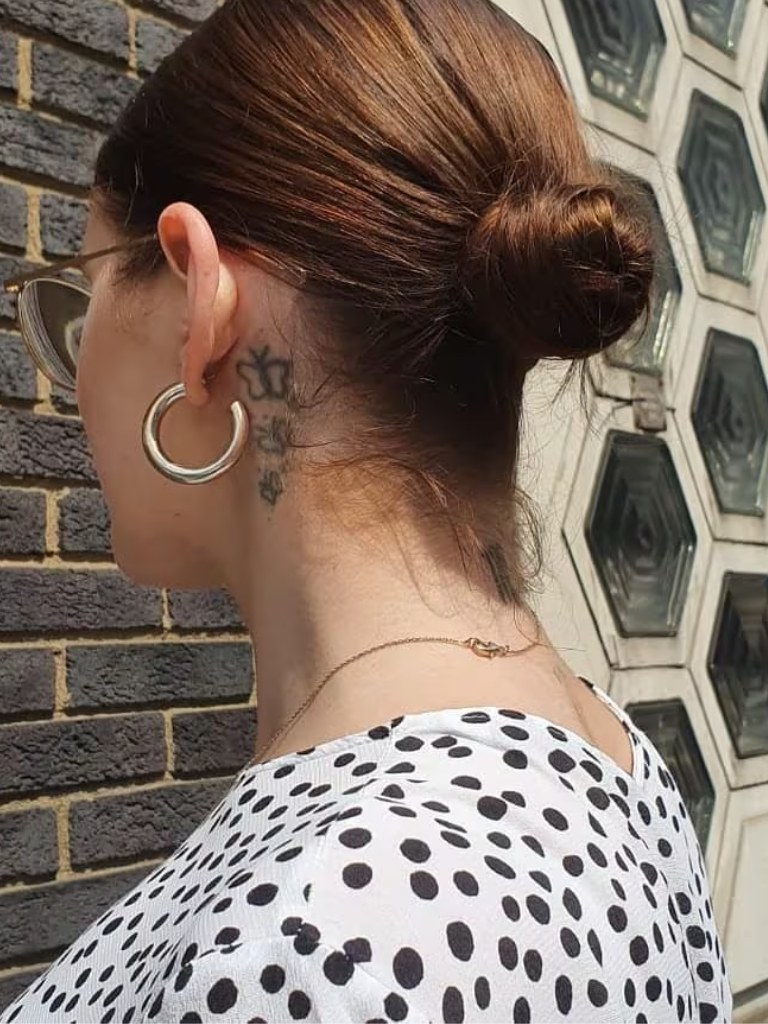 Not all hairstyles for greasy hair need to be messy! You can make the most out of your greasy tresses and use your natural hair oils to create this Kim Kardashian-worthy low bun.
Slick Bun With Slides
To take your slick back up a few notches, add some cute hair slides into the mix! This will give your at-home look a stylish edge.
Boxer Braids
Whether you call them cornrows or boxer braids, when it comes to hairstyles for oily hair, these pretty plaits have totally got your back.
Editor's tip: To tackle greasy hair, we always reach for the TRESemmé Replenish & Cleanse 2-in-1 Shampoo + Conditioner that removes excess oil, product build-up and heavy residue that can weigh your hair down. Plus, it conditions the hair too!
Hair Accessories
Want to cleverly conceal greasy roots? Dress up your hair with as many hair clips as possible and just watch as those around you call your 'do a masterpiece.
Scarf Wrapped Hairstyle
Take advantage of third or fourth-day hair with this scarf-wrapped updo. This a great look for times when you want to add a dash of vintage glam to your look, all without having to spend hours styling your mane. Sign us up!
Messy Ponytail
We know, we know: ponytails aren't always the most exciting of hairstyles! However, this grease-busting one is anything but ordinary. This sultry style actually works better on lived-in locks and makes the perfect go-to for a last-minute date night hairstyle.
Half-up Braid Hairstyle
Braids always help distract away from the look of greasy hair, so don't be afraid to mix things up and try this cute half-up braid hairstyle.
Sleek Looped Ponytail
A slick, looped ponytail is the perfect go-to hairstyle for those who don't have time to wash their hair but still need it to look work-appropriate for their video calls.
The Hun
Looking for hairstyles for greasy hair that'll allow you to show off your locks and also keep oily roots concealed? Well, the half-up bun (AKA the hun) is here to answer all your hair prayers. A favourite with the glitterati, this fail-safe style will make you look like an off-duty model.
Root-Concealing Headband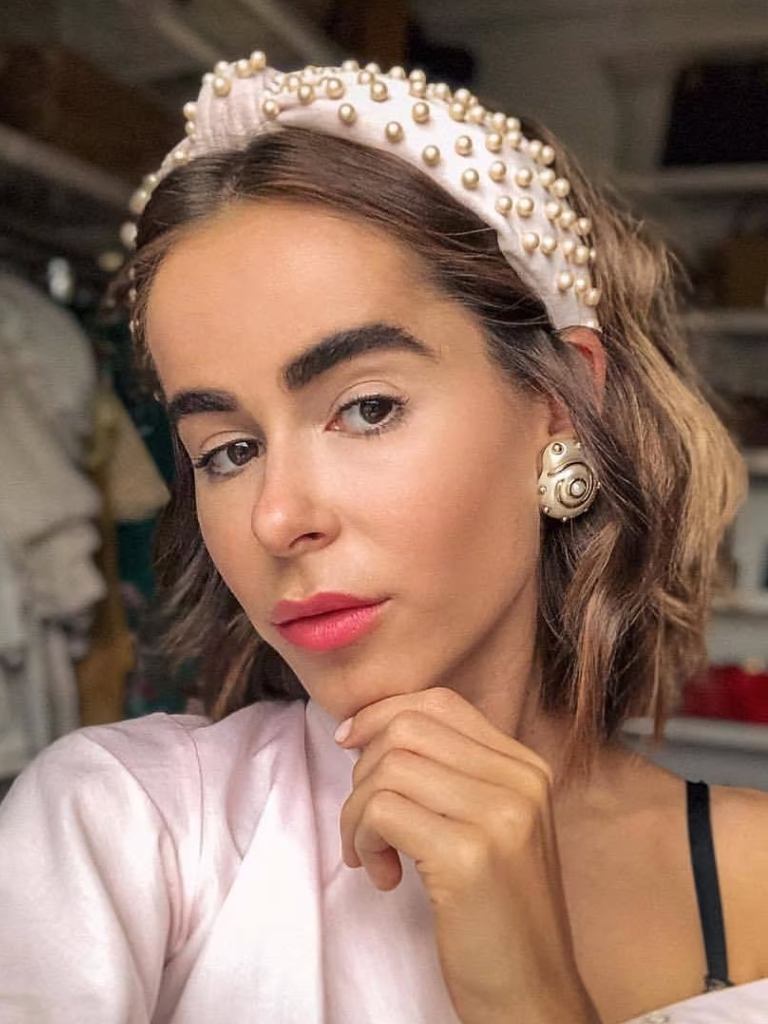 One of our favourite greasy hair hacks? Using a dazzling headband hair accessory, like this one, to conceal your roots and distract from your unwashed strands.
Twisted Double buns
Greasy hair holds braids and twists the best, so to make the most out of the texture that comes with days-old hair, try this stylish hair hack. Perfect for festivals and work, these cool-girl twisted low double buns will ensure you have a good hair day.
Crown Braid
Impress your friends (while also keeping greasy hair at bay!) with this super-cute, dreamy crown braid. This pretty hairstyle is versatile, works amazingly well for all sorts of occasions and can be easily achieved too. Come on, let's get weaving.
Braided Fishtail Ponytail
You can never go wrong with a classic fishtail braid. It's another effective plait style that will help you tackle oily hair (in the most stylish way possible!).
Cap Hair
Trust us: caps are a greasy-haired girl's best friend, as they disguise greasy roots at the top, and keep you looking stylish and cool! It's a win-win situation.
Braids for Short Greasy Hair
It's sassy, it's sweet and it's perfect for ladies with greasy, short hair. So go ahead, and sport a Sienna Miller-inspired half-up braid hairstyle, now – it's the stuff boho-hair dreams are made of.
Undone Ponytail for Long Greasy Hair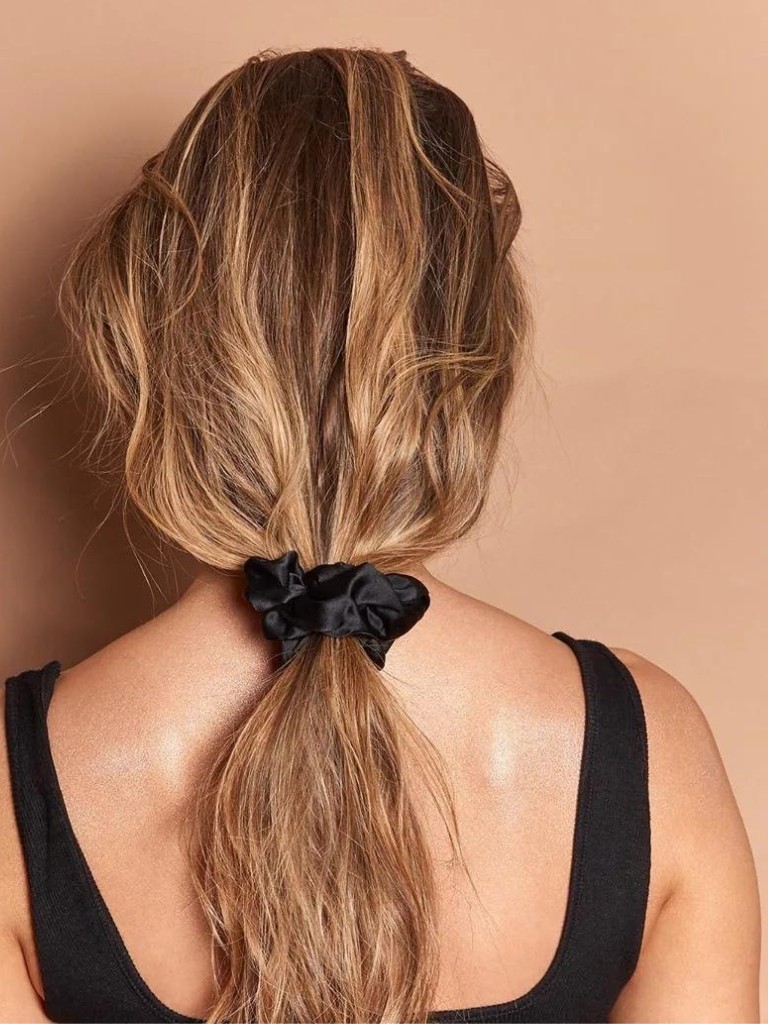 Make long dirty, unclean hair look runway-worthy by sweeping them into this low, loose ponytail, complete with a cool scrunchie.
Pull-Through Braid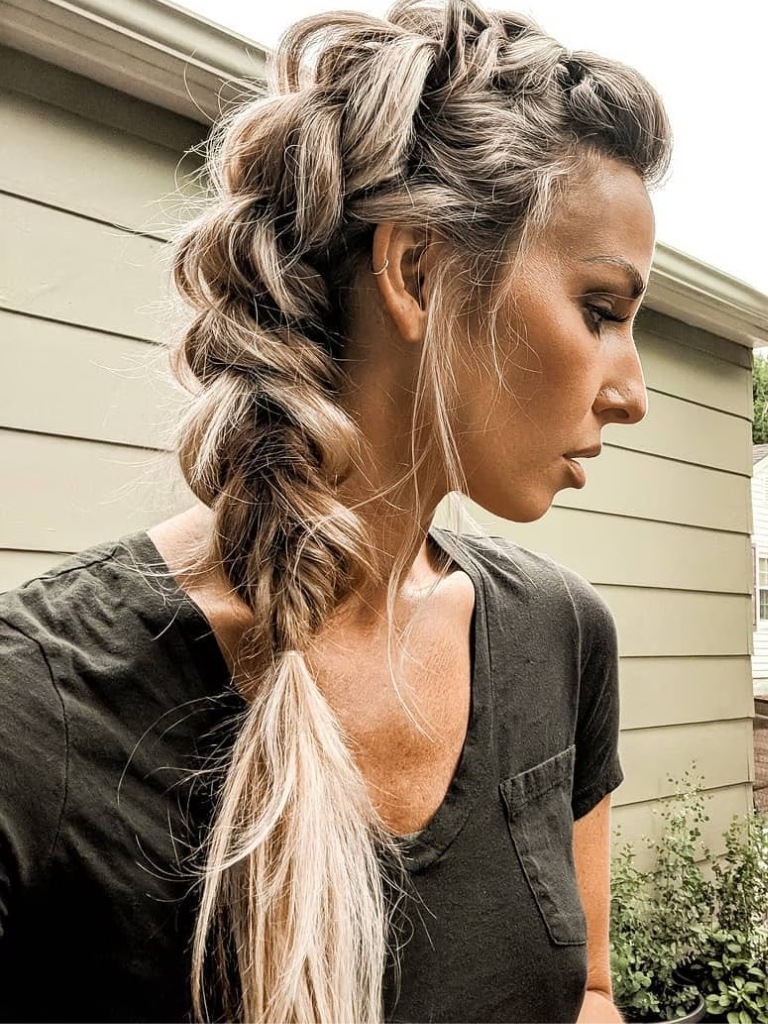 You're going to pull through every greasy hair day stylishly, especially with this cute pull-through braid hairstyle in your mane life.
Bouffant Bun
Looking for hairstyles for greasy hair that'll give you enviable volume? Then prepare to fall head over heels for this textured bouffant bun, that we spotted on this mega-babe.
Prev Article
Next Article
Gallery
Lengthy locks? 11 lovely looks that prove long straight hairstyles will always be stylish
The rise of Rapunzel-like lengths means that everyone is on the hunt for hairstyles for long straight hair. So, flick through our gallery for some instant A-list inspiration!
See article