Violet hair celebrity inspiration: 7 Ways to work the look
7 Bold and beautiful 'dos coming up!
From mermaid tones and neon colours, through to pastel and rainbow hues, this year has seen a wealth of fun and innovative hair colours take hold of the world's top trends lists. But if you've tried all of the above looks, and are now after your next colour fix, you should definitely give serious consideration to rocking violet hair this season!
Now, you may think that violet hair isn't the most exciting of hues, but it is, in fact, surprisingly versatile – meaning you can rock it regardless of your skin tone, natural hair colour, or hair type! So if you're thinking of jumping aboard the #violethairdontcare bandwagon, check out these 7 celebrity-approved ways to work the look.
7 Celebrities who have rocked violet hair
Katy Perry
Katy Perry has been an advocate for violet hair for quite some time now, and firmly proves that this vivid hue looks super-chic on dark locks! This sophisticated take on the trend manages to be vibrant, stylish, and effortlessly understated, all at the same time. How, you ask? Well, it's all thanks to Katy keeping her roots darker and working the violet tones in an on-trend ombre effect.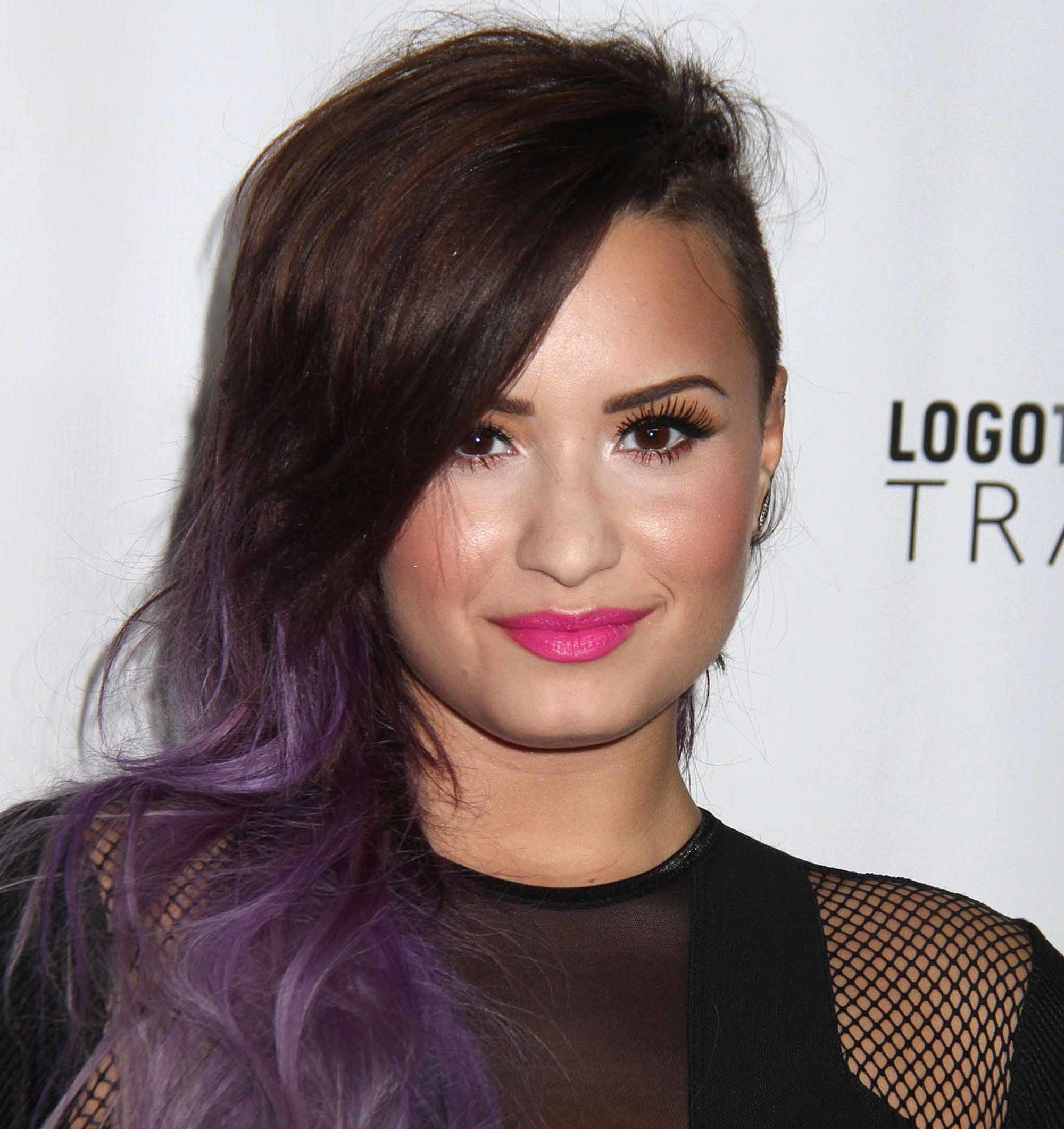 Demi Lovato
Just like Katy, Demi Lovato loves a violet hue, and has given her take on the look an edgy twist, by shaving one side of her hair and working the violet tones with a slightly grey finish. The combination of these hair tones means that she has encapsulate 2 of this season's hottest trends, in one super-cool hair colour! Well played, Demi, well played.
Jessie J
Feel like going to the whole hog with your violet hair? Then take a leaf out of Jessie J's book and work your chosen hue in to a vibrant bob – seriously, this look is sure to command the attention of the entire room! But what makes this variation so great, is that the rich, deep violet tones add bucket loads of shine to her super-chic blunt cut.
Nicole Richie
How could we possibly leave Nicole Richie out of our violet hair list? After all, she is known for her soft, pastel lilac hair, yet has recently upped the ante with this lively take on the look. With her tresses pulled back into a sleek updo, and with some on-trend choppy bangs, Nicole makes every 'do feel fresh and new!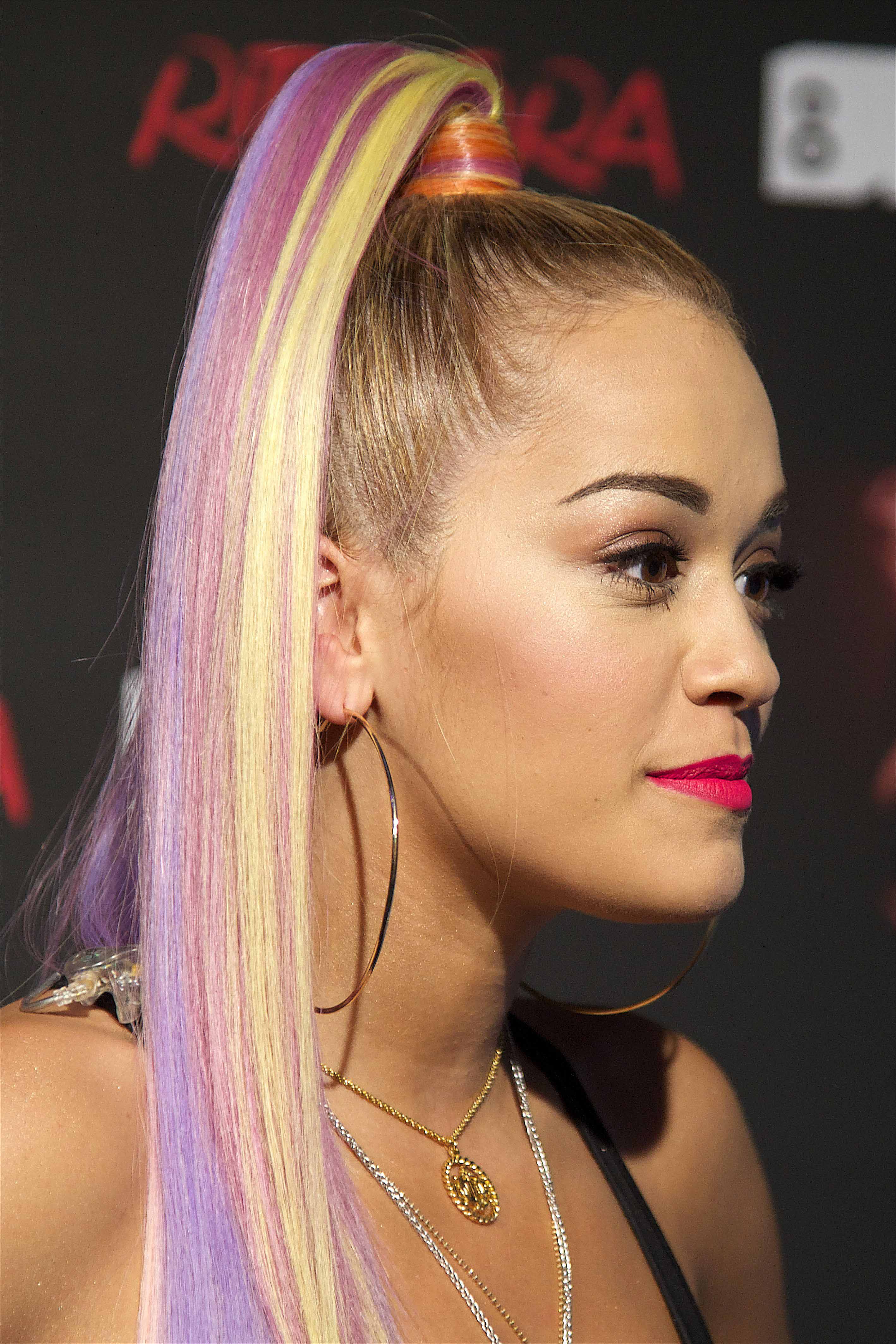 Rita Ora
Don't worry if you don't want the commitment of dyeing your entire head just one colour, because you could always follow in the footsteps of Rita Ora and work your violet hair with a mix of pastel hues in a high ponytail! This striking ombre look is perfect for ladies with luscious long locks, and proves that bold violet hues look just as incredible against blonde hair, as they do against dark.
Alesha Dixon
We are forever turning to Alesha Dixon for style inspiration, since she seems to switch up her look every other week! And even though she has opted for some bold looks in the past, when she stepped out with this violet-toned wavy bob. Keeping her roots their naturally dark colour, Alesha also worked in some delicate pink tones to her look, for a multi-dimension edge to this 'do!
Sheridan Smith
Do you like to walk on the wild side? Then Sheridan Smith could be your new hair style hero! Her punk-inspired mohawk has been given a bright and feminine twist with the addition of violet, baby blue, and silver tones. Her ultra short hairdo makes the perfect backdrop to work a pair of dazzling droplet earrings and bold makeup choices!
Editor's tip: If you're considering opting for a brilliant violet hair hue this season, don't forget to use a wash and care duo that's been specifically designed for coloured hair, like the Dove Colour Care Shampoo and Conditioner. This amazing wash and care duo will ensure your colour stays vibrant for longer!
Loved all the incredible violet hair looks rocked by these famous faces? Then you are going to adore all the other stunning 'dos over on our Hair Colours page, where you can find all of the hottest new hues and best colour trends from the beauty world!
Prev Article
Next Article