Little Mix's Perrie Edwards' hair is now pastel pink!
And we're totally loving it! 
Little Mix star Perrie Edwards is always one of the first to experiment with fashion-forward braided hairstyles, cuts and colours. Over the years, the 23-year old singer has dyed her hair blonde, blue, lilac and silver, and now, Perrie Edwards' hair is pink! Yeah, total mermaid hair goals…
Perrie Edwards' hair's got us going pink with envy
Mega-babe Perrie isn't one to shy away from bright hair colours. In fact, she's actually opted for the pink in the past (we're talking way back in 2013). However, the two rosé hues are pretty different: a few years ago, her pink hair was super bright, but now, her mane features a more subtle bubblegum pink ombre, which starts from around her brows, down to the tips; her roots have been left dark to create an edgier, more sultry effect.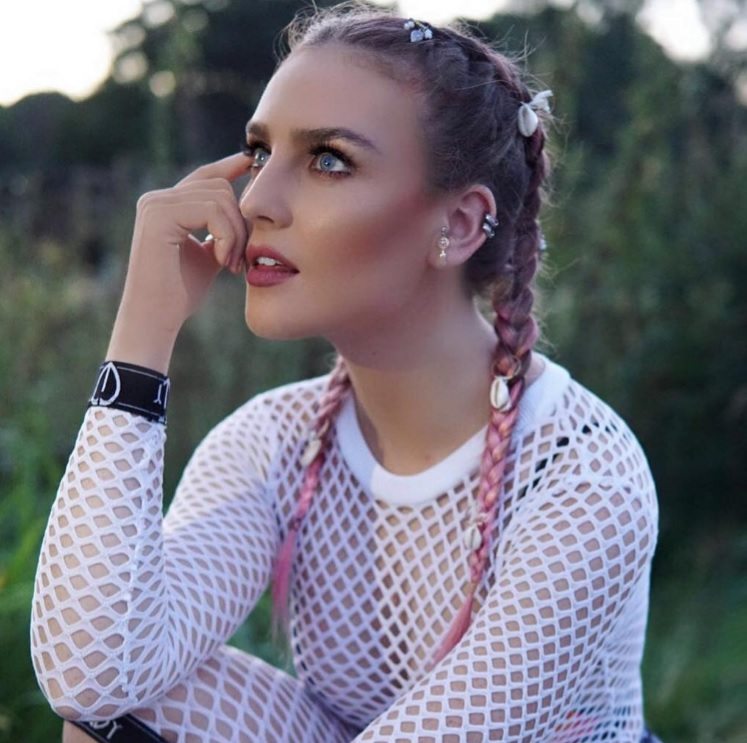 The Little Mix singer debuted her new hair transformation on Instagram, posting three pictures wearing a white mesh top. Our absolute favourite is the pic above, where Perrie Edwards' pink hair has been styled into two uber double braids.
If you've checked out our braids page, you'll know that double braids are enjoying a style revival right now. Plus, we love how she accessorised her braids with super on-trend, boho hair rings, some edgy earrings and a Kardashian-worthy contour. The perfect look for this season's festivals, if you ask us!
Now, while we love all of the star's hair hues, we really hope that her pink locks are here to stay. What do you think of Perrie Edwards' hair?
See how the Little Mix girls styled their hair for Glamour's 2016 Women Of The Year Awards here.
Prev Article
Next Article