7 Top Permanent Silver Hair Dye Images to Inspire
Upgrade your mane membership to silver grey hair, pronto!
Remember when we predicted that silver blonde hair would be the colour to covet this season? Well, it seems like the mane gods are working in our favour, because everyone who's anyone is reaching for permanent silver hair dye.
Disclaimer: though it is 'permanent', it doesn't actually last forever and will eventually wash out! So if you've always dreamed of getting a striking silver hair colour, you can take the plunge and rest assured.
But what if it won't work with my complexion, we hear you cry? Well, we've found 7 stars who prove that silver grey hair colours work for everyone — now there are no more excuse not to try it!
1. Classic silver blonde hair
This almost-white grey 'do that we spotted on Kim Kardashian West is a stunning take on a traditional platinum dye job. But aside from it's brilliance, the best thing about this hue is that works a treat on pale and olive skin tones!
So, to join the ranks of the glitterati and shine bright this season, you'll need a shimmering silver mane like Kim K. We're sold!
2. Pearl silver grey hair + pixie cut
Lucky enough to have a pixie cut? Well, since you're already rocking a daring cut, why not pair it with a daring colour to match?
As Cara Delevingne shows, this striking pearly silver hair colour gives her cut an extra feminine edge, as it exudes a tonne of elfin vibes. We can't wait to see you pull it off!
Editor's tip: Want to know how to make your silver hair colour shimmer? Just apply a few drops of the TIGI S Factor True Lasting Colour Oil through your lengths and watch as your locks begin to gleam!
3. Golden silver-grey hair
Not only is Zoe Kravitz' golden silvery mane great inspiration for those with olive and darker complexions, but she also shows us how easy it is to glam up box braids.
This champagne-hued silver hair colour brightens up Zoe's complexion like a dream and is definitely a winner in our books. Thanks for the #hairinspo, Zoe!
4. Pearl silver blonde highlights
Can't muster up the courage to get a full-on 'permanent' silver hair dye job done? Getting pearl silver blonde highlights done (a la Shea Marie) is a great way to test the waters and see if you like it!
So, if you're after a more office-friendly take on the silver hair colour trend, this look is destined for you and guaranteed to turn to heads.
5. Dark silver grey hair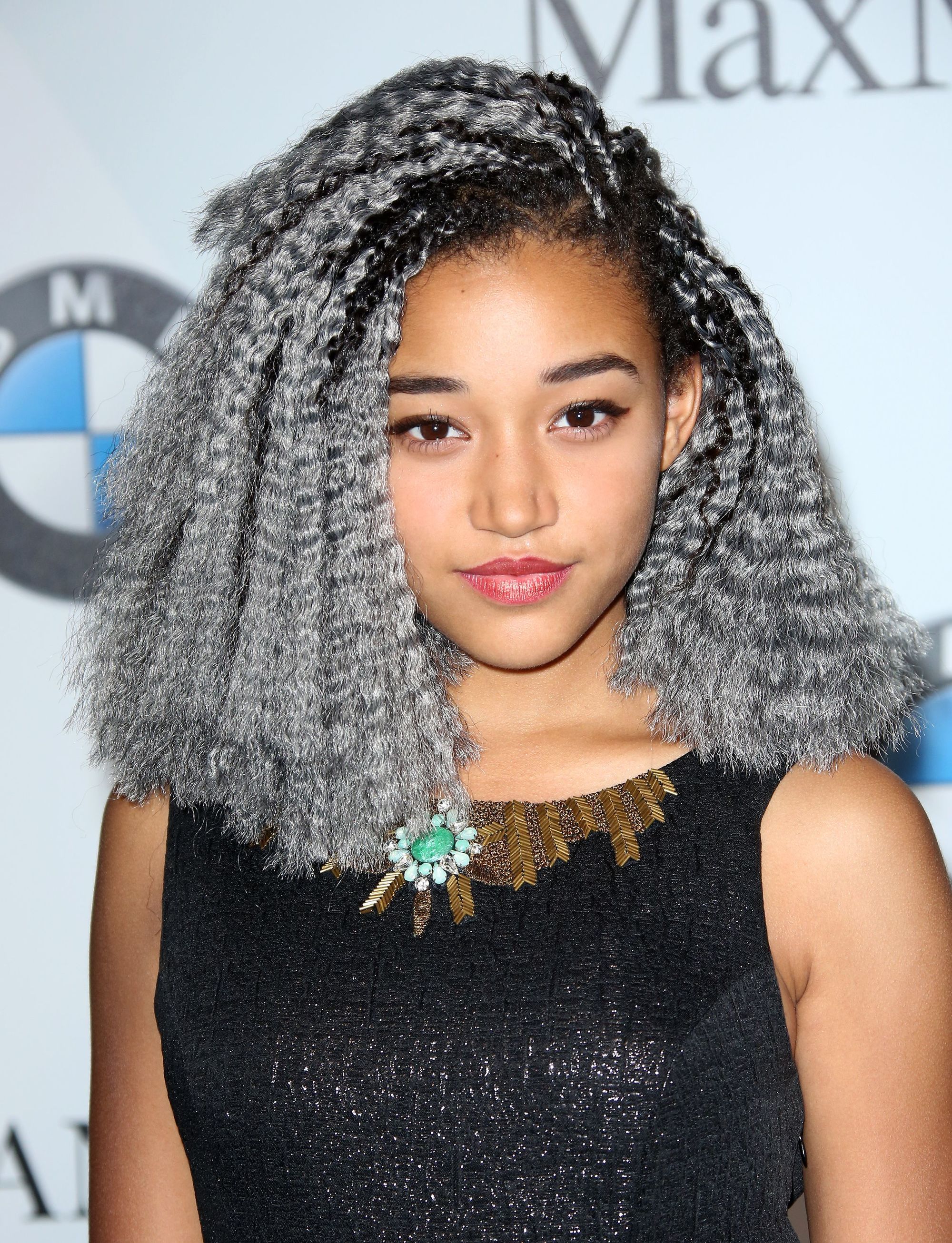 This metallic grey is universally flattering, super on-trend and ready to take your mane game to fashionable new heights. #Slay!
6. Silver grey ombre
Bored of your dark brown hair? Don't be afraid to experiment with silver grey ombre, just like Orange Is The New Black star Dascha Polanco has done.
To earn more style points, fashion your hair into a similar braided ponytail like Dascha's and get ready to for your Instagram close-up. Now that's what we call #hairgoals!
7. Silver grey hair + denim
Want to give your silver hair 'do an extra colourful edge? Then try adding an eye-catching pop of pastel blue to your silver hair colour, to make a major mane statement.
Just look at how Nicole Tarte rocks the look and then you'll understand what we mean — cool, right? Pulling off this 2-in-1 trend will make your mane a great topic of conversation! Do tell us more…
Editor's tip: Tempted to get a silver hair dye job done? Then remember to invest in a purple shampoo, such as the TIGI Bed Head Dumb Blonde Purple Toning Shampoo, to help maintain your colour.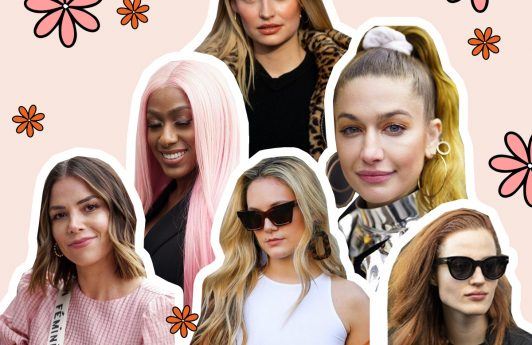 Gallery
24 Trendy Spring Hair Colours to Try in 2020
Put a spring in your step with our favourite, new spring hair colours!
See article