Pastel hair colours: 5 Pretty shades you need to try now
We've got your summer hair covered with these pretty pastel hues.
When it comes to pastel hair colours, there's never a dull moment, and this year has seen its fair share of haute hues. From heavenly greys and candyfloss pinks, to soft metallic purples and mermaid teals, luscious pastel shades are clearly here to stay. And, as more A-list stars and models opt to jazz up their locks with a pastel dye job, you may find yourself tempted to join the colour frenzy – and we don't blame you! Pastel hair is cool, quirky and super easy to personalise.
If you need any more convincing, look no further than our choice of pretty pastel shades below. Whether you want to keep it subtle or go all out, we've picked out five trendy pastel hair colours you should try now – or at least keep on your radar for when you're ready to take the plunge!
The prettiest pastel hair colours of 2016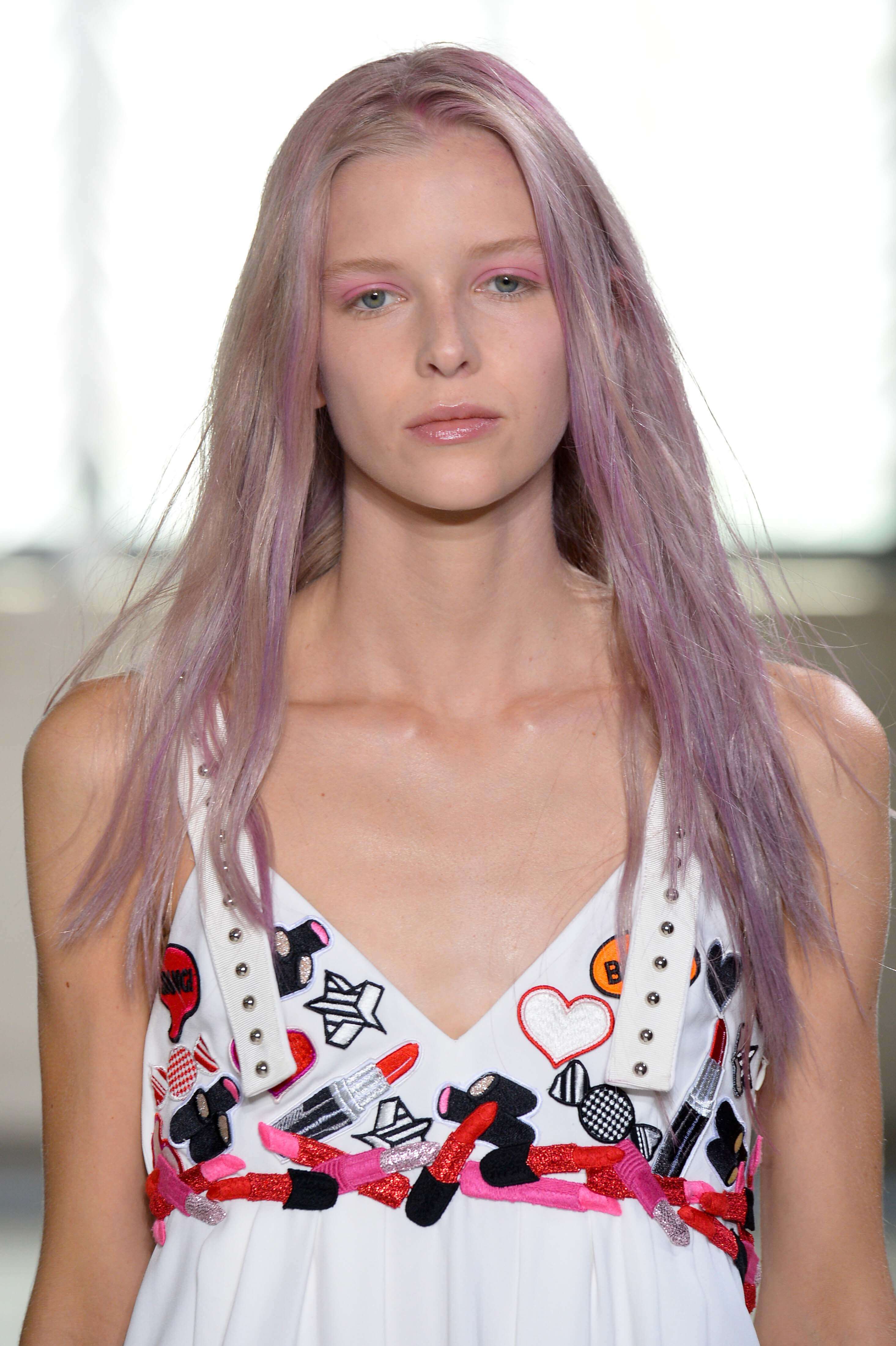 1. Royal lavender
If you dream of violet-tinted tresses, make those dreams a reality with this pastel lavender shade. There's something about this colour that invokes royalty, edginess and a sophisticated vibe. And, with stars like Kelly Osbourne, Nicole Richie and Justine Skye rocking this supreme hue, it's no wonder the style is here to stay. Did we forget to mention that this magical shade also works well with all skin tones and hair lengths?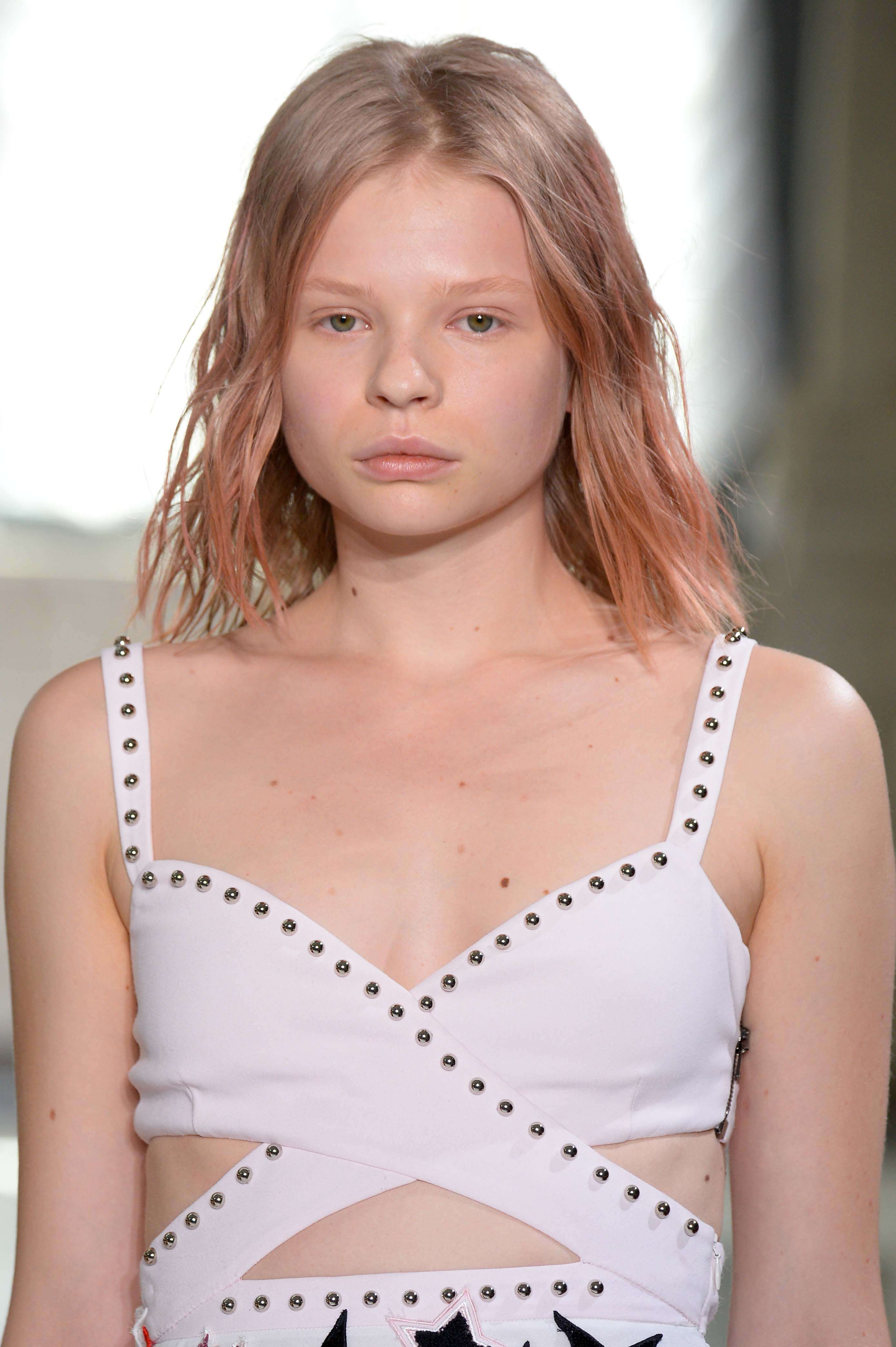 2. Romantic rose gold
Among our favourite pastel hair colours is this flattering shade. Our never-ending crush on fashion icon and actress Sienna Miller began when she rocked pastel rose gold highlights at the British Fashion Awards. This gorgeous colour was also recently sported by models at the Vivetta autumn/winter 2016/17 show during the Milan Fashion Week, further proving its 'it girl' status. This muted pastel shade has a warm and romantic golden pinkish peach tone that works better with light to medium blonde hair. So, if your mane is naturally darker, this shade can be yours, but only after an extensive lightening process.
3. Striking silvery grey
Once upon a time, women were expected to hide their grey hair, but nowadays, it's the trendiest pastel hair shade you can rock. Think of Madonna's daughter, Lourdes, or even Jade Thirlwall from Little Mix. Doesn't this grey wash of colour make their complexions stand out? We think so too. This beautiful metallic shade is equal parts elegant and edgy, making it the perfect choice for anybody looking to make a statement. And just like lavender, this magical shade works well with all skin tones and lengths too. Find your perfect shade here and usher in the age of the silver felines!
4. Mermaid teal
Take on the high seas with this daring mermaid-inspired hue. The greenish-blue colour compliments darker complexions like no other – but also works a charm on lighter ones closer to a minty green. Tennis superstar Serena Williams recently showcased enviable teal tresses on Instagram while Kylie Jenner loves to hop between teal and mint-green wigs. Be aware that completely dyeing your locks this edgy and quirky shade is not for the faint-hearted, so take a page from Demi Lovato's books and get it done with ombré placements.
5. Candyfloss pink
Did someone say candyfloss? One of the main pastel hair colours to keep on your 'to-try list' is pink. To find some inspiration, think of My Little Pony or Jem and the Holograms, both retro shows that made these powdery pink hues irresistible. With Charlotte Free and Fernanda Ly as ambassadors, the trend not only does pink work beautifully on all complexions and mid to long locks, it also looks striking on short pixies. Need we mention Rihanna's pink moment with her cropped wispy pixie? How about Helen Mirren? Frankly, we're tickled pink.
Tip: Opt for a shampoo and conditioner duo that's been specifically made with coloured hair in mind, like the TRESemmé Colour Revitalise Shampoo and Conditioner (500ml, £3.69 each*), as these will help to maintain your colour vibrancy.
*RRPs are Unilever suggested retail prices only, it is at the discretion of the individual retailers to set the actual price.
Prev Article
Next Article
Article
Billie Lourd just dyed her hair silver & now she's a real life snow queen!
Summer may be heating up, but Billie's new look is ice cool!❄️
See article