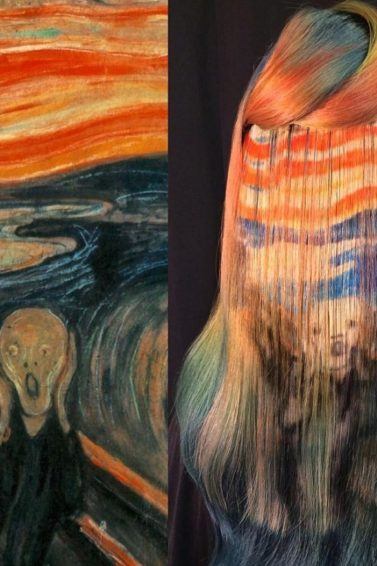 Woman dyes hair to resemble famous artwork
You've never see hair colouring like this before!
If you're anything like us, then you'll appreciate your hair for what it really is – a work of art. But what if we told you that you could have hair that actually looks like famous artwork? Sounds impossible doesn't it? Well, it's all true, because we've found a woman who dyes hair like her favourite paintings!
Instagrammer Ursula Goff has truly mastered the art of dyeing, taking hair colours to a whole new level and creating stunning designs! She uses different hues to recreate the look of original art pieces – so you could say she's an artist in her own right, and you're about to see why.
Talented Instagrammer dyes hair to replicate famous works of art
Goff began her fine art hair series a while back, posting her intricate creations to her Instagram page. She certainly seems to have an eye for colour, not only working on making fine art hair, but also a stunning array of rainbow and metallic toned looks, too! We have to say, we're pretty impressed.
Taking to the her account to share why she started the series, Goff explained: "I have done art since I was 5, first developing hand skills as a sketcher, and then expanding those skills into color by working with acrylics, tempera, and especially water colors. I tend to color hair much the same way I color a canvas, using the same sorts of color application techniques and identical color theory."  Credit: @uggoff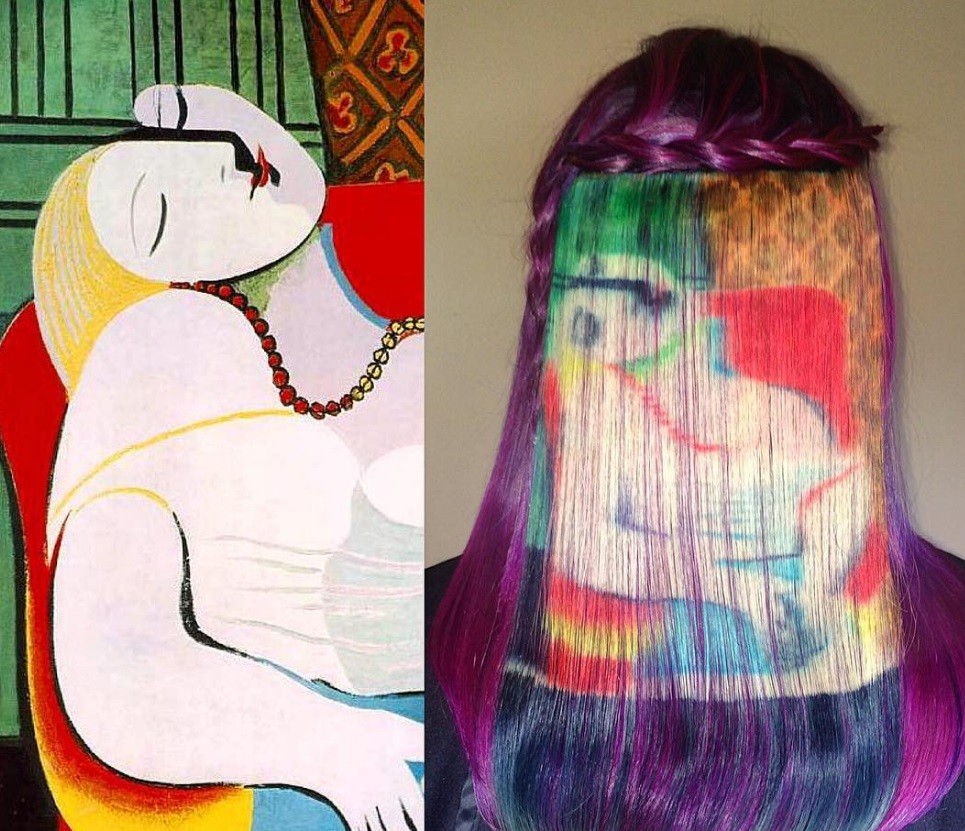 So far, she's covered paintings such as Edvard Munch's The Scream, Degas' Dancers In The Wings and Van Gogh's The Starry Night just to name a few! As you can see from the pictures above, she opts for pretty daring, detailed artworks to recreate. We can imagine is immensely hard to do on a canvas, let alone on hair! Credit: @uggoff
For some recreations, Goff dyes hair ombre hues to resemble the colouring in the famous artworks, but for others, she literally copies the image stroke for stroke! If that's not what you call talent, then we don't know what is! Credit: @uggoff
Editor's tip: If you're tempted by these fine art recreations and can't wait to get a coloured look to match, swap your usual shampoo and conditioner for one specially formulated for colour-treated hair. We'd recommend using the TRESemmé Colour Revitalise Colour Vibrance Protection Shampoo and Conditioner (500ml, £3.69 each*).
If you loved these art-inspired hair designs, you'll love these film-inspired ones, too! Also, if you're a colouring enthusiast, then you'll want to check out our Hair Colours page for all the latest looks that are trending on the web.
*RRPs are Unilever suggested retail prices only, it is at the discretion of the individual retailers to set the actual price.
Prev Article
Next Article
Article
Billie Lourd just dyed her hair silver & now she's a real life snow queen!
Summer may be heating up, but Billie's new look is ice cool!❄️
See article