Bella Thorne has multi-coloured hair – and it's electric!
Somewhere over the rainbow...
Actress and singer Bella Thorne – AKA one of the biggest beauty risk-takers of the year – has had yet another hair transformation, and let us tell you: it's amazing. It was only recently that we told you that Bella dyed her hair red and green, but it seems she grew bored of those hues rather quickly, because she's now rocking out-of-this-world multi-coloured hair!
Haven't yet caught a glimpse of her rainbow-inspired mane? Keep on scrolling to see the pics, plus all the details…
Multi-coloured hair: We love Bella Thorne's new look!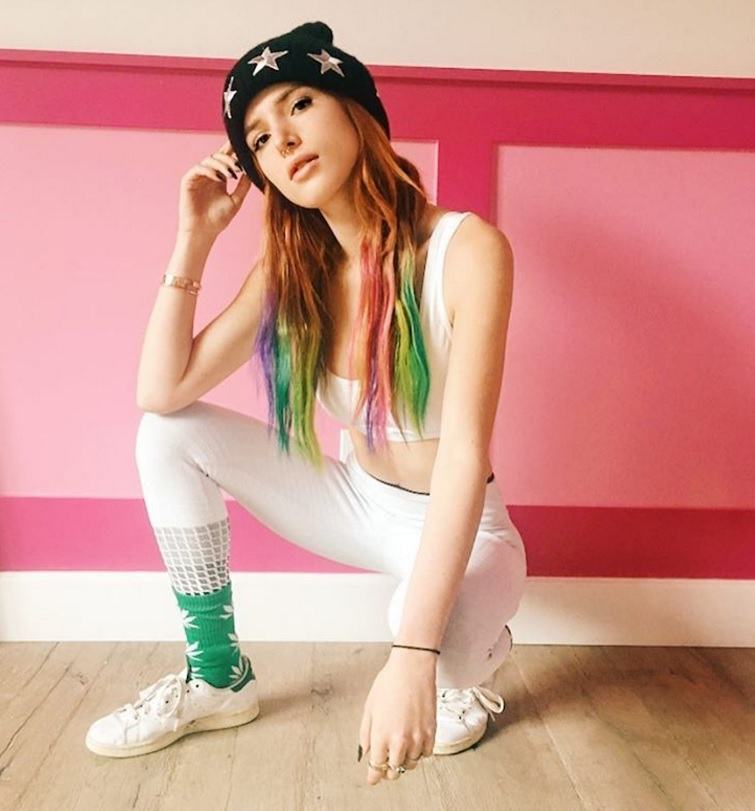 Bella's multi-coloured hair makeover was only kept to the ends of her hair, and featured almost every colour under the sun, including pink, yellow, orange, green and purple! The result? A super stylish, rainbow ombre effect, which we're totally digging, by the way.
But the best thing about Bella's multi-coloured hair makeover? It was all DIY! Because why do you need a professional glam squad when you can do it at home yourself? Bella, we salute you! Credit: @bellathorne
Editor's tip: Feeling inspired by the Bella's multi-coloured hair makeover, and considering dyeing your locks the same? Then remember to switch up your wash and care products, for a duo that's been specially formulated with coloured hair in mind. We love the TRESemmé Colour Revitalise Shampoo and Conditioner to help to maintain your colour's vibrancy.
For more rainbow-inspired hair colours, plus more wacky hair hues, don't forget to head on over to our Hair Colours page!
Prev Article
Next Article
Article
Lady Gaga's new peach hair colour looks as tasty as it sounds!
She's done it again! This time with a rather fruity addition...
See article