Party prep: 6 formal hairstyles for long hair to see you through party season
Party perfect evening hairstyles for long hair that will make the most of all that length.
Trying and failing to find formal hairstyles for long hair? You'd think that having flowing lengths would make styling easier, but actually, trying to tame the mane when you've got so much hair can be way more stressful than you'd think.
Now don't freak out, because we're here to help you through this tricky styling period. Whether you've got a fancy family dinner in the diary or a dressy work event lined up, we've compiled an edit of our absolute favourite evening hairstyles for long hair! Go on, party season is going to be a breeze.
6 formal and fancy hairstyles for long hair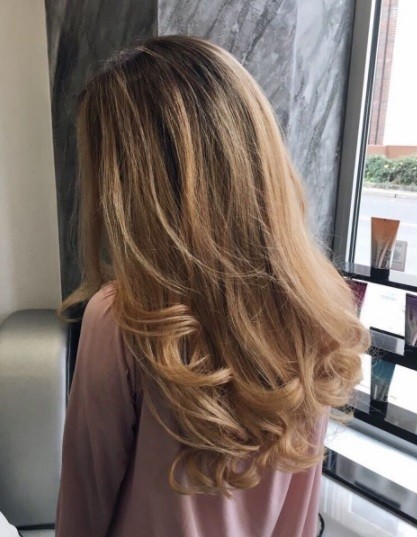 1. Bouncy blow dry
We'd have a salon blow dry every day if we could, but y'know, we aren't made of money. Thankfully though, you can DIY the look at home with our blow out hair how-to.
The combination of polished lengths with flicked-out curly ends will leave your hair looking healthy, youthful and full of volume (AKA everything you could ever want in a hairstyle). Credit: @studio77_dany
2. Glam waves
Tell your friends to start rolling out the red carpet now, because these retro waves have Hollywood glamour written all over them!
But since this is one of the most popular fancy hairstyles for long hair, avoid twinning with anyone else at the party by adding a touch of your personality to the look with your favourite hair accessory. Credit: @glamarissahair
Editor's tip: You don't want all of your hard work going to waste, so always remember to set your curls in place with a good spritz of hairspray.
The aptly named VO5 Wave Creation Hairspray is made for this look, as the lightweight formula won't weigh down your waves and is easy to brush out at the end of the evening.
3. Swept back half-updo
Tame those unruly locks and channel Disney princess vibes with this stunning, swept back half-updo.
Combining the feature-flattering benefits of an updo with feminine flowing lengths, it's the best of both worlds. After all, if you've got Rapunzel hair, why not show it off? Credit: @the_final_strand
4. Curly ponytail
We've made it our personal mission to try out as many different types of ponytails as possible this year and this one is top of our list.
Swishy and glam, it's the perfect way to keep your hair up out of your face if you're planning to get down on the dance floor. Credit: @bree_shair
5. Side braid
Want Pinterest-worthy strands that are sweet and elegant? Hairstyles for long hair can sometimes be a little dull, but side braids are as fun and whimsical as they come.
Sweep all of your hair over to one side and gently pancake your braid (by tugging at it with your thumb and forefinger), and you'll soon have a look that has an evviable, photo-ready finish. Credit: @studiostylco
6. Chignon
Ideal for any black tie event, a chignon is chic and elegant. Team it with a pair of dazzling droplet earrings for extra party points and you'll be ready to make your grand entrance! Credit: @sarahjasmine__
If you liked this, you'll love our post on the starry hair trend set to take over this Christmas! And if that's still not enough, our Party Hairstyles and Formal Hairstyles pages will surely do the trick.
Prev Article
Next Article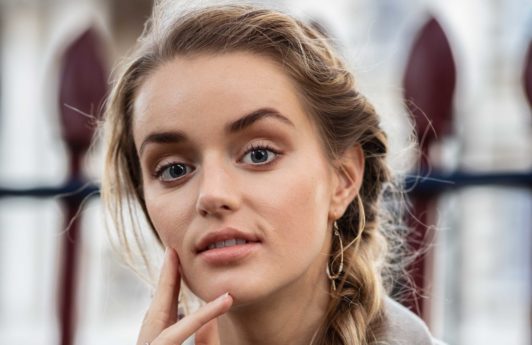 Gallery
How to style long hair – 4 hairstyles you can actually do
Feeling uninspired with your strands and constantly looking for new ways for how to style long hair? Consider your search over!
See article