Top 5: Formal hair-spiration from Venice Film Festival 2016
Glam waves, micro braids, beautiful buns... which one will you pick?
If you're a film buff, or just a red-carpet creeper, then you'll know that the Venice Film Festival drew to a close yesterday. And while the All Things Hair team are more than a little melancholy that this celebration of outstanding films (and formal hair, of course) has finished, it doesn't have to end there!
We're here to help you relive the glamour with our round-up of the most amazing looks from the event! So, whether you're looking for formal hair-spiration or just slightly fanatical when it comes to celebrity 'dos, take a look at our 5 favourite looks from the film festival!
Formal hair-spiration from the Venice Film Festival 2016
Sophie Turner's glam waves
Sophie Turner's long, flaxen locks were pretty much the envy of everyone at this year's Venice Film Festival – and we can see why! She nailed the 'Old Hollywood' look perfectly with her glamorous waves and side swept fringe, showing us all how the long hair game is suppose to be played.
Looking for more long wavy hair inspiration? Then don't forget to check out some of our Insta-favourites. Warning: long hair envy is sure to occur!
Gemma Arterton's refined lob
Looking for ways to give your long bob a feminine, yet sophisticated appeal? Then take a leaf out of Gemma Arterton's book, with her simple, but effective, formal 'do. Work a slight wave in your hair to give your look a subtle softness and then simply pin one side back, and you're done!
Psst! Jewellery lovers can also rejoice as it's also a great hairstyle for discreetly showing off your earrings!
Alicia Vikander's simple bun
Looking for an updo that's functional and fancy? Then you can't get any better than the basic bun. This hairstyle is an easy way to keep your tresses out of your way and still look effortlessly elegant. And if you really want to stand out from the crowd, just jazz up your 'do with some hair accessories! Dead simple, don't you think?
Editor's tip: Still can't do a beautiful bun like a pro? Then follow our easy tutorial and learn how to masterfully create a ballerina bun.
Modern waves
Who said you had to have Rapunzel-like tresses to rock gorgeous waves? Lily-Rose Depp proves that wavy, formal hairstyles don't need to be long to look sophisticated. In fact, the reality is, that formal 'dos come in all lengths! Lily-Rose rocked her mid-length locks in multi-tones and a deep parting – making for the perfect red carpet look.
Editor's tip: When curling shorter length hair, remember to keep the ends of your hair straight. Trust us, it'll help your curly tresses sit better.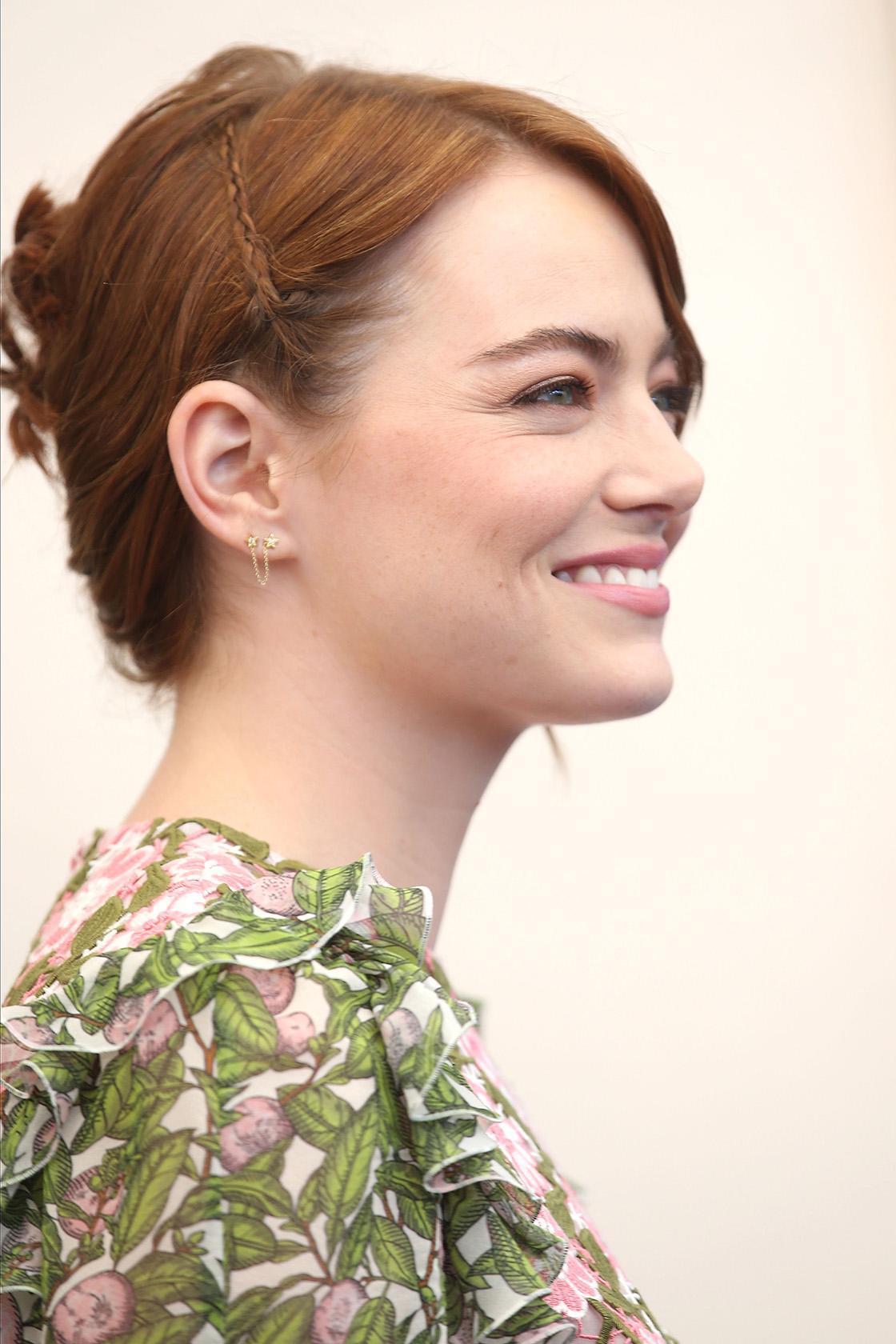 Micro braid
Confession: the All Things Hair team totally have a girl crush on Emma Stone. But that crush definitely reached its all time high when we saw this cute hairstyle at the Venice Film Festival! The starlet, created a simple updo, but added a little interest by pinning a tiny braid into her auburn locks. It may be a small detail, but it makes for a truly adorable addition to her look.
And Emma isn't the only one that thinks micro braids rule: Erykah Badu recently shocked us when she revealed her floor-sweeping micro braids on social media.
Can't get enough of our celebrity, formal hair-spiration? Then don't forget to check out, our Formal Hairstyles page to find the perfect look for your next soiree!
Prev Article
Next Article