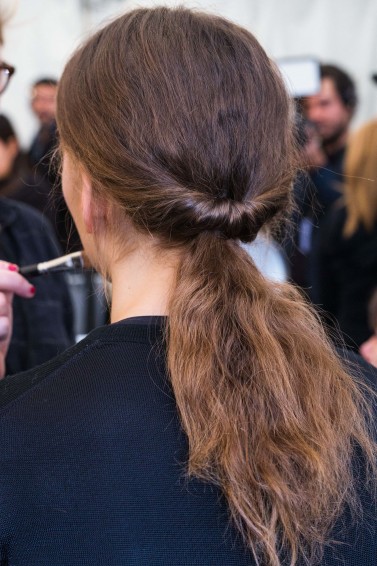 Quick and Easy Hairstyles That'll Take You From Gym to Office in Less Than 5 Minutes
Head straight from your workout to your desk with these simple but effective 'dos.
It's hard enough trying to squeeze a spin class in between our hectic work (and leisure) schedules, let alone factor in an extra half an hour or so to make sure we turn up at the office vaguely resembling a professional. And you know as well as we do that getting our post-workout hair back to a presentable state is usually the most time-consuming part. So with each and every minute becoming increasingly precious, these super quick and easy hairstyles that'll take you from gym to desk in less than five minutes will come in handy. Trust us, they'll be less challenging than your 60-minute spin class, that's for sure. 
5 Quick and easy hairstyles you should try out now
1. A sleek low bun
Perfect for those with straight hair, a sleek low bun is a brilliantly easy solution to achieving an instantly polished look – and all the better if your hair is wet or damp from sweat. Tip: For a super smooth, slick outcome, try using a detangling spray, before gently brushing your hair (remember the strands are more susceptible to breakage when wet!) and sweeping it back.
2. Twisted ponytail
If you can put your hair up into a ponytail, you can do the twisted version in no time, it's that easy. A great one for those who have natural waves or soft layers built in, the twisted pony – which doesn't even require so much as a hair brush – is ideal for hair that tangles easily when damp or wet. Smart enough for the office, chic enough for dinner, it can't get any easier than that, surely?
3. Messy side braids
It's all about the prep with this one. But trust us, it's totally worth it when you'll be shaving off at least 10 minutes blow-drying time later on. All you need to do is braid your hair pre-workout. Tie the ends, twist into a bun and secure with as many kirby grips as you need. Afterwards, take out the clips and work with – not against – the loosened braid, styling it to one side. Spray a touch of TIGI Bed Head Oh Bee Hive Dry Shampoo if necessary and gently blowdry the roots to add natural-looking volume to the top. Leave it messy, even if some of the strands have fallen out – it's all part of the boho charm!
4. Milkmaid braids
Great for girls with longer hair and those who are worried about exposing oily roots after a sweaty workout, super cute milkmaid braids are easier to do than they look. Essentially, all you need to do is create two standard pigtail plaits on either side of your head, just behind your ears. Then flip and cross them over the top of your head to the opposite side to create a sort of crown effect, and secure with bobby pins. That's it! Greasy roots neatly hidden.
5. Loose beach-inspired waves
Who says updos were your only option post workout? If you want to leave your hair loose, just flip it upside down, rough dry with a hair dryer and add some Toni&Guy Casual Sea Salt Texturising Spray to help enhance the texture you're already rocking. This trick works best with fine hair and for those with natural waves.
Editor's tip: Want to create this look with clean hair? See our step-by-step tutorial on how to create effortless beachy waves!
See? Quick and easy hairstyles that no one need know only took you a sweaty five minutes. For even more styling ideas, head over to our Easy & Quick Hairstyles page!
Prev Article
Next Article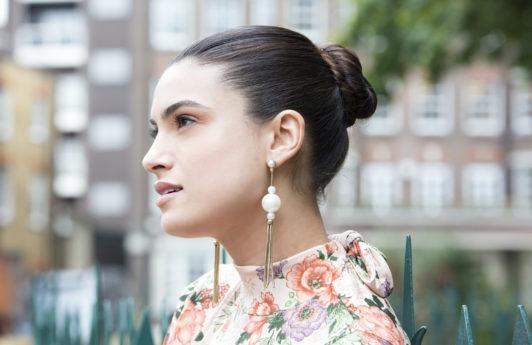 Tutorial
Ballerina Buns 101: Learn how to master this timeless, elegant updo
Even if you're not destined to star in Swan Lake, you can still look the part...
See article