16 Best Wavy Hairstyles and How to Get Them
Hunting for hairstyles for naturally wavy hair? Of course, you are...
Love wavy hair as much as we do? Since these looks have a year-round and universal appeal, we thought we'd put together our favourite hairstyles for wavy hair, so you can rock chic waves every day of the week.
But that's not even the best part: we've also enlisted the help of Maria Kovacs, TIGI European Session Director to show you the right way to get the wavy hairdo of your dreams.
16 wonderful hairstyles for wavy hair
1. Loose waves
Ah, soft, undulating waves. They're one of our favourite hairstyles for wavy hair, mostly because they're as effortless to create as they look.
"When blow-drying your hair, always put the product into damp hair first because it's easier to distribute. Mousse is the one that will hold wavy hairstyles the most. I usually spray the mousse on a big, wide-tooth comb, then brush it through the hair. If you do it with your fingers, it may start to snag when it's dried." says Maria Kovacs
As the waves are loose, they're more likely to drop quicker than super tight curls. But don't fret: there is something you can do to help your subtle waves stay in place all day long, and it involves TIGI Catwalk Strong Hold Mousse.
It's a must-have for creating long-lasting, defined curls and also has moisturising properties in it, too — bonus!
2. Vintage-inspired waves
Vintage waves or finger waves remind us of the roaring '20s. And if you've ever wanted to look like you've stepped straight off the set of The Great Gatsby, then you'll need to practice pinning up your curls. This will ensure that you and your waves are ready for the big screen.
"Always clip your curls towards your face because then you can brush them out in every direction. If you do it away from the face, then it'll generally just give you that Charlie's Angels look." says Maria Kovacs.
Next read: How to get pin curls.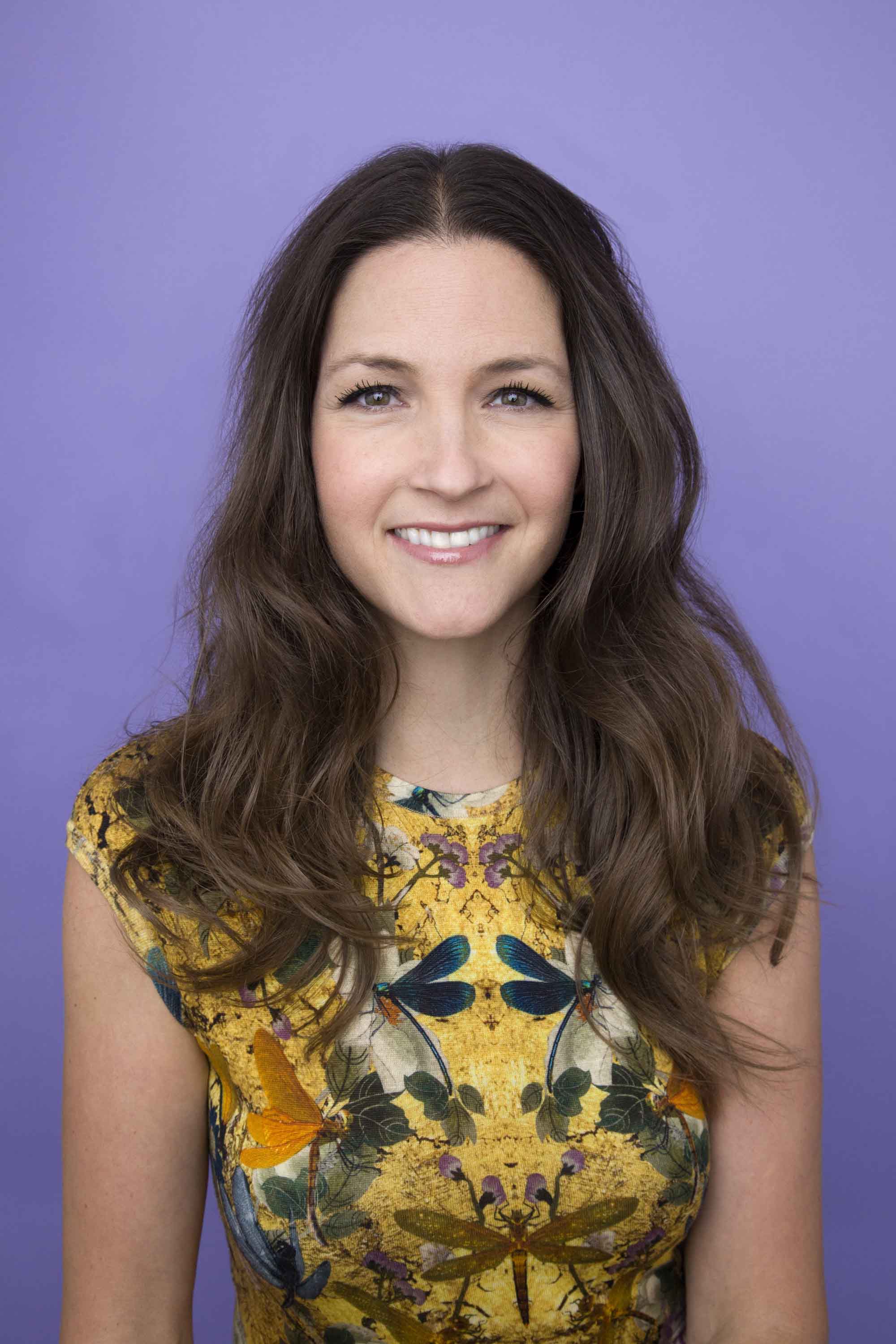 3. Voluminous waves
Sultry, voluminous waves are always in style. And right now, we're crushing hard on hair that's kept bouncy at the bottom!
"When you have a middle parting, the hair is distributed evenly, so it can look flatter at the top." says Maria Kovacs. To counter this, apply the TONI&GUY 3D Volumiser Spray on the mid-section to ends of your strands for added volume. Because if the top section of your hair looks flatter, it'll trick the eye into thinking that the bottom section is fuller. Smart, eh?
4. The half-up hair bow
Want to upgrade your fail-safe, half-up bun hairstyle? Then give this romantic pastel hair bow a go.
We know it looks a little complicated, but the good news is, it's actually quite easy to master. To learn how to get it for yourself, check out our step-by-step guide. Credit: @nealmhair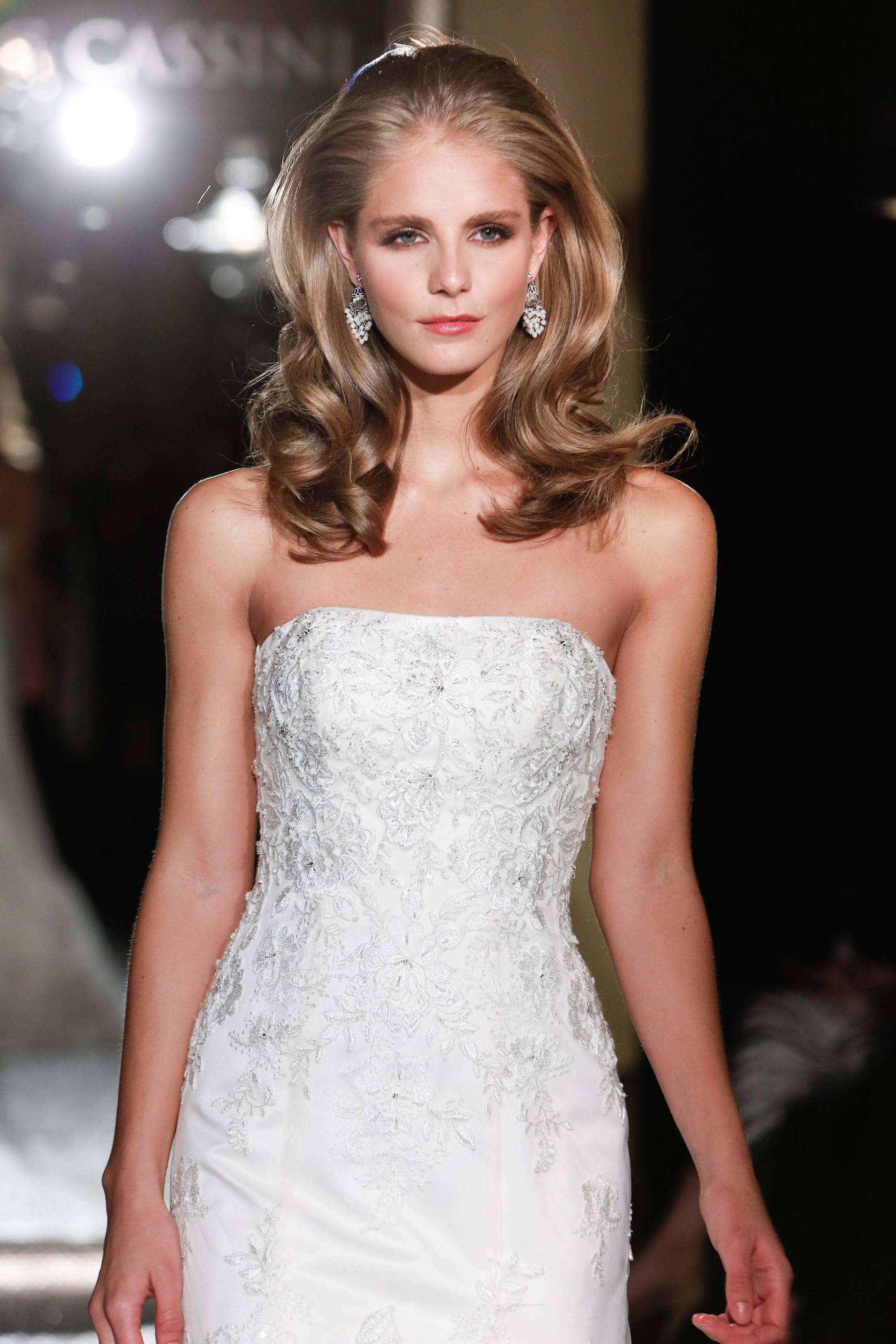 5. Loose, glossy waves
Loose, glossy waves look are the perfect evening hairstyle. Oozing with elegance, they'll instantly make you feel glamorous — especially if you pair them with a set of swanky earrings.
Editor's tip: Haircuts for wavy hair, like this one, look their best with a touch of shine. To achieve a glossy, frizz-free finish, finish off your look with a spritz of VO5 Tame & Shine Spray.
6. Rope braid
Looking for hairstyles for naturally wavy hair? Then we suggest you give this lovely rope braid hairstyle a try, which has a seal of approval from the likes of Kirsten Dunst and Shay Mitchell.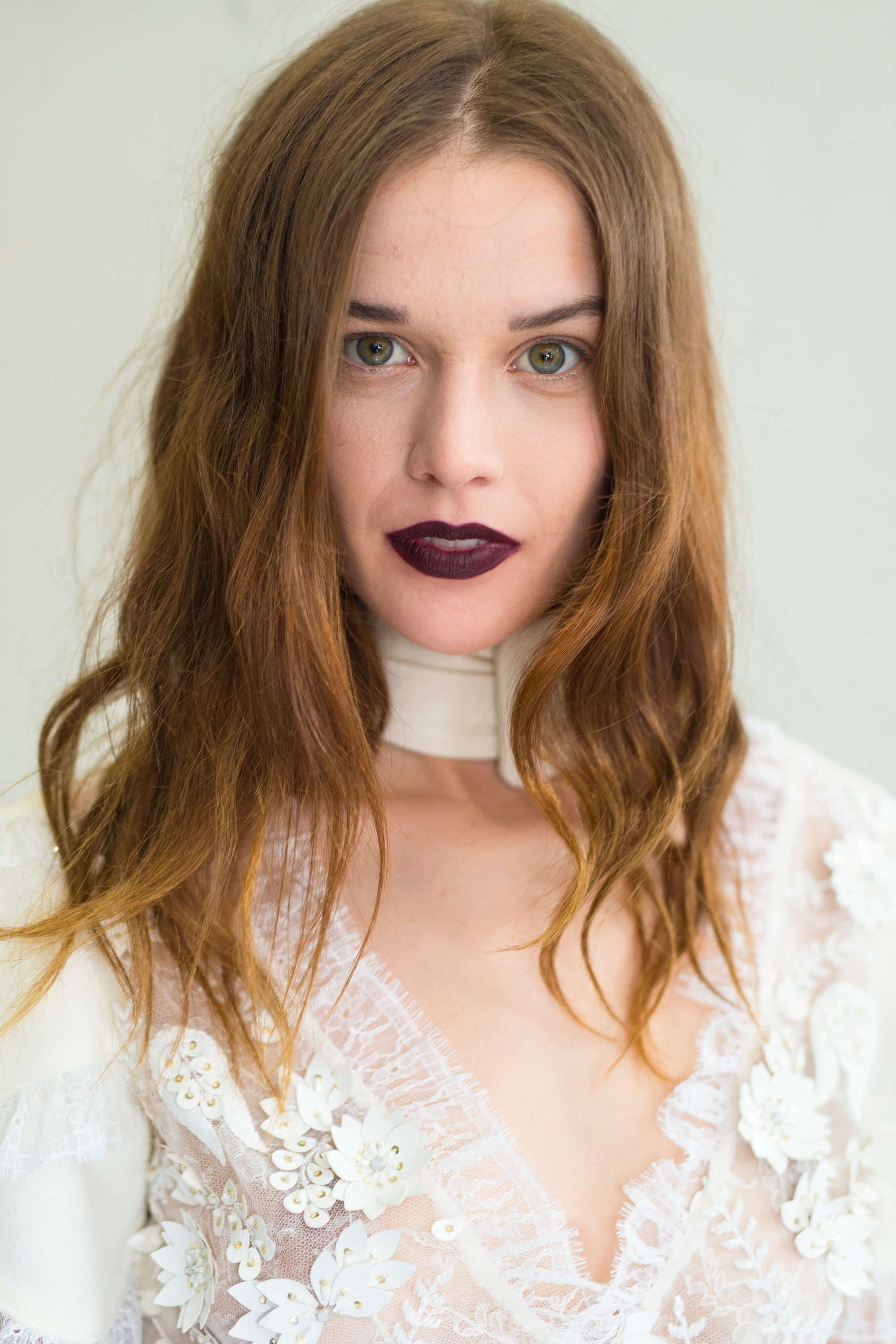 7. Wavy ends
Thought haircuts for wavy hair were all about big, blown out styles? Creating soft waves on the ends of your tresses can be just as effective. By focusing on the tips of your hair, you'll be able to achieve effortless waves in a matter of minutes.
8. Half-up fishtail braid
If we've learnt anything from Game of Thrones and Vikings, it's that there's a tonne of hairstyles for wavy, thick hair waiting for you to try.
Our current fave? This fierce half-up, half-down fishtail braid, of course, which will show off your tresses in a practical way. Credit: @oliviachristensensalon
Editor's tip: Struggle with braiding your hair? To give your hair added grip and make it easier to plait, spritz your tresses with TONI&GUY Sea Salt Texturising Spray.
9. Cornrows
Teaming her long waves with cornrow braids, singer Anne-Marie went for this braided half-up, half-down hairstyle, which we think makes for a great festival look.
So, if you're looking for party-ready hairstyles for wavy hair, you need to put this one on your hair radar, stat.
10. Hollywood glamour
When we think of the best haircuts for wavy hair, one of the first images that springs to mind that of Hollywood waves. Whether you have naturally wavy hair or not, sporting this timeless 'do is sure to get you all the likes. Credit: @mauriestradamua
Next read: How to create Hollywood waves.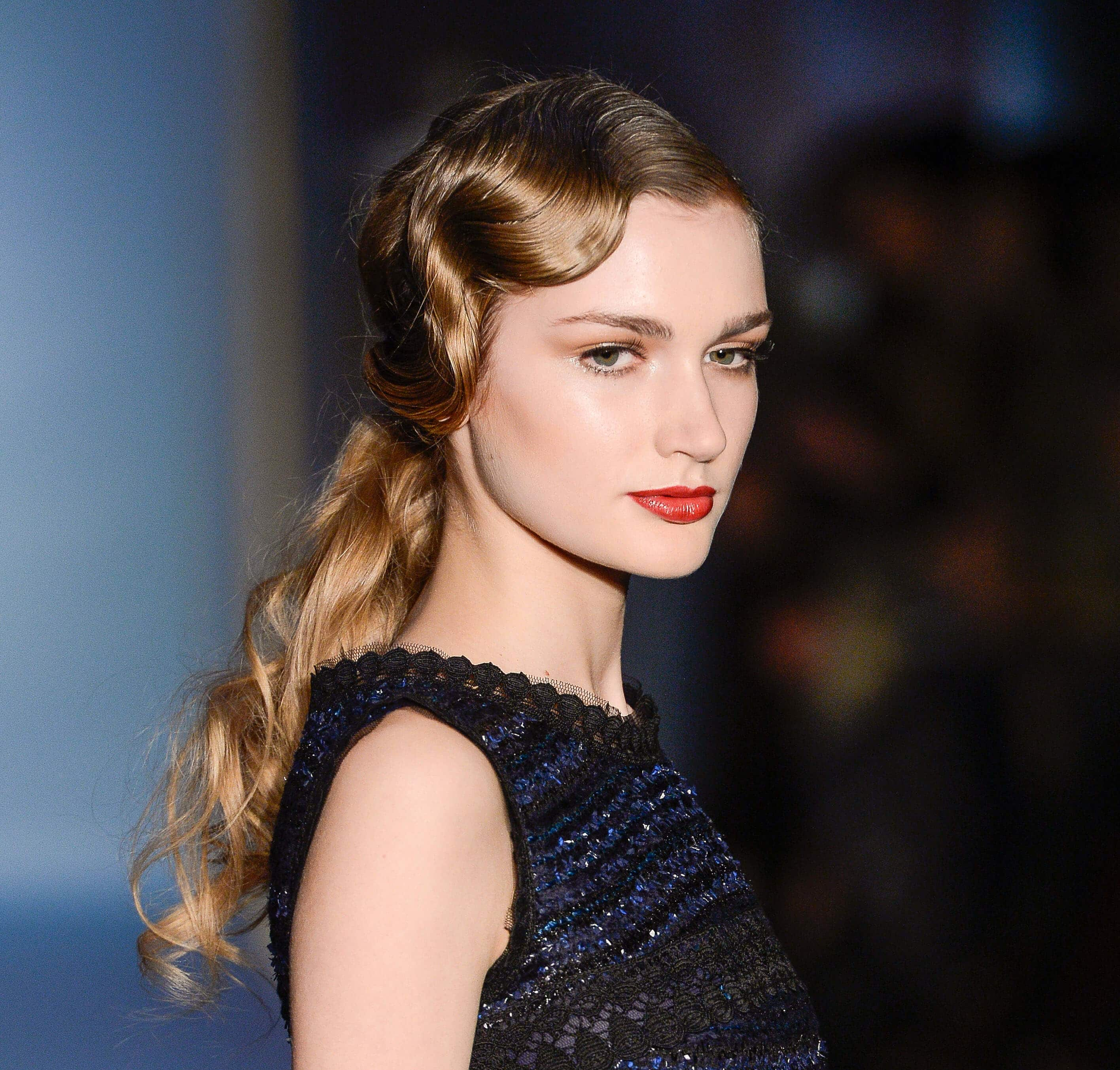 11. Wavy ponytail
Are you having difficulty deciding between hairstyles for wavy hair? Why choose when you can have more than one? This runway look incorporates retro finger waves at the front and a wavy ponytail at the back, allowing you to channel two trends at the same time.
12. Lived-in waves
Heading to the beach? Or maybe you just want that lived-in style that's so hot right now? Well, you won't even need to set foot in the ocean to get this cool beach-perfect hairstyle.
Inspired by the sea itself, this long wavy 'do is the ideal choice for casual gatherings, but can be worn for any occasion. Remember: a good texturising spray or salt spray will be your new BFF for this look. Credit:@mariannesicari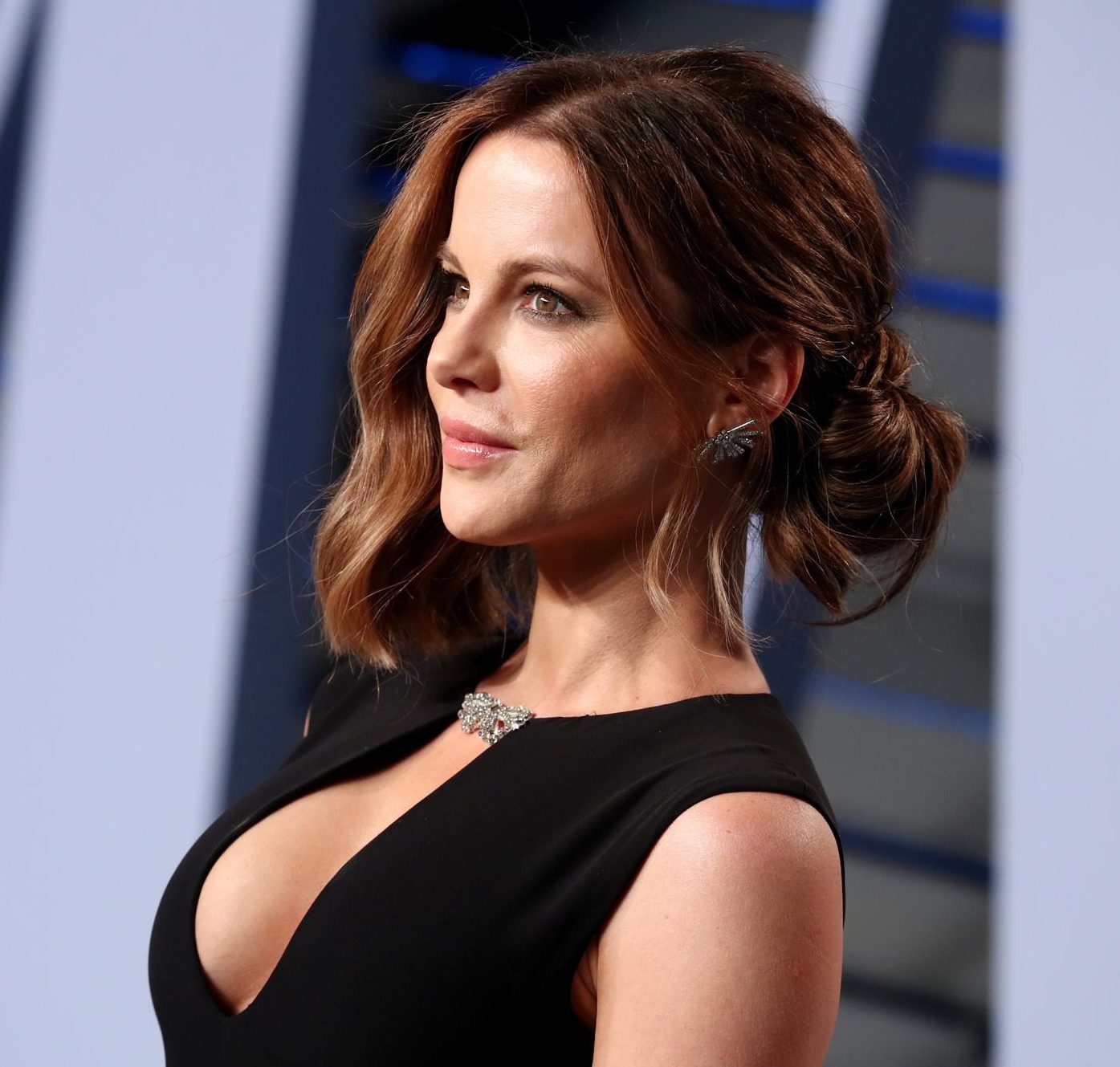 13. Undone bun
Never underestimate the power of an undone bun (Just ask Meghan Markle!). You can wear them for any occasion, dress them up with hair accessories or leave them be, either way you'll look stylish.
Style tip: Easy hairstyles for wavy hair, like this, look their best with some romantic tendrils left out at the front.
14. Barely-there waves
Love the look of barely-there waves rocked by your favourite models?
Just simply let your mane dry naturally before using a large-barrelled curling iron to create your waves, rolling your hair away from your face. Once your curls have cooled, simply run your finger through them in order to achieve that off-duty vibe.
15. Braided half-crown
Looking for hairstyles for naturally wavy hair that will enhance your texture? Say no more. Opt for full-on curls at the ends of your hair and weave in a couple of braids at the back of your crown. This will show off your incredible locks as well as your styling prowess. Credit: @ellaschair
16. Natural, layered waves
If you're wondering what the best haircut for wavy hair is, we've got the answer: layers.
If your hair boasts a natural kink or waves, and you like wearing it long, try adding soft, subtle layers to achieve a polished everyday look, all with minimal styling effort. Now press that snooze button one more time.
Prev Article
Next Article
Article
Troian Bellisario's real hair looks exactly like Baby's from Dirty Dancing!
Nobody puts Troian in the corner!
See article