Brilliant brown hair colour ideas for brunette newbies
Take your first brunette steps here!
We know, the prospect of going brunette for the first time can be incredibly daunting! How dark should you go? What shade is right? Will it suit me? These are all questions you've undoubtedly asked yourself over and over again. But don't worry your pretty mane about it: because the good news is, there are plenty of brown hair colour ideas that will allow you to go darker in a less dramatic way.
When it comes to taking your first steps in the brown hair world, the best way to work it is with an in-between shade – think bronde, sombre, and tortoiseshell. So, if you're thinking of taking the plunge and stepping over to the dark side, then you need to take a look our favourite brown hair colour ideas for all you brunette newbies!
Brown hair colour ideas to try
Creamy Caramel Brown
Whether you go for an all-over caramel brown, or even working in some gorgeous caramel highlights throughout your mane, this shade is having a serious style moment this season! With its deep, golden undertones, caramel browns are best suited to warm complexions and work best with either a muted blonde or brunette base.
Not enough to convince you? Well if you did opt for a creamy caramel brown, you'd be in good company – style icons such as Blake Lively, Beyonce, and Jessica Alba (to name just a few) have all been spotted rocking this incredibly indulgent look. So go on, what are you waiting for?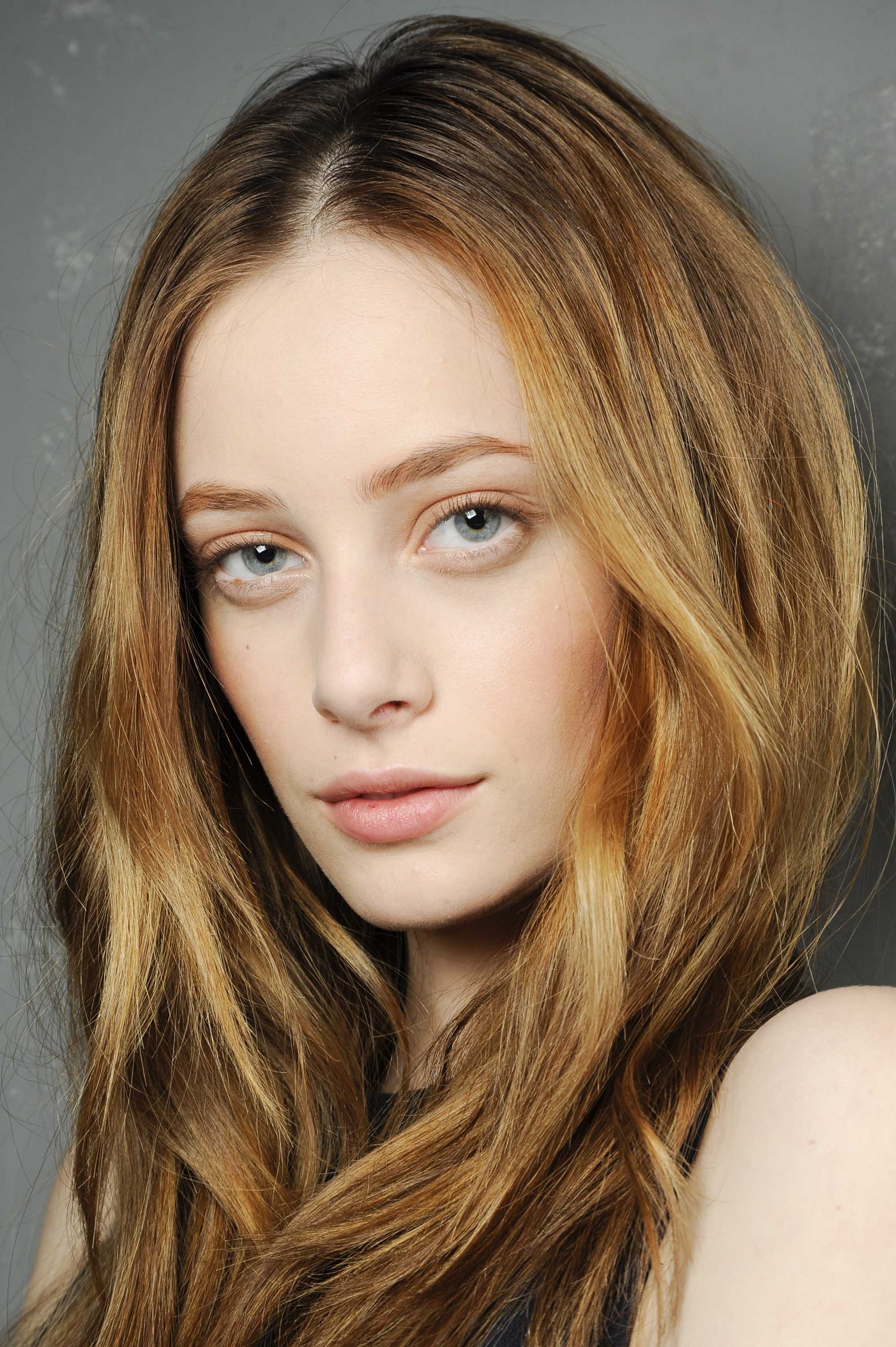 Tortoiseshell
Unlike other colouring techniques, such as ombre (which focuses on gradually fading the colour from dark to light), tortoiseshell hair (AKA Ecaille Balayage) is all about highlighting using warmer and more golden tones. So, think about strategically placing brightening colours, such as caramel, honey, chocolate, and mahogany, throughout your mane, for a look that ticks all the right hair hue boxes!
To get this look, ask your stylist to enhance up your natural hair colour – this can either be done by adding balayage lowlights or by dying your natural hair colour completely. Then get them to add highlights on top, starting higher up than the ombre technique, to create a rich mix of multi-dimensional tones.
Bronde
Not quite blonde, not quite brunette, bronde is the perfect brown hair colour idea if you're a little hesitant about dyeing your locks! This stunning look brings together a light brown shade with subtle blonde highlights, giving your strands a lovely golden finish.
And as if that wasn't enough of a reason to love this colour combo, these tones look flattering on literally everyone, as well as giving the appearance of being au naturel. Forget blonde, the new thing is all about being a bronde bombshell!
Sombre
If you haven't heard of this colouring hybrid, then you must have been living under a rock! Sombre is a much more subtle take on the iconic ombre look – think softer roots and seamlessly melted colours. This look also calls upon a broader colour palette than ombre, creating dimension and texture by working various shades and tones throughout the hair.
To achieve an ultra-cool, sombre look, ask your stylist to work a darker colour from your roots, weaving it through the lengths of the hair, to create a muted contrast between the roots and the ends.
Editor's tip: If you're tempted by any of these beautiful brown shades, remember to swap your usual shampoo and conditioner for one specially formulated for colour-treated hair. We'd recommend using the TRESemmé Colour Revitalise Colour Vibrance Protection Shampoo and Conditioner (500ml, £3.69 each*).
If you still need more convincing to take your tresses down a shade, then you need to check out our favourite brown haired celebrities! Also, if you're completely set on taking the plunge to become a beautiful brunette, then you need to spend some time on our Brown Hair page, for all the #hairspiration you'll need.
*RRPs are Unilever suggested retail prices only, it is at the discretion of the individual retailers to set the actual price.
Prev Article
Next Article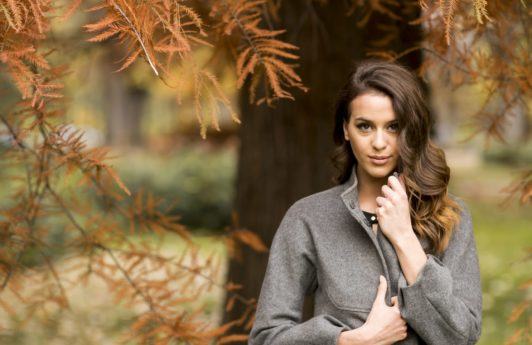 Gallery
Subtle highlights for dark brown hair: 4 Autumn hair ideas
Autumn #hairspiration is only a click away... 
See article