Ashley Tisdale just proved getting dark hair in the summer is totally acceptable
She's making a case for going dark in the summer! ?
High School Musical star Ashley Tisdale (AKA Sharpay Evans) has had a major summer hair transformation. Having recently hopped on the hygge hair colour trend, the star has now decided to take her hue to darker heights and dyed her hair a delicious licorice shade, that's undeniably gorgeous!
When it comes to summertime beauty, there's a common misconception you can't go darker, but Ashley Tisdale's sultry hair colour will show you how totally acceptable it is – see it for yourself, below.
Ashley Tisdale is making a case for going darker in the summer
Before attending Variety's Power of Young Hollywood event in L.A, the 32-year-old took to Instagram to reveal a playful video of herself with glossy, dark-chocolate hair — totally different from the light brown ombre we're so accustomed to seeing on the star.
It also appears Tisdale's beachy waves are no more; instead, her freshly dyed mane has been fashioned into an stylish wet-look bun hairstyle that's full of high-fashion charm. #Slay!
Editor's tip: Considering getting dark hair for the summer? Then be sure to stock up on the Toni&Guy Radiant Brunette Shampoo and Conditioner, as this fab duo will help to maintain your colour's vibrancy, while also giving your mane an enviable, mirror-like shine.
If you haven't been keeping up, Ashley Tisdale has been making the hair colour rounds as of late, moving from blonde to brown over the past months. But it now seems the star has fully converted to the dark side and we'd be lying if we didn't say: this is the best mane transformation we've seen this season!
While we don't know what spurred the actress to make such a drastic change (maybe she was inspired by bestie Vanessa Hudgens' mane?), she's definitely making a case for going dark in the summer. Smart move, Ashley!
For more celebrity-endorsed looks – as well as all the latest colouring trends for dark tresses – skip on over to our Brown Hair page and be immersed in best shades around!
Prev Article
Next Article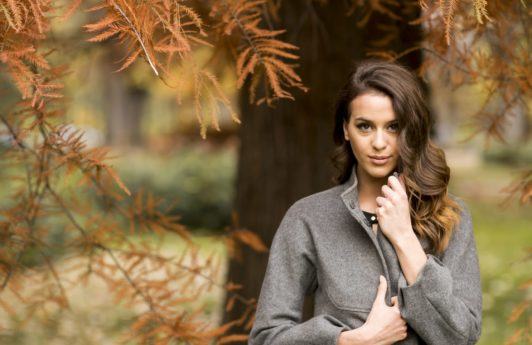 Gallery
Subtle highlights for dark brown hair: 4 Autumn hair ideas
Autumn #hairspiration is only a click away... 
See article