Tutorial: How to make a french fishtail braid updo
Want to up your ponytail game? Then how about rocking a fishtail French braid in your mane, for a look that's thrice as trendy? 
Any hair styling fanatics out there will undoubtedly know that mermaid hair, French braids and fishtail braids are all hot-to-trot looks. And while we love each of these styles individually, we couldn't help but wonder what it would be like to rock them altogether. The answer: a French fishtail braid!
Blending seamlessly from one plaiting technique to another, what you're left with is an ultra-chic fishtail braid ponytail! So, have we tempted you to try this hybrid hairstyle? Then waste no time and get the look for yourself, below.
Tutorial: The French fishtail ponytail braid
Loved this fishtail pony and now want to rock even more plaited looks? Then your wish is our command. Simple skip on over to our Braids page, where you can weave to your heart's content!
Prev Article
Next Article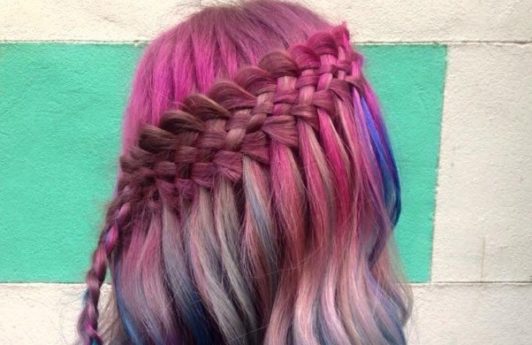 Gallery
Bored of Regular Braids? Try a Waterfall Hairstyle This Season
Update your mane game with a waterfall hairstyle.
See article