Master the classic side plait with our step-by-step tutorials
Want to update your look with a side plait? Follow our tutorials and learn how to create this easy braid style
Not just a #throwback to your school picture days, the side plait is a no-fuss hairstyle to wear day or night. Deceptively simple to master, this timeless look is a hair pick-me-up you can do right at your desk.
Quick to create, you can learn how to do a side plait whether you're a styling novice and seasoned mane expert. Ideal for all hair lengths that can rock a side ponytail, a pretty plait will give you instant Disney-princess vibes.
Want something more unique? Update a classic side plait to fit your personal style by adding hair accessories like a bold hair tie or ribbon to the look. Whether you prefer to wear it sleek and preppy or like to rock a boho finish, the side braid is an essential style to master.
Follow our simple step-by-step side braid tutorial below and watch the video above to learn how to create this eternally classic look.
How to do a side plait in 5 simple steps
1
Prep your mane.
No matter what your hair type, start by brushing your tresses through from root to tip to ensure they are tangle-free. This step will help make sure your side braid looks smooth, uniform and keeps frizz at bay.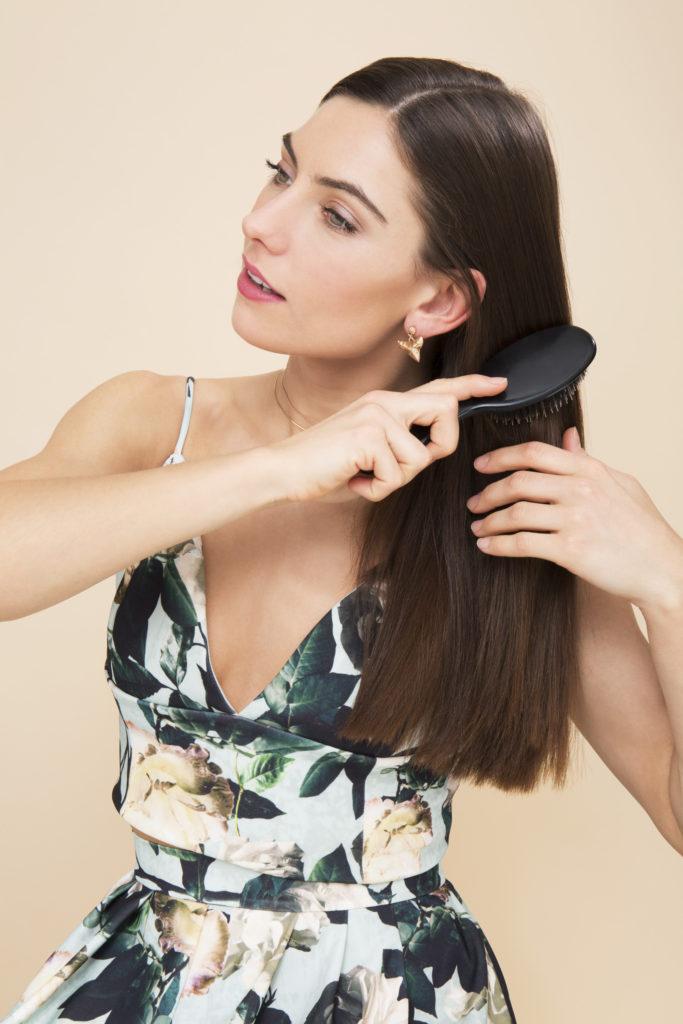 2
Use a smoothing oil.
Next, apply a couple of drops of the TRESemmé Oleo Radiance Oil Elixir into your palms and smooth it over the hair using your hands.
Featuring salon-grade argan and almond oils, this product will help leave your side braid look sleek and smooth down any pesky flyaways.
3
Pull the hair into place.
It's time to start creating a budge-proof foundation for your side braid. Pull all your hair to your preferred side and place it over your shoulder.
Make sure that you've gathered every strand and that your parting is exactly where you want it.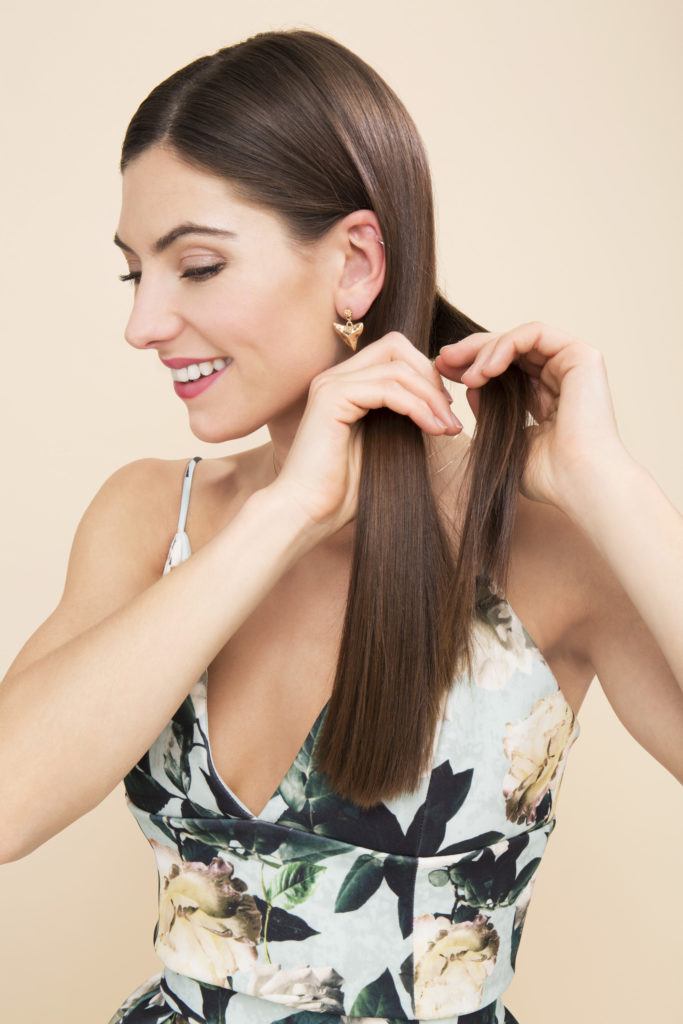 4
Begin the side plait.
Keeping a firm grip on your hair, divide it into three sections with your fingers. Check all three strands are equal in width by seeing how they look in the mirror. Add more, or less, hair to each section if needed.
Begin the side-swept braid by crossing the outer strand over the middle and alternate each side. This will give you the most consistent-looking plait.
5
Adjust as you go.
Make sure to take your time as you braid, you want to keep the style as seamless as possible. Keep looking in the mirror as you go to ensure your side plait is tight and frizz-free.
If you need to make any last adjustments or re-braid the look, carefully unravel and re-do your plait.
6
Tie it tight.
After weaving your side braid, keep a grip on the base of the tail and leave a small section of hair lose at the bottom. Secure the style tightly with a hairband and after one last check in the mirror – you're ready to rock the look!
Try a mermaid-inspired twist on a classic side plait
A wavy side braid is one of the quickest ways to tame unruly locks. Scroll down to see how TRESemmé Stylist Tyler Laswell creates this stunning look in four simple steps.
This look is inspired by the beauty of mermaids and the hidden treasures of the sea. – TRESemmé Stylist Tyler Laswell

If you've been keeping up with the ebb and flow of hair trends as of late, you'll know that styles are being inspired by mythical creatures! Be it a unicorn braid or the ever fantastical mermaid hair look, we just can't get enough. However, if you're really looking to inject a magical twist to your mane, a side plait is the way to go.
We spotted this cool hair trend at Miami Swim Week where Tyler Laswell gave us the lowdown with a side braid tutorial. Want to know more about this 'do (and how to get it)? Then read on to check out Laswell's tips on how to make a wavy side plait.
Step 1: Add some mousse to your hair.
Evenly distribute some of the Bed Head Rockaholic Amped Up Volumizing Mousse through your damp hair, working from the roots-to-ends. Then rough dry your hair and remove any knots using a paddle brush.
Step 2: Use a curling iron.
When creating a front side braid, we reckon it looks best when worn with curly locks, for an undone finish. So, using a medium-size curling iron, create loose waves at random until all hair is curled. Then lightly tease your strands at the roots for added volume.
Step 3: Create a deep-side part.
Separate your hair into a deep-side part, then pull all loose strands to the side away from the part. Create a 3-strand braid and secure with an elastic.
Laswell's hair tip: For the desired effortless look, be sure to not pull the hair too tight while braiding!
Step 4: Lock in your hairstyle.
Complete your side plait by spritzing some of the VO5 Ultimate Hold Hairspray all over your mane.
Prev Article
Next Article
Gallery
4 Natural hair styles we love from Solange's new video!
So many stunning looks - which one's your favourite?
See article