8 Senegalese twist styles you'll want to try
Want to test out a new style this season with a Senegalese twist? Styling ideas can seem few are far between, but we've rounded up the best Instagram has to offer, just for you!
Are you on the look out for a good protective style option, but also need a look that's as versatile as it is stunning? Of course you are. Then it's time to make Senegalese twist styles your new BFFs!
Now don't get us wrong, we love braided looks more than anyone, but Senegalese twist hairstyles for black women open up a whole host of extra opportunities for your mane! So, keep scrolling to see our favourite Senegalese twist styling ideas, and be prepared to discover your new 'do…
Senegalese twists for natural hair: Styling ideas to try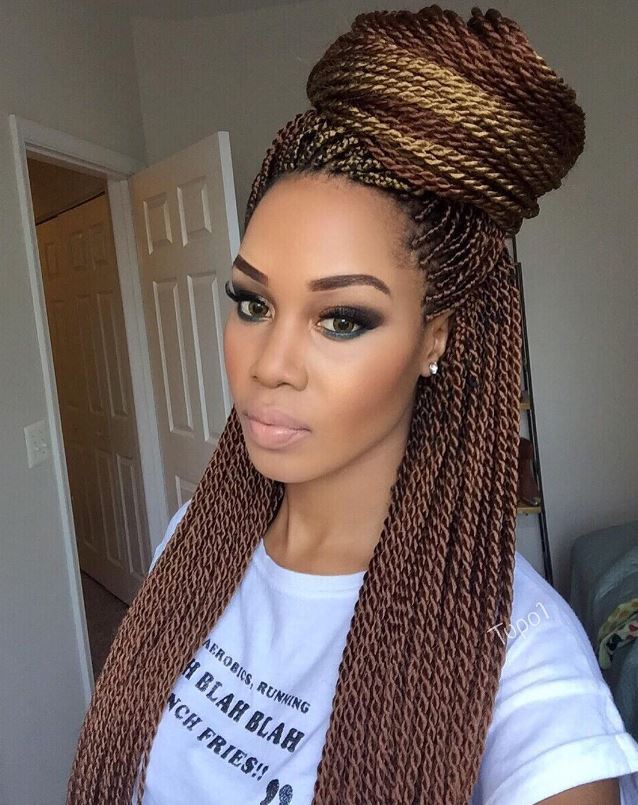 1. Half-up, half-down 'do
Want a style that shows of the length of your Senegalese twists, but also helps relieve you of the overwhelming bulk of your strands? Then this half-up, half-down look is perfect for you, as you can neatly wrap your twists into an on-trend jumbo bun at the top of your head! Credit: @tupo1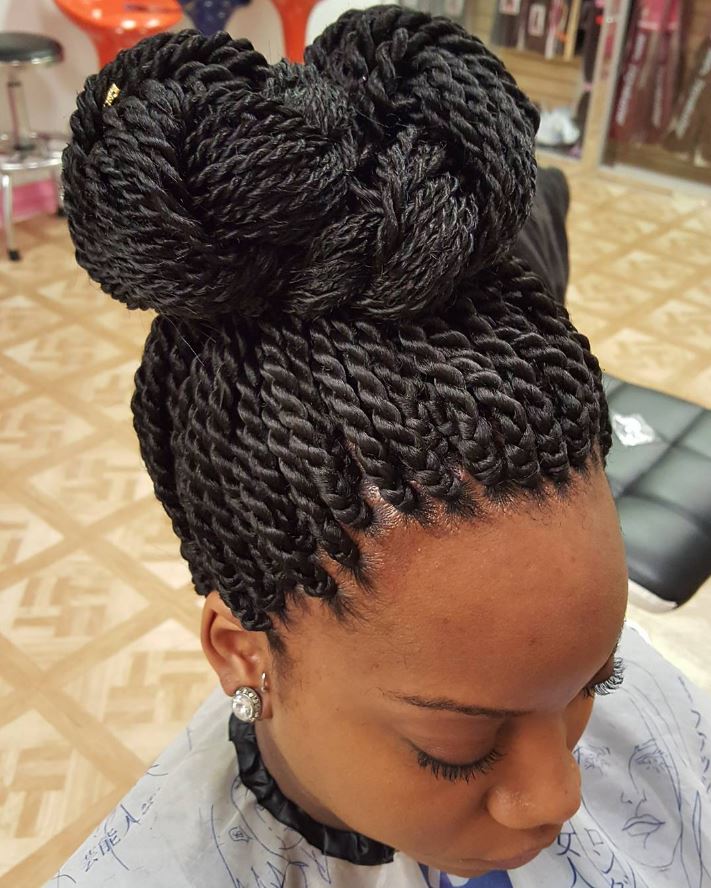 2. Twisted updo
As a protective style, Senegalese twists are a great choice for natural-haired gals who feel they want to take a break from their usual box braids. And just like braided style, Senegalese twist hairstyles look especially great when worn in an updo!
One of the most popular Senegalese twist styling ideas is a low-slung bun (or top knot) that piles all your tresses into a woven masterpiece. We love the way this bun has been entwined to create a intricate bow finish, for a fresh and feminine way to work the look! Credit: @luscioushairbraiding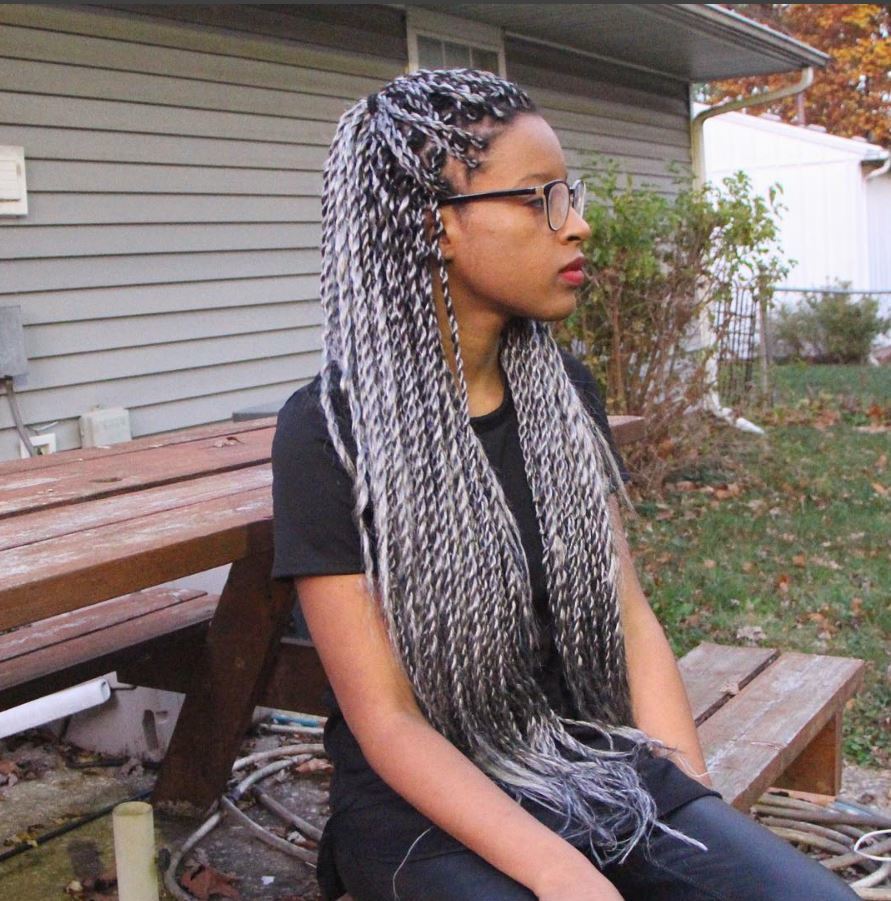 3. Add in some colour
We've long believed that braided 'dos look best when worn with a splash of colour – and Senegalese twist styles are no different!
From electric blue, sultry red tones or this violet-grey combo, Senegalese twists are the perfect base to experiment with different hues and see which shade works best for you. Credit: @keyiaw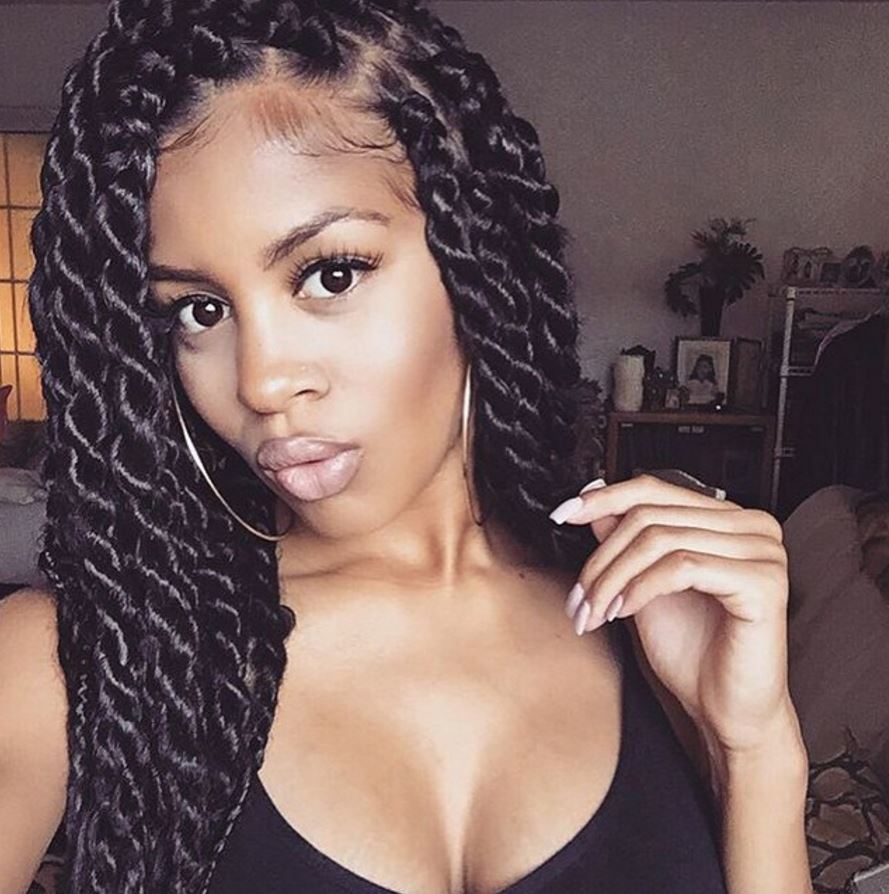 4. Keep it simple
Can't seem to find a style to make your own? When in doubt, keep it simple. Senegalese twist hairstyles for black women are not a one size fits all; skinny twists are going to work for some naturalistas, while others will prefer chunky twists. But rest assured that each and every one of these looks are simply stunning!
Senegalese twist styling ideas aren't going to work for every head either, so playing around with different looks; or for a fail-safe option, a side swept 'do will effortless earn you some style points.  Credit: @voiceofhair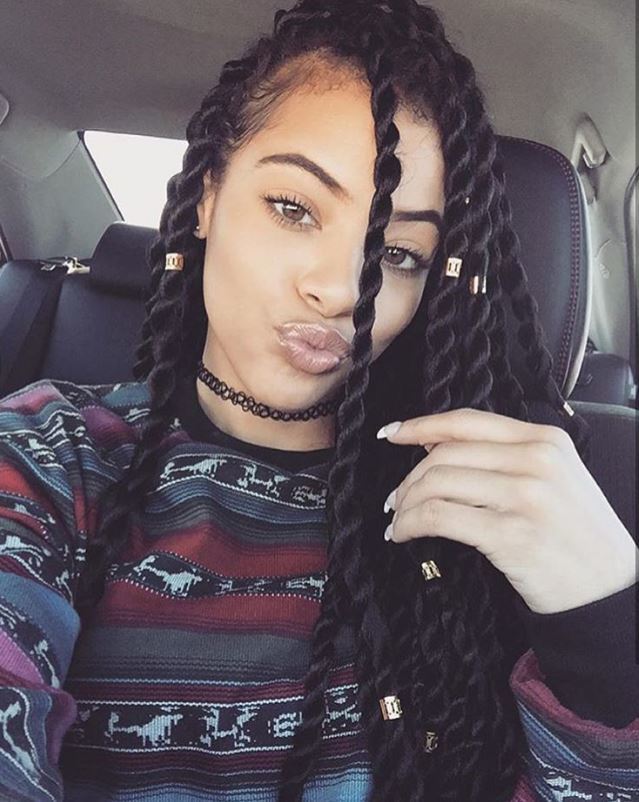 5. Add accessories
This 2-strand twist style takes less time to put in and remove than 3-strand plaits, making it a popular go-to style for many women. But don't be fooled by its simplicity; by adding a little bling to your Senegalese twists, you'll easily reap all the show-stopping benefits of a more intricate braid. Credit: @braidsgang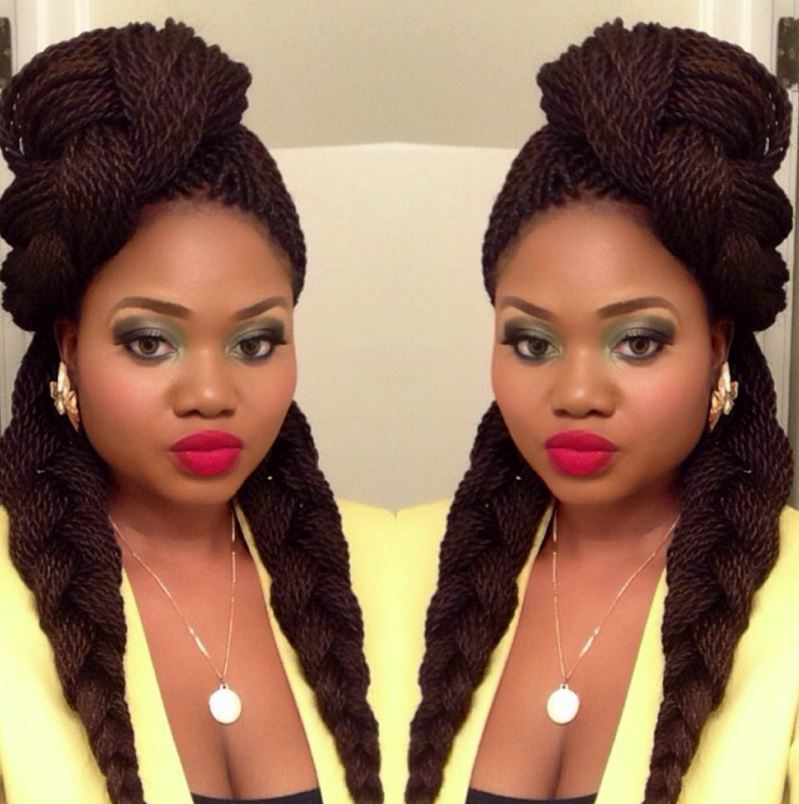 6. Braided
Really want to give your Senegalese twist hairstyle a high-impact finish? Then try braiding your twists for a bold and textured look! Divide your twists into 3 sections, one on either side of your head and one on top.
Then weave a standard plait in each section, and wrap the top section once to form a loose side bun. With this look you're sure to turn more than a few heads! Credit: @maketiwiri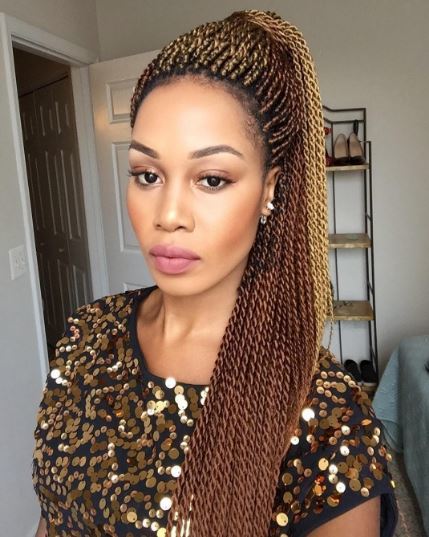 7. Ponytail
Need to rush out the door in the mornings with little time for styling? Then you should turn to the high ponytail for a solution. This hairstyle staple is quick and easy, and will instantly inject a fashionable touch to your look!
Ideal for office hours, after-work drinks or more formal affairs, this style can be worn day-in-day-out and still feel fresh. Simply pull your twists onto the top of your crown, secure with an elastic hairband and wrap a few stands around the band to conceal it. Yep, that really is all it takes! Credit: @tupo1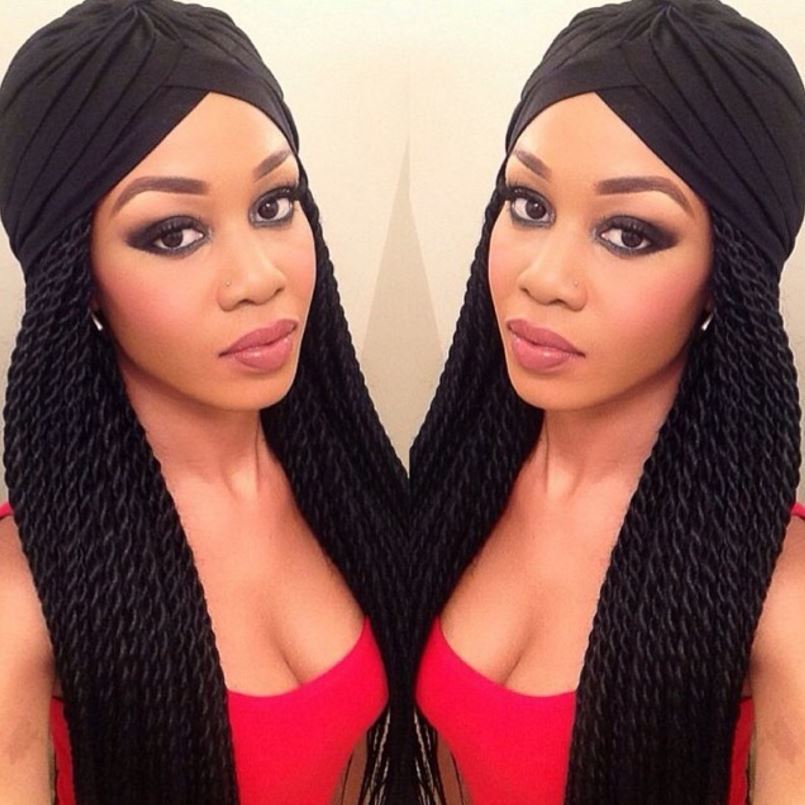 8. Wrap it up
Feel your strands could benefit from some extra protection, but not willing to compromise on your style? Well, with a head wrap you won't have to!
With any number of styles to choose from – be it a turban or a silk head scarf – wrapping up your twists is an effortless way to experiment with different styles! With your choice of colours and patterns, and whether you want to leave some of your tresses on display or not, these neat hair accessories were practically made for woven 'dos. Credit: @tupo1
Loving our edit of the best Senegalese twist styles? Then check out our Black Hairstyles page for even more looks to try in natural black hair, as well as find out which celebrity hairstyles of 2016 we loved most.
Prev Article
Next Article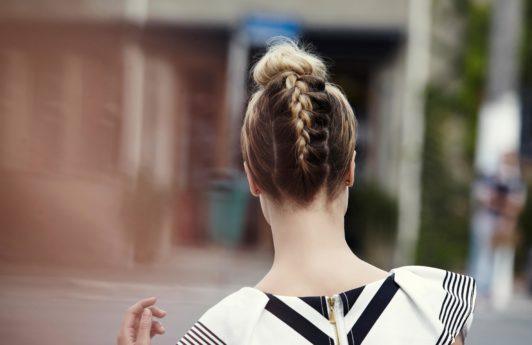 Tutorial
Get an Upside-down French Braid in 5 Easy Steps
It's all 'business in the front, party in the back' with this upside down French braid bun!
See article