How to Do an Inverted Fishtail Braid on Yourself
An inverted fishtail braid is similar to a basic 3-strand braid, except you divide your hair into two equal sections that you Dutch braid ( i.e by crossing strands underneath, instead of over as you would with a French braid) to create a cool 3D effect.
You Will Need
We know what you're thinking: a normal fishtail braid is tricky enough to master, so never mind an inverted fishtail braid (AKA a Dutch fishtail braid), right? Well, not quite. Here at All Things Hair, we believe any hairstyle is achievable – with a little guidance, that is.  Discover our simple inverted fishtail braid tutorial, below,  and you'll be able to master this beautiful 'do in no time. The real question is: where will you wear it?
We know, we've inspired you to try your hand at other plaiting styles, right? Well if you've mastered this inverted fishtail braid tutorial, head on over to our Braids page, where loads more looks await you.
You Will Need
Prev Article
Next Article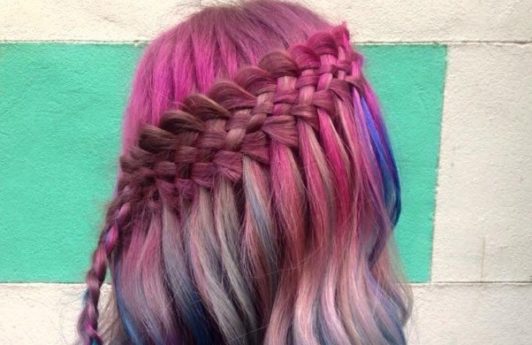 Gallery
Bored of Regular Braids? Try a Waterfall Hairstyle This Season
Update your mane game with a waterfall hairstyle.
See article