4 braided halo hairstyles to try now
Tempted by all the stunning halo hair styles on social media? Then get ready to view the most stunning pictures of halo braids you've ever seen! 
If you're anything like us, then you're probably obsessed with the halo hairstyles! In fact, the All Things Hair team unanimously agree that halo braid styles tick all the boxes when it comes to ease and practicality. Which is why it's become one of our top go-to looks of the year!
And even if you've already jumped on the halo hair styles bandwagon, we bet that you're looking for a few different ways to rock your plait this season, right? Well, it just so happens that we've got 4 pictures of halo braids that you can wear for every occasion (yes, really!). Go on, those braids won't weave themselves.
Halo braid hairstyles: 4 ways to work this whimsical updo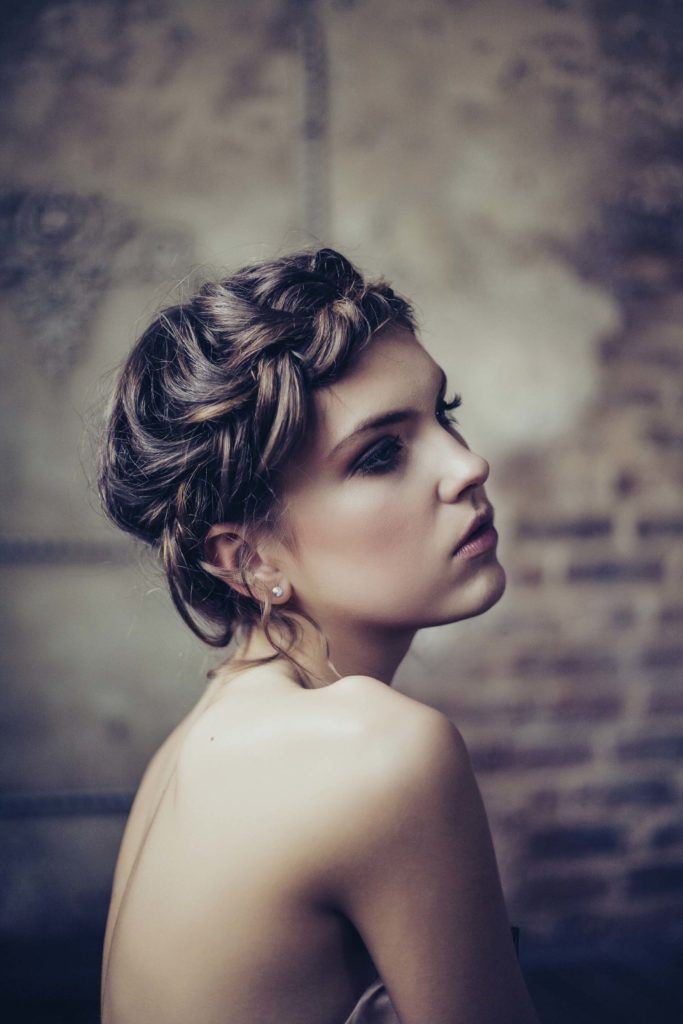 Messy halo
Who said that halo hairstyles had to be perfect? Not us, that's for sure! This is one of our favourite adaptations of the look, not only because it has tonnes of laid-back vibes, but because it's ideal for any budding braiders out there.
Before weaving your braid, we suggest spritzing some of the Toni&Guy Sea Salt Texturising Spray directly onto your tresses. This will instantly create a lived-in, tousled aesthetic, as well as help add grip to make braiding a cinch!
Flat twisted halo
Really stuck for time in the morning, yet can't bare the thought of leaving the house without styling your mane? Well, there is a super quick alternative to this 'do: the flat twist halo. Twisted halo hair styles have been popping up more and more on our radar as of late, giving a refreshing way to tackle this look!
Editor's tip: For curly and afro hair textures, apply a little of the Dove Advanced Hair Series Absolute Quench Serum before you start twisting. This will help to moisturise and smooth your strands!
Cheater's halo braid
Okay, tell us the truth: are you utterly hopeless when it comes to doing plaits? Well, don't despair, because there is a way to dupe people into thinking you've becoming a braiding master overnight! All you have to do, is create this foolproof cheater's halo braid.
One of our favourite (and easiest) halo braid styles, this 'do can be rocked with nothing more than a simply 3-strand plait. Phew!
Classic halo braid
All of these halo braid hairstyle got your confused? Well, you can't go far wrong with the classic halo braid. It can be rocked by ladies with straight, wavy, or curly hair, but happens to work exceptionally well for natural-haired gals. It provides you with a really protective hairstyle, that's also absolutely gorgeous. Result!
Editor's tip: Don't forget to finish your beautiful braids with a generous spray of the VO5 Ultimate Hold Hairspray. It's essential for halo hairstyles, as it'll ensure they stay put all day long.
All these pictures of halo braids got your thirsty for more plaiting fun? Then head over to our Braids page, which is filled to the brim with neat styling ideas to try out each day of the week!
Prev Article
Next Article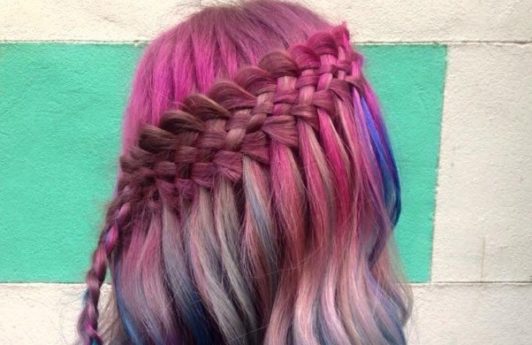 Gallery
Bored of Regular Braids? Try a Waterfall Hairstyle This Season
Update your mane game with a waterfall hairstyle.
See article