How to do an elegant French braid updo: Video tutorial
Updo and French braids? The chicest and simplest combination to wear right now. 
You Will Need
What do you get when you combine a well-loved classic, the French braid and make it into an updo? The French braid updo is a really versatile look, bringing all the practical elements of braided styles (long-lasting, protective, good for greasy hair days…), with the all-around gorgeousness of an updo.
If you're currently thinking "guys, I can't even do a French braid, let alone a French braid bun updo", we've got both a video and step-by-step instructions (below) to help you turn those can'ts into cans.
So, what are you waiting for? Grab your hair band and your bobby pins, and let's get started!
How to nail the French braid bun updo
You Will Need
Prev Article
Next Article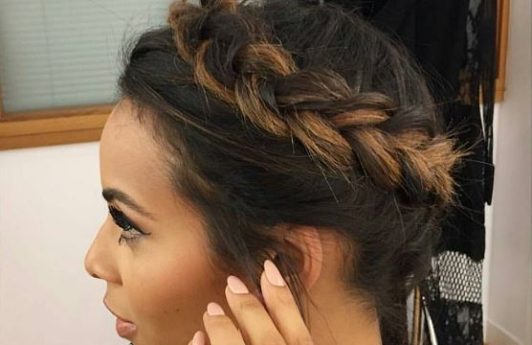 Article
Rochelle Humes rocks a halo braid and it's super cute!
This braid is seriously party-worthy.
See article